Speak Hoops | Future Elite: Jonathan Kuminga | NBA


The Golden State Warriors, has always been a Championship Ready Team. Unfortunately due to the combined past Player's injuries, the Warriors last time in the NBA Playoffs was back in 2019. This year seems different Steph's Healthy, Klay is back, Looney's back, and the role players seems QUALITY. 👌
Currently, The Warriors ranks 2nd best in the Western Conferences Division and they never traded anyone after the recent deadline, GSW seems on the way to Finals. What do you think?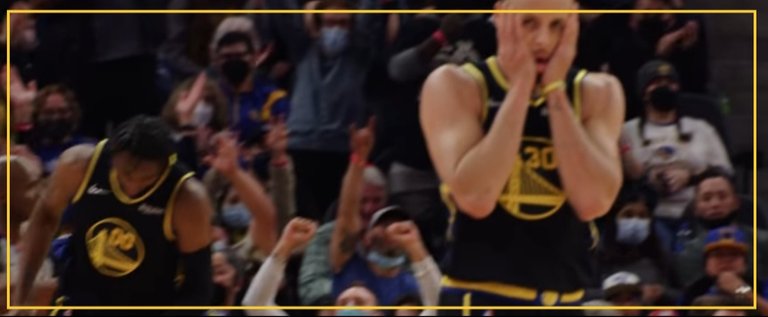 Speak hoops first Future Elite, one of the GSW's promising rookie. With the support of the Vets and Warriors training camp JK has a high probability to be an elite star .
---
Speak Hoops | Future Elite
---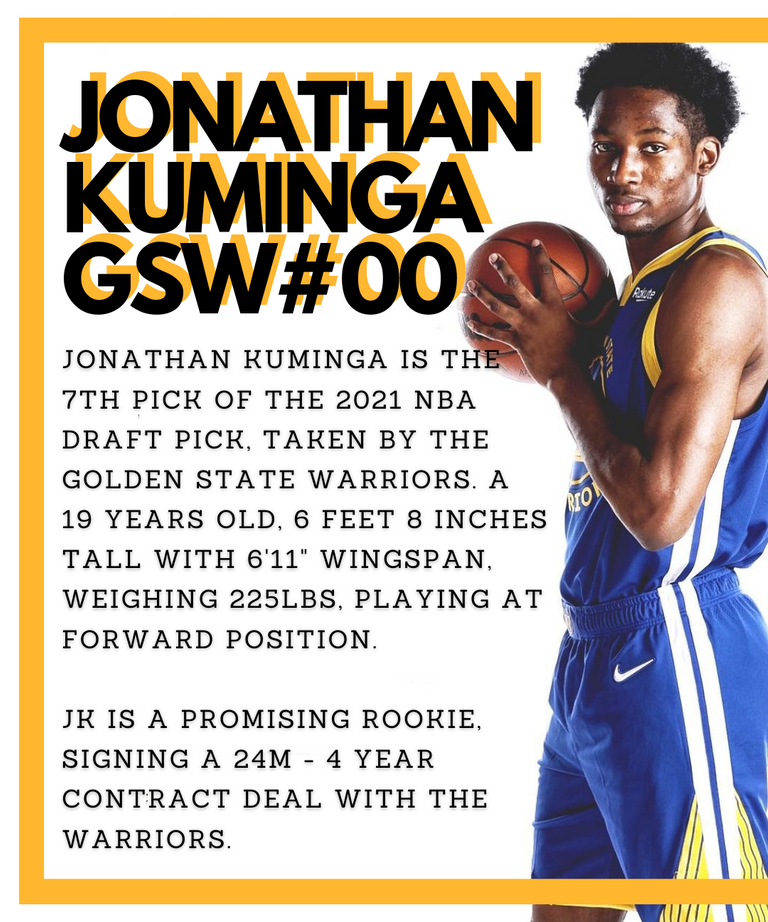 He's 19 year old, with the height of 6'8" weighing 225 lbs and with a wingspan of a 6'11" player. Very athletic, it's like he's a mini Giannis, but definitely needs to work his mid range and out. Currently averaging 40% beyond the ark at low volume of shooting. Signed 24M contract with the Warriors for 4 years. Definitely the kid would develop well. Check out his stats in the last 5 games.

NBA Career Stat
---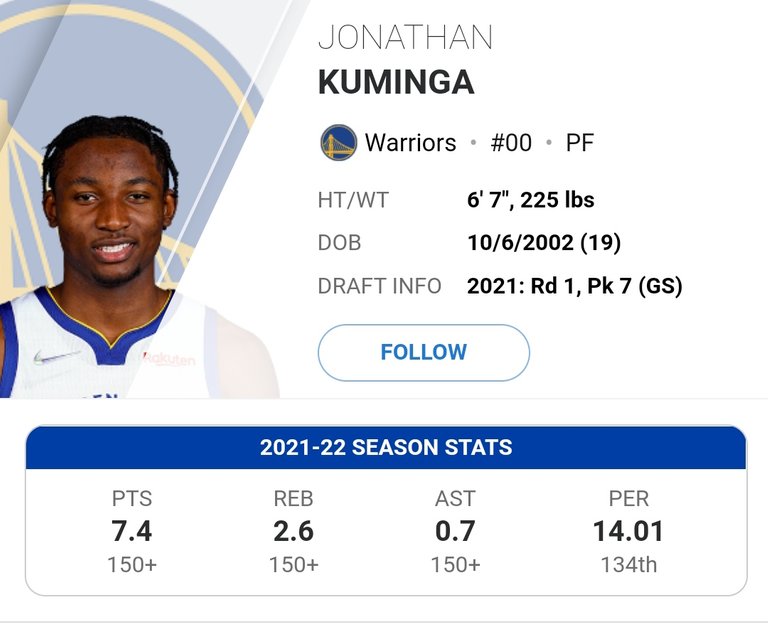 Jonathan Kuminga instagram
JK dunks on Lakers tonight!
#sportstrend #hivetrending #hivepost #dbuzz #pizza #hiveposh #postpromotion
---
---