[ESP-ENG] Xavi debutará como DT del Barcelona en el Derbi ante el Espanyol de Yangel Herrera // Xavi will make his debut as Barcelona DT in the Derby against Espanyol with Yangel Herrera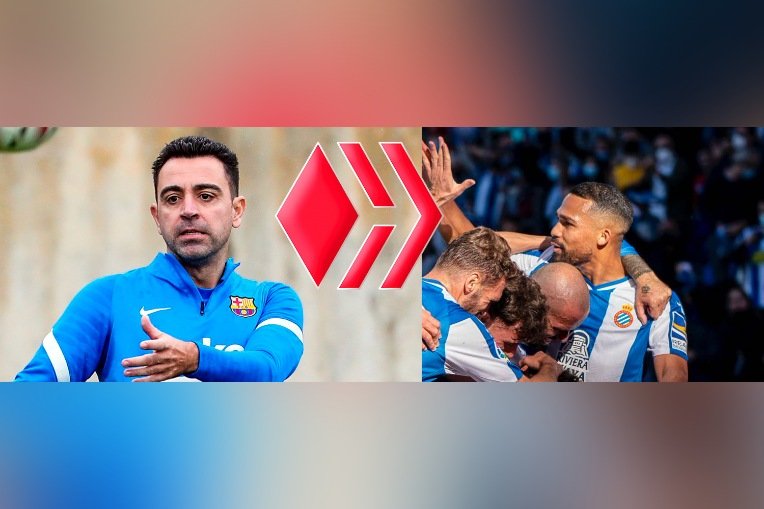 Image edited in Photoshop | Source 1 | Source 2 |
---
Hola [email protected] de #Hive y de la comunidad de @FullDeportes, en esta ocasión les vengo hablar del lindo partido que se aproxima este sábado 20 de noviembre en La Liga de España, ya que el FC Barcelona recibe en el Campo Nou al Espanyol de Barcelona en un nuevo capítulo de este Derbi de la ciudad catalana. Xavi Hernández hará su sueño realidad de ser el director técnico del Barça, y si eres venezolano al igual que yo, se hace más especial el escenario al ver a Yangel Herrera del otro bando para intentar arruinarle la fiesta al Barcelona.
Hello friends of #Hive and the @FullDeportes community, this time I come to talk to you about the beautiful match that is coming up this Saturday, November 20 in La Liga in Spain, as FC Barcelona receives Espanyol of Barcelona at the Camp Nou in a new chapter of this Derby of the Catalan city. Xavi Hernandez will make his dream come true of being Barça's manager, and if you are Venezuelan like me, it makes the scenario even more special to see Yangel Herrera on the other side to try to ruin Barcelona's party.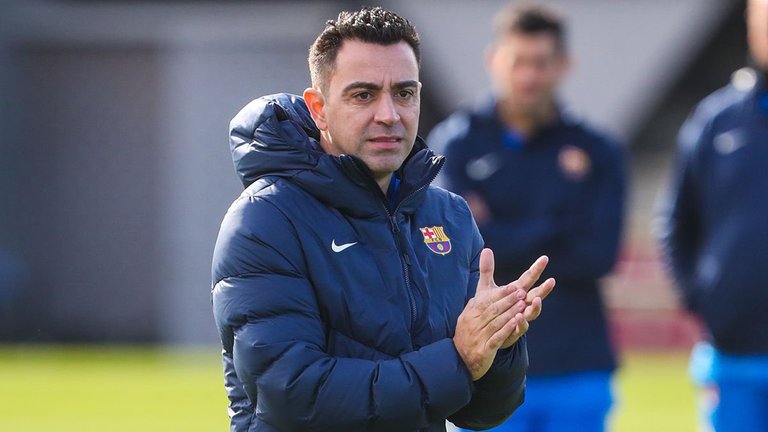 Source
---
Ya tuve que agendar el día para poder disfrutar de este lindo partido. Yangel Herrera no asistió al llamado Vinotinto para los partidos de Eliminatorias con la mente puesta en preparar este partido, les recuerdo que Herrera llegó al Espanyol lesionado, así que se encuentra en un proceso de adaptación y este podría ser ese escenario ideal para consolidar su permanencia en el once titular del conjunto periquito. Por otro lado, comienza una nueva era con Xavi a la cabeza, un DT que viene de dirigir en Qatar y será su primer partido en el banquillo con el roce europeo, su objetivo debe ser dejar buenas sensaciones en su partido de presentación.
I already had to schedule the day to be able to enjoy this beautiful match. Yangel Herrera did not attend the Vinotinto's call-up for the qualifying matches with his mind set on preparing for this match, I remind you that Herrera arrived at Espanyol injured, so he is in a process of adaptation and this could be the ideal scenario to consolidate his permanence in the starting eleven of the Periquito team. On the other hand, a new era begins with Xavi at the helm, a DT who comes from managing in Qatar and it will be his first game in the dugout with European exposure, his goal should be to leave a good feeling in his presentation match.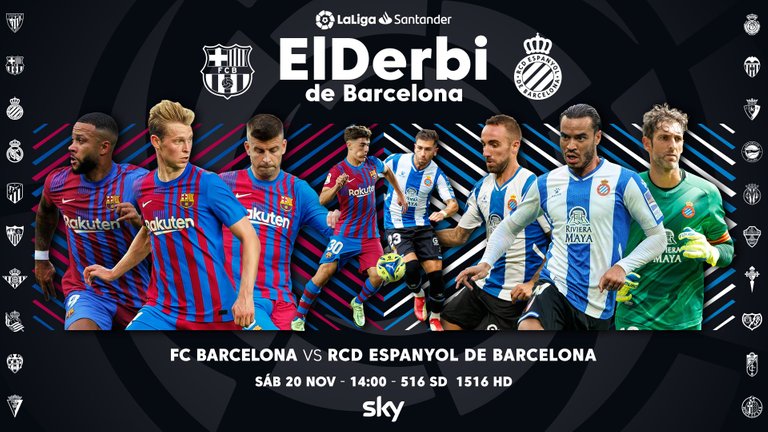 Source
---
El FC Barcelona espera dejar atrás el mal camino que venían teniendo con Ronald Koeman que los dejó en la posición 9° de La Liga, un lugar complicado para un club como el Barcelona, que viene de acostumbrarse de verlo entre los primeros tres los últimos 12 años, con esa ilusión puesta en Xavi Hernández que les vuelva esa identidad Culé.
FC Barcelona hopes to leave behind the bad path they have been having with Ronald Koeman that left them in 9th place in La Liga, a complicated place for a club like Barcelona, which has been used to seeing it in the top three for the last 12 years, with the hope that Xavi Hernandez will give them back their Culé identity.
En su último partido... // In his last game...
Antes de la fecha FIFA de este mes de octubre el FC Barcelona visitó al Celta de Vigo, un partido que era para cerrar el interinato del DT Sergi Barjuan en el banquillo Culé. El FC Barcelona paso de ganarlo 0-3 a terminar sumando un punto por la reacción del Celta en la segunda mitad que terminó igualando en el tiempo agregado 3-3 con uno de Nolito y un doblete de Iago Aspas, el '10' celeste se puso la capa para el conjunto local y rescatar ese punto. Para el Barça anotaron, Busquets, Depay y Ansu, este último tuvo que salir lesionado por molestias musculares. En el once titular de ese partido vimos a los jóvenes, Gavi y Nico desde el arranque, unas propuestas que le puede servir a Xavi Hernández para seguir dándoles minutos importantes a los chicos de la masía.
Before the FIFA date this October, FC Barcelona visited Celta de Vigo, a match that was to close the interim of Sergi Barjuan in the Culé dugout. FC Barcelona went from winning it 0-3 to end up getting a point due to Celta's reaction in the second half that ended up equalizing in added time 3-3 with a goal by Nolito and a double by Iago Aspas, the '10' Celeste put on the cape for the local team and rescue that point. For Barça, Busquets, Depay and Ansu scored, the latter had to leave the field injured due to muscular discomfort. In the starting eleven of that match we saw the youngsters, Gavi and Nico from the start, proposals that can serve Xavi Hernandez to continue giving important minutes to the boys of the farmhouse.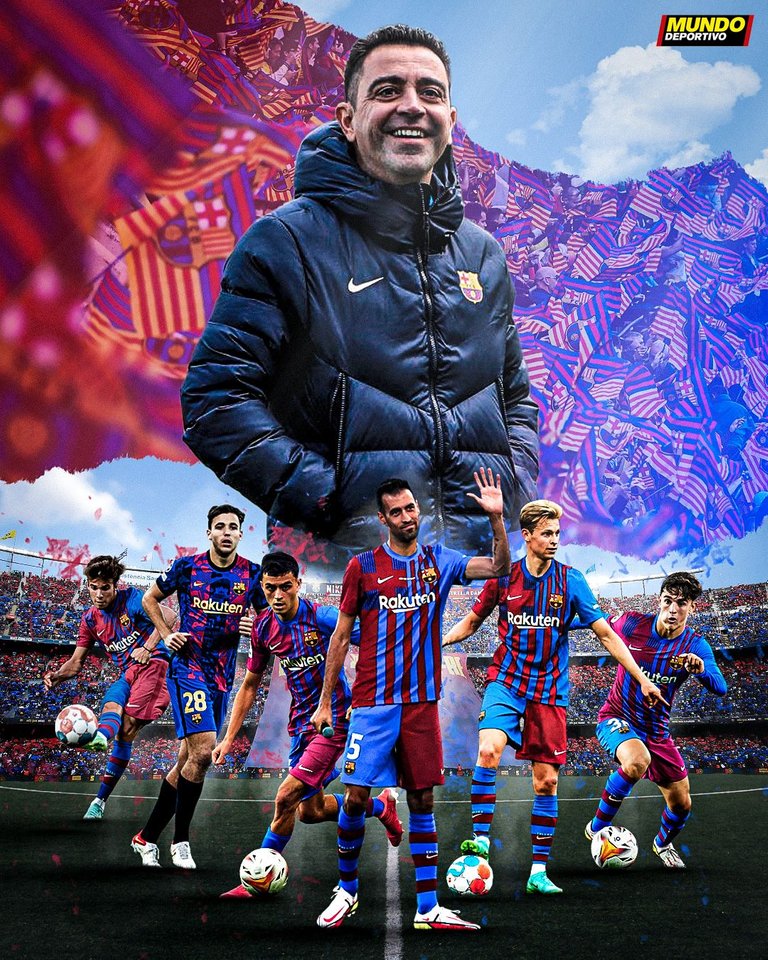 Source
---
Mientras que el Espanyol viene de sumar una victoria ante el ex equipo de Yangel Herrera, el Granada. El triunfo periquito de local fue de 2-0, el mundialista venezolano salió en el once titular por primera vez con su nuevo club, considerándose que lo llevaron para que se afiance en entre los titulares, muy probables sea de la partida desde el inicio ante el Barcelona para que así viva su primer «Derbi Catalán». El Espanyol cuenta en su plantilla con jugadores ex Barça tales como Aleix Vidal y Sergi Gómez, además tienen en la portería a su jugador del mes de octubre y ex merengue Diego López, y por si fuera poco un jugador que viene de vestir la «Roja» de España como Raúl De Tomás (RDT), su delantero que también tiene pasado en el Real Madrid.
Meanwhile, Espanyol comes from a victory against Yangel Herrera's former team, Granada. The Periquitos home win was 2-0, the Venezuelan World Cup player was in the starting eleven for the first time with his new club, and it is considered that they took him to establish himself among the starters, very likely he will start from the beginning against Barcelona to experience his first "Catalan Derby". Espanyol's squad includes former Barça players such as Aleix Vidal and Sergi Gómez, and they also have in goal their player of the month for October and former Merengue player Diego López, and as if that were not enough, a player who has just played for Spain's, Raúl De Tomás (RDT), their striker who also has a past with Real Madrid.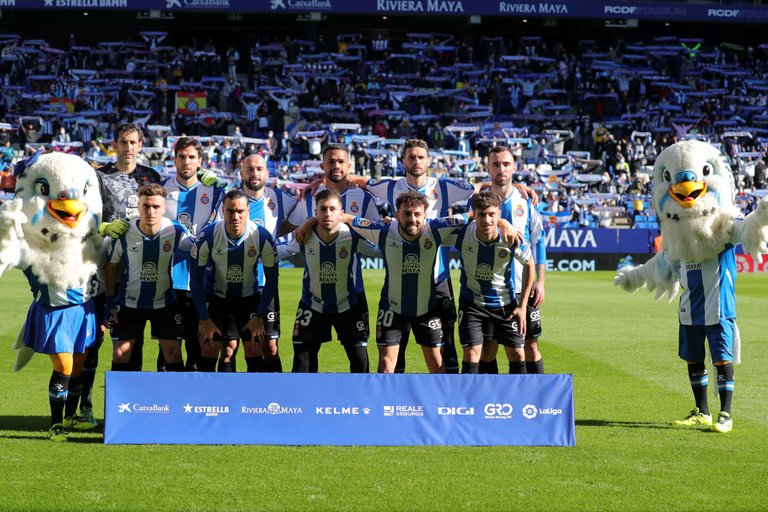 Source
---
Nos toca esperar este sábado a las 4:00 PM (hora de Venezuela) para disfrutar de este lindo partido que tendrá el debut de un técnico en el FC Barcelona que fue histórico como jugador y se espera que le vuelva los resultados adecuados al club catalán y del otro lado tendremos al mediocampista Vinotinto Yangel Herrera intentando desafiarlos en el Camp Nou.
We have to wait this Saturday at 4:00 PM (Venezuela time) to enjoy this beautiful match that will have the debut of a coach in FC Barcelona who was historic as a player and is expected to return the right results to the Catalan club and on the other side we will have the Vinotinto midfielder Yangel Herrera trying to challenge them at the Camp Nou.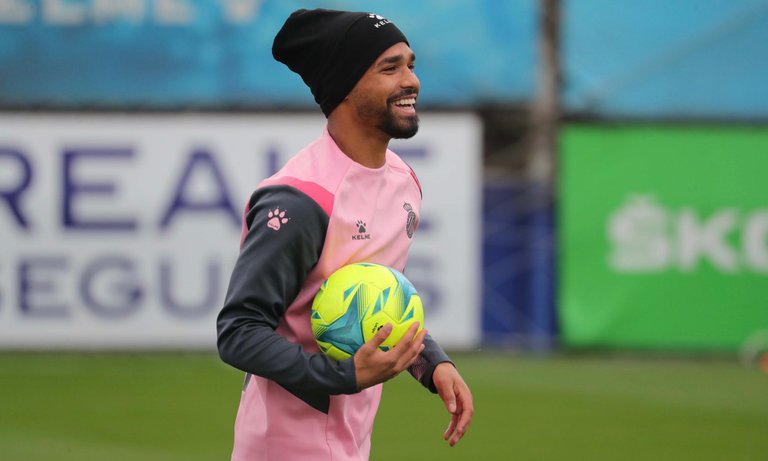 Source
---
---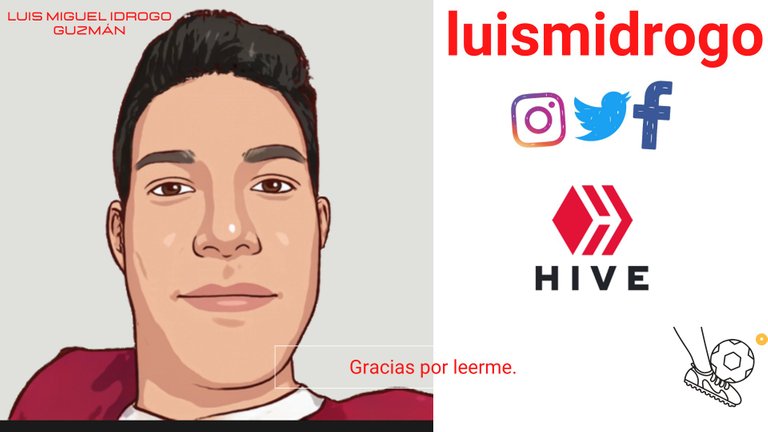 ---
---