[ESP/ENG] Mi ciudad se viste de Vinotinto en septiembre (Maturín) // My city dressed in Vinotinto in September (Maturín)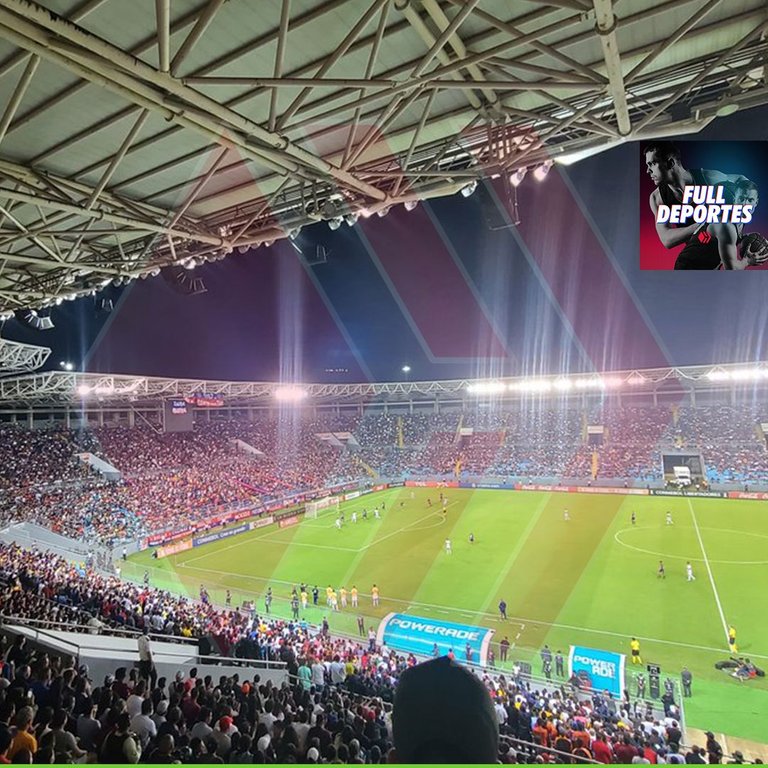 Fuente
---
Buena noticia recibimos el pasado viernes en la noche, cuando el presidente de la Federación Venezolana de Fútbol (FVF) Jorge Giménez, anunció que la selección Vinotinto jugará su primer partido de local en tierra nacional será en el estadio Monumental de Maturín en el podcast del periodista venezolano Carlos Mauricio Ramírez junto al venezolano NBA Greivis Vasquez.
We received good news last Friday night, when the president of the Venezuelan Football Federation (FVF) Jorge Gimenez, announced that the Vinotinto national team will play its first home game on national soil at the Monumental stadium in Maturin on the podcast of Venezuelan journalist Carlos Mauricio Ramirez with Venezuelan NBA player Greivis Vasquez.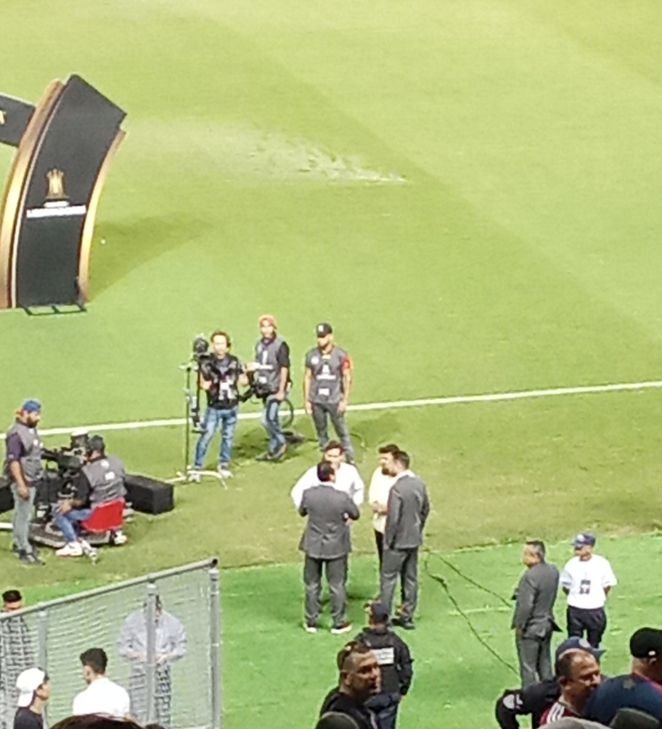 ---
Las Eliminatorias al Mundial de Estados Unidos, México y Canadá 2026 inicia este año y la selección de Venezuela debuta ante Colombia en tierras cafeteras y el partido debut cómo local la disputarán en la llamada 'Joya de Oriente', el estadio Monumental de Maturín, me alegra esto ya que soy de Maturín y hace poco asistí al estadio a apreciar el dueño de Libertadores entre el Monagas Sport Club y Boca Juniors de Argentina, justo ahí nos dimos cuenta que el recinto muestra nueva cara luego de estar mucho tiempo en remodelación para recibir el partido internacional de la copa continental y aspirar a recibir a la selección nacional, algo que ya logró tras la confirmación de Jorge Giménez.
The qualifiers for the World Cup of the United States, Mexico and Canada 2026 starts this year and the Venezuelan national team debuts against Colombia in Colombia and the debut match as local will be played in the so-called 'Jewel of the East', the Monumental Stadium of Maturin, I am glad about this because I am from Maturin and recently attended the stadium to appreciate the owner of Libertadores between Monagas Sport Club and Boca Juniors of Argentina, right there we realized that the stadium shows a new face after being remodeled for a long time to receive the international match of the continental cup and to aspire to receive the national team, something that has already been achieved after the confirmation of Jorge Gimenez.
El estadio es uno de los que en mejores condiciones se encuentra en Venezuela, antes se criticaba el Monumental por su problema de drenaje y grama no mostraba su mejor cara en días de lluvias, no olvidemos la vez que Venezuela recibió en 2016 a Bolivia por Eliminatorias, casi nadie recuerda el mal estado de la cancha porque la Vinotinto goleó 5-0 esa noche dónde no entraba ni un fanático más en la Joya de Oriente. El tema del engramado quedó en el pasado, ahora muestra un mejor imagen, los asientos fueron remodelados, se le agregó grama artificial por los alrededores de la natural y desde la tribuna se ve espectacular, se que la grama mejorará y se verá más verde.
The stadium is one of the best in Venezuela, before the Monumental was criticized for its drainage problem and the grass did not show its best face on rainy days, let's not forget the time that Venezuela received Bolivia in 2016 for the qualifiers, almost nobody remembers the bad state of the field because the Vinotinto scored 5-0 that night where not a single fan entered the Jewel of the East. The issue of the pitch was left in the past, now it shows a better image, the seats were remodeled, artificial grass was added around the natural grass and from the stands it looks spectacular, I know that the grass will improve and will look greener.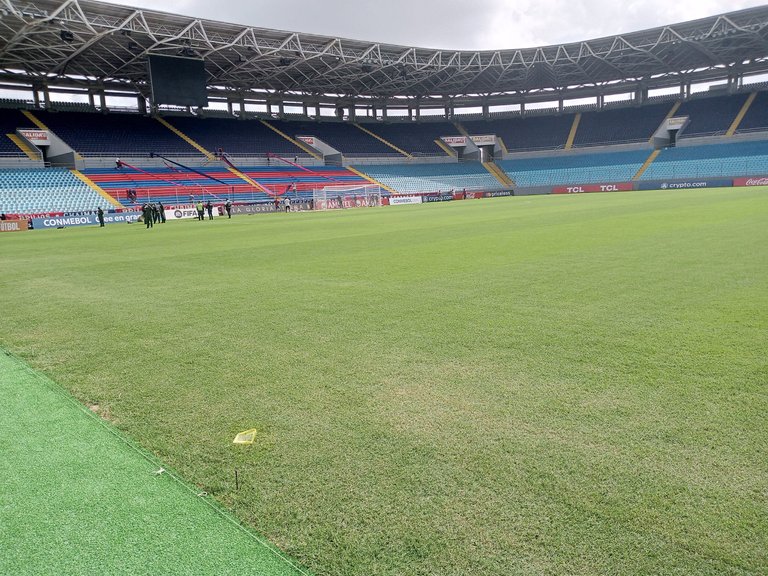 ---
Lo se debe mejorar / What needs to be improved
Siempre se puede mejorar, ver la grama más verde, que con el tiempo lo lograrán ya que siempre lo mantienen manteniendo con agua con aspersores, el tema de los baños, no muestran su mejor cara, el piso lleno de agua y falta de la misma en los lavamanos, en la entrada y salida, no terminan de abrir todos los portones para que el acceso al estadio sea más fluido y no se haga la bola de personas para poder ingresar, lo mismo para salir que se arma un bululú de gente para la salida, ya que solo puerta de salida y un solo portón del estacionamiento.
There is always room for improvement, to see the grass greener, which will eventually be achieved as they always keep it maintained with water with sprinklers, the issue of the bathrooms, do not show their best face, the floor full of water and lack of it in the sinks, at the entrance and exit, do not finish opening all the gates for access to the stadium is more fluid and do not make the ball of people to enter, the same to leave that a bululú of people is armed for the exit, as only exit door and a single gate of the parking lot.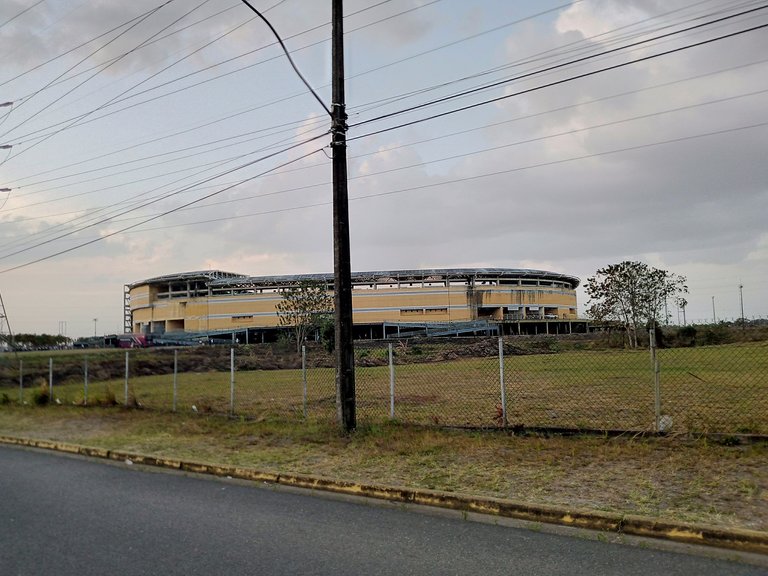 ---
Lo que se ve en la transmisión si está espectacular, desde las tribunas, ahora que pintaron y retiraron los asientos en las tribuna dónde suelen colocarse las barras, las pintaron de los colores del Monagas Sport Club, azul y rojo. La falta de luces en los alrededores del Monumental y la mala señal por tratarse de un lugar algo apartado de la ciudad, es muy difícil hacer una llamada estado dentro del estadio.
What you see in the transmission is spectacular, from the stands, now that they painted and removed the seats in the stands where the bars are usually placed, they painted them in the colors of Monagas Sport Club, blue and red. The lack of lights in the surroundings of the Monumental and the bad signal due to the fact that it is a somewhat isolated place in the city, it is very difficult to make a call inside the stadium.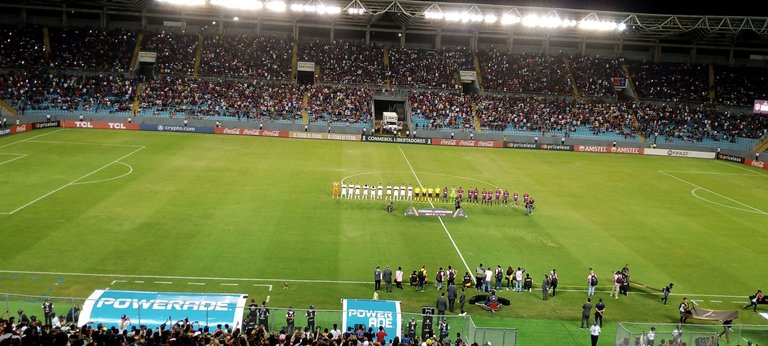 ---
Para motivación de los otros estadios del país, tales como el Cachamay, Cabudare de Lara, el Pachencho y el Metropolitano de Mérida tienen la posibilidad de también recibir a la Vinotinto según lo que dijo el presidente de la FVF, que eso sea motivo para que esos estadios se mantengan o mejoren las condiciones para recibir un partido de Eliminatorias cómo lo tendrá Maturín el mes de septiembre. ¿Vuelve a llenarse el Monumental con la Vinotinto?
For the motivation of the other stadiums in the country, such as the Cachamay, Cabudare de Lara, the Pachencho and the Metropolitano de Mérida have the possibility of also receiving the Vinotinto according to what the president of the FVF said, that this is a reason for those stadiums to maintain or improve the conditions to receive an eliminatory match as Maturín will have in September. Will the Monumental Stadium be full again with the Vinotinto?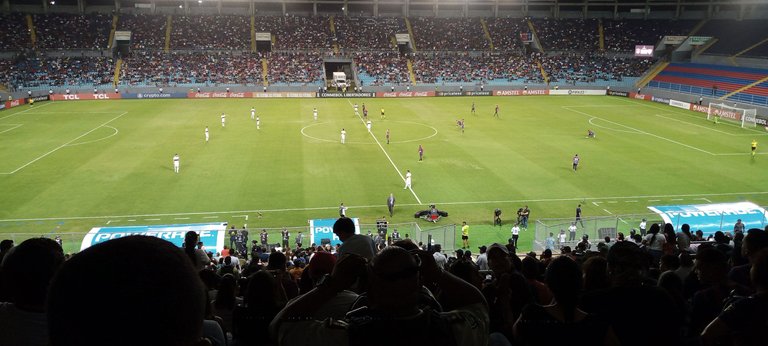 ---
• Edición de la portada hecha en Photoshop.
• Demás fotos de mi autoría.
---
Gracias por leerme
Thank you for reading
---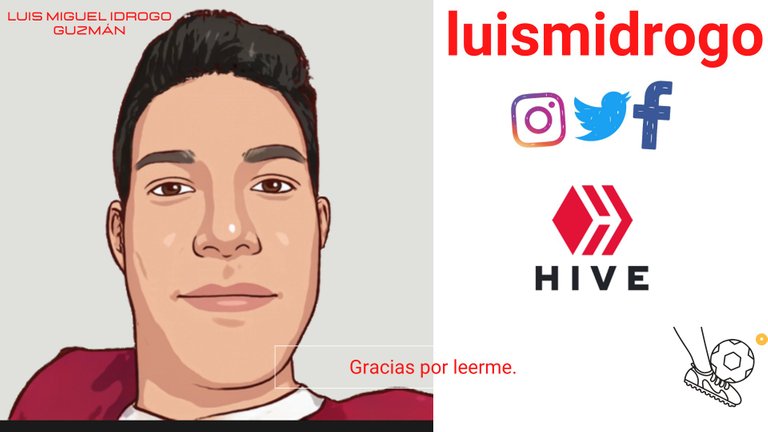 ---
---