[ESP-ENG] Barcelona vs Napoli: Llave crucial para ambos clubes - Barcelona vs Napoli: Crucial key for both clubs
FC Barcelona y Napoli se juegan gran parte de su temporada en la llave de dieciseisavos de final de la Europa League
---
FC Barcelona and Napoli play a large part of their season in the round of 16 of the Europa League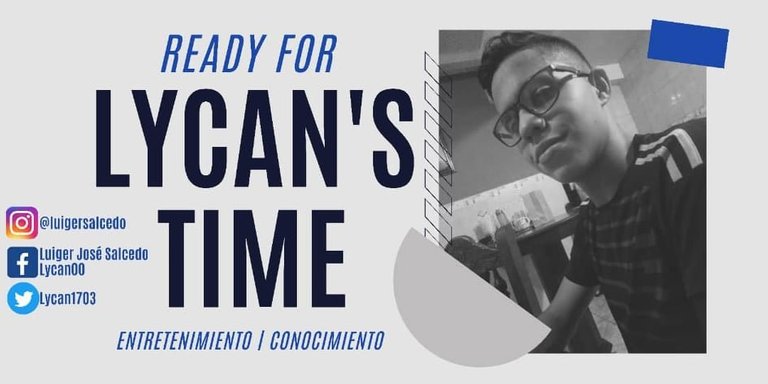 ¿Cómo llega el Napoli? - How does Napoli arrive?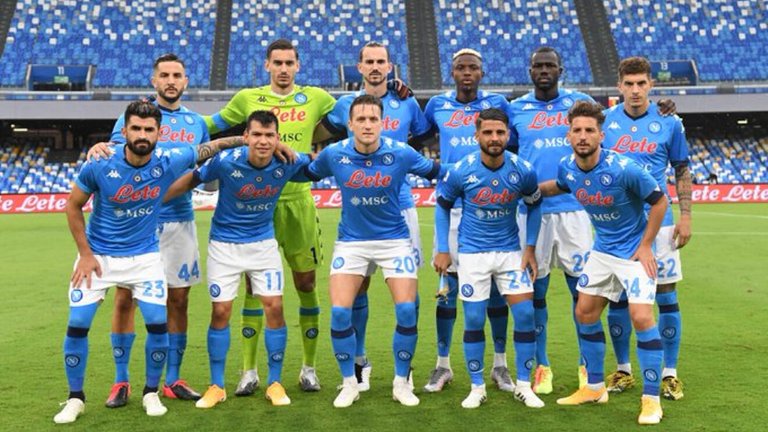 Fuente
Los napolitanos llegan al cruce frente al FC Barcelona para jugarse gran parte de su temporada en uno de los duelos de más alta tensión que Luciano Spalletti y sus dirigidos han experimentado, la Fiorentina los eliminó con una escándalosa goleada por 5-2 en Copa Italia, pero en Serie A, los de técnico italiano se han convertido en uno de los mejores equipos del torneo además de que Spalletti ha logrado hasta ahora, la mejor defensa de Italia, recibiendo tan solo 17 goles (seguido en este rubro por la Juventus que recibió 22 y el Inter con 20), los de Napoli son también una de las mejores ofensivas del torneo y arrastran una gracha de 6 partidos invictos en los derrotaron a Milan y sacaron importantes empates ante Juventus e Inter, sin duda el gran bloque defensivo y el fútbol de contraataque de Luciano Spalletti es algo que le ha hecho pasar por varios equipos italiano logrando un gran nivel de juego en todos ellos, sin embargo, nunca ha sido capaz de conquistar un título más allá de disputarlo año tras año con algunos de los clubes más importantes de Italia, este año Spalletti y su Napoli no lograron clasificar a la Liga de Campeones luego de perder ese último boleto que se disputaba con la Juventus en la última jornada tras un empate con Hellas Verona, actualmente parecen llevar un gran ritmo para lograr su clasificación a la Liga de Campeones, además de contar con una de las plantillas más competitivas de Europa en la que destacan futbolistas ya consagrados como Lorenzo Insigne (quien está jugando su última temporada con Napoli), Dries Mertens, Ami Rrahmani, Mário Rui, Matteo Politano, Fabián Ruiz o David Ospina, además de jugadores con un inmenso potencial como es el caso de Ounas, Osimhen, Lozano, Piotr Zielinski, entre otros.
En la presente temporada Napoli fue emparejado con Spartak Moscú, Leicester City y Legia Varsovia en su grupo de la Europa League, uno de los grupos más parejos del torneo en el que hasta la última jornada todo podía ocurrir, finalmente Napolí logró vencer a Leicester City y acceder como segundo de grupo por detrás de Spartak Moscú a pesar de estar igualados en puntos, esto llevó a los napolitanos a acabar emparejados con el FC Barcelona que vive una de las peores crisis de su historia pero que sigue siendo un club de élite más allá de todo esto, sin duda Napoli, por el nivel que ha mostrado es uno de los grandes favoritos a hacerse con el título continental junto a otros grandes clubes como Porto, Lazio, Betis, FC Barcelona y por supuesto, Sevilla, multicampeón de esta competencia.
---
The Neapolitans arrive at the crossroads against FC Barcelona to play a large part of their season in one of the highest tension duels that Luciano Spalletti and his team have experienced, Fiorentina eliminated them with a scandalous 5-2 win in the Italian Cup, but in Serie A, the Italian coaches have become one of the best teams in the tournament, in addition to the fact that Spalletti has achieved, so far, the best defense in Italy, receiving only 17 goals (followed in this category by Juventus, who received 22 and Inter with 20), Napoli's are also one of the best offenses in the tournament and they have a record of 6 undefeated games in which they defeated Milan and drew important draws against Juventus and Inter, without a doubt the great defensive block and the Luciano Spalletti's counterattack football is something that has made him go through several Italian teams achieving a high level of play in all of them, however, he has never been able to win a title beyond d Play it year after year with some of the most important clubs in Italy, this year Spalletti and his Napoli failed to qualify for the Champions League after losing that last ticket that was disputed with Juventus on the last day after a draw with Hellas Verona , currently seem to have a great pace to qualify for the Champions League, in addition to having one of the most competitive squads in Europe in which already established footballers such as Lorenzo Insigne (who is playing his last season with Napoli), Dries Mertens, Ami Rrahmani, Mário Rui, Matteo Politano, Fabián Ruiz or David Ospina, as well as players with immense potential such as Ounas, Osimhen, Lozano, Piotr Zielinski, among others.
This season Napoli was paired with Spartak Moscow, Leicester City and Legia Warsaw in their Europa League group, one of the most even groups in the tournament in which everything could happen until the last day, finally Napolí managed to beat Leicester City and access as second in the group behind Spartak Moscow despite being level on points, this led the Neapolitans to end up paired with FC Barcelona, ​​which is experiencing one of the worst crises in its history but is still one more elite club Beyond all this, without a doubt, Napoli, due to the level it has shown, is one of the great favorites to win the continental title along with other great clubs such as Porto, Lazio, Betis, FC Barcelona and of course, Sevilla, multi-champion of this competence.
¿Cómo llega el FC Barcelona? - How does FC Barcelona arrive?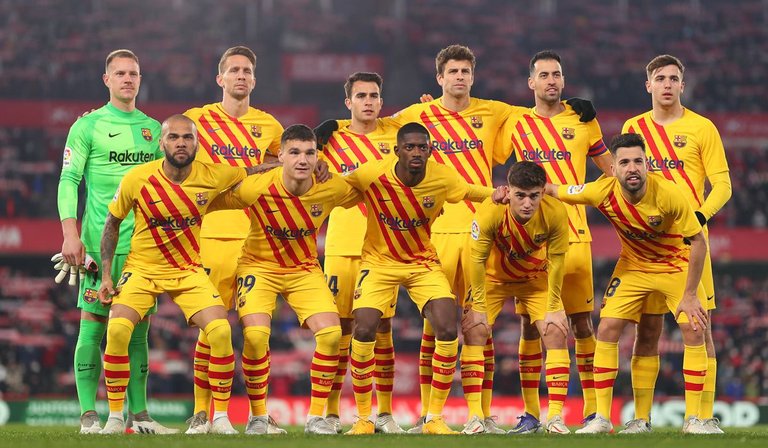 Fuente
Los culés afrontan a los italianos curiosamente sin ser favoritos en la serie, un cruce que una temporada atrás era impensado verlo en la Europa League, ahora es una realidad y es que es una clara evidencia de que la competitividad ha aumentado tanto en Italia (Napoli no logró su clasificación) como en Europa (FC Barcelona si estuvo en la Liga de Campeones pero no logró superar su grupo). Los culés llegan a esta instancia siendo cuartos de Liga pero empatados a puntos con Atlético de Madrid y perseguidos muy de cerca por Real Sociedad, vienen de un gran fracaso europeo al no poder clasificarse en su grupo de Liga de Campeones que se encontraba compuestos por el Benfica, el Dinamo de Kiev y el FC Bayern, los culés pagaron caro iniciar la fase de grupo con 2 derrotas y 7 puntos sumados en 3 partidos los obligaban a vencer a Bayern o que Benfica no venciera a Dinamo, el más débil del grupo, para la mala suerte de los dirigidos por el recién llegado Xavi Hernández, Benfica ganó y ellos cayeron goleados ante Bayern Múnich consolidando su eliminación de esta temporada de la Liga de Campeones, uno de los fracasos más grandes en la historia reciente del club catalán, entonces, rápidamente, Xavi decidió ponerse manos a la obra junto a Laporta y renovar al equipo con fichajes quizás no estelares pero que dentro de las capacidades del club (sus deudas no le permiten hacer grandes fichajes), son bastante buenos, como la llegada de Ferrán Torres, procedente de Manchester City o del revulsivo Adama Traoré, quien campañas atrás impresionó al mundo con su velocidad y potencia física en Inglaterra (viene de una mala media temporada), también llegó al club el gabonés Aubameyang en uno de los giros más locos del mercado, cuando todo apuntaba a que Pierre acabaría jugando en un destino exótico tras ser descarte del Arsenal de Mikel Arteta. A todas estas adquisiciones se sumó el regreso de uno de los mejores laterales de la historia del conjunto culé, Dani Alves, quien con una avanzada edad planea aportar toda su experiencia y oficio para ayudar al club quedando inclusive fuera de la lista para disputar la Europa League.
---
Curiously, the Catalans face the Italians without being favorites in the series, a crossover that a season ago was unthinkable to see in the Europa League, now it is a reality and it is clear evidence that competitiveness has increased so much in Italy (Napoli did not qualify) as in Europe (FC Barcelona was in the Champions League but failed to overcome its group). The Catalans arrive at this instance being fourth in the League but level on points with Atlético de Madrid and closely pursued by Real Sociedad, they come from a great European failure by not being able to qualify in their Champions League group that was made up of the Benfica, Dinamo Kiev and FC Bayern, the Catalans paid dearly to start the group stage with 2 losses and 7 points added in 3 games, forcing them to beat Bayern or for Benfica not to beat Dinamo, the weakest in the group, To the misfortune of those led by newcomer Xavi Hernández, Benfica won and they fell thrashed against Bayern Munich, consolidating their elimination from the Champions League this season, one of the biggest failures in the recent history of the Catalan club, then Xavi quickly decided to get down to work together with Laporta and renew the team with signings that may not be stellar but that are within the capabilities of the club (his debts do not allow him to make big signings), are quite good, such as the arrival of Ferrán Torres, from Manchester City or the revulsive Adama Traoré, who impressed the world with his speed and physical power in England years ago (he comes from a bad half-season), also came to the club the Gabonese Aubameyang in one of the craziest turns of the market, when everything indicated that Pierre would end up playing in an exotic destination after being discarded by Mikel Arteta from Arsenal. To all these acquisitions was added the return of one of the best full-backs in the history of the culé team, Dani Alves, who at an advanced age plans to contribute all his experience and skill to help the club, even being left out of the list to play in Europe League.
Crucial de cara al resto de la temporada - Crucial for the rest of the season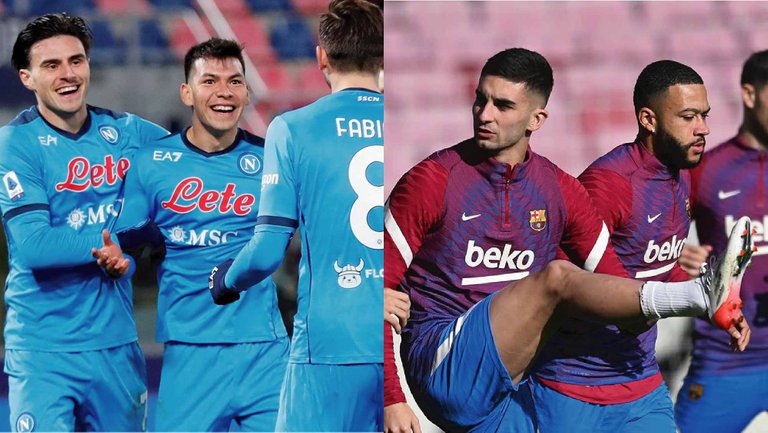 Fuente
Cualquiera de los dos que caiga eliminado estaría diciendo adiós a todas las competencias exceptuando la liga doméstica que sería lo único por lo que lucharían ambas escuadras, para clubes del tamaño de Napoli y FC Barcelona, acostumbrados a llegar a la parte crítica de la temporada vivos en muchas competiciones (especialmente los culés) esta situación sería terriblemente grave. Para Napoli, quizá, no tanto pues Spalletti ha logrado ganar la confianza de la afición, directivos y jugadores y aún se encuentran a solo 3 puntos del liderato de Serie A, sin embargo, para el equipo, quedar eliminados frente a uno de los peores Barcelona de los últimos años, podría significar un golpe anímico bastante duro, pues estarían confirmando que en Europa no son capaces de hacer valer el peso de su plantilla. El conjunto culé por su parte, atraviesa una reestructuración absoluta desde la salida de la nueva directiva, pero toda la afición espera que el rendimiento del club empiece a mejorar, mejoría que no se ha visto en gran parte de la temporada desde que Xavi tomó las riendas.
Una de las críticas más grandes hacia el club culé no viene por los resultados, si no por el juego, Xavi mantiene el mismo estilo desesperado de Ronald Koeman de lanzar centros al área para su hombre más alto, ahora mismo el holandés, Luuk De Jong, no por nada está siendo el goleador del equipo en el inicio del año natural. La crisis de juego que atraviesa el FC Barcelona choca con el buen momento del Napoli, sin embargo, hay que ver que tanto pesa el escudo, la historia y la jerarquía, un factor que claramente influye en esta clase de grandes duelos europeos, seguramente será un duelo intenso donde veremos grandes combates entre una de las mejores defensas de Europa y uno de los ataques más surtidos del viejo continente, en mi opinión personal, creo que Napoli nunca ha estado hecho para las grandes citas y lo ha demostrado durante las últimas campañas europeas, no han sido capaces de hacer campañas como por ejemplo la de Atalanta en su primera clasficación o la de Roma en aquella temporada donde eliminó al FC Barcelona de manera épica, esta cita es la oportunidad del Napoli de lograrlo y creo que lo conseguirán.
---
Either of the two that are eliminated would be saying goodbye to all competitions except the domestic league, which would be the only thing both teams would fight for, for clubs the size of Napoli and FC Barcelona, ​​used to reaching the critical part of the season alive. in many competitions (especially the culés) this situation would be terribly serious. For Napoli, perhaps, not so much because Spalletti has managed to gain the trust of the fans, managers and players and they are still only 3 points behind the leadership of Serie A, however, for the team, being eliminated against one of the worst Barcelona in recent years could mean a pretty hard emotional blow, as they would be confirming that in Europe they are not capable of asserting the weight of their squad. The culé team, for its part, is undergoing an absolute restructuring since the departure of the new board, but all the fans hope that the club's performance will begin to improve, an improvement that has not been seen for much of the season since Xavi took over reins.
One of the biggest criticisms towards the culé club does not come from the results, but from the game, Xavi maintains the same desperate style of Ronald Koeman of throwing crosses into the area for his tallest man, right now the Dutchman, Luuk De Jong , not for nothing is he being the team's top scorer at the start of the calendar year. The crisis of the game that FC Barcelona is going through collides with the good moment of Napoli, however, it is necessary to see how much the shield, the history and the hierarchy weigh, a factor that clearly influences this class of great European duels, it will surely be an intense duel where we will see great battles between one of the best defenses in Europe and one of the most assorted attacks on the old continent, in my personal opinion, I think that Napoli has never been made for big events and has shown it during the last campaigns European, they have not been able to carry out campaigns such as that of Atalanta in their first classification or that of Rome in that season where they eliminated FC Barcelona in an epic way, this appointment is Napoli's opportunity to achieve it and I think they will achieve it.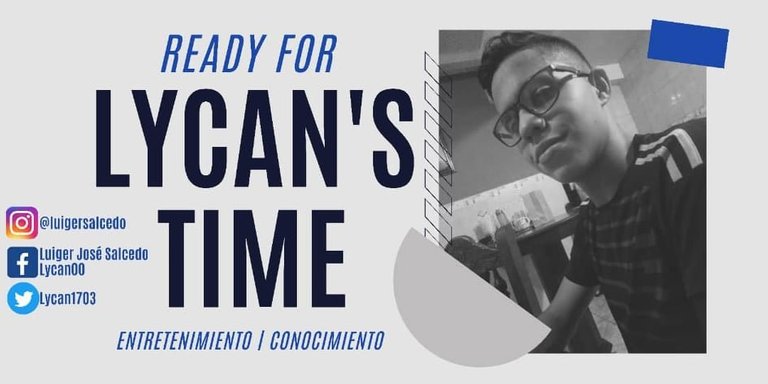 ---
---