[ESP-ENG] ¡El Barcelona y el Napoli mantienen el liderato! - Barcelona and Napoli keep the lead!
Una batalla campal librada en campos italianos y españoles.
---
A pitched battle fought on Italian and Spanish fields.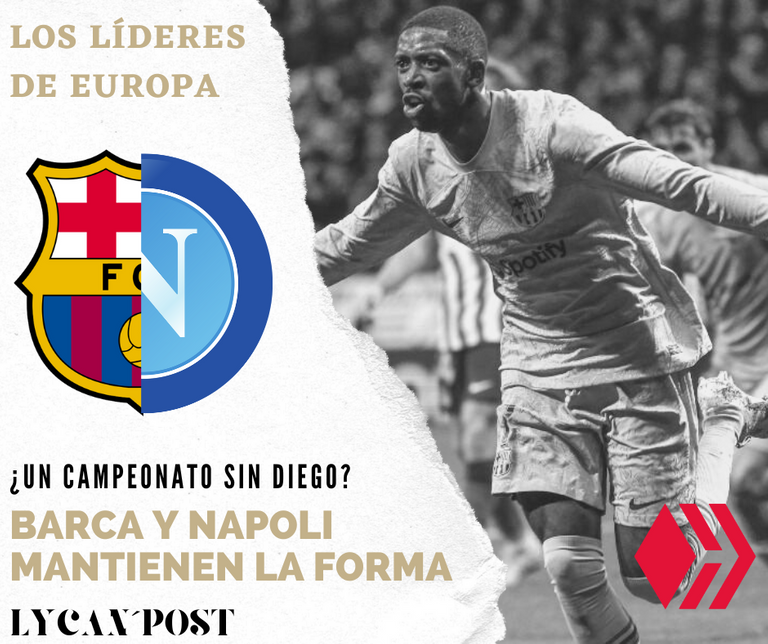 Fuente | Source
FC Barcelona, contra LaLiga y los rivales. - FC Barcelona, ​​against LaLiga and the rivals.
Fuente | Source
Las polémicas que han rodeado al FC Barcelona desde el regreso de LaLiga (el 5 de diciembre para los catalanes) han sido muchas, especialmente después de que consecutivamente, la terna arbitral fuese el famoso grupo conformado por Hernández Hernández, Lahoz, Gil Manzano y Del Cerro Grande, árbitros conocidos por querer ser protagonistas cada vez que dirigen algún encuentro del FC Barcelona, ante Almería, la situación fue tranquila, el FC Barcelona ganó cómodamente, pero ante Osasuna, empezaron las acciones polémicas, primero, la expulsión de Robert Lewandowski, que sería la primera de una racha de 3 partidos consecutivos en los que al conjunto culé le expulsarían al menos a un futbolista, sin Lewandowski, el Barcelona tendría que enfrentar el derbi catalán y deberían viajar al Wanda Metropolitano a verse las caras con el Atlético de Madrid, ante los periquitos del Espanyol, nuevamente sufrieron una expulsión, esta vez la de Jordi Alba, solo 5 minutos después del gol de Joselu tras un penal un poco extraño, en un partido en el que el RCD Espanyol solo disparó una vez a puerta, mientras que los catalanes, sufrieron su falta de contundencia y se dejaron puntos claves en LaLiga.
Ante Atlético de Madrid, el FC Barcelona entregó la peor de sus versiones en Enero y sufrieron demasiado para vencer a los colchoneros, que se mostraron bastante superiores y completaron el doble de remates de la entidad catalana, no obstante, apareció Ousmane Dembélé como salvador para marcar un gol que los blaugranas, liderados por la jerarquía de Ronald Araujo, defenderían con sudor y sangre, en uno de los mejores partidos en lo que llevamos de temporada liguera, eso sí, al FC Barcelona le ha costado mucho, especialmente por las polémicas que arrastran los equipos arbitrales que han venido siendo seleccionados para dirigir a los de Xavi, sin embargo, este no es el único motivo del estancamiento de la "Xavineta", a la que muchos defienden por sus números en liga, pero que ya se quedaron fuera en la Liga de Campeones y que estuvieron a punto de sufrir un descalabro frente al Intercity en la Copa del Rey, el equpo de Xavi siente la falta de contundencia y la ausencia de su máquina goleadora, Robert Lewandowski, futbolistas como Gavi, Pedri, Busquets, entre otros, no volvieron en el mejor estado de forma de la Copa del Mundo y han sido puntos bajos importantes en el equipo culé, mientras que Ansu Fati no termina de convencer y Dembélé sigue con su inconsistencia.
---
The controversies that have surrounded FC Barcelona since the return of LaLiga (on December 5 for the Catalans) have been many, especially after consecutively, the shortlist of referees was the famous group made up of Hernández Hernández, Lahoz, Gil Manzano and Del Cerro Grande, referees known for wanting to be protagonists every time they direct a FC Barcelona match, against Almería, the situation was calm, FC Barcelona won comfortably, but against Osasuna, the controversial actions began, first, the expulsion of Robert Lewandowski, which would be the first of a streak of 3 consecutive games in which the culé team would be expelled at least one footballer, without Lewandowski, Barcelona would have to face the Catalan derby and they would have to travel to the Wanda Metropolitano to face off against Atlético de Madrid, against the parakeets of Espanyol, again suffered an expulsion, this time that of Jordi Alba, just 5 minutes after Joselu's goal after a p It was a bit strange in a game in which RCD Espanyol only shot once on goal, while the Catalans suffered from their lack of forcefulness and left key points in LaLiga.
Against Atlético de Madrid, FC Barcelona delivered the worst of its versions in January and suffered too much to beat the colchoneros, who were quite superior and completed twice as many shots as the Catalan entity, however, Ousmane Dembélé appeared as savior for score a goal that the blaugranas, led by Ronald Araujo's hierarchy, would defend with sweat and blood, in one of the best games so far this league season, yes, FC Barcelona has had a hard time, especially due to the controversies that drag the refereeing teams that have been selected to direct Xavi's team, however, this is not the only reason for the stagnation of the "Xavineta", which many defend for their numbers in the league, but who have already stayed out in the Champions League and who were about to suffer a disaster against Intercity in the Copa del Rey, Xavi's team feels the lack of forcefulness and the absence of his goal machine Adora, Robert Lewandowski, footballers like Gavi, Pedri, Busquets, among others, did not return in the best form of the World Cup and have been important low points in the culé team, while Ansu Fati does not finish convincing and Dembélé continue with your inconsistency.
La defensa culé y los méritos madridistas. - The culé defense and the madridista merits.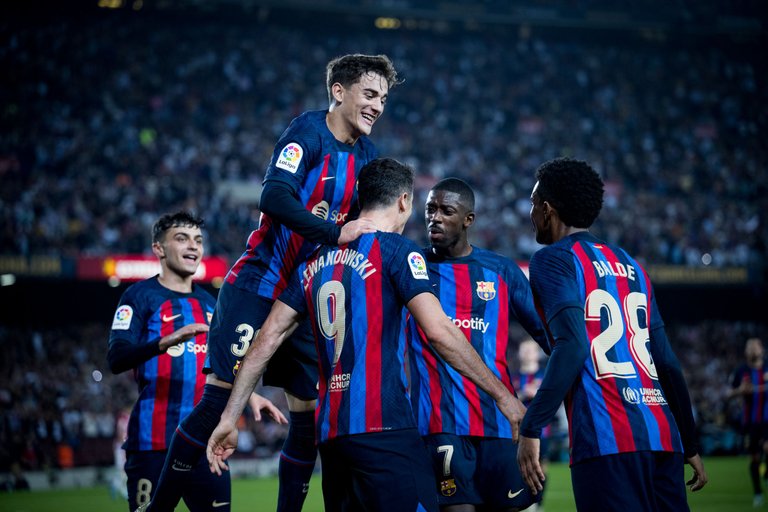 Fuente | Source
Pero si ha existido un punto alto en el regreso del año para el equipo de Xavi Hernández ha sido la defensa, Xavi ha encontrado a los titulares que seguramente tendrá el Barcelona durante varias temporadas, Ronald Araujo y Andreas Christensen, un dúo central que infunde terror en los adversarios y que entrega cierta sensación de seguridad para los culés, junto a ellos, el racién aparecido Alejandro Baldé que se ha adueñado del lateral izquierdo que durante años le ha pertenecido a Jordi Alba, mientras que Jules Koundé, luego de las crítica que recibió tras sus actuaciones como central, finalmente se ha asentado en el lateral derecho, un lugar de la cancha que los culés no habían logrado cubrir con garantías desde la salida de Dani Alves, en la banca, un Eric García que tras el retiro de Gerard Piqué del fútbol, ha quedado como la última opción de Xavi Hernández para la defensa y los rumores de una posible salida del ex-Manchester City del conjunto culé son cada vez más fuertes, Sergi Roberto y Marcos Alonso se mantienen por encima de Eric García en los planes de Xavi Hernández, sobre todo por la plurifuncionalidad de ambos, Sergi es capaz de ser desde defensa hasta extremo, mientras que Marcos Alonso, puede cubrir como carrileros en cualquiera de los dos lados de la cancha.
No obstante, con todos los problemas que ha tenido el FC Barcelona se han mantenido como los flamantes líderes de España, dejándose puntos en solo 3 partidos de 16, a diferencia del Real Madrid que tras una increíble derrota ante Villareal, se han alejado a 3 puntos de los culés, que respiran al saber que tras los momentos turbios vividos, mantienen la ilusión liguera intacta. Detrás de ellos, viene un Real Madrid que parece ser el mejor equipo de España y uno de los mejores de toda Europa, pero que tras la Copa del Mundo no se han recuperado de la mejor manera, le han pitado en total 4 penales, convertidos por Benzema desde que inició el año, y estos les han ayudado a mantenerse a flote, junto a un gigante Courtois, que a pesar de sus esfuerzos no pudo evitar la caída ante el Villareal como visitantes, que los aleja de la punta del liderato de LaLiga, mientras que en la Supercopa de España, el Valencia estuvo a nada de eliminar a los madridistas, nuevamente beneficiados por un gol de penal de Karim Benzema, mismo que anotó un doblete ante Valladolid con otro gol de penal incluido, no soy de meterme en temas polémicos, pero esto es algo evidente, el trato para ambos clubes, al menos en el mes de Enero, está siendo bastante sospechoso.
---
But if there has been a high point in the return of the year for Xavi Hernández's team, it has been the defense, Xavi has found the headlines that Barcelona will surely have for several seasons, Ronald Araujo and Andreas Christensen, a central duo that instills terror in the opponents and that provides a certain sensation of security for the culés, along with them, the recently appeared Alejandro Baldé who has taken over the left side that for years has belonged to Jordi Alba, while Jules Koundé, after the criticism that received after his performances as a central defender, he has finally established himself on the right side, a place on the field that the Catalans had not managed to cover with guarantees since the departure of Dani Alves, on the bench, an Eric García who after Gerard's retirement Piqué from football, has remained Xavi Hernández's last option for defense and rumors of a possible departure of ex-Manchester City from the culé team are getting stronger, Sergi R Oberto and Marcos Alonso remain above Eric García in Xavi Hernández's plans, especially due to the multifunctionality of both, Sergi is capable of being from defense to winger, while Marcos Alonso can cover as wingers in either of the two sides of the court.
However, with all the problems that FC Barcelona has had, they have remained the brand new leaders of Spain, leaving points in only 3 games out of 16, unlike Real Madrid, who after an incredible defeat against Villareal, have moved away to 3 points of the culés, who breathe knowing that after the shady moments they have lived, they keep the illusion of the league intact. Behind them comes a Real Madrid that seems to be the best team in Spain and one of the best in all of Europe, but after the World Cup they have not recovered in the best way, they have been awarded a total of 4 penalties, converted by Benzema since the beginning of the year, and they have helped them stay afloat, together with a giant Courtois, who despite his efforts could not prevent the fall against Villareal as visitors, which takes them away from the top of the leadership of LaLiga, while in the Spanish Super Cup, Valencia came close to eliminating the madridistas, once again benefiting from a penalty goal by Karim Benzema, who scored a double against Valladolid with another penalty goal included, I'm not one to get involved on controversial issues, but this is something obvious, the treatment for both clubs, at least in the month of January, is being quite suspicious.
El Napoli se le resiste a la Juventus - Napoli resists Juventus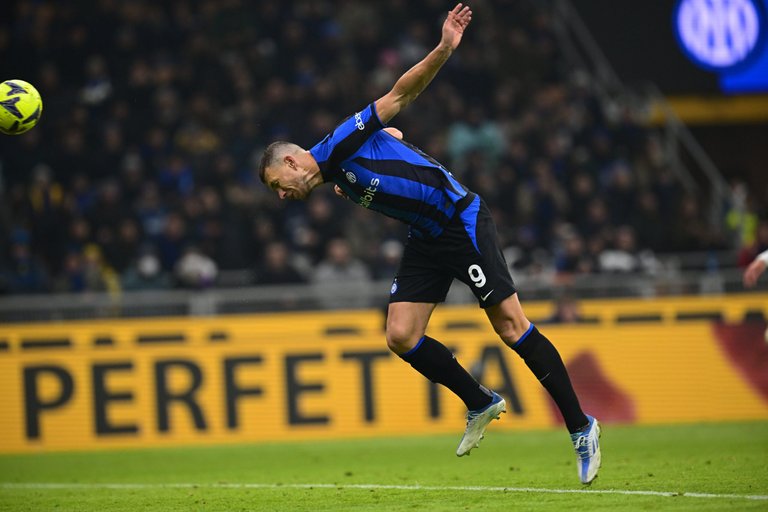 Fuente | Source
Otra vibrante batalla se está viviendo en Italia, Napoli, contra todo pronóstico y a pesar de la sorpresiva derrota frente a Inter que les arrebató el invicto en Italia, se mantiene como el líder de la Serie A, con 7 puntos de ventaja sobre una resurgida Juventus que desde el año pasado no cae derrotada y en todo lo que llevamos de año natural no han permitido ni un solo gol, esto, les ha permitido quedarse con el segundo puesto de la tabla, siendo la mejor defensa del torneo habiendo recibido 8 goles menos que la segunda mejor defensa del torneo, la Lazio, los de Turín, después de un terrible arranque de temporada que tuvo a Allegri al borde del despido, son el equipo con mejor racha en la Serie A y se han vuelto un bastión al que anotarle un gol es prácticamente imposible, aunque desde el punto de vista ofensivo es verdad que le cuesta mucho más a la Juventus que a quizás los otros 9 primeros equipos de la tabla, con un Dusan Vlahovic que ha bajado en cuanto a nivel, y con Di María y Pogba que no acaban de volver de sus lesiones, además de que aún tienen a Federico Chiesa en proceso de recuperación. La Vecchia Signora mantiene la intensa disputa con uno de los equipos revelación de Europa, el Napoli.
Los napolitanos derrotaron a la Sampdoria el pasado domingo y mantuvieron así la ventaja de 7 puntos con la entidad de Turín, además de que el empate de Milan, les permitió tomar más distancia de los rossoneros, muchos diarios en Italia señalaban en Diciembre que para Napoli, lo más complicado sería mantener el nivel después de la Copa del Mundo, pues ya nos tienen acostumbrados a hacer mitades de temporada memorables, como lo hicieron con Sarri y luego a decaer en la segunda mitad, casi siempre ante la Juventus, al menos en lo que fue la década pasada, para los napolitanos es muy importante que sus dos mejores futbolistas mantengan el nivel superlativo que traen, hablo de Kvarastskhelia y Osimhen, que se han convertido en una de las duplas más temidas de toda Europa. El actual campeón, AC Milan, viene de ser elimiando de la Copa de Italia ante Torino en un duelo en el que realizaron 34 remates al arco y no pudieron batir a Milinkovic Savic, además de haber tenido superioridad numérica por casi 60 minutos, increíble. Juventus y Napoli se enfrentan mañana en el Diego Armando Maradona en una prueba de fuego para los bianconeros, para saber si de verdad están dispuestos a volver al liderato en Italia.
---
Another vibrant battle is taking place in Italy, Napoli, against all odds and despite the surprise defeat against Inter that snatched them undefeated in Italy, remains the leader of Serie A, with 7 points ahead of a resurgent Juventus that since last year they have not been defeated and in all of this calendar year they have not allowed a single goal, this has allowed them to stay in second place in the table, being the best defense of the tournament having conceded 8 fewer goals that the second best defense in the tournament, Lazio, those from Turin, after a terrible start to the season that had Allegri on the verge of dismissal, are the team with the best run in Serie A and have become a bastion to score against a goal is practically impossible, although from the offensive point of view it is true that it costs Juventus much more than perhaps the other first 9 teams in the table, with a Dusan Vlahovic who has dropped in terms of level, and with Di Maria and Pogba that they have not just returned from their injuries, in addition to the fact that they still have Federico Chiesa in the process of recovery. La Vecchia Signora maintains an intense dispute with one of Europe's revelation teams, Napoli.
The Neapolitans defeated Sampdoria last Sunday and thus maintained the 7-point advantage with the Turin entity, in addition to the draw in Milan, allowed them to take more distance from the rossoneros, many newspapers in Italy indicated in December that for Napoli , the most difficult thing would be to maintain the level after the World Cup, since they already have us accustomed to making memorable midseasons, as they did with Sarri and then to decline in the second half, almost always against Juventus, at least in What was the past decade, for the Neapolitans it is very important that their two best footballers maintain the superlative level they bring, I'm talking about Kvarastskhelia and Osimhen, who have become one of the most feared duos in all of Europe. The current champion, AC Milan, has just been eliminated from the Italian Cup against Torino in a duel in which they made 34 shots on target and could not beat Milinkovic Savic, in addition to having had numerical superiority for almost 60 minutes, incredible. Juventus and Napoli meet tomorrow at the Diego Armando Maradona stadium in a litmus test for the bianconeros, to find out if they are really willing to return to the lead in Italy.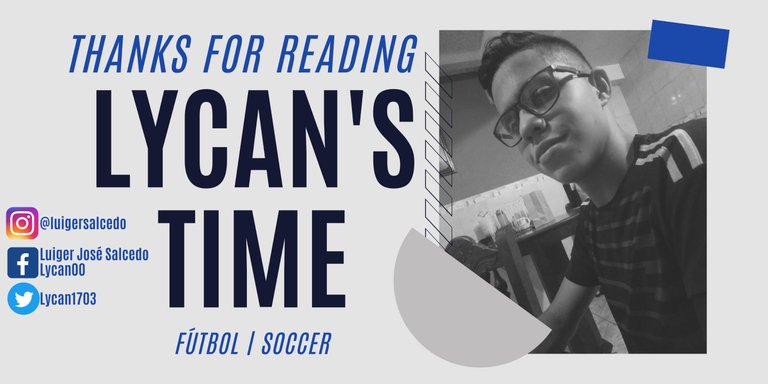 ---
---