[ESP-ENG] Holanda, la eterna segunda del mundo. - Netherlands, the eternal second in the world

Países Bajos ya es un grande entre los grandes a pesar de no contar con el máximo título, la Copa del Mundo.
---
The Netherlands is already a great among the greats despite not having the maximum title, the World Cup.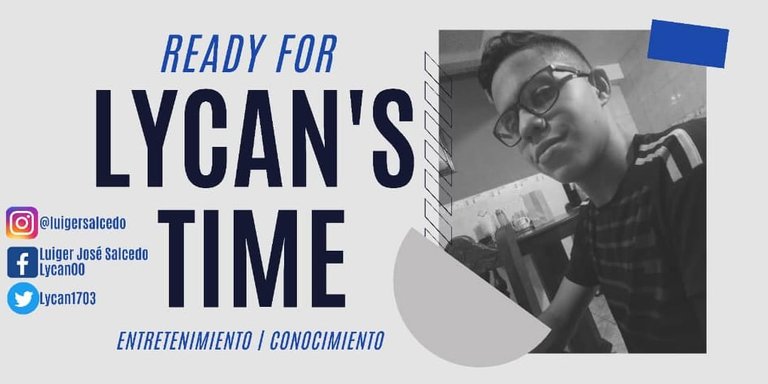 La histórica Holanda. - The historic Netherlands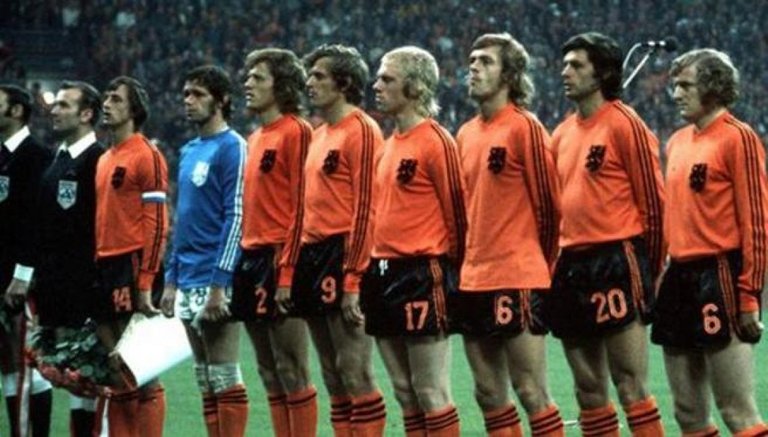 Fuente
Es conocido el potencial histórico que ha tenido Holanda (o Países Bajos) a lo largo de la historia del fútbol, nos han deslumbrado con grandes planteles y con participaciones mundialistas impecables, que los hacen colocarse entre los grandes aún sin tener el ansiado título de campeones del mundo y es que, en una selección por la cual han pasado jugadores como Arjen Robben, Johan Cruyff o Edgar Davids el talento es lo que más ha sobrado, aunque junto a él, las grandes decepciones en los momentos cumbres, Holanda, erróneamente llamada así por la UEFA (la FIFA se refiere a ellos como Países Bajos), fue el segundo equipo después de España en posicionarse como primeros en el ranking FIFA sin haber ganado antes una Copa del Mundo. La década del 70 es la más recordada en la historia del seleccionado holandés, ya que practicó uno de los sistemas de juego más dominantes que se han visto sobre un terreno y muchos conocedores del fútbol son fieles admiradores de este esquema táctico, en este, un jugador que deba moverse fuera de su posición, será sustituido por un compañero de equipo lo que permite al conjunto mantener el orden táctico incluso cuando sus elementos no son los mismos, en esta clase de sistemas ningún futbolista tiene un rol estricto el cual cumplir y cualquiera mediante las rotaciones, podría acabar jugando en el otro extremos de la cancha con respecto a la posición donde comenzó, Marinus Jacobus Hendricus (Rinus Michels) fue quien perfeccionó este estilo de juego durante sus años como director técnico del Ajax de Ámsterdam, luego, el apogeo definitivo fue alcanzado por el Ajax de Johan Cruyff (jugador) y por la selección holandesa de aquellos años, se dice que es la evolución inmediata al estilo de juego de la selección de Hungría en los años 1950, quienes de la mano de Gusztav Sebes se adueñaron del apodo de "equipo de oro", alcanzando la medalla olímpica en Helsinki 1952 y el subcampeonato mundial en Suiza 1954 (al que llegaron como inmensos favoritos pero que sucumbieron ante el "Milagro de Berna"). Dicho estilo fue uno de los primeros promotores del uso del fuera de juego como táctica y de la presión alta, se suponía que no debía ceder la iniciativa ofensiva al contrincante, no obstante, el requerimiento físico para ejecutar de manera precisa esta táctica era bastante elevado. Este estilo de fútbol total llevó a la "naranja mecánica" a ser señalada por muchos como el mejor equipo de la historia, gracias a su revolucionaria idea de utilizar todo el terreno de juego, la filosofía de Rinus Michels fue la misma que adoptó Cruyff como inspiración para su revolucionaria etapa como entrenador, además de sentar las bases tácticas utilizadas por Arrigo Sacchi en la década de 1980 para su dominante AC Milán, curiosamente contando con elementos holandeses, como lo fueron Ruud Gullit, Frank Rijkaard y Marco Van Basten.
---
The historical potential that the Netherlands (or the Netherlands) has had throughout the history of football is known, they have dazzled us with great teams and impeccable World Cup appearances, which make them place themselves among the greats even without having the coveted title of champions. of the world and the fact is that, in a team through which players such as Arjen Robben, Johan Cruyff or Edgar Davids have passed, talent is what has been left over the most, although next to it, the great disappointments in the peak moments, Holland, erroneously called thus by UEFA (FIFA refers to them as the Netherlands), it was the second team after Spain to position itself first in the FIFA rankings without having previously won a World Cup. The decade of the 70 is the most remembered in the history of the Dutch national team, since they practiced one of the most dominant game systems that have been seen on a field and many football connoisseurs are loyal fans of this tactical scheme, in this one, a player who must move out of position, will be replaced by a teammate which allows the team to maintain tactical order even when their elements are not the sameIn this class of systems, no footballer has a strict role to fulfill and anyone, through rotations, could end up playing at the other ends of the field with respect to the position where he started, Marinus Jacobus Hendricus (Rinus Michels) was the one who perfected this style of play during his years as technical director of Ajax Amsterdam, then the definitive apogee was reached by Ajax of Johan Cruyff (player) and by the Dutch national team of those years, it is said that it is the immediate evolution of the style of play of the Hungarian national team in the 1950s, who, at the hands of Gusztav Sebes, earned the nickname of "gold team", reaching the Olympic medal in Helsinki 1952 and the world runner-up in Switzerland 1954 (which they arrived as huge favorites but who succumbed to the "Miracle of Bern"). This style was one of the first promoters of the use of offside as a tactic and high pressure, it was not supposed to give up the offensive initiative to the opponent, however, the physical requirement to precisely execute this tactic was quite high. . This style of total football led to the "clockwork orange" being singled out by many as the best team in history, thanks to its revolutionary idea of ​​using the entire pitch, the philosophy of Rinus Michels was the same that Cruyff adopted as inspiration for his revolutionary stage as a coach, as well as laying the tactical foundations used by Arrigo Sacchi in the 1980s for his dominant AC Milan, curiously with Dutch elements, such as Ruud Gullit, Frank Rijkaard and Marco Van Basten.
Década de Oro del fútbol holandés. - Golden Decade of Dutch football.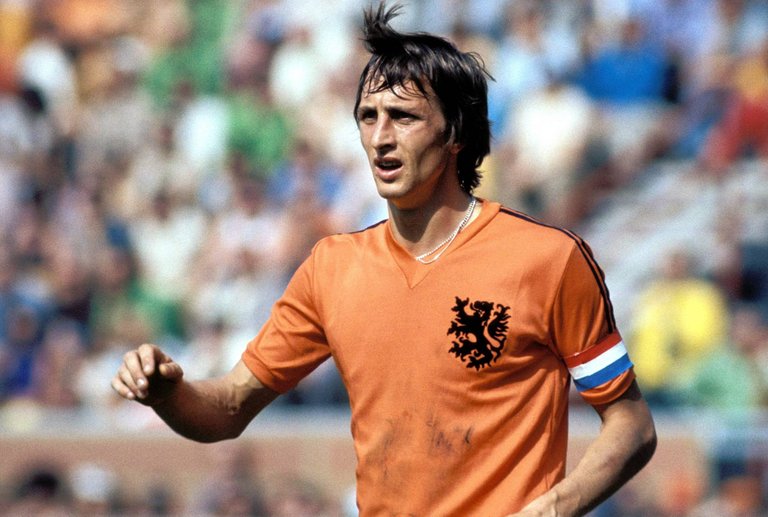 Fuente
La selección holandesa venía de no clasificar a la fase final de la Copa del Mundo desde hacía ya 32 años, y no era considerada una de las más grandes del fútbol europeo (como Italia o Alemania en aquellos tiempos), de hecho, inclusive se le tildaba como selección menor con un andar regular, sin embargo, tras la llegada de Rinus Michels y el arribo del fútbol total, sumado a la presencia del legendario Johan Cruyff quien era uno de los mejores jugadores del mundo (en mi opinión era el mejor), Holanda empezó a hacer gala de su gran juego y de esta manera, se instalaron en el mundial de Alemania Occidental de 1974, ahí, su dominio ante sus rivales fue amplio, en su primer grupo, se encontraron con Suecia, Bulgaria y Uruguay, lograron el liderato del grupo y se enfrentarían a Argentina, Alemania Democrática y Brasil, a los argentinos, le propinaron una de las palizas más recordadas de su historia en los mundiales, 4-0 y un repaso futbolístico monumental, luego, derrotaron a Alemania Democrática por 2-0, mismo marcador con el que vencieron a Brasil, actual campeón del mundo, que disputaba su primer mundial tras la época del Rey Pelé, así, lograron instalarse en la final de la Copa del Mundo, ante una gran selección como Alemania federal, en un partido que reunía a loo dos mejores jugadores del momento, Cruyff y Beckenbauer, sin embargo, el gol de Johan Neeskens hizo que toda la afición holandesa presente en el estadio estallara, tras el penalti que le cometieron a Johan, luego, otro penalti convertido por Paul Breitner trajo de nuevo el alma al cuerpo de los alemanes y el mítico artillero, Gerd Muller, anotaba el gol de la remontada que entregaba a Alemania Federal el título de Campeones del Mundo, más allá de esto, Cruyff obtuvo el galardón a mejor futbolista del torneo en una de las actuaciones individuales más impresionantes de la historia. En la Eurocopa de 1976, harían un gran torneo aunque serían derrotados en semifinales por Checoslovaquía, luego, vencieron a Yugoslavia y se conformaron con el tercer lugar. Rumbo a la justa mundialista de 1978 se quedaron sin su más grande estrella, Johan Cruyff, pues no estaba de acuerdo con las concentraciones que exigía la Federación de los Países Bajos, esto, sumado a la grave situación política de Argentina y al problema con su patrocinador, Adidas, alejó a el flaco Cruyff de la gran cita mundialista. Los holandeses se repusieron a la ausencia de Johan y disputando su fútbol total golearon a Irán, y sumaron 1 punto ante Perú, la derrota frente a Escocia les hizo ser segundos de grupos detrás de los peruanos, en el siguiente grupo, golearon a Austria por 5-1 y empataron ante su verdugo del anterior mundial, Alemania Federal, con un marcador de 2-2 en un gran encuentro, luego vencieron a la poderosa Italia por 2-1 y se postulaban como una gran sorpresa (la ausencia de Cruyff los colocó como no favoritos) y como candidatos a ser por fin, campeones del mundo, no obstante, tuvieron que verse la caras con Argentina, el anfitrión (al que 4 años antes habían entregado una de sus mayores palizas), Mario Kempes abrió el marcador, pero Holanda se hizo dueña del partido y empezó a presionar encontrándose con un imperial Ubaldo Fillol, Dick Nanninga logró vencer la resistencia del meta argentino y a solo un minuto de culminar el encuentro, Rob Rensenbrink estrelló el balón que les daba el título de campeones del mundo en el palo, en la prórroga, no les dieron las piernas para seguir practicando su fútbol y los argentinos alzaron su primera Copa del Mundo ante Holanda.
---
The Dutch team had not qualified for the final phase of the World Cup for 32 years, and it was not considered one of the greatest in European football (like Italy or Germany at that time), in fact, it was even considered He called it a minor team with a regular gait, however, after the arrival of Rinus Michels and the arrival of total football, added to the presence of the legendary Johan Cruyff who was one of the best players in the world (in my opinion he was the best) , Holland began to show off their great game and in this way, they settled in the 1974 World Cup in West Germany, there, their dominance against their rivals was wide, in their first group, they met Sweden, Bulgaria and Uruguay, They achieved the leadership of the group and would face Argentina, Democratic Germany and Brazil, to the Argentines, they gave him one of the most remembered beatings in their history in the World Cups, 4-0 and a monumental football review, then, they defeated Germany Democ Ratic by 2-0, the same score with which they beat Brazil, current world champion, who played their first World Cup after the time of King Pelé, thus, they managed to settle in the final of the World Cup, against a great team like Federal Germany, in a match that brought together the two best players of the moment, Cruyff and Beckenbauer, however, Johan Neeskens's goal made all the Dutch fans present at the stadium explode, after the penalty they committed to Johan, then , another penalty converted by Paul Breitner brought the soul back to the body of the Germans and the legendary gunner, Gerd Muller, scored the goal of the comeback that gave West Germany the title of World Champions, beyond this, Cruyff obtained the award for best soccer player of the tournament in one of the individual performances most impressive ever. In the 1976 Euro Cup, they would make a great tournament although they would be defeated in the semifinals by Czechoslovakia, then, they beat Yugoslavia and settled for third place. On the way to the 1978 World Cup they were left without their biggest star, Johan Cruyff, because he did not agree with the concentrations demanded by the Federation of the Netherlands, this, added to the serious political situation in Argentina and the problem with his sponsor, Adidas, kept the skinny Cruyff away from the great World Cup event. The Dutch recovered to the absence of Johan and, playing their total football, thrashed Iran, and added 1 point against Peru, the defeat against Scotland made them second in groups behind the Peruvians, in the next group, they thrashed Austria for 5-1 and drew against their executioner from the previous World Cup, West Germany, with a score of 2-2 in a great match, then they beat the powerful Italy 2-1 and were running as a big surprise (the absence of Cruyff the placed as underdogs) and as candidates to finally be world champions, however, they had to face Argentina, the host (who 4 years earlier had delivered one of their biggest beatings), Mario Kempes opened the scoring , but Holland took control of the game and began to press, meeting with an imperial Ubaldo Fillol, Dick Nanninga managed to overcome the resistance of the Argentine goal and just a minute after finishing the match, Rob Rensenbrink crashed the ball that gave them the title of world champions at the pole, in extra time, they did not give them the legs to continue practicing their football and the Argentines raised their first World Cup against the Netherlands.
La decepción vivida 32 años después. - The disappointment experienced 32 years later.
Fuente
Habían logrado ser campeones de algo, finalmente se alzaron con la Eurocopa en 1988 tras vencer en la final a la Unión Soviética, con goles de Ruud Gullit y Marco Van Basten, no obstante, sabían que su deuda pendiente era con la Copa del Mundo, luego del subcampeonato en Argentina, se ausentaron de España 1982 y de México 1986, luego, cayeron en octavos de final de Italia 1990, cuartos de final de Estados Unidos 1994 y semifinales de Francia 1998, rumbo a Corea del Sur y Japón 2002, no se lograron clasificar, para el proceso clasificatorio que los llevaría a Alemania 2006, los holandeses contaban con una de sus mejores plantillas en décadas, liderados por los jóvenes Arjen Robben, Wesley Sneijder y Robin van Persie, además del poderoso ariete van Nistelrooy, al final defraudaron y cayeron en octavos de final ante los portugueses, en el último partido que dirigía Marco van Basten en una Copa del Mundo, pues rumbo a Sudáfrica 2010, Bert van Marwik era el encargado de dirigir a los holandeses, se clasificaron cómodamente en el grupo 9 de las clasificatorias europeas, donde fueron emparejados con Noruega, Escocia, Macedonia del Norte e Islandia, ganaron todos sus partidos y le sacaron 14 puntos al segundo lugar, llegaban en un gran estado de forma y se perfilaban como uno de los candidatos a alzar el título mundialista, tras sufrir un duro golpe anímico por la exclusión de Ruud van Nistelrooy, los holandeses refugiaron sus esperanzas en sus grandes estrellas, Sneijder, campeón de Europa y ganador del triplete con Inter de Milán y Arjen Robben, sumcampeón de Europa con Bayern Munich. En fase de grupo, fueron emparejados con Japón, Camerún y Dinamarca en un grupo que fue ampliamente dominado por los holandeses, donde su encuentro más sufrido fue ante Camerún, 9 puntos de 9 posibles y en octavos de final, se vieron las caras ante la sorpresa del torneo, Eslovaquia. Los eslovacos eran inexpertos en Copas del Mundo y Sudáfrica era su debut, compitieron de gran manera pero Holanda acabó culminando su gran mundial, en cuartos de final, se enfrentaron a los pentacampeones del mundo, Brasil, en su partido más complicado hasta el momento, al descanso, los sudamericanos vencían por 1-0, Holanda reaccionó y empató y tras la expulsión de Felipe Melo, la intensa presión de Holanda acabó haciendo ceder a la defensa de los brasileños, Sneijder anotó el gol que les daba el pase a semifinales, donde enfrentaron a uno de los favoritos al título, Uruguay, ambas potencias, regalaron al mundo, en Ciudad del Cabo, uno de los mejores partidos de la primera Copa del Mundo celebrada en África, van Bronckhorst adelantaba a Holanda, pero el dueño de aquel complicado balón, Diego Forlán, empató todo antes del descanso, luego, vino el subidón anímico de Sneijder y Robben quienes en una ráfaga violenta de los holandeses, vulneraron el arco de Muslera 2 veces en 3 minutos, Pereira descontó pero Holanda se metía en la final de la Copa del Mundo 32 años después, aquí, enfrentaban a otra selección que jamás había alzado la máxima gloria en el fútbol internacional, España. En este partido los holandeses no pudieron mostrar su buen juego, ya que se concentraron más que nada en evitar que España jugara, cortando con fuertes entradas las conexiones de los cerebros del equipo de Vicente del Bosque, en uno de los pocos momentos de claridad que tuvo Wesley Sneijder, filtró un gran balón y puso a Robben mano a mano con Casillas, Arjen erró y tras el gol de Iniesta en la prórroga, Holanda volvía a ser subcampeona del mundo, por tercera ocasión.
---
They had managed to be champions of something, they finally won the Eurocup in 1988 after beating the Soviet Union in the final, with goals from Ruud Gullit and Marco Van Basten, however, they knew that their pending debt was with the World Cup, After the runner-up in Argentina, they were absent from Spain 1982 and Mexico 1986, then they fell in the second round of Italy 1990, the quarterfinals of the United States 1994 and the semi-finals of France 1998, heading to South Korea and Japan 2002, not they managed to qualify, for the qualifying process that would take them to Germany 2006, the Dutch had one of their best squads in decades, led by the young Arjen Robben, Wesley Sneijder and Robin van Persie, in addition to the powerful striker van Nistelrooy, in the end They disappointed and fell in the round of 16 against the Portuguese, in the last game that Marco van Basten led in a World Cup, because on his way to South Africa 2010, Bert van Marwik was in charge of directing the Netherlands That time, they comfortably qualified in Group 9 of the European qualifiers, where they were paired with Norway, Scotland, North Macedonia and Iceland, won all their matches and took 14 points out of second place, arrived in great form and were in great shape. outlined as one of the candidates to lift the World Cup title, after suffering a severe emotional blow by the exclusion of Ruud van Nistelrooy, the Dutch took refuge their hopes in their great stars, Sneijder, European champion and winner of the triplet with Inter Milan and Arjen Robben, his European champion with Bayern Munich. In the group phase, they were paired with Japan, Cameroon and Denmark in a group that was largely dominated by the Dutch, where their most suffered match was against Cameroon, 9 points out of 9 possible and in the round of 16, they faced off against the tournament surprise, Slovakia. The Slovaks were inexperienced in World Cups and South Africa was their debut, they competed in a great way but the Netherlands ended up culminating their great World Cup, in the quarterfinals, they faced the five-time champions of the world, Brazil, in their most complicated game so far, at halftime, the South Americans won 1-0, the Netherlands reacted and drew and after the expulsion of Felipe Melo, the intense pressure of Holland ended up making the Brazilian defense give way, Sneijder scored the goal that gave them the pass to the semifinals, where they faced one of the favorites for the title, Uruguay, both powers, gave the world, in Cape Town, one of the best matches of the first World Cup held in Africa, van Bronckhorst overtook the Netherlands, but the owner of that complicated ball, Diego Forlán, tied everything before the break, then came the emotional rush of Sneijder and Robben who in a burst violent of the Dutch, they violated Muslera's goal 2 times in 3 minutes, Pereira discounted but the Netherlands got into the final of the World Cup 32 years later, here, they faced another team that had never raised the highest glory in international football, Spain. In this game the Dutch could not show their good game, since they concentrated more than anything on preventing Spain from playing, cutting with strong inputs the connections of the brains of Vicente del Bosque's team, in one of the few moments of clarity that had Wesley Sneijder, he filtered a great ball and put Robben hand in hand with Casillas, Arjen missed and after Iniesta's goal in extra time, the Netherlands were again runner-up in the world, for the third time.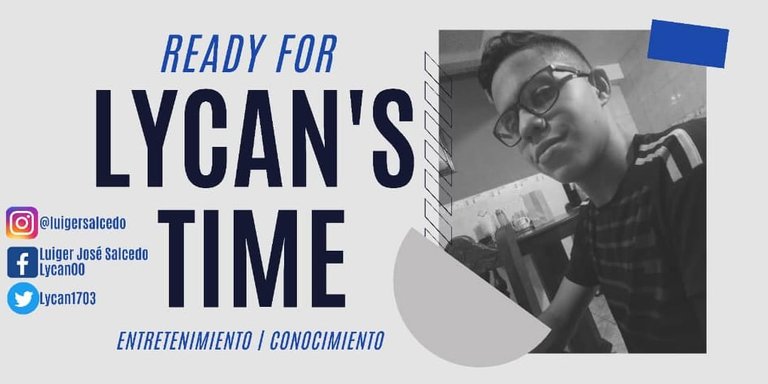 ---
---