Luis Enrique ¿un adelantado al Barcelona? - Luis Enrique, an advance to Barcelona?
Veamos como fue la época de Luis Enrique y su agitada salida del club catalán
---
Let's see how was the time of Luis Enrique and his hectic departure from the Catalan club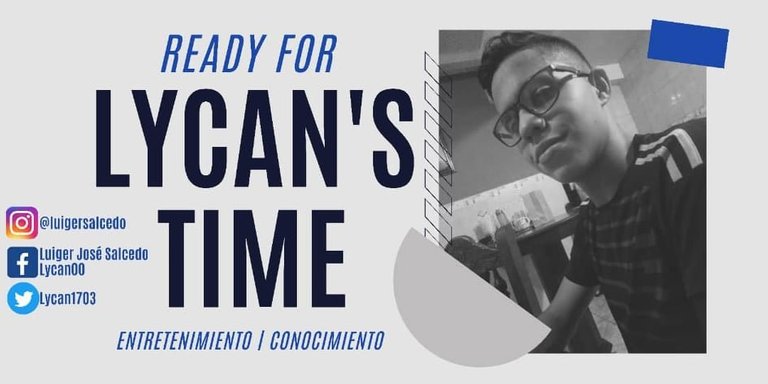 Luis Enrique Martínez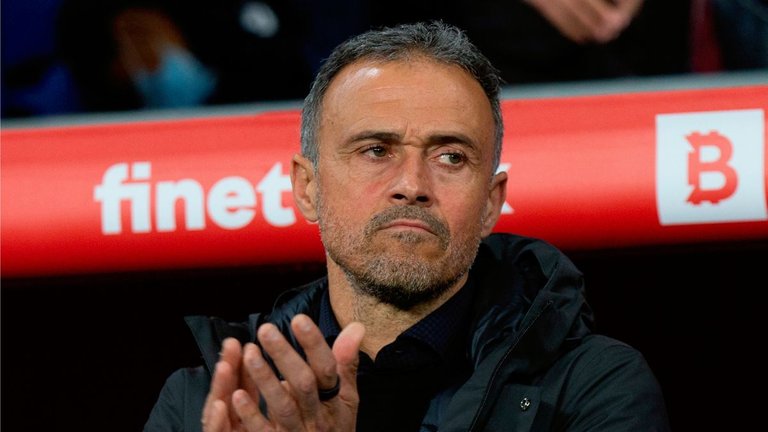 Fuente
El nacido en Gijón llegó al banquillo de los culés tras su paso por el Celta de Vigo. En sus inicios, Luis Enrique logró superar el curso de entrenador de fútbol en la misma promoción de Pep Guardiola, junto a otros técnicos, como Guillermo Amor, Sergi Barjuan, Albert Ferrer, etc. Luego de esto, Luis Enrique se hizo cargo del Barca Atlétic asumiendo como ténico, el nombre que se le daba en aquellos años al actual Barca B, equipo filial de los culés, ¿lo más irónico? sustituía a Pep Guardiola quien se hizo cargo sorpresivamente del equipo principal junto a Tito Vilanova, entonces "Lucho" empezó a trabajar y logró cosechar grandes resultados, en su temporada debut, acabó quinto en la Segunda División B y en la siguiente campaña, junto a una gran camada de jugadores como Sergi Roberto, Marc Bartra, Martín Montoya, Soriano y Thiago Alcántara, lograba el tan ansiado ascenso a la Segunda División A, ya en la campaña 2010/2011, misma donde Guardiola lograba la cuarta Liga de Campeones con el primer equipo, Luis Enrique hacía lo propio con el Barca B y lograba la máxima puntuación histórica del filial culé en la categoría de plata del fútbol estatal, los de Luis Enrique sumaban 71 puntos y lograba la tercera posición en el campeonato, solo por detrás del Real Betis y el Rayo Vallecano y por delante del Granada, que al final también acababa obteniendo el ascenso. Este gran récord que aumentaba el currículo de Luis Enrique, le permitió probar suerte fuera de las fronteras españolas y dio el salto a la dirección técnica de uno de los más grandes clubes italianos, la AS Roma, en donde se encontraba una de las joyas de los culés, Bojan Krkic, cedido en aquel momento, aquella campaña para el equipo romano fue regular, Luis Enrique logró una séptima posición en la Liga que no le permitiría estar en la Liga de Campeones en la siguiente campaña, además de quedar fuera en semifinales de Coppa Italia y ni siquiera lograr superar las fases previas de la Europa League de aquella temporada, un final de campaña bastante decepcionante para las aspiraciones del español, luego de una campaña sin entrenar, Luis Enrique llegaba de vuelta al fútbol español, esta vez para dirigir a el Celta de Vigo, donde se encontró con otros ex-jugadores culés, como Fontás y Nolito y con el cedido Rafinha, con el Celta acabó en novena posición, algo bastante digno para el club de vigo y era bastante querido por la afición, esto llamó la atención del Barcelona.
---
The one born in Gijón arrived at the Catalans' bench after passing through Celta de Vigo. In its beginnings, Luis Enrique managed to pass the football coach course in the same promotion as Pep Guardiola, along with other coaches, such as Guillermo Amor, Sergi Barjuan, Albert Ferrer, etc. After this, Luis Enrique took charge of Barca Atlétic, taking over as coach, the name that was given in those years to the current Barca B, a subsidiary team of the Catalans, the most ironic? replaced Pep Guardiola who surprisingly took charge of the main team together with Tito Vilanova, then "Lucho" began to work and managed to reap great results, in his debut season, he finished fifth in the Second Division B and in the following campaign, together with a great litter of players such as Sergi Roberto, Marc Bartra, Martín Montoya, Soriano and Thiago Alcántara, achieved the long-awaited promotion to the Second Division A, already in the 2010/2011 campaign, the same one where Guardiola achieved the fourth Champions League with the first team, Luis Enrique did the same with Barca B and achieved the maximum historical score for the culé subsidiary in the silver category of state football, Luis Enrique's men added 71 points and achieved third position in the championship, only behind the Real Betis and Rayo Vallecano and ahead of Granada, which in the end also ended up getting promotion. This great record, which increased Luis Enrique's curriculum, allowed him to try his luck outside the Spanish borders and made the leap to the technical direction of one of the biggest Italian clubs, AS Roma, where one of the jewels of the culés, Bojan Krkic, on loan at that time, that campaign for the Roman team was regular, Luis Enrique achieved a seventh position in the League that would not allow him to be in the Champions League in the following campaign, in addition to being left out in the semifinals of Coppa Italia and not even managing to overcome the previous phases of the Europa League that season, a rather disappointing end to the campaign for the aspirations of the Spaniard,After a season without training, Luis Enrique came back to Spanish football, this time to direct Celta de Vigo, where he met other ex-culés players, such as Fontás and Nolito and with Rafinha on loan, with Celta he ended in ninth position, something quite worthy for the vigo club and was quite loved by the fans, this caught the attention of Barcelona.
El regreso a casa - the return home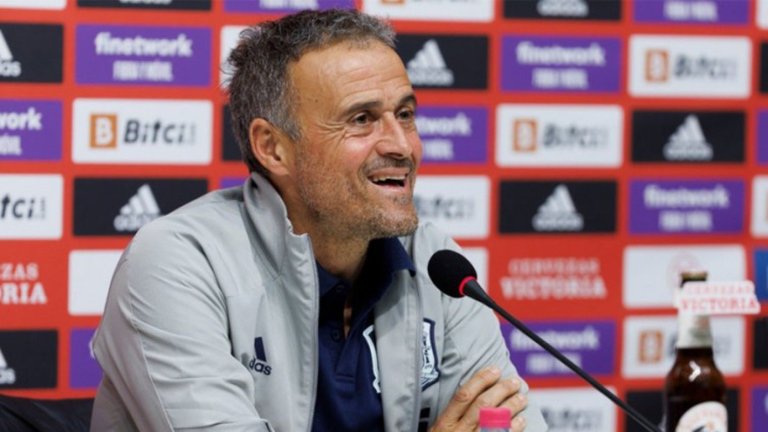 Fuente
Luis Enrique es contactado por un FC Barcelona que atravesaba un grave problema con todo el lío de Sandro Rosell y que en ese momento era presidido por Josep María Bartomeu, tras una mala campaña de Gerardo Martino quien llegó como inesperado sucesor de un enfermo Tito Vilanova, el Barca contrató a Luis Enrique para sustituir al "Tata", para el momento de la contratación de "Lucho", Tito Vilanova ya había fallecido (QEPD), entonces, la primerea campaña de Luis Enrique en el banquillo arracanaba con todo el ánimo deportivo, el barca formó al famoso tridente apodado la MSN luego de fichar y esperar por Luis Suárez tras su sanción por el famoso mordisco a Giorgio Chiellini, y unirlo a Lionel Messi y Neymar Junior, el gran espíritu competitivo de Luis Enrique contagio a todos los futbolistas azulgrana que practicaban un fútbol de primera en las botas de 2 españoles y un croata, Xavi Hernández, Andrés Iniesta e Iván Rakitic, en la mejor campaña debut de un técnico culé, Luis Enrique lograba el triplete, el 15 de mayo de 2015 ganaba la liga tras derrotar por 0-1 al Atlético de Madrid en el Vicente Calderón, mientras que el 30 de mayo, lograba derrotar al Athletic Club con un Lionel Messi indetenible y así obtenía la Copa del Rey, 1 semana después, enfrentaba a la Juventus de Turín de Allegri, que también iba en busca de un histórico triplete, no obstante, chocaron con el poderío ofensivo de los catalanes y el equipo del asturiano, acabó ganando por 3-1 lo que supuso el segundo triplete en la historia del FC Barcelona tras el obtenido en 2009 bajo la dirección de Pep Guardiola, los de Luis Enrique eran una maquina goleadora y su fútbol asfixiante permitía a la defensa no pasar mayores apuros, eso sí, contaban con Mascherano, Piqué, Alves y Jordi Alba, además de unos muy seguros Claudio Bravo y Ter Steagen, que entregaban una garantía en los arcos, ya de cara a la siguiente campaña, la aventura del chileno Claudio Bravo en el equipo culé, acabó y se fue al Manchester City, el Barca conquistó 5 títulos y solo la Supercopa de España le fue esquiva tras caer goleados por 5-1 en el marcador global ante el Athletic Club de Ernesto Valverde.
---
Luis Enrique is contacted by a FC Barcelona that was going through a serious problem with the whole mess of Sandro Rosell and that at that time was chaired by Josep María Bartomeu, after a bad campaign by Gerardo Martino who arrived as the unexpected successor of a sick Tito Vilanova, Barca hired Luis Enrique to replace "Tata", by the time "Lucho" was hired, Tito Vilanova had already died (RIP), so Luis Enrique's first season on the bench started with all the sporting spirit , the barca formed the famous trident nicknamed the MSN after signing and waiting for Luis Suárez after his sanction for the famous bite to Giorgio Chiellini, and joining him with Lionel Messi and Neymar Junior, the great competitive spirit of Luis Enrique infected all the footballers Barça player who played top-class football in the boots of 2 Spaniards and a Croatian, Xavi Hernández, Andrés Iniesta and Iván Rakitic, in the best debut campaign of a culé coach, Luis Enrique managed the treble, on May 15, 2015 they won the league after defeating Atlético de Madrid 0-1 at the Vicente Calderón, while on May 30, managed to defeat Athletic Club with an unstoppable Lionel Messi and thus obtained the Copa del Rey, 1 week later, faced Allegri's Juventus de Turin, who was also in search of a historic treble, however, they collided with the offensive power of the Catalans and the Asturian team ended up winning 3-1, which was the second treble in the history of FC Barcelona after the one obtained in 2009 under the direction of Pep Guardiola, Luis Enrique's men were a scoring machine and their suffocating football It allowed the defense not to go through more trouble, yes, they had Mascherano, Piqué, Alves and Jordi Alba, in addition to some very safe Claudio Bravo and Ter Steagen, who gave a guarantee in the goals, already facing the next campaign, Chilean Claudio Bravo's adventure in the culé team ended and he went to Manchester City, Barca conquered 5 titles and only the Spanish Super Cup eluded him after losing 5-1 on aggregate against Athletic Club de Ernest Valverde.
Salida accidentada - bumpy exit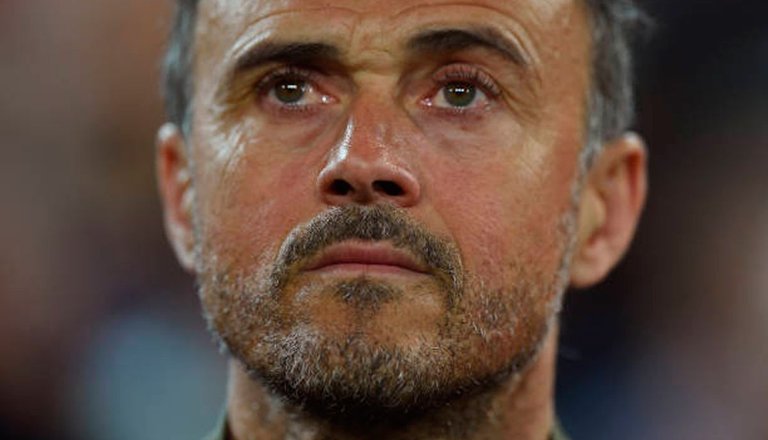 Fuente
La siguiente temporada, la ofensiva culé continuaba con su correcto funcionamiento y entregaban una joya de partido ante el Real Madrid en el Santiago Bernabeú donde golearían a su eterno rival por 0-4 en un recital de don Andrés Iniesta que tal como Ronaldinho Gaúcho se fue ovacionado por el Santiago Bernabeú que se enorgullecía de que Andrés jugase en su cancha. No obstante, en aquella campaña empezaron los problemas, los cuestionamientos sobre la "no rotación" de Luis Enrique y el hecho de que sus fustbolistas lucían muy cansados, ya que al asturiano, le gustaba mucho mantener un 11 fijo en casi todos sus encuentros, más allá de esto, los culés lograron un nuevo doblete doméstico, primero, la Liga tras ganar al Granada en Los Cármenes y tan solo ocho días después, otra Copa del Rey tras doblegar al Sevilla en el Vicente Calderón, de cara a la última temporada de Luis Enrique con el Barcelona, el vestuario se rompió totalmente, tanto Neymar, como Jordi Alba, tuvieron conflictos con Luis Enrique y muchos aficionados prefirieron apoyar los futbolistas antes que al entrenador asturiano que tantas alegrías les trajo, Neymar se enojó mucho más tras la épica remontada ante PSG donde el brasileño fue la gran figura y todo el crédito se lo acabó llevando el astro argentino Lionel Messi, los problemas se agudizaron con la prensa y la hinchada ante el éxito del Real Madrid que cada vez se acercaba más a la liga y estaba rumbo a la obtención de otra Liga de Campeones, mientras que los culés, caían estrepitosamente goleados por la Juventus de Turín en la ida de los cuartos de final, siendo nuevamente humillados como visitantes, entonces Luis Enrique anuncia su salida del conjunto culé y todo indicaba que Unzúe sería el entrenador culé, noticia que no dejaba muy contento a los futbolistas del conjunto blaugrana entre ellos a Neymar y a su padre, que eran apoyados por el resto de las estrellas del club, como Lionel Messi y Luis Suárez, entonces todo cambió radicalmente y Unzúe fue borrado de los planes y ahí apareció el nombre de Ernesto Valverde, finalmente Luis Enrique logró la Copa del Rey en su último partido como entrenador del FC Barcelona, en aquella campaña, también acabó saliendo el polémico Neymar, con rumbo al París Saint-Germain, tremendo lo del técnico español.
---
The following season, the culé offensive continued to function properly and they delivered a jewel of a match against Real Madrid at the Santiago Bernabeú where they thrashed their eternal rival 0-4 in a recital by Don Andrés Iniesta who, just like Ronaldinho Gaúcho, left applauded by the Santiago Bernabeú who was proud that Andrés played on his field. However, in that campaign the problems began, the questions about Luis Enrique's "non-rotation" and the fact that his footballers looked very tired, since the Asturian really liked to keep a fixed 11 in almost all his matches, beyond this, the culés achieved a new domestic double, first, the League after beating Granada in Los Cármenes and just eight days later, another Copa del Rey after beating Sevilla at the Vicente Calderón, ahead of the last season of Luis Enrique with Barcelona, ​​the locker room broke down completely, both Neymar and Jordi Alba had conflicts with Luis Enrique and many fans preferred to support the players rather than the Asturian coach who brought them so much joy, Neymar got much angrier after the epic comeback against PSG where the Brazilian was the great figure and all the credit ended up being taken by the Argentine star Lionel Messi, The problems worsened with the press and the fans due to the success of Real Madrid, which was getting closer to the league and was on the way to obtaining another Champions League, while the Catalans fell resoundingly thrashed by Juventus of Turin in the first leg of the quarterfinals, being humiliated again as visitors, then Luis Enrique announces his departure from the culé team and everything indicated that Unzúe would be the culé coach, news that did not leave the players of the Blaugrana team very happy, including Neymar and his father, who were supported by the rest of the club's stars, such as Lionel Messi and Luis Suárez, then everything changed radically and Unzúe was erased from the plans and Ernesto Valverde's name appeared there, finally Luis Enrique won the Copa del Rey in his last game as coach of FC Barcelona, ​​in that campaign, also ended up leaving the controversial Neymar, heading to Paris Saint-Germain, tremendous about the Spanish coach.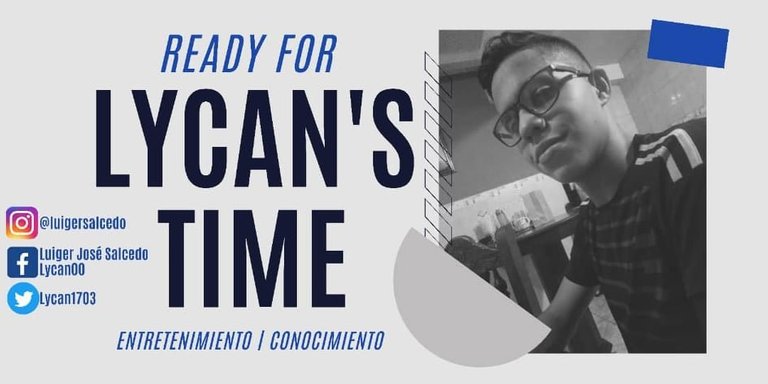 ---
---