John Obi Mikel : A Nigerian Not So Famous Defensive Midfielder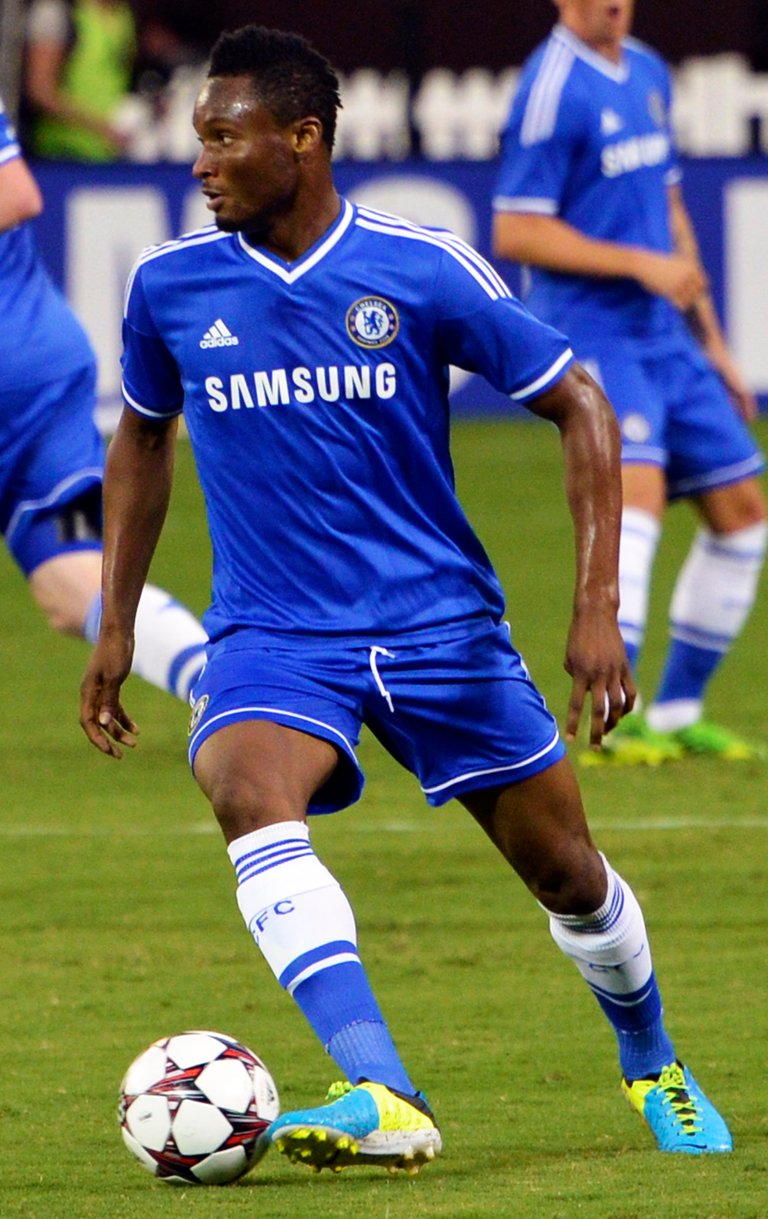 Wikimedia Commons
Mikel John Obi. Chelsea's cult Hero. Chelsea has had a long range of defensive midfielders. And there are some successful ones. Especially when you look at the past twenty or so years, you'll see Claude Makelele, Mikel John Obi, Ramires, N'golo Kante. Least famous of the lot was Mikel John Obi. The rest, Makelele was famous for obvious reasons. The Makelele role. That sentence is enough to accumulate his greatness. Ramires had his fair share of fame as he scored clutch goals. Most meaningful of which was the one against Barcelona. Which sparked life into an almost dead Chelsea team. And N'golo Kante. 70 percent of the world is covered by water and rest is covered by Kante. Everyone has heard this. Literally the most modest man in the footballing world which is active right now. But John Obi? What's his finest moment? Remember anything? Well, there is one but the defensive midfielder role is so underrated that these people go unnoticed about 80% of the time. John Obi Mikel was a Mourinho signing. A player who played in the most Mourinho-esque style. Peak Chelsea and Jose Mourinho was something like this. Chelsea scores a goal, opposition sees John Obi warming up, the game was over. Putting the game under one lock and key and sleep. That's how effective Mikel John was.
So, I was talking about Mikel John's finest moment. It was the champions league final of 2012. Many remember this final is the most David versus Goliath encounter ever in many years. They remember how Chelsea held on till 82 minutes to concede from Thomas Muller, how Drogba lost all hope and started crying. Mata consoling him and moments later delivering a ball to him from a corner which Drogba heads home. Many remember Petr Cech's Chinese Great Wall-esque performance while saving three penalties. But little do they remember, how Chelsea held on to the German Blitzkrieg for 82 minutes. With an injured Gary Cahill and inexperienced David Luiz? Who was guarding them? Mikel John Obi. Tackles after tackles and interceptions kept his team the game. It's easy not to remember it because it wasn't about glorious goals or assists. But this is how defensive midfielders actually play. They do the dirty work in the line between the midfield and the defense, and make others look good.
John Obi Mikel signed for Chelsea in 2006. A frantic transfer. Where Chelsea paid Manchester United 12 million and his parent club 4 million to secure him. Why Manchester United? Because a deal was agreed between Manchester United and John Obi Mikel's parent club but they didn't let him go because they are also in talks in Chelsea. The man has since served the west Londoners for 12 years like an unsung hero. The man came from nothing from Nigeria, but left with all the heartfelt emotions of Chelsea fans worldwide.
---
---