"La Jaya" - The Mesmerizing Talent Fallen Under A Mightier Shadow
In the final match of the Super Cup against Milan, the player known as 'La Jaya' was suffering from a bit of depression after missing the penalty. He then went on a vacation, one day he watching "Gladiator" on TV while on vacation and decides to celebrate the next goal by imitating a gladiator. As such, since then, the "mask" celebration has become one of his trademarks, an iconic symbol related only to him.
Still can't tell who's La Jaya yet? In English, La Jaya means "a gem", Paulo Dybala is the one who is referred as "La Jaya".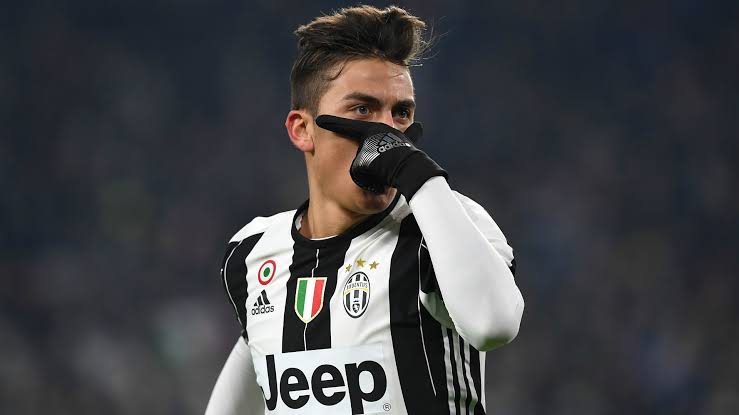 Source
The same old guy from Turin with a simple short haircut, skilled in dribbling technique with extraordinary creativity. Dybala has scored 107 goals in 265 appearances in the colors of Turin's old lady, along with 48 assists. Despite making his debut at the age of 21, he has not yet been able to become a regular in the national team. Yes he could have had more success, but then there are the injury problems. Like a curse in his football career. Again, having Lionel Messi with the same playing style in his position in the national team, there is no question of who the coach will choose to play in playing 11. Yet, there's still time for him to become someone way more dependable than the man he is today. As so, his importance for both club and country is immense. His fate was inked with the competition of Messi, but Messi isn't forever. He'll retire someday. Then it will be Dybala's turn to take the burden of successing him. Which in itself is a pair of shoes that can never be filled, but should be there to fill it as much as possible.
According to playing style and position botg Dybala and Messi are similar. This as much as is a gift for Dybala is also a curse. Playing second fiddle for almost half of your international career isn't something enjoyable. But he is always making good use of this gift in the club level. He is the focal point of Massimiliano Allegri's setup. There had been a couple of downing years under Maurizio Sarri and Andrea Pirlo. But before and after that, when it was Massimiliano Allegri, he was the star of the show. He still is today. Usually playing in the right wing, Dybala likes to cut inside and makes first party attempts on goals. As in, making decisive passes into teammates and often scoring goals from ridiculous angles. His dribbling ability makes it very hard to take the ball from him. This makes him a great asset for Juventus. Dybala has at times been the decisive factor in many of Juventus's wins. Including some famous one. One such was when he scored two goals against Barcelona to knock them out from the champions league.
Dybala is a surreal talent. Every generation gives us these eye pleasing people. But fate also comes at them hard. It's very unfair but come on, when was the last time life was fair? Born in Cordoba, Argentina, in 1993, Golden Boy Paula Dybala hopes to prove his talent and make his career ever more successful.
---
---