Leicester City's Transfer Policy : The Policy That Levelled Them Up
Leicester City. Of course everyone heard about the club. Especially since the famous 2015/16 season. Where they surprised the whole world by winning tje premier league, being a measley championship level club. All thanks to a group of hardworking individuals and a mastermind of a coach, Claudio Ranieri. But winning the premier league is one thing and levelling up your club based on that whole achievement is a rathe more hard of a thing. As we've seen over the years that whenever a very talented team emerges, big clubs come in with a boatload of cash and buy those rising stars off them. Leicester hasn't entirely suffered that fate, but they were somewhat at the same road. From there after a couple of hiccups, Leicester finally did levelled up themselves. Now they are a top tier premier league team, challenging for titles. But how did they did it? Let's have a look.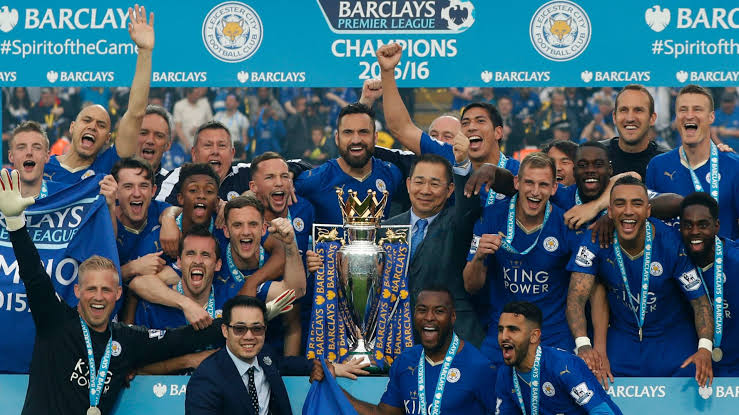 Source
Leicester City's transfer plans changed radically after the 2016 transfer window. Despite losing a key member of the title winning team, N'golo Kante, recent Premier League winners have spent a hefty sum in efforts to improve their position in the Champions League and Premier League. Especially behind Ahmed Musa and Islam Slimani. After the signings failed, the club authorities decided from that season to sell one of the club's star players in every summer window for financial benefits. They made 250 million euros by selling Kante, Drinkwater, Ben Chillwell, Riyad Mahrez and Harry Maguire, who were bought in the previous windows for a total of only 25 million euros.
Despite selling star players, Leicester City have found their replacement according to their own philosophy. Instead of looking for expensive and quick solutions, they opted for young players, who weren't in the limelight. A great scouting team under Chief of Recruitment Lee Congreton. Before that Congreton was Chelsea's chief scout. He began looking for young players at low prices and replacing the star players with them. Finding talented players from academies, especially England, France and Belgium, is the main task of their scout team. The difference between the transfer fee and the market value of the new signings at the time of purchase is a stark difference.
After Ben Chilwell's departure Leicester have signed Ben Castagne from Atalanta for 20 million euros and he has adapted well to his position as Chilwell's replacement. at center back. Harry Maguire's successor was a necessity. In comes Wesley Fofana. For 35 million euros. Who has been performing eye catchingly apart from the injury he had. Kante's replacement Wilfred Ndidi, who was bought for 17.6 million euros, is now in the spotlight of many big clubs. In addition, Leicester will be able to sell Tillemans, the most expensive signing in club history, who initially came to replace Drinkwater in the midfield, at a good profit next summer. Although Maddison isn't a direct replacement to Mahrez, but for 25 million euros, he was one of the best attacking players in the team before the injury. In addition to that, 7 million euros were spent to sign the talented and versatile rightback James Justin, along with him Dewsbury Hall from the academy are huge prospects.
Lee Congreton though, will take over as Atalanta's general manager after signing Austrian goal machine Patson Daka for 30 million euros in the previous transfer market. His other masterclass was bringing in a talented defensive midfielder from the french league in Boubacar Soumare for just 15 million euros. Although many of Leicester City's current squad names are linked with other teams, they are still able to recreate players through this process. Which is a very good policy to maintain and sustain themselves in the top level, until they reach the very top, which I'm sure someday they will.
---
---