Michael Carrick : England's Only Known Regista
A defensive midfielder or CDM is what United fans are crying out for the most right now. It is well known that it is not possible to go too far depending on McFred Duo. In the next summer, Declan Rice will probably come to United, who is proving himself as time goes on for West Ham. If someone is now asked to name a former United player in this position, it is safe to say that 90% of people would name Roy Keane. Roy Keane is a United Legend and one of the best of all time. But in the context of modern football, that would be a very wrong decision.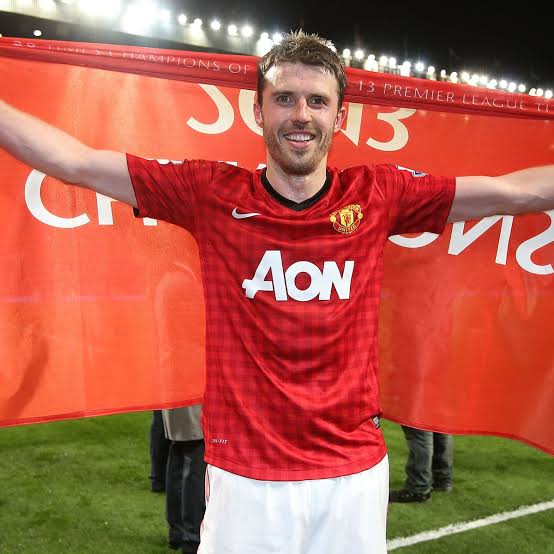 Source
All things considered, Michael Carrick will be the best former United player in this position. He has been called the best "regista" in the history of English football. A midfielder in the regista position starts the match in the defensive zone, but his main goal is to contribute to the attack by finding space for the team. One of his main responsibilities is to intercept the opponent's passes. However, even if their defensive work rate is high, their attacking work rate is low. Now comes the question, why not Keane? Why couldn't a defensive engine like him help the current United? Sir Alex gave the answer long ago.
When asked if he was Keane's replacement after Carrick's transfer to United, Sir Alex said that there's no need for a tackling midfielder today. What's more needed is the ability to read the game. So, Michael Carrick is the perfect midfielder for modern day football. That's why Carrick will be ahead of Keane. Carrick was played by Sir Alex in a 4-4-2 formation most of the time in the 2007 Champions League winning season. Carrick was at the back of the midfield here, right in front of the defense line. From there, the whole half of the opponent was in his vision, so he knew well where and when to pass. Carrick's pass success rate in his Premier League career is 87.9%, which is higher than that of United legend Paul Scholes and Liverpool's favorite Steven Gerrard.
Carrick has also played for United as a central defender in his career. He has made good use of the height of 6 feet 2 inches. He has 1.2 tackles per match in the Premier League, with a successful tackle rate of 70%. With an average of 0.35 fouls per match, his number of red cards in the league is zero.
Carrick's number of goals and assists may not be anything to go by. Total 24 goals and 40 assists. But it is foolish to evaluate Carrick with that. But even after all this, Michael Carrick's name remained hidden. He has never been seen permanently in the England national team. He has played only one competitive match in the national team. Carrick's name will be at the top of the list of the most under-appreciated players in football. Carrick never got the amount of hype he was supposed to get. So at the end of the day, Michael Carrick is an underappreciated genius.
---
---