Modern Day Barcelona : The Wrong Type Of Transfer Policy
Ever since Puyol left, it was none other than 5.9 foot tall Mascherano, who converted to CB from a DM, was the CB who performed. People don't remember the last time when a top class, a hot product centerback of the market was bought by Barcelona. Vermaelen, Samuel Umtiti, Jeremy Matthew, Yerry Mina, Clement Lenglet, Eric Garcia were not the only defenders to change a team's defense. While fit, Vermaelen played well in some matches, and Umtiti was top class for the first two seasons - ever since then, No one else did anything worth mentioning. In the 9 years after the transfer of Alex Song in 2012, no specialist DM has been bought! Having a good DM in the team means that the team's defense is better and the rest of the midfielders can go attacking without the worry of defending. This work is being done with a slow busquets, to get the best out of a defensive midfielder you need someone with high workrate.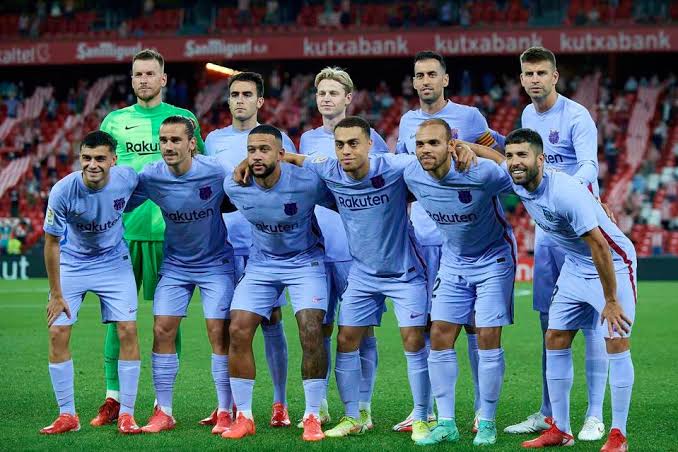 Source
Xavi was next to the Busquets when Barca was at it's peak. Then there came Rakitic, Gomez, Arthur, Vidal, Pjanic, Frenkie. Among them Frenkie and Pjanic were Proven midfielders on the European stage, but they also depended on the physical workhorse playing next to them. And among the rest, no one's passing is good, no one's work rate and speed are up to the mark. With such a midfield setup, the idea of ​​dominating the midfield in the age of pressing football is unrealistic. But when you get the physical beast like Coke next to it, Busi-Pedri / Gavi combined with him is enough to create one of the best midfield combinations in international football. How do you cover the fish with vegetables?
Hot young prospect Crinicao from Portuguese league also comes to the team, but not Ruben Dias
World Cup winner Proven Star Griezmann comes from a La Liga Rival club, unproven hyped player comes with a 120 million euro price tag, but not someone like Kounde.
Norway's Haaland is a distant dream, rumors. but leadership mentality possessed defenders like Slovakian Milan Skriniar or Danish Simon Kjaer are not rumored.
Rumors come from Man City about buying players like Torres, Sterling, Garcia, but not Rodri.
It's not like Barcelona has to buy Kounde, Dias, Scriniar, Kjaer, Rodri or they won't succeed. The point is, if all Barcelona's scouting system capable of is scout player based watching skill compilations on YouTube, then we can do it sitting at home!
In the 90 minutes a player has an average of 3 minutes with the ball at his feet, but his impact is defined by the contribution of the remaining 87 minutes - this is not from me, it is about Johan Cruyff. Apart from the football skill, off-the-ball movement, physicality, work rate are also very important issues in modern football. Barca sign players based on those 3 minute videos, ignoring the remaining 87 minutes worth of contributions.
A club that runs on the pretext of Cruyff ideology without following Cruyff ideology is literally insulting its own identity.
---
---