Paul Pogba : The Flair We Never Got to See
Paul Labile Pogba is physical, tall and quick. Pogba can do dribbling. His passing range is stellar. Also good at assisting for goals. Occasionally banging out of the world type of Stunners, so yes, he can score goals. Manchester United's Pogba is a very likable character, even after all his inconsistencies. And the reason is literally all the qualities I mentioned above. Pogba had all kinds of abilities for being a legendary Premier League midfielder. Pogba had the ability to reach the level of legacy of midfielders like Roy Keane, Steven Gerrard and Yaya Toure. But why Pogba could not go to that stage?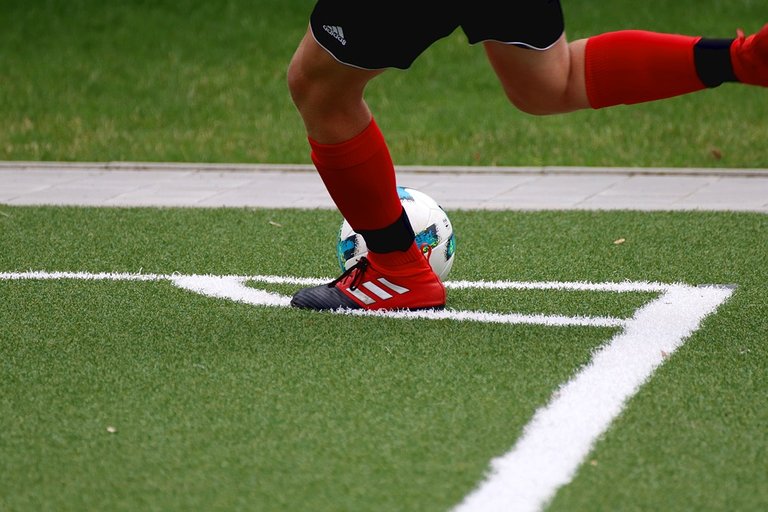 Source
In order to find the answer to this question, Pogba himself, his agent Mino Raiola and the board of Manchester United, all the three parties have to take the responsibility. Pogbar's biggest enemy in his 6 year United career was his own inconsistency. Almost always he would've played one match exceptionally well on average, then would be his own shadow in the next 2-3 matches. Moreover, the fact that Raiola would always blabber about taking Pogba to certain clubs and making him play under certain coaches every few months for the last 4 years, has unsettled Pogba quite a bit. However, the United Board will probably have to bear the brunt of the fact that Pogba has never been able to play like Pogba. For example, Pogba has never been able to play under a top-class manager this season. His United career began under Jose Mourinho. No disrespect to Mourinho, but the Mourinho who managed United could never be considered among the top 5-6 managers in the world, because that Mourinho was not Prime Mourinho, Mourinho was not able to come to United and win a big trophy. After Mourinho, came to Ole, Pogba actually played Pogba like games in many matches under Ole, but Ole also did not have the grit to win a trophy and most people do not want to rate him according to his ability unless he wins a good trophy at the end of the day. "When will Pogba be unlocked?" While this is a joke, the question remains, did Pogba really get what he wanted for a long term midfield partner at United? Why Pogba plays well in France, he can't play well in United is probably clear to many. There was always a Kante by his side in France, there was never anyone like him at United. In Pogba United's career whenever he has played his best games for United, Matic was regular in the midfield at those games. For example, the first three months of Ole, and from the lockdown to the end of the 19/20 season. In both cases, Matic was there to cover for Pogba. So he could play freely. Besides, Mourinho's Under 17/18 season went well for Pogba, th reason is the same, Matic. In fact, it is a pity that Pogba could have been consistent in the Premier League if he had been able to play alongside a CDM and could've shown his true colors.
Pogbar's name will definitely come up in many people's lists for his flair. A joy to watch. But the sad part is that he never got to play the way he wanted. This may be Pogba's last year as a Manchester United player. Now may be the time for United and Pogba to see a different paths is perfect. Better late than never. It will be good for both sides.
---
---