Portugal's Qualification For The World Cup, A Nation On Their Feet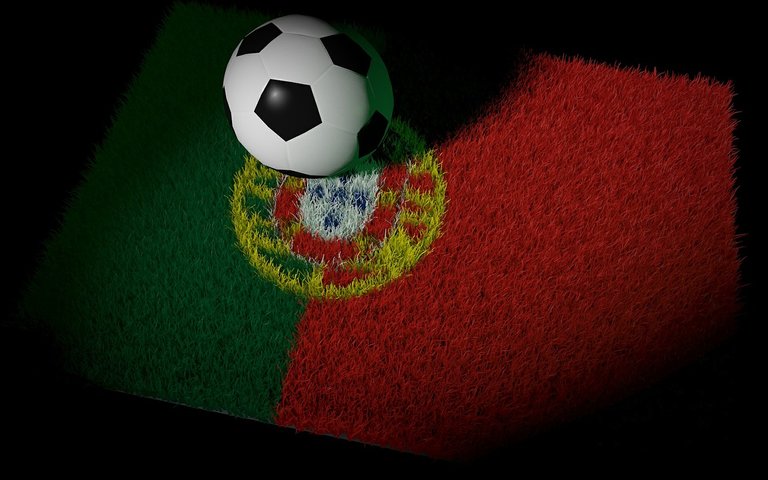 Pixabay
The present Portuguese national team is quite the talented one. On paper at least. First of all there's one of the all time greats, Cristiano Ronaldo, with him is Joao Felix, Bernardo Silva, Bruno Fernandes. In defense there's Ruben Dias, Joao Cancelo, and Pepe. Behind them are Rui Patricio and Jose Sa. A very talented squad indeed. But just like PSG, Portugal aren't being able to get the best out of these players. But we can't rant on Portugal because they didn't buy their players of course. But it's actually a sad thing to see. This team was on the brink of getting eliminated from the world cup qualifications. When they played Turkey. People were scared going into that game. What if Portugal doesn't make it? What if Ronaldo can't play his last world cup? How would the world and Portugal in particular would react if this team hadn't qualified. Well they did beat Turkey and North Macedonia later on so I guess we'll never know how everyone would reacted. But things like these are better unknown.
So Bruno Fernandes is a Manchester United superstar. He has had a very visible impact on Manchester United. But nothing similar on the international stage. Many thought Bruno was just a club player. He was a national flop. Doubts covered the people of Portugal that who might lead Portugal in the post Cristiano Ronaldo era. Bruno's relatively bad performance has it's own reasons. Bruno hasn't been given the same amount of freedom in the national team as he was given in Manchester United. Nor did he get a similar playing position as United. But people barely care. To their eyes Bruno was a flop. Portugal did win against North Macedonia. And who was their savior? Cristiano Ronaldo? No. Hard to imagine that it wasn't Cristiano who saved Portugal. It was Bruno Fernandes. The Manchester United talisman rose to the occasion and scored twice in a game that was one of the moat important games for Portugal in many years. A player who didn't fit Fernando Santos's system. Who was benched and played second fiddle to Renato Sanches. Someone who Fernando Santos couldn't use properly. But Bruno hasn't disappointed. He has performed. And this is actually not the first time. Bruno has played an important role in games for Portugal before too. But wasn't consistent. It's hard to stay consistent when you don't play much.
But anyway. Moments like these create heroes. As if Bruno was the answer. The answer to question of sustainability. The question almost every Portuguese had. Given his work rate and his knowledge of the game. Bruno Fernandes looks set to take the reigns as Cristiano Ronaldo's successor and carry Portugal on forward.
---
---