The Divine Ponytail Of Roberto Baggio
That ponytail, that 'Divine Ponytail' is something that has been planted into every football fan's mind. Guardiola was once asked why he joined the not so famous Brescia club in Italy. He said that he wanted to play with Roberto Baggio. And that he had spent his football life hearing about him and watching him play. So when he was called from Brescia, he didn't think twice. The famous Arrigo Sacchi said that he wouldn't trade Roberto Baggio even if he gets Diego Maradona in return. Can you imagine the level of Roberto Baggio? The hype that he was getting? his importance was explemplary Before the 1994 World Cup, Johan Cruyff said about Roberto Baggio that it is only Baggio who can save the sinking ship of Italy.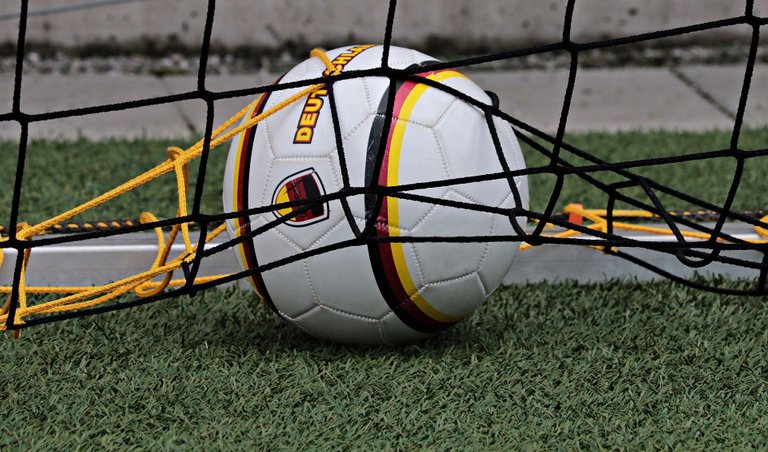 Source
But what a cruel irony of fate, Roberto Baggio's dream and his fellow millions of Italians dream were shattered by Baggio's penalty. While the entire team was busy in practice before the '94 World Cup final, Baggio spent the rest of the day practicing on penalties. But that day God wrote Baggio's football career a little differently. And the consequence is to miss the penalty that day. After practicing all day long. Roberto's penalty conversion rate is enviable, at 85%. He has taken 127 penalties in his career with 108 goals scored from those spot kicks and 19 misses. Roberto Baggio is the second highest penalty scorer in Serie A after Francesco Totti.
But the most unfortunate thing is, Roberto Baggio has played in three World Cups, and in all of those three world cups, Baggio's Italy wes eliminated in a penalty shootout. One was against Maradona's Argentina in 1990 and the other was against Zidane's France in 1998. And against Brazil in the 1994 World Cup final. Baggio's penalty kicks might've found the net in 1990 and 1998, but it couldn't in 1994. And that was a world cup final. Due to this catastrophe Roberto Baggio is often left out of the legend conversation these days. But when you hear Arrigo Sacchi say that he will not change the Roberto Baggio for Diego Maradona either - then you will understand that Roberto Baggio is not a normal person.
After Totti won the World Cup, a journalist once compared him to Roberto Baggio, Totti replied by saying, Yeah I won and he didn't win, that's what you mean? And then said that Baggio played with only one foot. Roberto Baggio is the whimsical king of football. Unlike ordinary Italian legends, seriousness was never his forte. He went to the field, presenting football in the style of Picasso and Da Vinci. It was like someone is painting a pretty picture on the green canvas of 120 yards. Roberto Baggio is called Fantasista, Trequartista, Mezzapunta, or Rifinitore. These four were known as different roles in football which are already on their way to oblivion. But these names are just adjectives, Baggio can't be properly painted by these colors.
My favorite quote about Baggio seems to be that of the Argentine and Madrid legend Valdano. Where he said that a when other players run, he stands still. When other players do the predictable, he creates. When other players are stressed, he keeps his cool.
The last 18th was Roberto Baggio's birthday. Happy Birthday Roberto Baggio, The Divine Ponytail. The Perfect Number Ten of Football!
---
---