The Race For The Ballon D'Or : Who Can Win This Time? If It's Worth The Shot?
The french football's Ballon D'Or is right around the corner now. With the top 30 names already revealed. Well we don't need to go ahead and mention all the 30 names again, as you all already know it by now. But what I'm going to do today is shed some light into this year's ceremony and measure the best possible winners. It's a shame that the 2020 ceremony got cancelled due to the coronavirus pandemic. Which if taken place would be easily won by the Polish sharp shooter Robert Lewandowski. The Bayern Munich star had a monstrous season in 2019/20. Which made him top favorite for the award. But who knew, that destiny would rob him from such an award?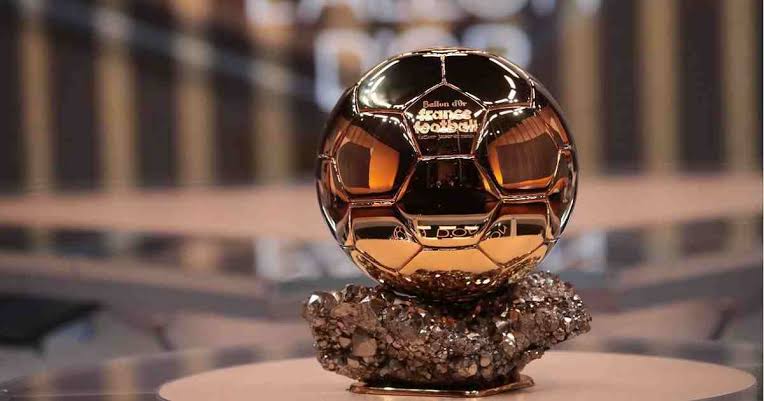 Source
The calendar turned. 2021. New year, same old Lewandowski. Scoring goals for fun is what his job is. This season too he has scored a total of more than 50 goals for club and country. If this doesn't win you, I don't know what does. But yes, football is a vast sport. A lot of quality players. So there's a lot of competition. But Robert Lewandowski is right up there. He could've easily won it back in 2020, and there's also a huge chance for him to win it this time too. A very consistent, deadly, prolific striker. Lewandowski is a top contender.
Heading to the left of his position. Left wing. That is Cristiano Ronaldo. CR7 is one of the two most usual contenders of the Ballon D'Or for more than the past 10 years. The splendid Portuguese has carried Juventus last season. Andrea Pirlo maybe a club legend. But he wasn't ready for coaching just yet. Yet Juventus burdened his shoulder with managing literally the best team in Italy. Which is hard. And yes he didn't pull of a miracle and like won the treble. Pirlo for his bad management was sacked at the end of the season. This limping club was about to lose the European spots last season. The team which was dominating the serie A for almost a decade is about to lose the European spot. They got it in the end though. But this literally summarizes the entire season of Juventus. It could've been much worse. Had not been for Cristiano. Scoring crucial goals is his specialty. And he played a huge part in Juventus somehow clinging on to the European spots for this season. This season Ronaldo has joined Manchester United and he has started brilliantly in the most fast paced and physically demanding league in the world. Scoring 4 goals in his first 3 games. Whereas on the other side in Italy, Juventus are in the 7th spot after 7 games. This shows how much influence Ronaldo had on Juventus. Besides club, Ronaldo is evergreen in country colors. Scoring a Hattrick even yesterday. And this year he has also become the highest international goal scorer in the world, surpassing Ali Daei. So this splendid season of Ronaldo leaves a plea on the table.
Cross to the other side of the pitch. Right wing now. Lionel Messi. Arguably the greatest ever. All his life Messi had one lacking. One. The Argentinian had won everything possible in a career. But one thing never got his grasp. An international trophy with his beloved Argentina. And to give his life a happy ending, it finally came. Argentina won the Copa America this year. Finally a trophy for the Albicelestes. And thanks to no small part by Lionel Messi of course. Well it's an understatement. Messi played a huge part in this triumph of Argentina. Alongside this, his performances in his last season in spain is a major reason on why he has won it six times already, and is a clear favorite for his seventh, this time around. If you look at Barcelona now, they're in shambles. This explains how much important Messi was to them, and how much reliant they were on him. Nevertheless, his tenure at PSG may slim his chances by a margin. As he is underperforming to his standards. Which is obvious given it's a whole new country, system and league, and whole new personnels. But he's still a clear favorite for giving Argentina something great after 28 years.
Little down the pitch. Midfield. Deep midfield. The Brazil born Italian, Jorginho. A regista by occupation. Who is not the most famous player especially since his move to London. Also being Maurizio Sarri's on field scapegoat. But parting him from Sarri is the best thing that happened to him. The man who was hated by Chelsea fans is now a world beater. He has flourished under Lampard and Tuchel in ball retention, knitting the play from midfield, and keeping possession. Which is very necessary in modern football. And to his compliment, his club has won the champions league and his country has won the European championships this year. And in both achievements, Jorginho was vital. Which makes him a top contender. And his coaches and many other great footballing personalities are backing him to win this time.
There are 26 other names, there are a lot of other players who deserve to be here. But it's all depended on mere voting. That too of some journalists. On top of that there are multiple incidents where the Ballon D'Or was not given to the player who the world thought was worthy. And it has lost its appeal since FIFA split with them. But still, a Ballon is a Ballon. Any player would love to have one. Let's see who gets this one.
---
---