The Romelu Lukaku Disruption
Romelu Lukaku. Literally the most talked about topic right now. Chelsea are going through a bad phase for the whole of December. Injuries, covid, dense fixtures have left them scarred. Somehow they have kept themselves together. Lukaku was signed for 97.5 million euros last summer. So he was a player Chelsea looked upon , the go to guy. He was somewhat performing untill an injury caught upto him, after recovering, he got covid, Chelsea needed their star player and scorer to rescue them. And just when they needed him the most, Lukaku popped a bomb. Lukaku gave an interview to Sky Italia stating his desire about Inter. And questioning the manager and his systems at Chelsea. This caused a rift between him and the team. This situation isn't new at all. Why? Keep reading.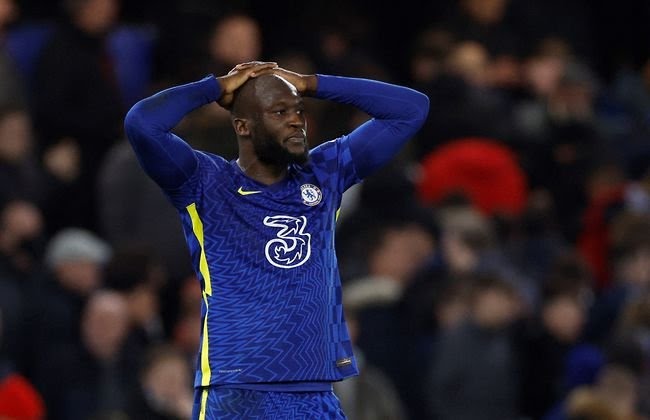 Source
One of the good things Ole Gunnar Solskjaer did during his time at United was the release of Romelu Lukaku. After selling Lukaku, United got Martial as a striker, he served well the following season (in that season Martial scored 20+ goals and assists). After moving to Italy, Lukaku's form took a certain high. And there forming a devastating partnership with Lautaro Martinez. At the time, many were saying that United had acted foolishly by letting Lukaku leave. That notion is reinforced by the extreme deterioration of Martial's form at United. United management was trolled heavily.
But during the whole situation people forgot that Lukaku went from the premier league to serie A. And one thing to keep in mind is that there is a big difference between Italian and English football. Fans will never forget how much Lukaku's infamous first touch has hurt United. The space available in the attacking third in the serie A is several time more than that of the premier league. This is what helped Lukaku to overcome his first touch problem. Because he has more space to make a touch therr whereas in the premier league the ball would already be intercepted by then. Lukaku is now on his way to finish his career after coming to attend his 'unfinished business' at Chelsea at the end of the Italian chapter. Coming to Chelsea, it seems as if he has regained the form of United. That edge of Italy is no more visible now. But the big problem is not inside the field, but outside. With a controversial interview, he has become a villain in the eyes of the Chelsea fans and the board. The result? He was out of the squad for the crucial match against Liverpool. But it's not like Chelsea suffered heavily, apart from the two conceded goals, Chelsea dominated the entire game. Not to mention Chelsea were in their best without Lukaku, and won the champions league.
Selling or simply letting go of a player who has the ability to do both the insulting work of the club by playing bad and doing trash talk in and out of a regular match can never be wrong. Whether or not sold, his place will always be at the bottom as he just sold all his dignity.
---
---