Reviewing income using the Actifit (weak 2)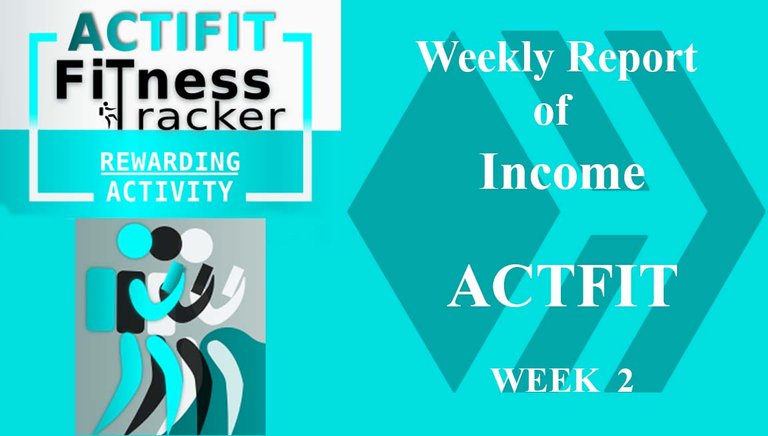 In this blog, the income from using the Arcifit app will be presented.
I also enabled all the boosts a newbie can get.
Below are the posts I published, these boosts are specific.
Before that, I will post the price of the tokens given through this program below. Sport and Afit tokens are the main tokens offered.
The first condition for receiving these tokens is that you have at least 5,000 Afit in the actifit.io Wallet.
To speed things up, I bought about 40 Hive Afit tokens, which brought me about 58,612 Afit tokens in total.
The second condition of receiving this post income is related to the activities you had. (More than 5000)
If you use some hatches, your post will be displayed in their systems like #iamalive or #aliveandthriving, or #sportstalk. If your post is accepted by that community and you get likes, you can also receive their token rewards! So I suggest, Using the hatches.

In the table below, I presented my daily income during the last week.

Also, it is clear in the table that the annual profit is a high number compared to the cost we made, of course, if we don't consider the cost of our activity. Of course, the purpose of this app is not to make money in that sense. These are just incentives to walk.
*The level of Delegated of this @actifit account is about two percent in proportion to the bonus it gives. It is a small number. As it is clear in the next pictures, these Delegated affect the rank of the person. I got about 1.5 rank with 20 HP.

In the figure below, I presented the boosts and a bonus for the day when I had the most income.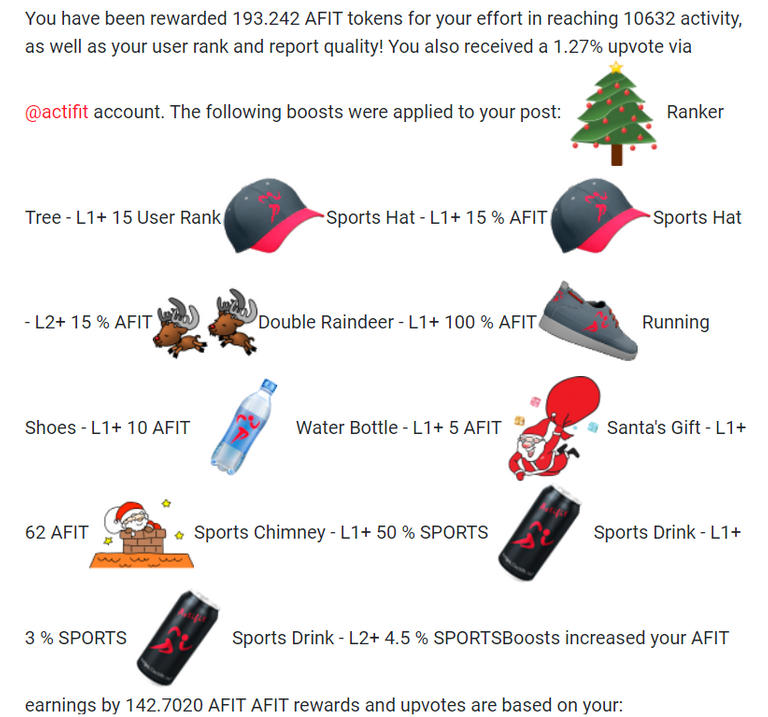 It should also be noted that the daily Afit rewards in this app increase according to the amount of fit and other items shown in the picture below.


Finally, to clarify the matter, the total income (in Hive) and the income per step in the first week are presented in the table below.
| Total Income (Hive) | Income per Step in Week 2 (Hive) |
| --- | --- |
| 0.9989 | 0.0000160 |

What will I do next week?
In order to increase the reward for boosts more clearly. Over the next week, I will not use any boost.
Thank you very much for reading my blog so far.
This is also from our first weekly report on the revenue generation of #Actifit.
I try to send weekly reports.


All of the images are owned by Actifit.
If you are not using Actifit yet. You can use my referral here.
---
---