The blue demon awakens - Fighting with legendary Harklaw


Hello my fellow Splinterlands folks!
I hope you are doing well and enjoying the game at its best the season end is near and only 17 hours has left for this current season to end and hopefully I am already fighting towards the diamond leaderboard with both of my accounts mango-juice and red-dog. But this time, it seems harder than ever to enter those top positions and grab those lucrative DEC prices as more and more new player with max collections are showing up in the as opponents and today I am losing more than winning my DEC capture rate is 80% now so I am holding my playing for a bit but at night I will jump in again into the battlefield and let will try to push to at least 4900 trophies.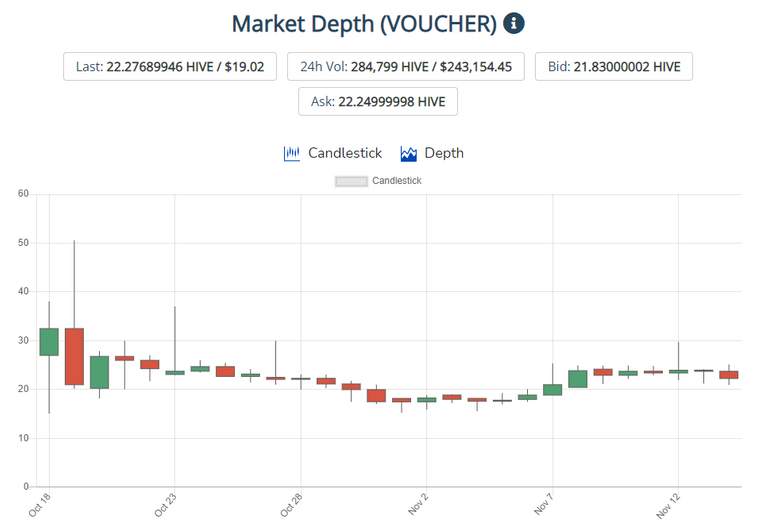 On the other hand, the chaos Legion pre-sale event will only be available for next 10 days so if you are preparing yourself for the pre sale then don't waste your time as vouchers are continuously flying high with their price and currently being sold in the high Wingin market for $19 and more. The way it is rising will make small players and investors very sad but it is what it is for me I will just wait for the normal cell to start buying CL packs or cards directly from the market.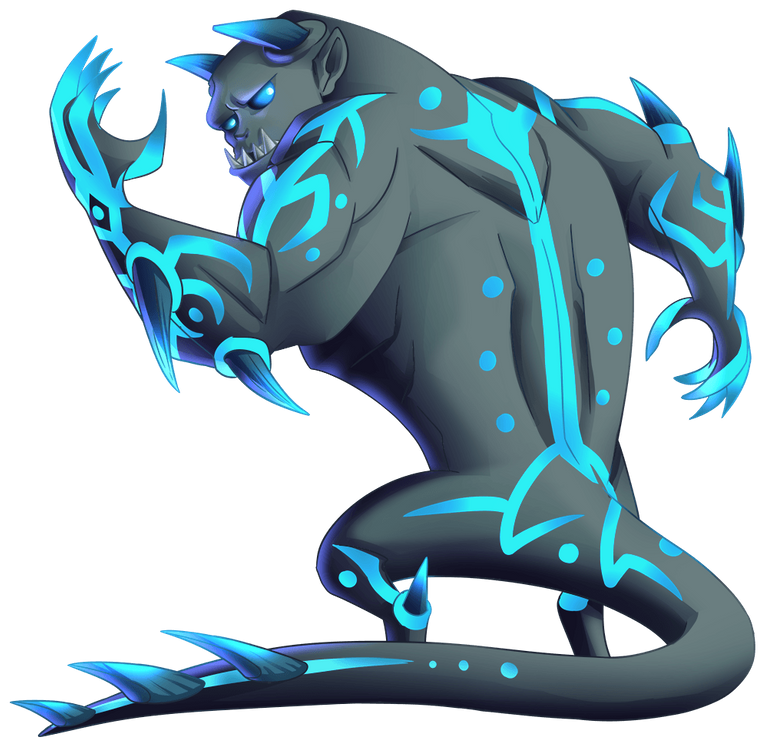 Now let us jam towards our weekly battle post and this week I have chosen a very special monster to so kiss in front all of you guys and he is her claw the newly launched legendary death monster that is currently making a lot of noise in the Battleground. Hard law is Emily monster that cost eight Mana to use and it has three Millie attack who is defensive straight at max level the main advantage of this monster is its immunity ability which will help him stay immune against negative status effects since it got launched in the reverse section lately I had my eyes upon eight and now that I am free from the result tension let me buy this monster at max level from the market and use it in the rent battles so that I can inspect first-hand how this monster can perform in real battles.
Why Harklaw is so important ?

From initial level Harklaw possesses the shield ability so it will take reduce damage from Melee and ranged attacks from its initial level which Can be beneficial as a Front defense.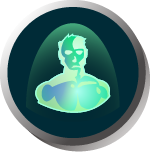 From level 2, it possesses the immunity ability dose it will be immune from all negative status effects that the enemy monsters or some owners will apply upon it those it will stay alive for long term and will protect the rear monsters
From level 3, it also gets another ability demoralize Which reduces the Melee attack of all enemy monsters the low
Market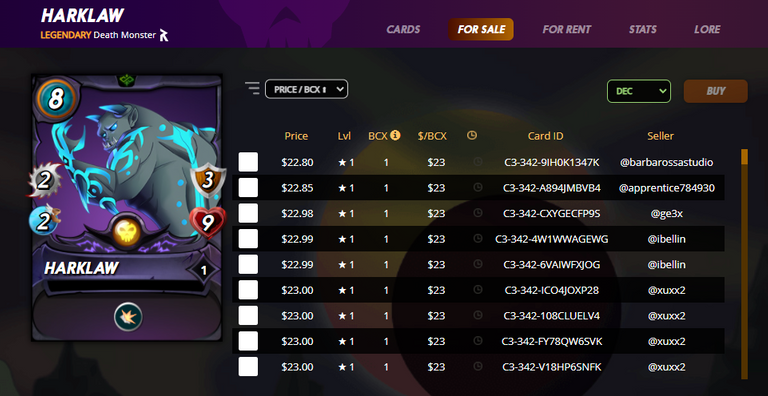 The market price of Harklaw is pretty decent nowadays. Currently, thou there are no max level available on market but single bcx cards are starting from 22.80$ and you can easily make your desired level buying from market.
Battle Line-up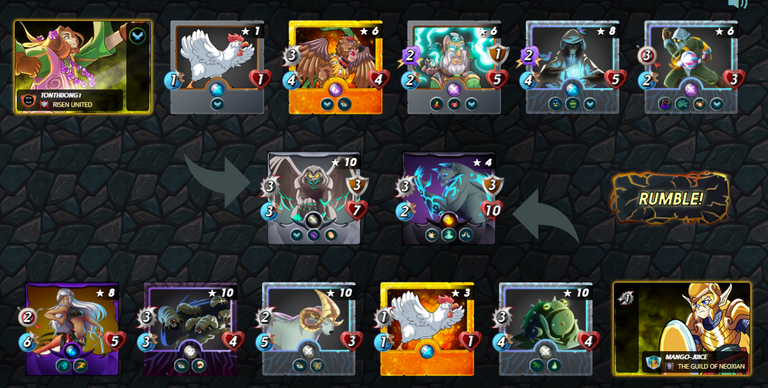 Battle Link:
Battle Line-up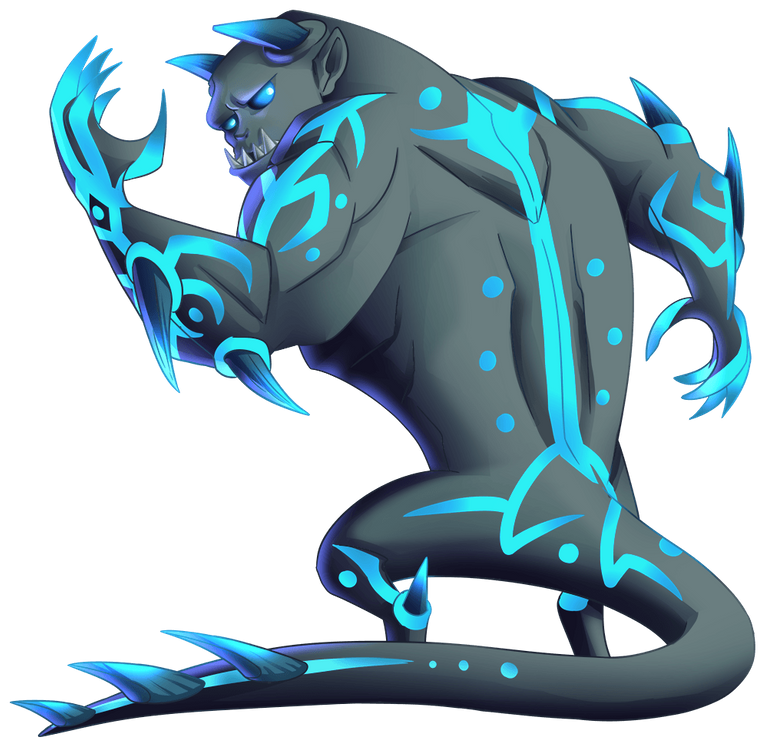 HARKLAW
I chose the harklaw at the first position because of its defensive stat. I used a level 4 here and it has 3 melee attack with 2 speed, 3 armour and 10 Health along with three abilities - shield, immunity and demoralize. It will help me weaken enemy Melee monsters and also will stay unaffected to negative status effects. Moreover, the shield will help him stay longer against melee and ranged attacks.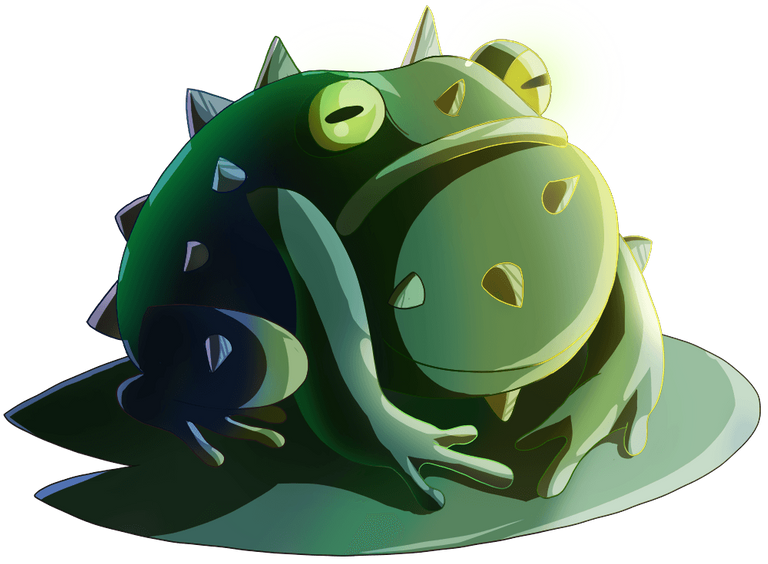 HORNY TOAD
I chose the Horny toad at second position because it holds the reach ability and cost only 3 mana. I am using a level 10 here and it has 3 Melee attack with 4 speed and 4 health along with two abilities - reach and poison. As my harklaw hopefully living and fighting for long enough, the horny toad will have all the time in the world to damage Down enemy monsters with its poisonous melee attacks.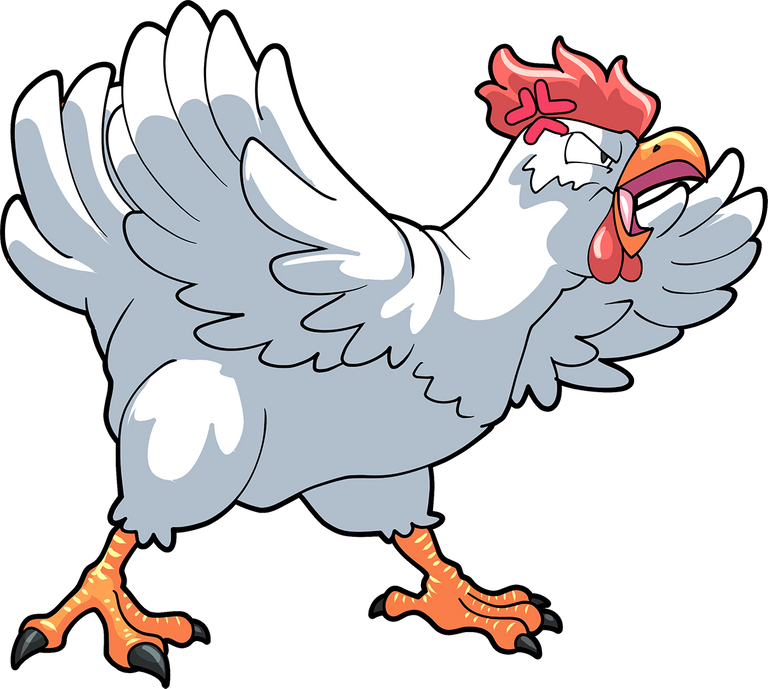 FURIOUS CHICKEN
I choose the furious chicken at third position just to soak up one enemy damage before they attack my rear monsters. I am using a level three here and it has 1 melee attack at one speed and one health with no abilities but as it costs 0 mana to use so I am as usual just filling my lineup.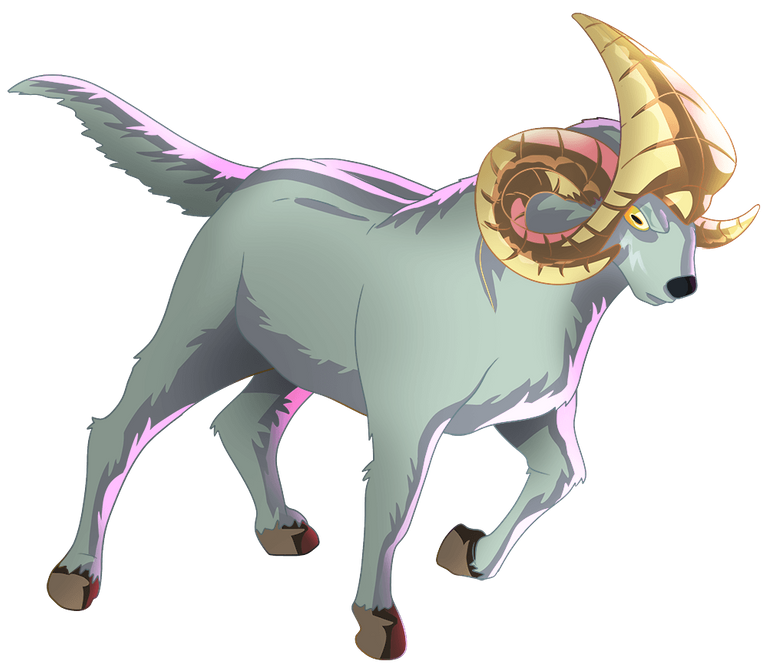 BATTERING RAM
At the 4th position I choose the battering ram. Ram is one of my favourite monster with opportunity attack and here, I will be using two monsters with opportunity attack so that they can kill down low health monsters pretty fast. I am using a level 10 battering ram here and it has 2 Melee attack with 5 speed and 3 Health along with two abilities opportunity and shatter.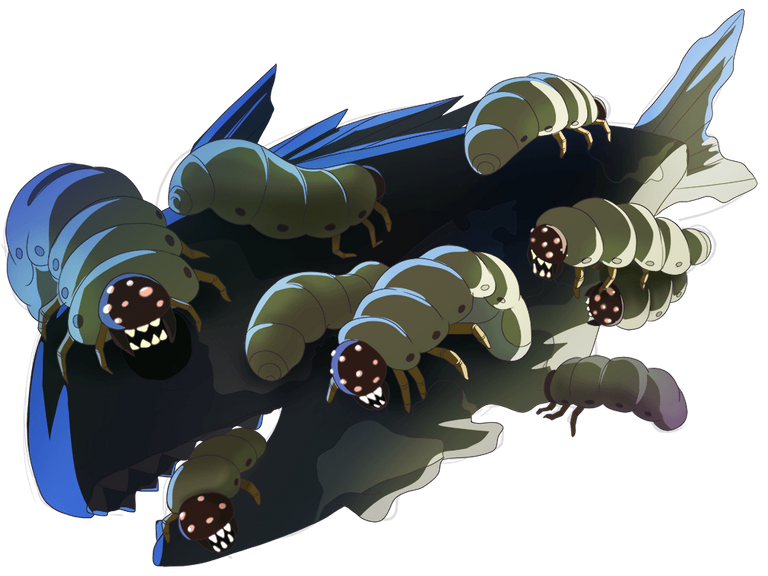 MAGGOTS
As I told above, my other opportunity monster is maggots and I choose him in the fifth position. I am using a level 10 here and it has 3 melee attack at 3 speed and 4 health along with two abilities - opportunity and scavenger. Sometimes maggots really gather so much health that they become harder to kill and on long-term matches they often score me a win with their whooping large health thanks to it's scavenger ability.
NAGA ASSASSIN
At the rear most position, I choose Naga assassin which is One of my newest Cards that I bought recently. I chose it at the back because of its backfire ability which attack back when enemy Misses its attack on this card. I am using a level 8 here and it has 2 range attack with 6 Speed and five health along with two abilities - backfire and swiftness.
Match result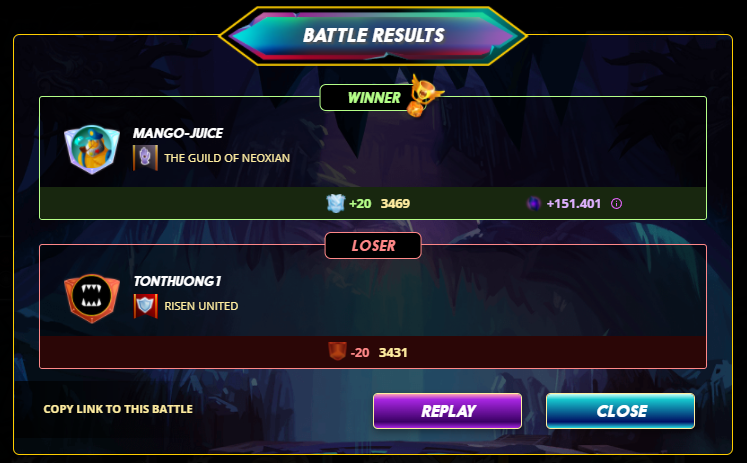 Well, it was an unpredictable 22 mana match with multiple summoners to choose from and I went With My Melee opportunity Strategy this time. I am using the Daria Dragonscale, a 4 mana dragon Summoner which gives +1 melee attack to all friendly monsters and I choose 4 Melee monsters in this match, all of then will get +1 attack and will bring my enemy cards down.
As I just bought the Harklaw recently, I am trying this card with various strategies to see how this card goes in different circumstances so let's see how it can perform in this match.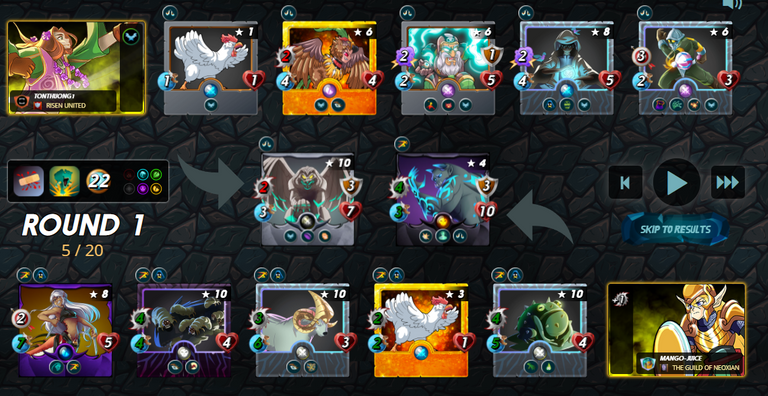 The opponent here used the Dragon summoner with flying ability and all those enemy cards will be having flying ability from it. However, as the match started My Naga assassin, having the highest speed in the match attacked first and reduced 2 armour from the the enemy. The Ram attacked afterwards and killed down the enemy chicken with its melee blow. The toad attacked next and Broke down the armour of the gargoyle Lion But then my harklaw got damage by the enemy Elven mystic. Afterwards, the enemy bird killed down my chicken. My maggots attacked next and killed down the enemy grenadier with it's single blow. Next the Harklaw attacked the lion and brought down its health to 3, the lion also attacked back and damaged my harklaw's Armor.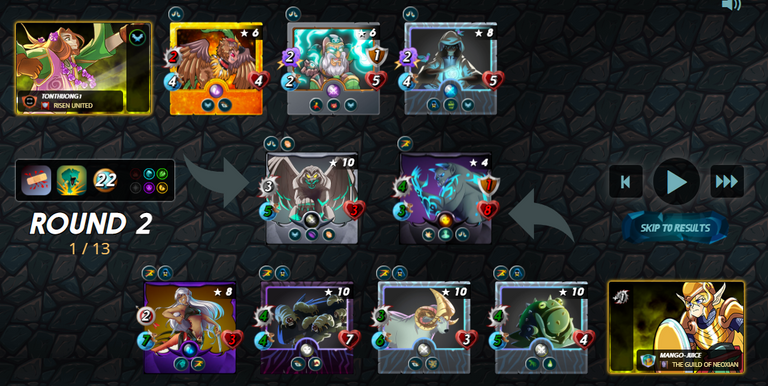 At the second round, with the help of my harlaw and other attackers, I finally killed down the enemy lion and the FIENDISH HARPY comes front in the line. Though the enemy elven and the FIENDISH HARPY attacked my harklaw, but they couldn't kill it. But the poor bird soon got down By my maggot and my Opponent had only two monsters left by the end of round two.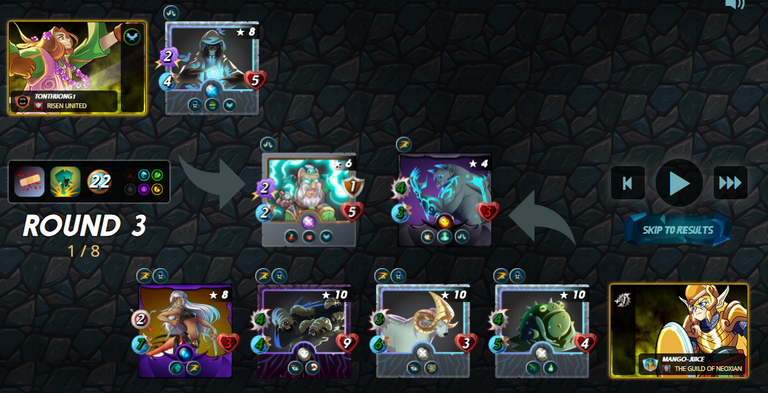 At the Beginning of the Third round, With the help of my Naga, Ram and the harklaw, I successfully took down the front line monster and the Elven mystic was the last monster left alive. But my harklaw missed its attack on the enemy Elven and the game went to round 4 but at around 4, the enemy Naga killed down the last enemy monster standing with its deadly blow and thus I won the match.
It was indeed a spectacular match and my opponent was having a great lineup which I really admire. It took time initially to kill down it's front defense which was the lion guard and the lion performed Beyond my expectation. but then as the match goes on, my opponent went weaker as behind his lion, there were cards with low health. My melee strategy worked very well here especially the opportunity + the harklaw combo also did very well and the harklaw stood strong against multiple range and Melee attacks its immune ability also helped him stay unaffected from enemy debuffs.
Wish you all good luck on all of your future SplinterLands matches.
---
Thanks for visiting my post.
Stay well and keep playing Splinterlands.
Want to start playing splinterlands? Click here
Posted Using LeoFinance Beta
---
---