My Fresh Basketball Self Portrait
Greetings, Fellow Sportsy Self Portrait Makers!
How's your weekend?
I am finally happy with a recent selfie. In fact, it was taken this morning. I might not be happy with the general physical shape I am in but the result was nevertheless fine enough to call it a day.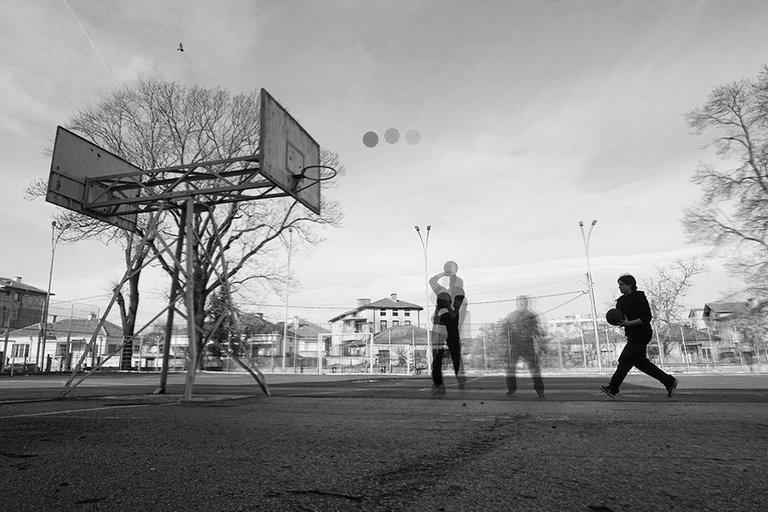 It was composed of nine stacked images, taken in three series of threes. Using a tripod, a ten-second timer trigger, and my inner clock leading me to the decisive moment around the tenth second.
In fact, I did not need many attempts in order to achieve these results. I think I only deleted one more series and used the other three which were fairly well-timed.
Let me break them down for you...
My approach, i.e. me on the right...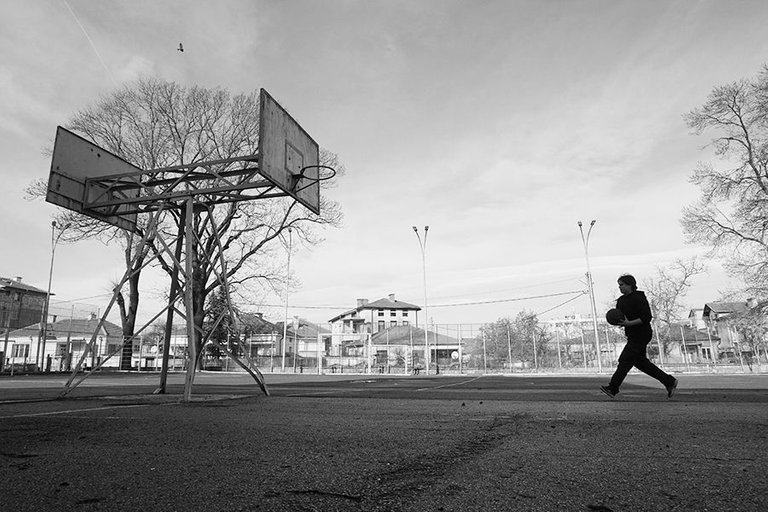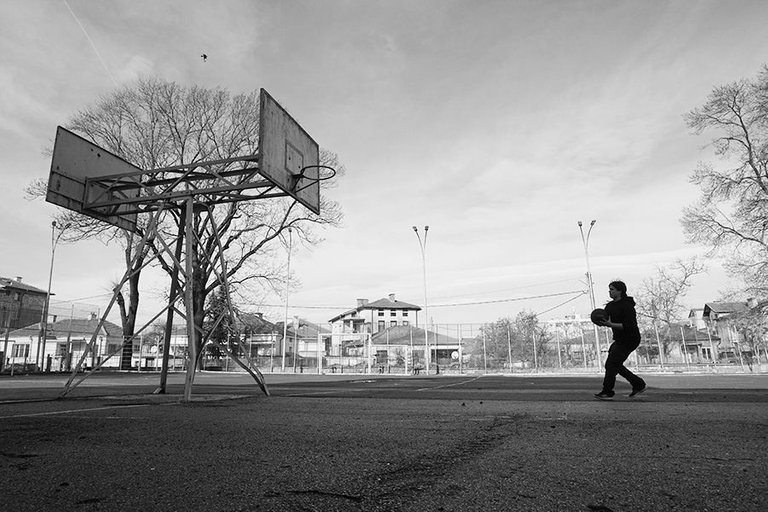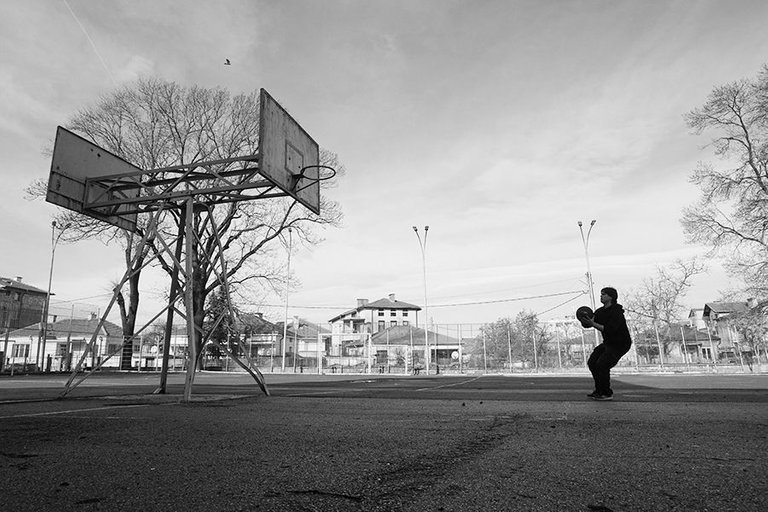 ...Collecting myself for a jump and a fade-away shot, i.e. me on the left...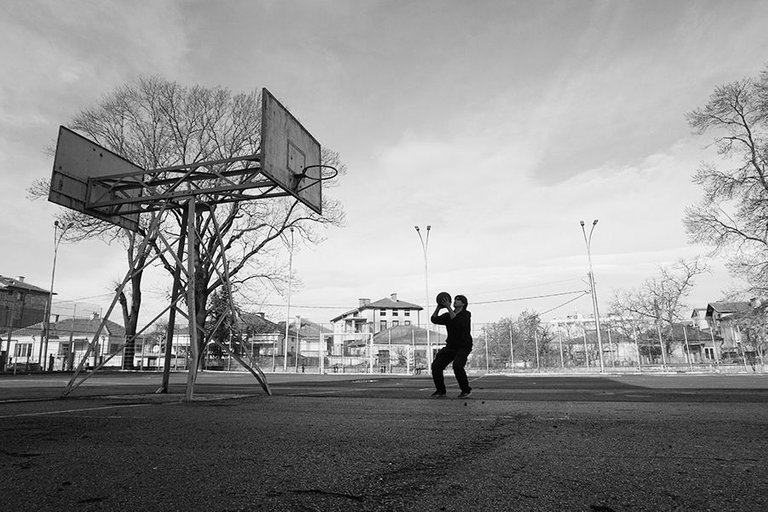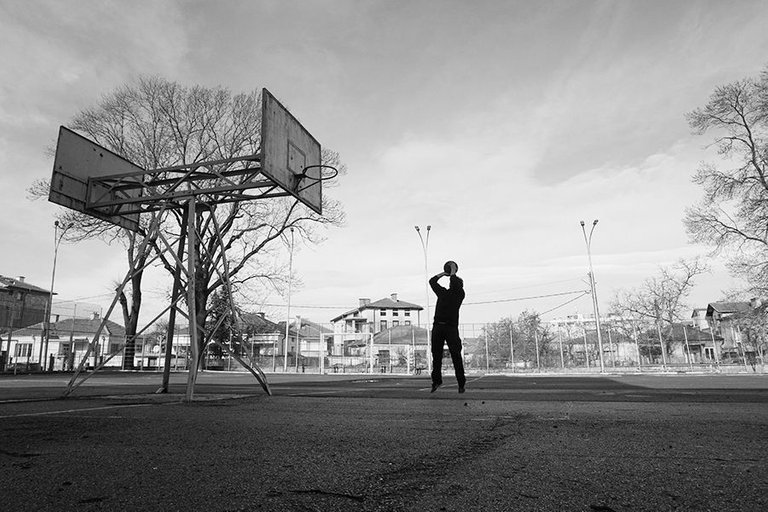 ... And landing as the ball flies towards the target after another one, i.e. me in the center and the ball in the sky...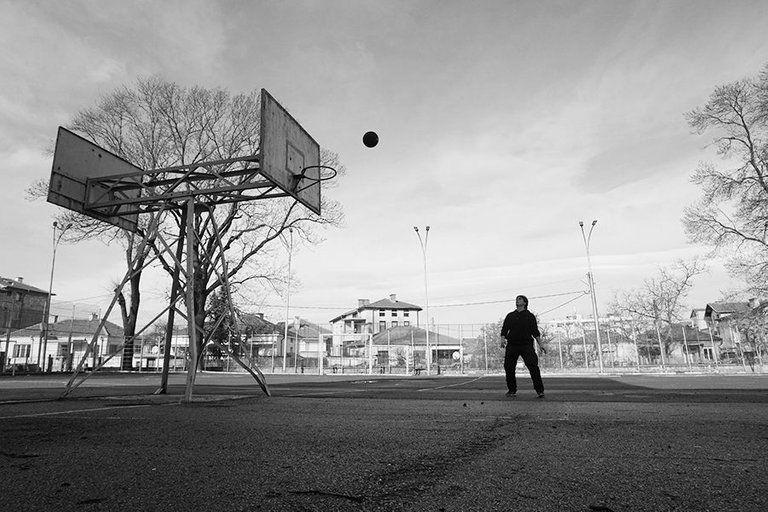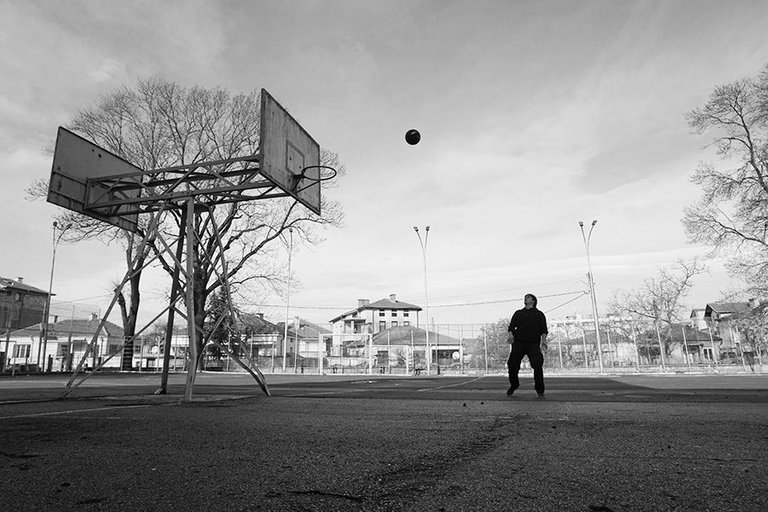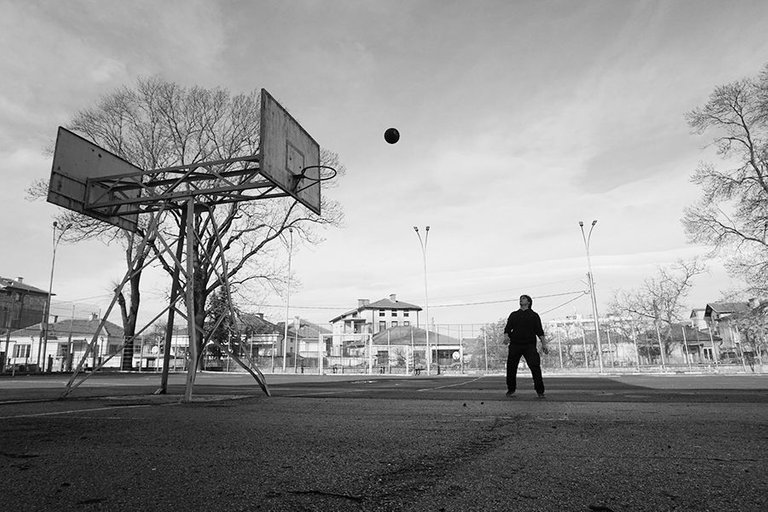 Together, they are much more than any single one of them. By my estimates, 1+1+1+1+1+1+1+1+1=999. If that's not synergy, I don't know what is ;)
For all those of you who were able to endure my narcissism to the very end, here's a bonus frame animation of it all.
Me, being a humble narcissistic still image admirer, though, I prefer the double exposure which, in this case, is actually nine-fold exposure or something like that. With parts of some of the frames out of the whole composition.
So, what do you think? Is this a score in the end or is it a miss? I'll leave this to you, you Magnificent Geometry Gurus!
Yours,
Manol
P.S.
I also took a short video. And I am thinking about uploading it at some point. This reminded me of two or three years ago, the early 2019, actually, when I participated in a football tricks challenge by @worldcapture. I think I was the only one who actually went out there and tried making videos until a couple of hours later I was finally able to keep the ball bouncing of my foot fifty times before touching the ground. It was a great challenge, it was quite fun, and it was sad that there wasn't enough user base so that others would join me.
So, I am not sure if it's the time for me to launch any basketball or other challenges yet...but I might. I certainly felt like it while I was on the playground today.
Cheers!
P.P.S.
Yes, I do use a black ball and I am in...well...a winter attire. Cause it's winter. And it's cold.
---
---