Ruta en bicicleta La Leonera. Bike route La Leonera
Hola a la comunidad de full deportes, mi nombres es Manuel Díaz y hoy les quiero compartir esta ruta en bici que realice hace poco y que me encantó
Hello to the full sports community, my names are Manuel Díaz and today I want to share with you this bike route that I recently made and that I loved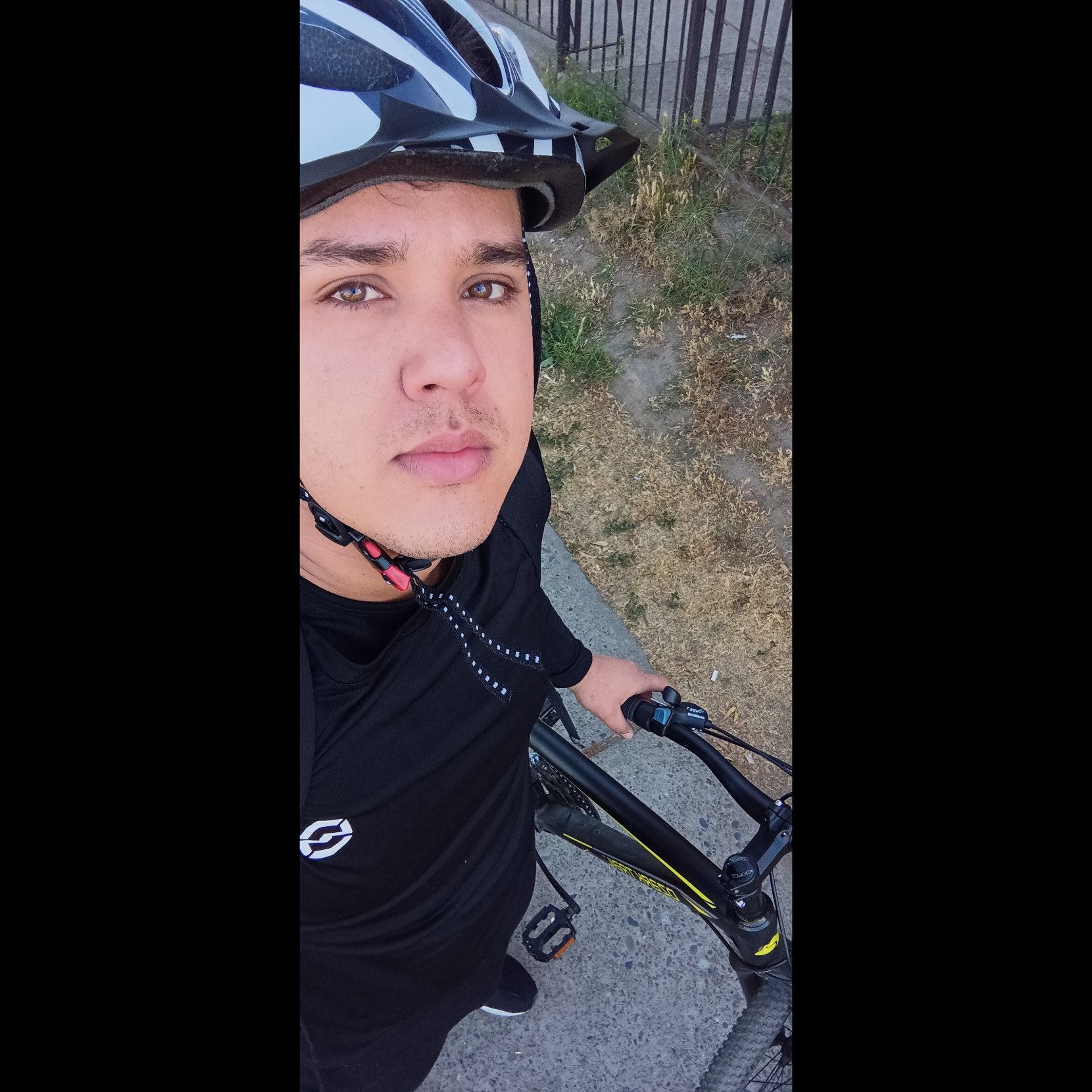 La ruta se llama La Leonera, se encuentra ubicada en la Comuna de Codegua a 26km de la Comuna de Rancagua (sitio donde vivo).
The route is called La Leonera, it is located in the Commune of Codegua, 26km from the Commune of Rancagua (where I live).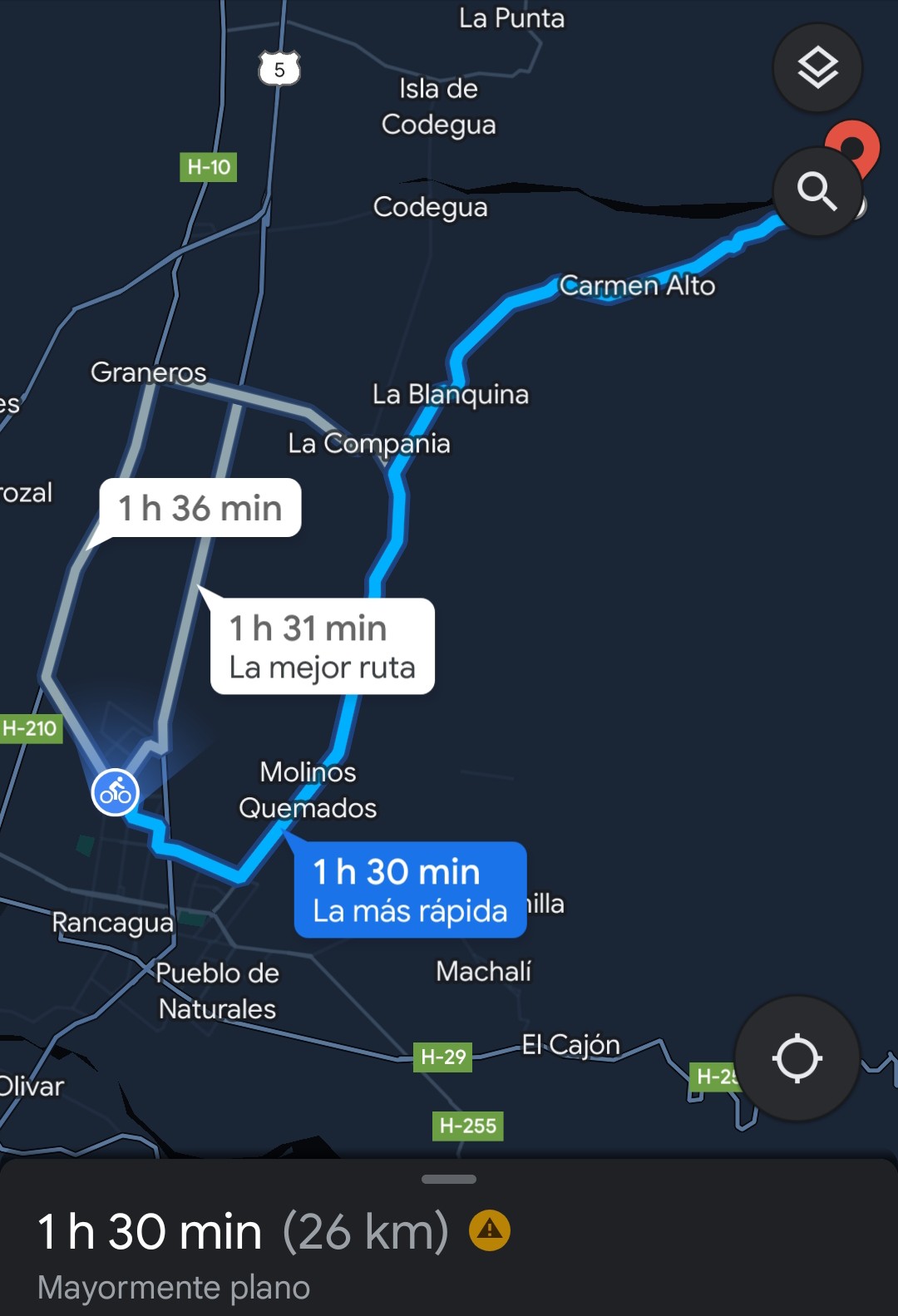 Comencé la ruta a las 9 a.m (aunque recomiendo comenzar más temprano) ya que el día estaba muy soleado y el sol es un factor a tener en consideración en este tipo de actividades, al igual que la buena hidratación y el uso constante de protector solar.
I started the route at 9 a.m. (although I recommend starting earlier) since the day was very sunny and the sun is a factor to take into account in this type of activity, as well as good hydration and the constant use of sunscreen
Algo que me gusta mucho de esta ciudad (Rancagua) es que cuenta con ciclovías en varios puntos, mi ruta comenzó por la avenida circunvalación la cual cuenta con una ciclovía en excelentes condiciones. Comencé por la Av. Circunvalación.
Something that I really like about this city (Rancagua) is that it has bike lanes at various points. My route began on the ring road, which has a bike lane in excellent condition. I started on Av. Circunvalación.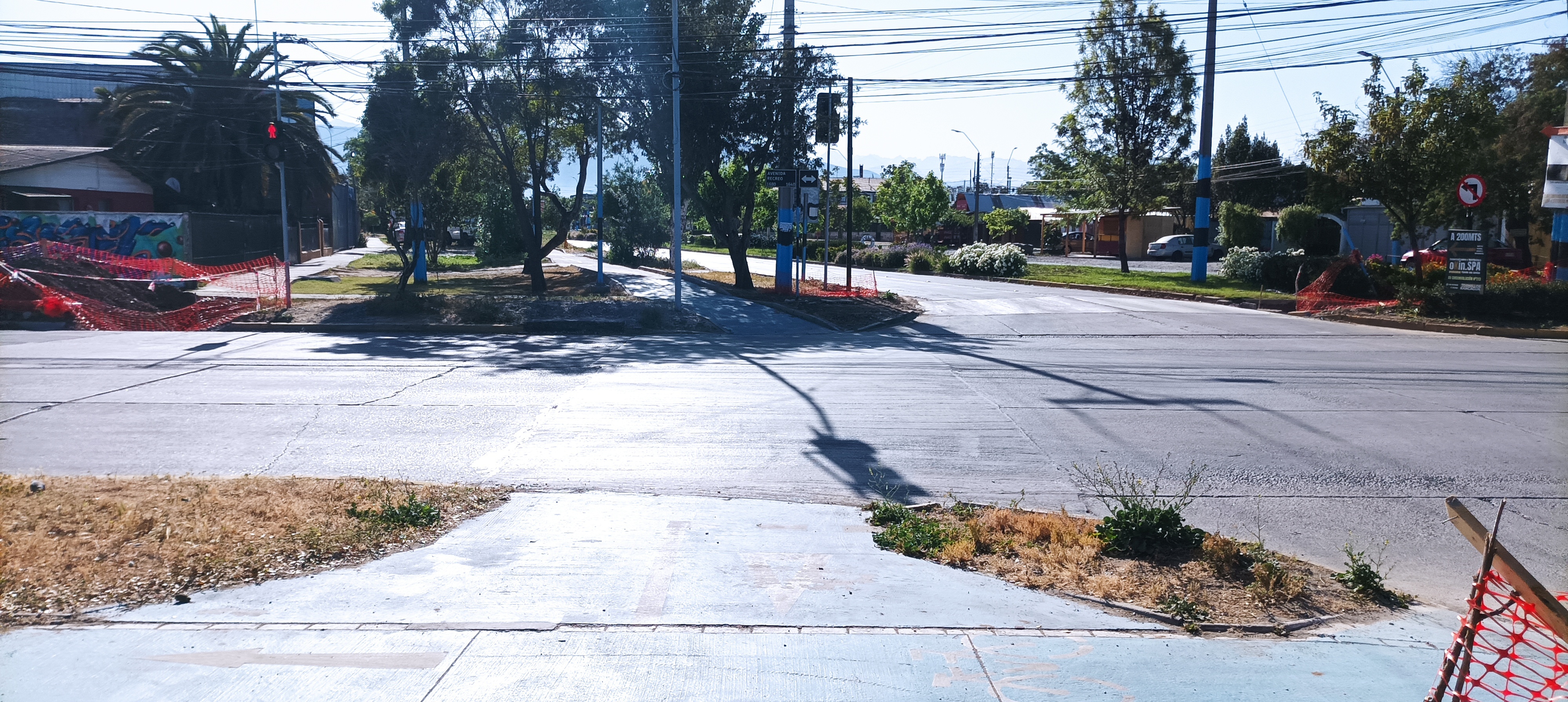 Luego continúe por la Av. Illanes la cual también cuenta con ciclovías.
Then continue along Av. Illanes which also has bike lanes.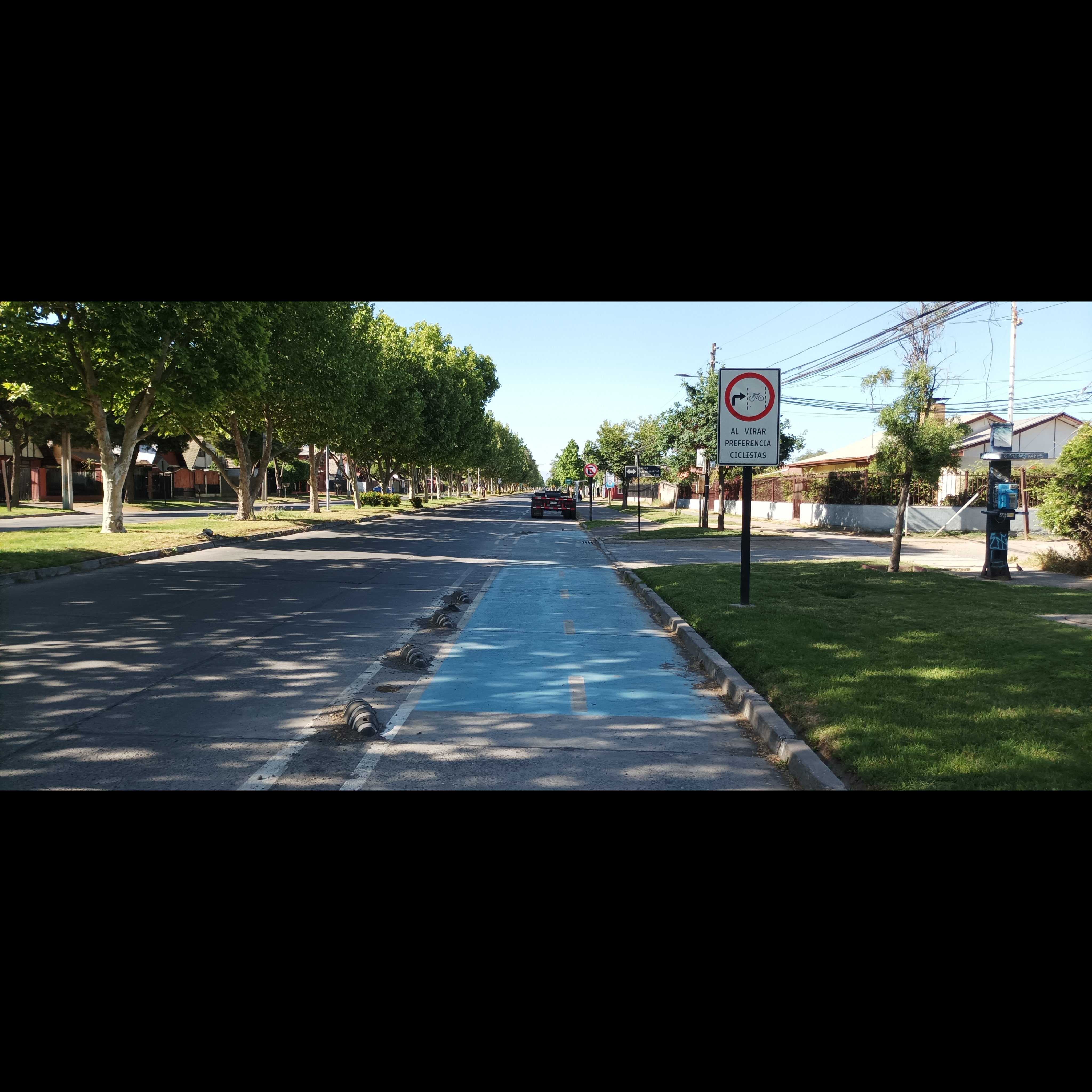 De ahí, tomé la ciclovía de la Av. República de Chile.
From there, I took the cycle path of Av. Republica de Chile.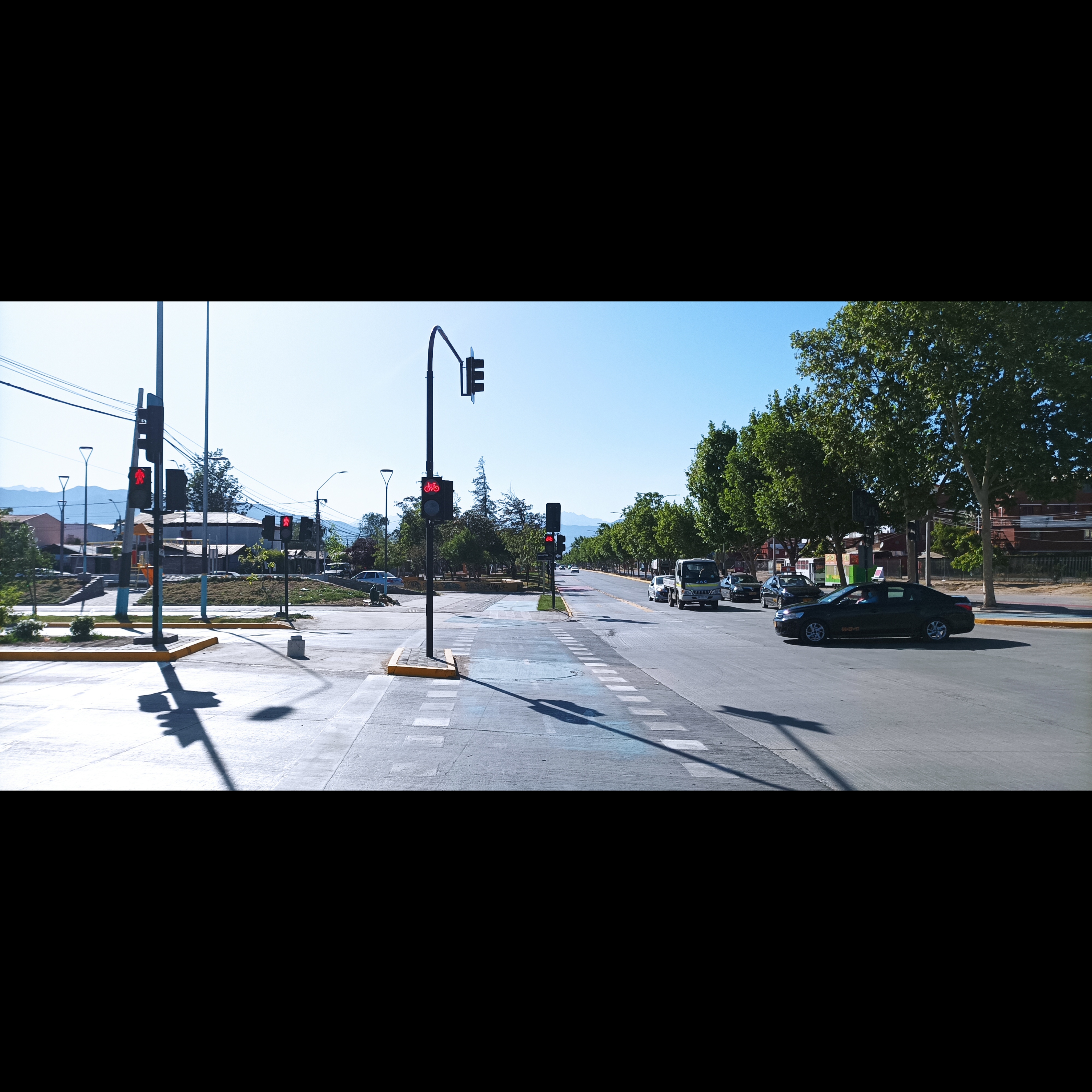 Para finalmente llegar a la Av. La Compañía, está igual cuenta con ciclovías pero solo hasta cierto punto.
To finally get to Av. La Compañía, it still has bike lanes but only up to a certain point.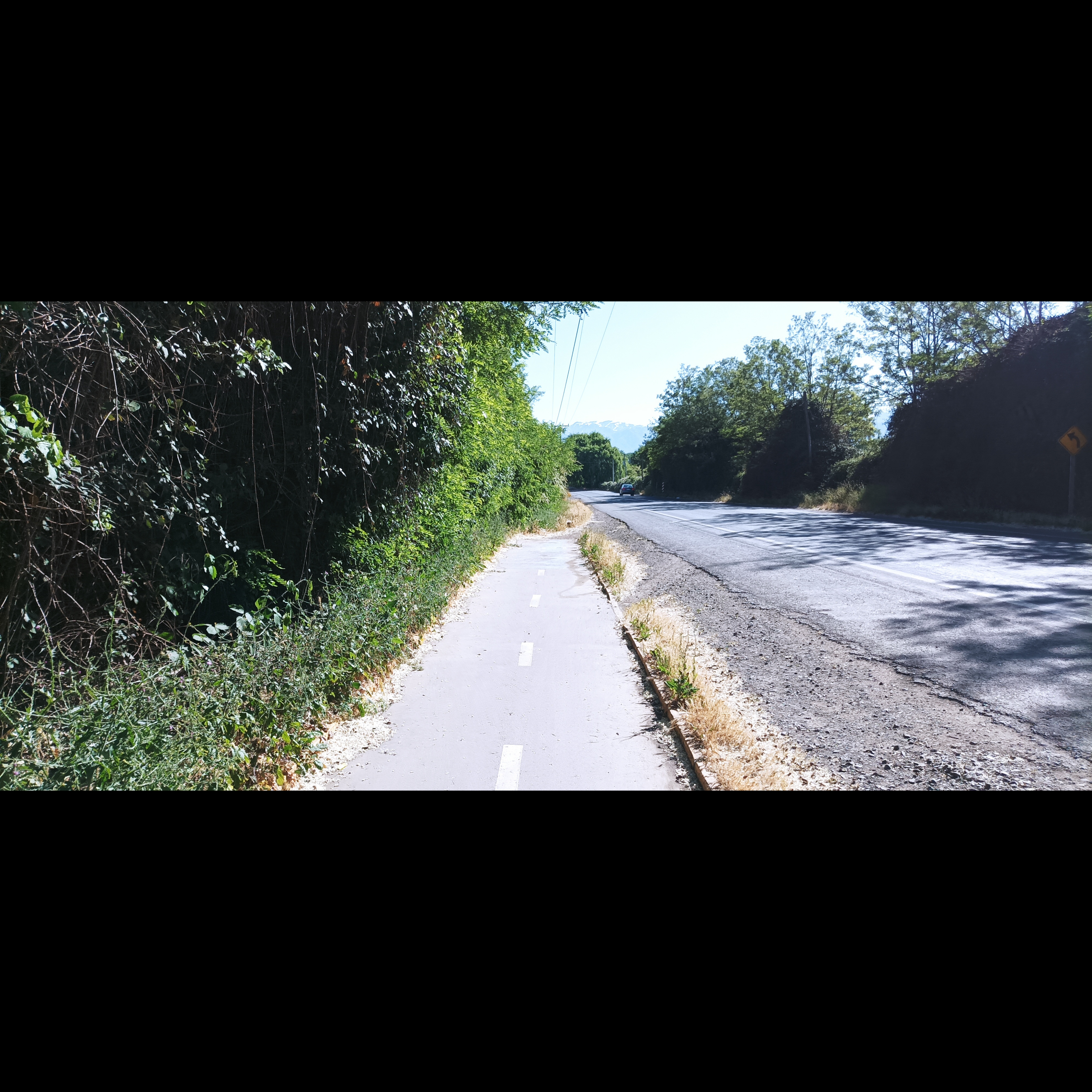 De ahí continúe por la Av. La Compañía, pero tomando ciertas preocupaciones, ya que el flujo de vehículo es constante, lo bueno de esta vía es que se encuentra en muy buen estado y que tiene una hermosa vista hacia las siembras de guindas, manzanas y uvas
From there it continues along Av. La Compañía, but taking certain concerns, since the flow of sowing vehicles is constant, the good thing about this road is that it is in very good condition and that it has a beautiful view of the cherries, apples and grapes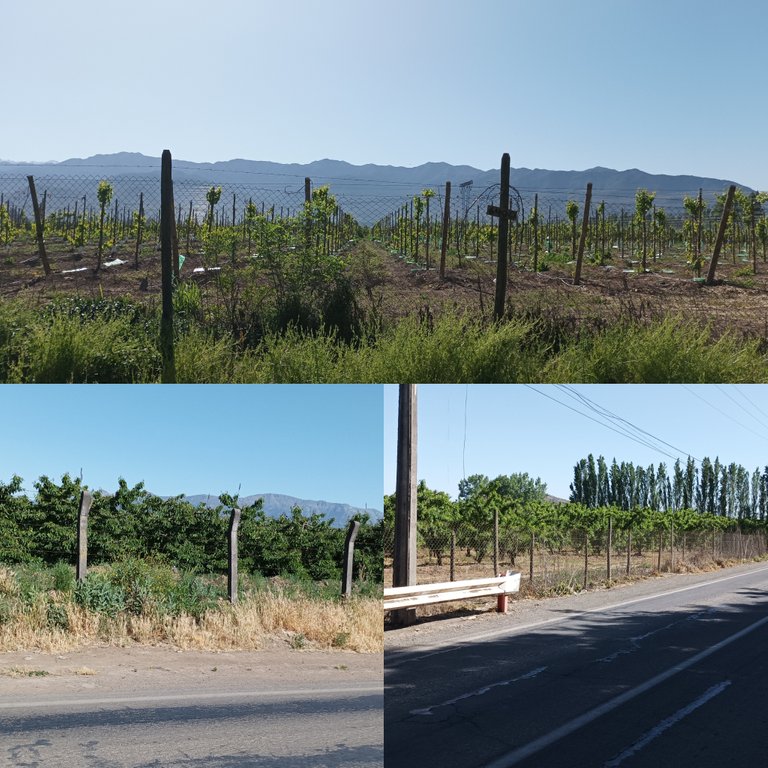 Es una ruta que se hace corta, ya que con las vistas tan hermosas que se pueden encontrar es muy fácil distraerse
It is a short route, since with the beautiful views that can be found it is very easy to get distracted
Luego hay que tomar la ruta H-189 y esa es la que nos lleva de forma directa hasta la Leonera, no cuenta con ciclovías pero es una ruta menos transitada, se encuentra en buen estado, pero hay partes en el que el camión es completamente de grava.
Then you have to take the H-189 route and that is the one that takes us directly to La Leonera, it does not have bike paths but it is a less traveled route, it is in good condition, but there are parts where the truck is completely of gravel.
Ahí me encontré con el monumento al cristo redentor de la blanquina.
There I found the monument to Christ the Redeemer of La Blanquina.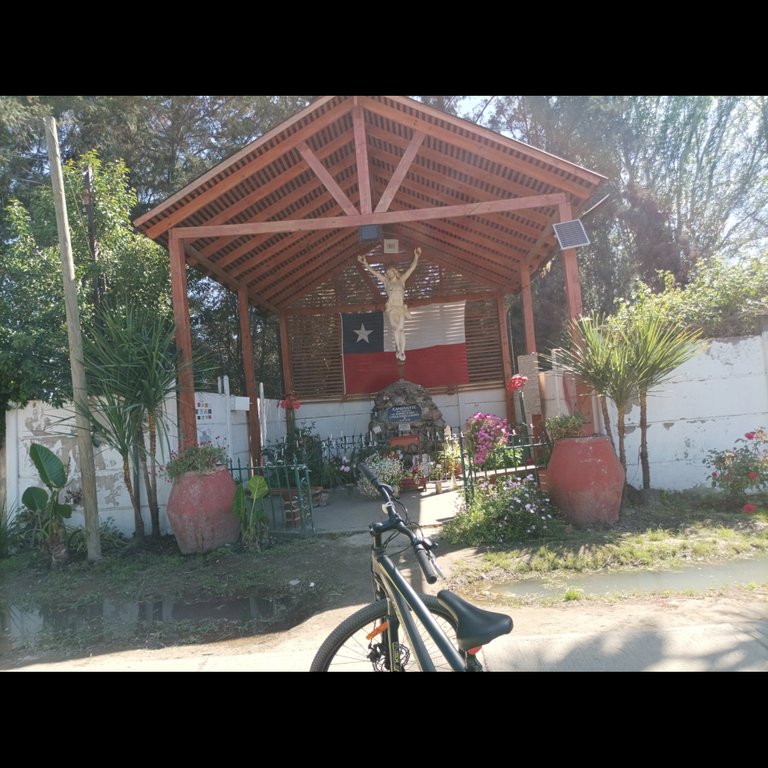 Estaba fascinado con las vistas que me encontraba y me detenía con frecuencia para apreciar cada detalle de esta ruta.
I was fascinated by the sights I encountered and stopped frequently to take in every detail of this route.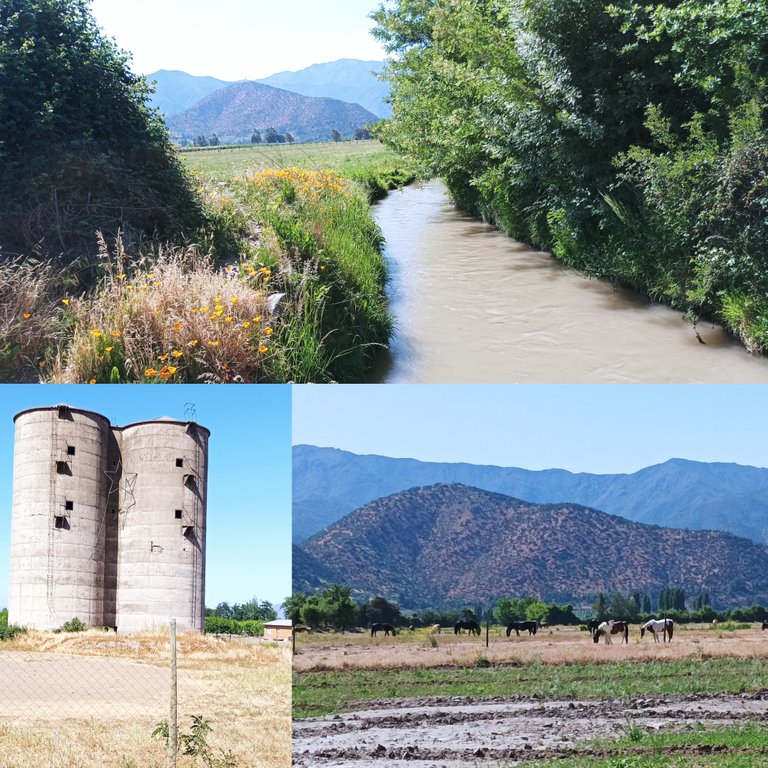 Luego de una larga travesía y de mucho esfuerzo por fin llegué al sitio deseado, el río la Leonera en Codegua, de verdad valió muchísimo la pena está ruta dada la recompensa.
After a long journey and a lot of effort, I finally reached the desired place, the Leonera River in Codegua, it was really worth it, given the reward.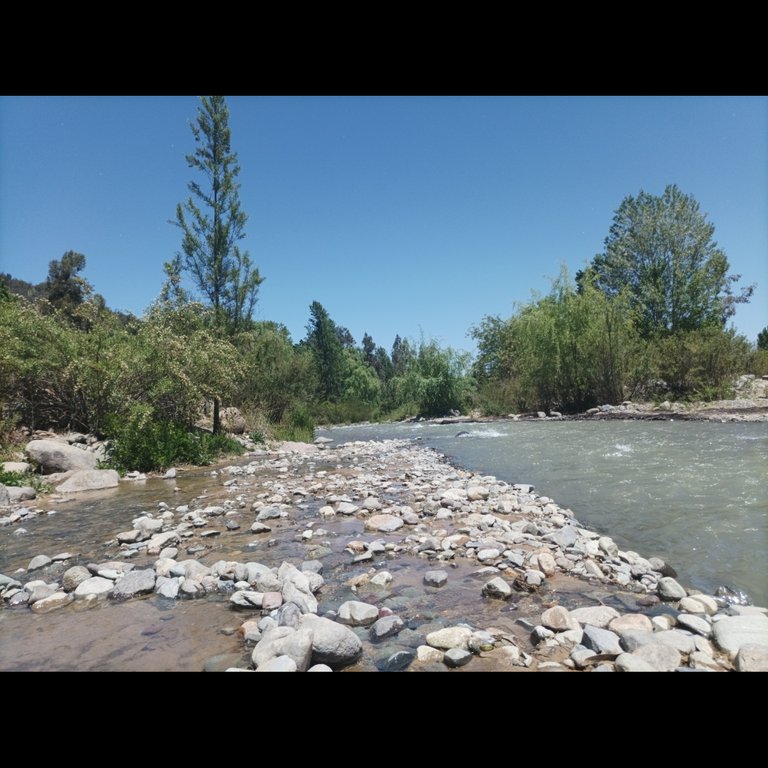 El agua estaba súper helada ya que es un río que nace en la cordillera de los andes y en gran parte recibe su agua del derretimiento de nieve, pero no pude resistir las ganas de mojar mis pies y cara con esta deliciosa agua.
The super water was ice cold since it is a river that originates in the Andes mountain range and in large part receives its water from the melting of snow, but I could not resist the desire to wet my feet and face with this delicious water.
Luego comí una barra de cereal para retomar energías para el viaje de vuelta.
Then I ate a cereal bar to refuel for the return trip.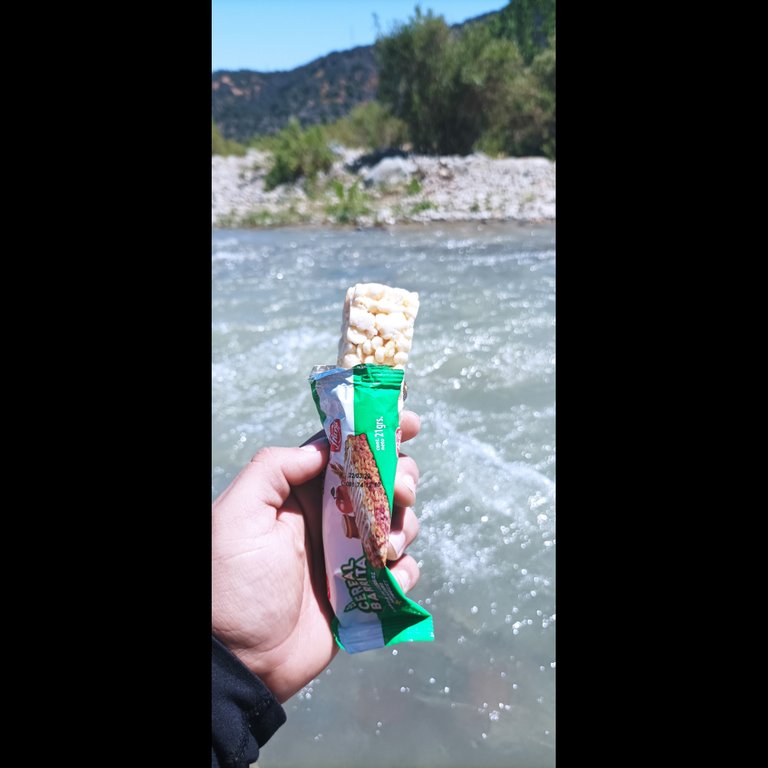 Antes de regresar, llegaron unos caballitos, amo a estos animales, me pareces una criaturas maravillosas
Before returning, some little horses arrived, I love these animals, I think you are wonderful creatures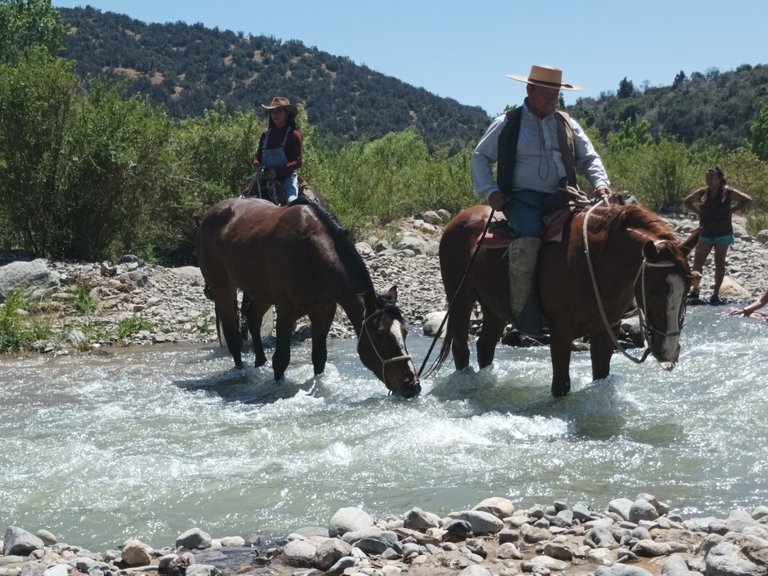 Hasta aquí mi ruta el día de hoy, gracias por leer y espero que la disfrutarán tanto como yo.
So far my route today, thanks for reading and I hope you enjoy it as much as I do.
Editor de fotos: Polish
Photo editor: Polish
Traductor: Google Traductor.
Translator: Google Translate
---
---