Hive and Hive Engine Power Up Day April 2022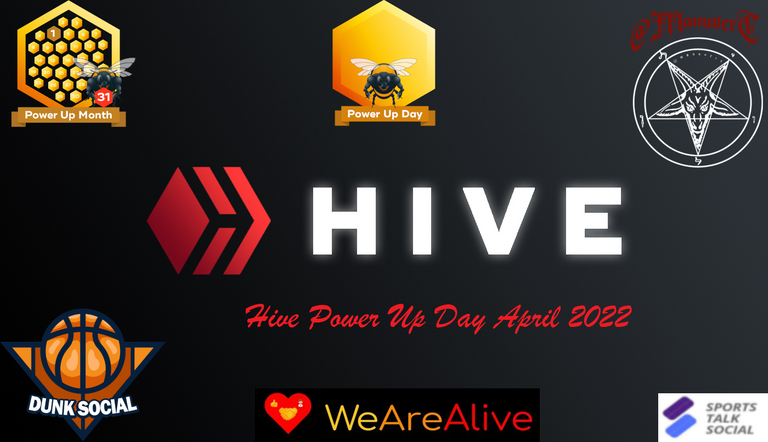 Hey Hivers,
Happy April's Fools Day! Another month gone... Which means it's time for Hive Power Up Day, and my 17th participation in a row. As it is now kind of a tradition, let's start with a bit of badge bragging. On top of HPUD, I also completed another Hive Power Up Month (PUM). I didn't receive the official notification yet, but I am fairly certain I did publish at least one 100% Powered-up post every day in March. I think this month, the remaining participants at the end were even less, it's a tough badge to get. Even more reasons for me to be proud of successfully get the last 4 editions.
HIVE
Now for the main topic today, the HPUD: just like last month, with 10.666HP, it's kind of a small Power UP. But like mentioned, I switched my daily Actifit posts to 100% Power Ups, which obviously means less liquid Hive left for HPUD.

Also like last month, I pushed a tiny amount to my HBD Savings, just to trigger the interest claim. With the Hive price increase lately, I might start saving more HBD, but we will see what's possible because in order to keep participating in the PUM, I probably will need to stick to the 100% Power up daily posts.

Once again, the account growth stays steady and somewhat uniform. Since I switched some of my posts to 100% power up, it grows a bit faster during the month. However, the rise in price near the end of the month slightly slowed the growth too. Starting at 2179HP, I finished at 2252HP, or a 73HP increase, above my 2HP daily target.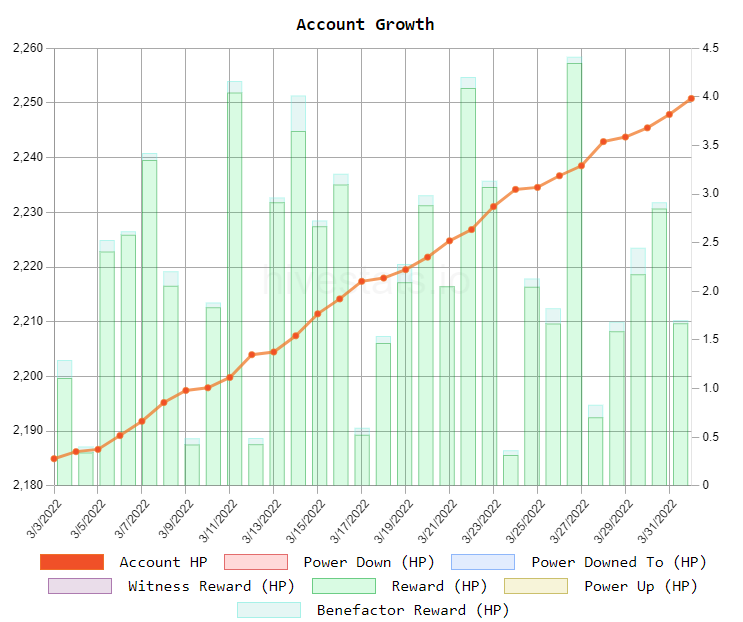 And with today's Power UP, that is a total of 2263HP! Still very much in line with previous months and my goals.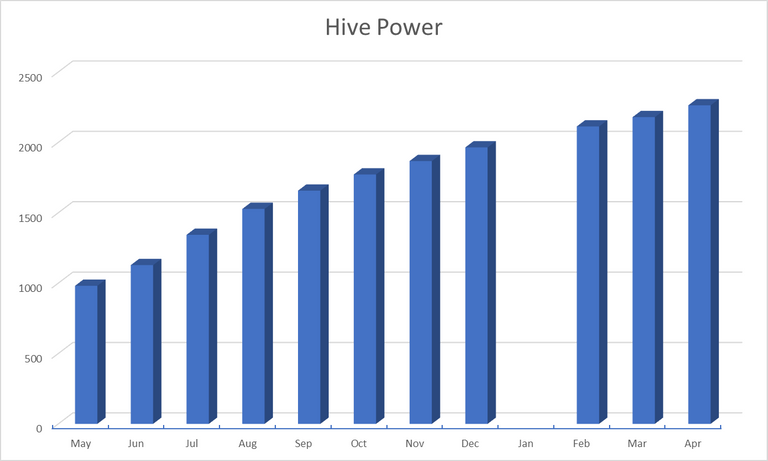 SPORTS
For the first time, I am starting to have doubt about this token. I've been staking all my rewards since the beginning, but the overall value keeps decreasing. I am not changing my strategy yet, but when I reach 8M, hopefully soon, I might start staking only the part automatically staked and convert the liquid part to other tokens. Not sure yet, but that's a possibility. Anyways, I was able to add 450k this month (not too far from my 500k original monthly target) to reach about 7.47M staked tokens.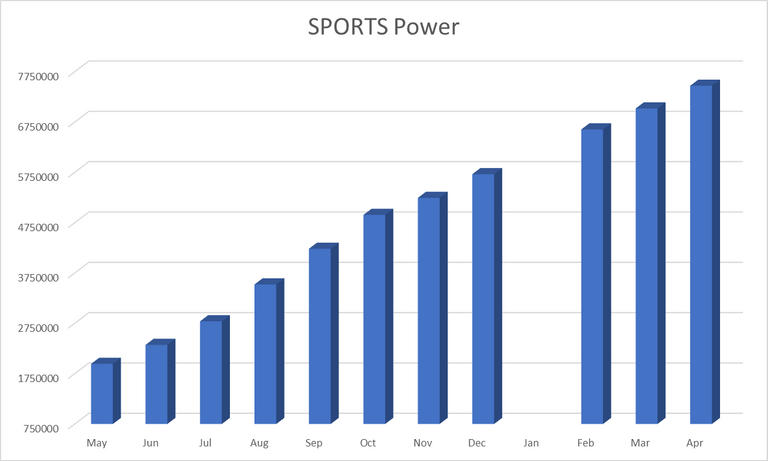 DUNK
Another disappointing token, as it stays at a very low price. Same as SPORTS, the strategy stays the same for now, I keep staking everything. But I admit I am starting to doubt if I should do that for much longer. Anyways, I could add 12k to my stake this month, slightly better than last month. That brings my total over 70k, with some more rewards coming thanks to the cool daily contests. Like I was saying last month, I am pretty sure that leaves me not too far from the richlist top.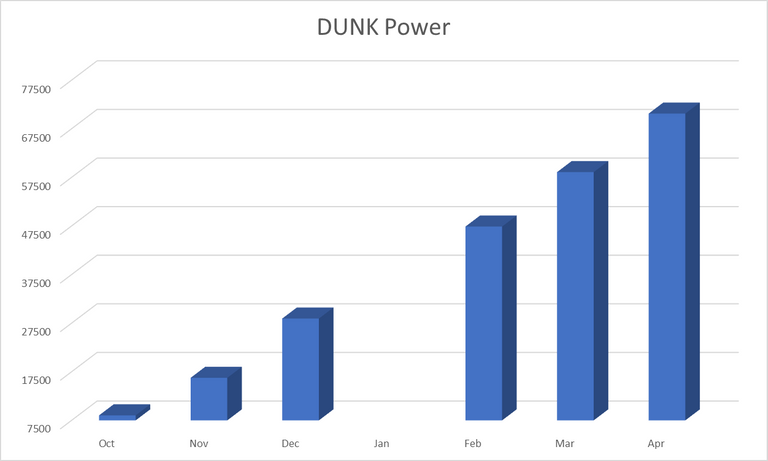 ALIVE
First time with a separate section for this token. I am still growing my stake, but I enjoy this We Are Alive Tribe and its interactions, especially the #AliveAndThriving project. I was able to reach the first milestone at 1000AP, allowing me to call the tipbot 10 times a day. I am now above 1150AP, and thanks to post rewards, a generous weekly contest for stakers, and delegation dividends, I am able to add over 100AP per week. Like the other ones, I will for sure keep staking as much as I can.

Targets
I think I can keep the same 2HP daily average increase target. It is going to be a bit challenging though. I injured myself and cannot run currently. Some of my rewards were coming from my running post in the Exhaust and Running communities, I will miss them for some time. I will go after the April PUM again, even though I may want to save HBD while the HIVE price is higher.
Like I said, I am still targeting 8M SPORTS soon. Probably not by the end of April, but hopefully by mid-May. Let's see what happens after that.
83k DUNK by end of April seems possible with the current pace. And just like SPORTS, let's see what happens after that.
Adding 500 ALIVE to my stake this month sounds both feasible and challenging. But with my stake increasing, my rewards from the weekly contest (based on % increase) will most likely decrease. So, let's reevaluate after a couple of weeks.
And that's it, it's already late in this first day in April, and still many things to do, where does time go?? Have a great April ahead and good luck with all your goals!
Posted Using LeoFinance Beta
---
---