Así serán los Playoffs Europeos por 3 cupos al mundial de Qatar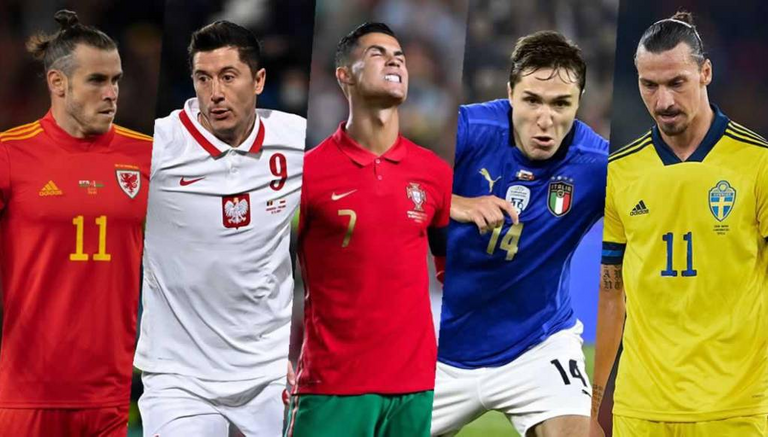 Español
Las eliminatorias Europeas han terminado y ya están definidos los 10 cupos directos al mundial, los clasificados han sido: Alemania, Bélgica, Croacia, Dinamarca, España, Francia, Inglaterra, Países Bajos, Serbia y Suiza, faltan por definir los otros 3 cupos que otorga el repechaje, muchos equipos fuertes, pero lastimosamente la mayoría de ellos se quedará sin su presencia en Qatar 2022, Cristiano Ronaldo, Ibrahimovic, Lewandowski, Chiesa, Gareth Bale, solo 3 de estos jugadores podrán emprender el viaje con su selección hacía la máxima cita futbolistica. ¿quienes crees que serán los afortunados?.
English
The European qualifiers are over and the 10 direct World Cup places are already defined, the qualified teams are: Germany, Belgium, Croatia, Denmark, Spain, France, England, the Netherlands, Serbia and Switzerland, the other 3 places are still to be defined, many strong teams, but unfortunately most of them will not be present in Qatar 2022, Cristiano Ronaldo, Ibrahimovic, Lewandowski, Chiesa, Gareth Bale, only 3 of these players will be able to travel with their national team to the greatest soccer event. Who do you think will be the lucky ones?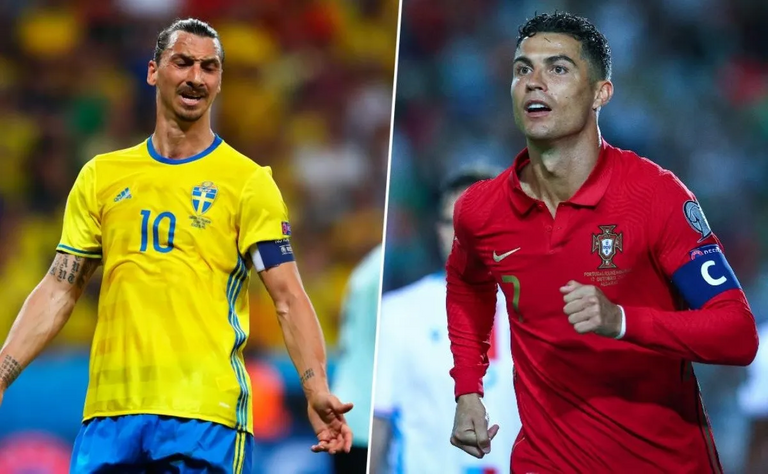 A los playoffs acceden los 10 segundos lugares de la fase de grupos de las eliminatorias, sumándose a estos los dos mejores equipo de la liga de naciones que no hayan logrado un cupo directo o un puesto en el repechaje, por lo tanto, los clasificados según la modalidad son los siguientes:
Segundos de la fase de grupos: Portugal, Suecia, Italia, Ucrania, Gales, Escocia, Turquía, Rusia, Polonia y Macedonia del Norte.

Acceso por Liga de Naciones: Austria y República Checa.
Las eliminatorias se realizan a partido único, y los equipos locales serán los que mejor desempeño consiguieron en la fase de grupos, con el objetivo de separarlos en 2 bombos para el respectivo sorteo.
Bombo 1: Portugal, Suecia, Escocia, Gales, Italia y Rusia.

Bombo 2: Polonia, Turquía, Macedonia del Norte, Austria, República Checa y Ucrania.
Luego del sorteo que se realizará el próximo 25 de noviembre, los países deberán esperar hasta el 24 de Marzo para empezar a buscar su boleto al mundial.
The 10 second-placed teams from the group stage of the playoffs will qualify for the playoffs. The two best teams from the league of nations that have not achieved a direct berth or a place in the playoffs will also qualify for the playoffs, therefore, the qualifiers according to the modality are the following:
Second from the group stage: Portugal, Sweden, Italy, Ukraine, Wales, Scotland, Turkey, Russia, Poland and North Macedonia.

Access through the Nations League: Austria and Czech Republic.
The playoffs are held as a single match, and the local teams will be the ones that performed best in the group stage, with the objective of separating them into 2 pools for the respective draw.
Hype 1: Portugal, Sweden, Scotland, Wales, Italy and Russia.

Hype 2: Poland, Turkey, North Macedonia, Austria, Czech Republic and Ukraine.
After the draw to be held on November 25, the countries will have to wait until March 24 to start looking for their ticket to the World Cup.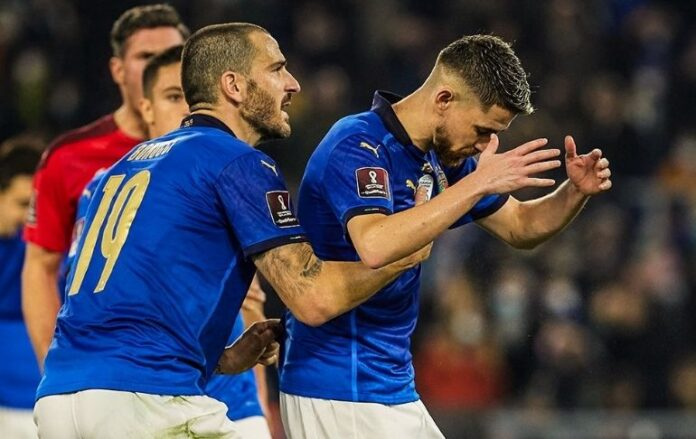 Luego de una Eurocopa perfecta por parte de Italia, la azzurra mostró un nivel en declive en las eliminatorias hacía el mundial, mostrando un fútbol de mediano nivel y desapareciendo todos los atributos que los llevaron a ser monarcas de Europa, Chiesa y Donnarumma podrían quedarse sin Qatar 2022.
Por su parte, Cristiano Ronaldo tiene un objetivo primordial con su selección, pues prácticamente este podría ser uno de sus últimos mundiales o quizás el último en su carrera deportiva, por lo que sus deseos de asistir a Qatar e intentar llevar a su país a lo más alto es seguramente uno de sus grandes deseos.
Así mismo, Lewandowski a sus 33 años, desea disputar nuevamente un mundial, y trasladar sus goles a un evento que necesita jugadores de su talla, uno de los mejores delanteros centros de la actualidad que espera llenar de emoción y mucha ilusión a todo un país.
Gareth Bale no tiene un presente destacado, sin embargo su talento es innato y su selección presenta un fútbol muy buen nivel, Daniel James y Joe Rodon quieren estar presentes en Qatar e intentar destacar con un muy buen papel.
Ibrahimovic necesita estar en Qatar, a sus 40 años el Killer Sueco solo sueña con Qatar, Alexander Isak, Kulusevski y Forsberg, son parte del elenco que anhela decir presente en Qatar, una selección de muy buen nivel que podría ofrecer un espectáculo más que digno en el mundial.
After a perfect European Championship by Italy, the Azzurri showed a declining level in the qualifiers for the World Cup, showing a mid-level soccer and disappearing all the attributes that led them to be champions of Europe, Chiesa and Donnarumma could be left without Qatar 2022.
For his part, Cristiano Ronaldo has a primary objective with his national team, as this could practically be one of his last World Cups or perhaps the last in his sporting career, so his desire to attend Qatar and try to lead his country to the top is surely one of his greatest desires.
Likewise, Lewandowski at 33 years old, wants to play again in a World Cup, and transfer his goals to an event that needs players of his stature, one of the best center forwards of today who hopes to fill with excitement and a lot of illusion to an entire country.
Gareth Bale does not have an outstanding present, however his talent is innate and his national team presents a very good level of soccer, Daniel James and Joe Rodon want to be present in Qatar and try to stand out with a very good role.
Ibrahimovic needs to be in Qatar, at 40 years of age the Swedish Killer only dreams of Qatar, Alexander Isak, Kulusevski and Forsberg, are part of the team that yearns to be present in Qatar, a team of very good level that could offer a more than worthy spectacle in the World Cup.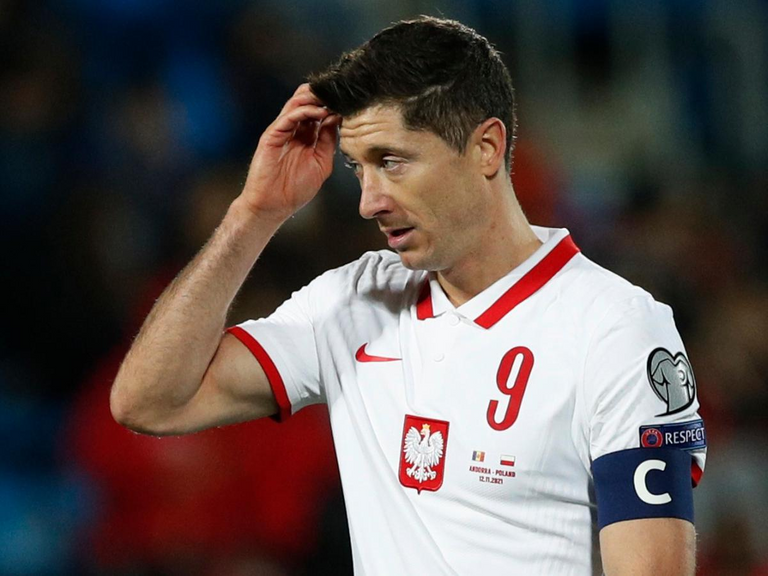 Luego de la priemra ronda del repechaje, quedarán 6 equipos en pie, los cuales nuevamente entrarán en un sorteo para definir los cruces y realizar un único partido en el que finalmente buscarán su puesto en Qatar 2022.
Serán uno playoffs muy fuertes para todas las selecciones, en unos meses conoceremos a esos 3 clasificados que serán parte del grupo privilegiado que vivirá una excelente experiencia en Qatar.
After the first round of the playoffs, there will be 6 teams left standing, which will once again enter a draw to define the crossings and play a single match in which they will finally seek their place in Qatar 2022.
It will be a very strong playoffs for all the teams, in a few months we will know those 3 qualified teams that will be part of the privileged group that will live an excellent experience in Qatar.

Fuente de imágenes || Source of images
---
1 - 2 - 3 - 4 - 5

---

---
---