Duelo imperdible en la Premier League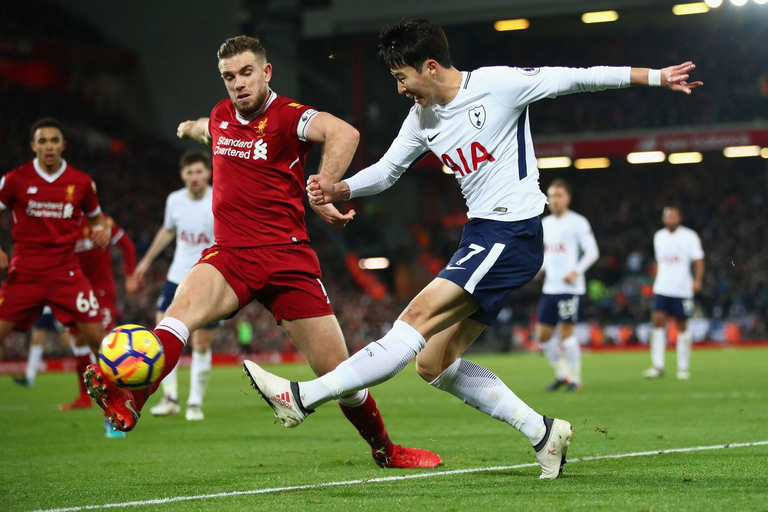 Español
Hace un par de años, específicamente en el 2019 se vivió en la Champions una final inglesa ciertamente inesperada, los protagonistas: Tottenham y Liverpool, los Spurs venían de sorprender a toda Europa, pues habían dejado en el camino al Ajax, club de grandes nombres y con muy buen fútbol en aquella temporada, conjunto que ya había dejado atrás a grandes clubes como el Real Madrid y Juventus, mientras que el Tottenham había dejado en el camino al Borussia Dortmund y al Manchester City. Por su Parte, el Liverpool con un poco menos de sorpresas, accedía a la final de la Champions luego de derrotar al Bayern Munich, Porto y el FC Barcelona, este último, un claro candidato al título, de hecho, en el partido de ida los culés habían ganado 3x0, pero lo que no se esperaba era que el Liverpool vapuleara las aspiraciones del club español, imponiendo garra y corazón para llevarse la serie tras un 4x0 en Anfield.
Estos dos clubes serían los protagonistas de aquella final en la que el Liverpool se mostraba como gran favorito al título, en aquel momento un Liverpool dirigido por el actual entrenador Jürgen Klopp, mientras que el Tottenham era comandado por Mauricio Pochettino, un partido en el que solo existió un solo equipo, el Liverpool levantaba el anhelado trofeo y se coronaba campeón Europeo. Mañana domingo 19 de diciembre el fútbol nos llevará a revivir este gran escenario en un nuevo duelo para estos dos equipos, por lo que el partido tendrá aroma a final de Champions.
English
A couple of years ago, specifically in 2019, an unexpected English final was experienced in the Champions League, the protagonists: Tottenham and Liverpool, Spurs had just surprised the whole of Europe, as they had left Ajax, a club with big names and very good soccer in that season, a team that had already left behind big clubs like Real Madrid and Juventus, while Tottenham had left Borussia Dortmund and Manchester City on the way. Meanwhile, Liverpool, with a few less surprises, reached the Champions League final after defeating Bayern Munich, Porto and FC Barcelona, the latter a clear candidate for the title, in fact, in the first leg the Culés had won 3x0, but what was not expected was that Liverpool would crush the aspirations of the Spanish club, imposing grit and heart to take the series after a 4x0 win at Anfield.
These two clubs would be the protagonists of that final in which Liverpool was shown as a great favorite for the title, at that time a Liverpool led by the current coach Jürgen Klopp, while Tottenham was commanded by Mauricio Pochettino, a match in which there was only one team, Liverpool lifted the coveted trophy and was crowned European champion. Tomorrow, Sunday, December 19, soccer will take us to relive this great scenario in a new duel between these two teams, so the match will have the aroma of a Champions League final.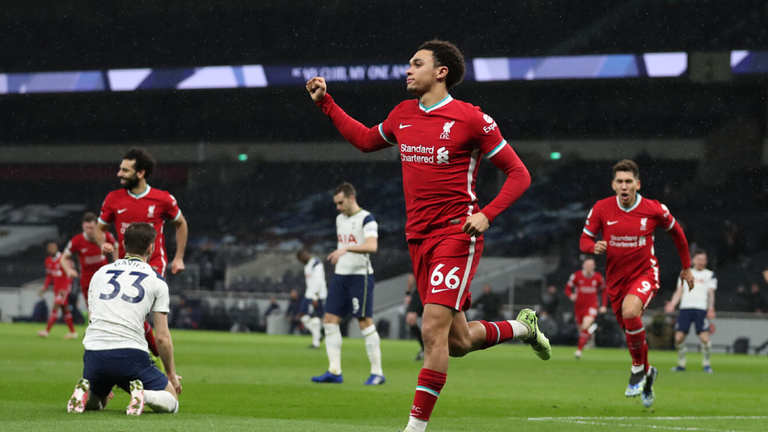 Hoy, el Liverpool vive un presente envidiable, el club ha retomado aquel muy buen fútbol que lo llevó a estar en dos finales consecutivas, perdiendo la del 2018 ante el Real Madrid y ganando la del 2019 al Tottenham, club que con disciplina ha hecho que su fútbol vuelva a tener aquella magia con la que sorprendieron al mundo, en el torneo doméstico marchan segundos a un punto del actual líder Manchester City mientras que en el ámbito internacional lograron acceder con puntaje perfecto a los octavos de final en donde enfrentarán al Inter de Milan.
El Tottenham en esta temporada ha venido de menos a más, recuperando de a poco el terreno en la liga, en donde actualmente marchan séptimos con 25 puntos y 3 partidos menos que el resto de equipo, por lo que en caso de ganar sus partidos pendientes, podrían saltar al cuarto lugar de la liga, aún quedando algo lejos del primer lugar. El mal arranque de temporada ya les tomó factura, luego de quedar séptimos en la pasada campaña en liga, tuvieron acceso a la "Conference League" torneo de tercer nivel en Europa y del que han quedado casi eliminados apenas en fase de grupos y dependientes de su último partido frente al Rennes, grupo en donde están acompañados por el Rennes, Vitesse y Mura, tendrán que ganar su último encuentro si es que desean continuar en competición y batallar para llevarse dicho título a sus vitrinas.
Today, Liverpool is living an enviable present, the club has resumed that very good soccer that led them to be in two consecutive finals, losing the 2018 one against Real Madrid and winning the 2019 one against Tottenham, a club that with discipline has made their soccer return to have that magic with which they surprised the world, in the domestic tournament they are second, one point behind the current leader Manchester City, while in the international arena they managed to access with a perfect score to the round of 16 where they will face Inter Milan.
Tottenham has gone from strength to strength this season, gradually recovering ground in the league, where they are currently seventh with 25 points and 3 games behind the rest of the team, so that if they win their pending games, they could jump to fourth place in the league, even though they are still a little far from first place. The bad start to the season has already taken its toll on them, after finishing seventh in the league last season, they had access to the "Conference League", a third level tournament in Europe, from which they have been almost eliminated just in the group stage and depending on their last match against Rennes, a group in which they are accompanied by Rennes, Vitesse and Mura, they will have to win their last match if they wish to continue in the competition and battle to take the title to their trophy cabinets.
---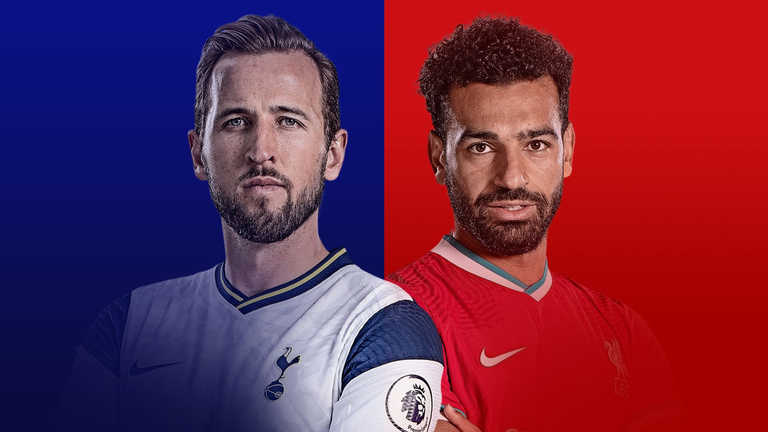 Este hermoso duelo, también trae una sana rivalidad, dos grandes referentes del fútbol mundial serán los protagonistas del encuentro: Mohamed Salah y harry Kane serán los valuartes para el Liverpool y Tottenham respectivamente.
El Covid 19 está afectando nuevamente al fútbol, en este caso a la premier league, torneo en el que se ha tenido que ir suspendiendo un número importantes de partidos, El Tottenham se vio asediado por este virus, incluso tienen ya 5 jornadas sin ritmo competitivo, todo esto podría afectar el balance del encuentro, pues el Liverpool ha mantenido continuidad y esto pondría a su favor el desempeño y desenlace en el partido, pero en el fútbol nada está escrito y cualquier cosa podría pasar.
En caso de llevarse a cabo el encuentro, el pitazo inicial sería a las 12:30M hora de Venezuela, si todo marcha bien y el partido se juega, se espera que ambos clubes ofrezcan un fútbol de alta factura en un agradable domingo de fútbol, un partido imperdible del que muchos fanáticos estarán al pendiente para revivir las memorias de aquella final de Champions del 2019.
This beautiful duel also brings a healthy rivalry, two great references of world soccer will be the protagonists of the match: Mohamed Salah and Harry Kane will be the valuartes for Liverpool and Tottenham respectively.
Covid 19 is affecting soccer again, in this case the premier league, a tournament in which it has had to suspend a significant number of matches, Tottenham was besieged by this virus, even they have already 5 days without competitive rhythm, all this could affect the balance of the meeting, as Liverpool has maintained continuity and this would put in their favor the performance and outcome in the match, but in soccer nothing is written and anything could happen.
In case the match takes place, the kick-off would be at 12:30M Venezuelan time, if everything goes well and the match is played, it is expected that both clubs will offer a high quality soccer on a pleasant Sunday of soccer, a must-see match that many fans will be watching to relive the memories of that Champions League final in 2019.

Fuente de imágenes || Source of images
---
1 - 2 - 3 - 4

---

---
---