Las incógnitas de la Nations League
---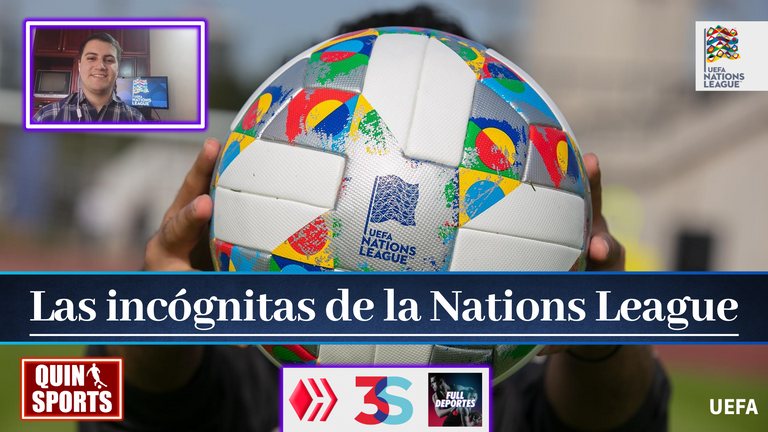 Al ser un torneo prácticamente nuevo, es normal que algunas incógnitas empiecen a surgir alrededor de la Liga de Naciones de la UEFA, una competición que se ha desarrollado con el propósito de aumentar la competitividad en el fútbol Europeo, aunque, sacrificando ese rodaje con las demás selecciones de otras confederaciones, un riesgo competitivo que la UEFA decidió asumir, y que en casi tres ediciones abre debates sobre el éxito o fracaso de esta tercera competición en orden de interés en el viejo continente.
Being a practically new tournament, it is normal that some unknowns begin to arise around the UEFA Nations League, a competition that has been developed with the purpose of increasing competitiveness in European soccer, although, sacrificing that shooting with other teams from other confederations, a competitive risk that UEFA decided to assume, and that in almost three editions opens debates on the success or failure of this third competition in order of interest in the old continent.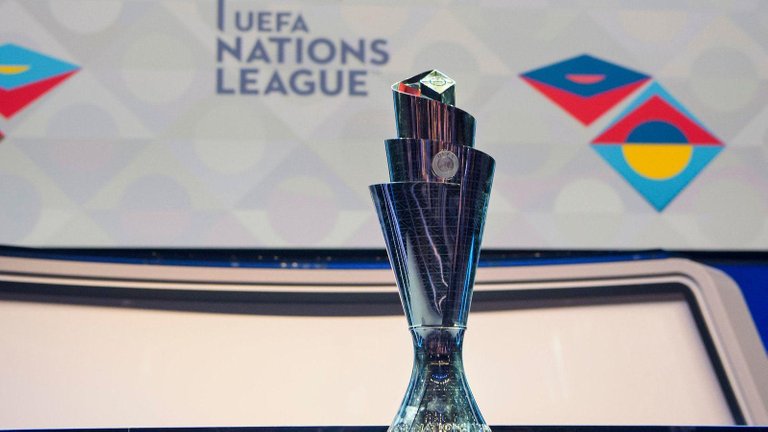 Graves casos como los de Francia e Inglaterra que no encuentran la fórmula que les permita mantenerse a la altura del certamen, mucho se podría apostar al desinterés por el torneo y la prioridad por el mundial, pero eso sería asumir cosas inciertas, sin embargo, viendo lo sucedido en cancha, el rostro de los futbolistas y la frustración que los invade, podría haber algo más que una crisis dentro del torneo, por menos importancia que se le pueda dar a una competición, es imposible ver a una selección como Inglaterra regalarse en cancha y perder en su patio 0x4 ante Hungría, una potencia en ascenso del viejo continente. Francia por su parte, sigue sin dar con la fórmula que hace no mucho los hacía campeones mundiales, hoy ambas selecciones están a un paso de bajar de categoría a la Liga B, algo que sería un duro golpe para ambas federaciones.
Serious cases such as those of France and England that have not found the formula that allows them to keep up with the tournament, one could bet on the disinterest in the tournament and the priority for the World Cup, but that would be assuming uncertain things, however, seeing what happened on the field, However, looking at the players' faces and the frustration that invades them, there could be something more than a crisis in the tournament, no matter how much importance can be given to a competition, it is impossible to see a team like England giving away on the field and losing 0x4 in their own backyard against Hungary, a rising power in the old continent. France, on the other hand, continues to fail to find the formula that not long ago made them world champions, today both teams are one step away from relegation to League B, something that would be a serious blow for both federations.
En el vídeo, estuvimos analizando todo lo que respecta a la Nations League, desde el enfoque de tres preguntas: ¿Cómo ha sido la evolución del torneo?, ¿Por qué el bajo nivel en esta edición de la Nations League?, ¿Algún beneficio para las selecciones de primer nivel?, todo esto, buscando englobar diferentes aspectos de importancia en esta joven competición y compartir una opinión de carácter personal.
In the video, we analyzed everything related to the Nations League, from the approach of three questions: How has the tournament evolved, why the low level in this edition of the Nations League, any benefit for the top level teams, all this, seeking to encompass different aspects of importance in this young competition and share a personal opinion.

Fuente de imágenes || Source of images
---
1 - 2 - 3
---
Pista de fondo || Background Track: Faos Alba Tropical House Música sin copyright

---
Imagen de portada hecha en Canva - Cover image made in Canva

---

---
▶️ 3Speak
---
---