Los mejores partidos de fútbol de este fin de semana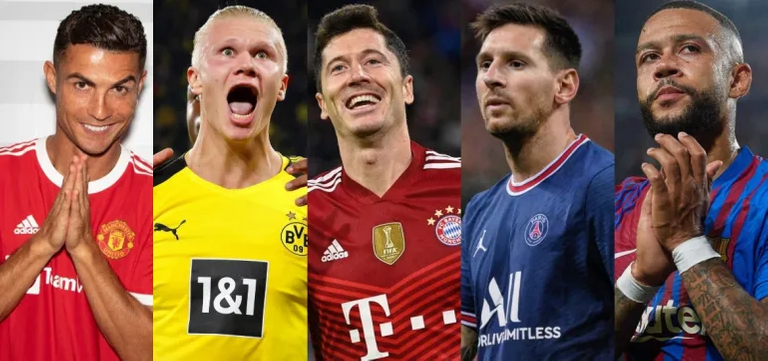 Español
Llega el fin de semana y con ello llegan también encuentros imperdibles de una nueva jornada futbolistica en Europa, las ligas están reflejando todo lo esperado luego de un intenso período de fichajes, algunos equipos sorprenden, otros mantienen su rol en Europa y otros grandes clubes decepcionan hasta el momento, pero lo cierto, es que cada fin de semana tenemos al menos un par de encuentros que nos hacen fijar horarios en nuestros calendarios para disfrutar de espectáculos increíbles, y en este artículo te traeré los 4 mejores encuentros de este fin de semana liguero que no te puedes perder.
English
The weekend arrives and with it also come unmissable matches of a new soccer day in Europe, the leagues are reflecting everything expected after an intense period of transfers, some teams surprise, others maintain their role in Europe and other big clubs disappoint so far, but the truth is that every weekend we have at least a couple of matches that make us set times in our calendars to enjoy incredible shows, and in this article I will bring you the 4 best matches of this weekend league that you can not miss.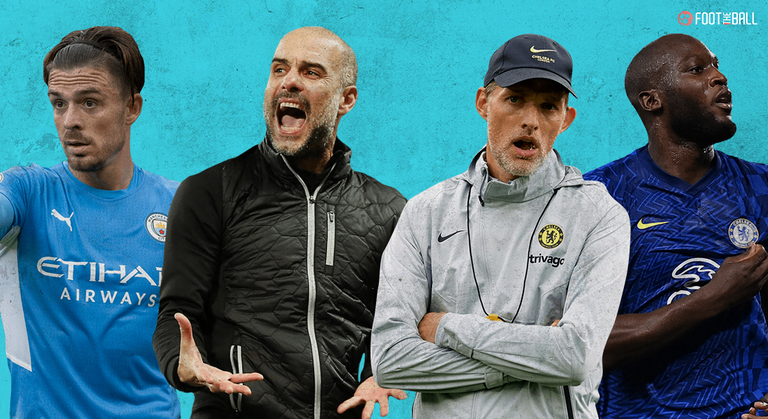 Empecemos hablando del que será el encuentro estelar del fin de semana, el Manchester City vs Chelsea es por mucho el encuentro más atractivo, y no es para menos, siendo estos dos equipos los finalistas de la última UEFA Champions League, encuentro que coronaba campeón al conjunto de Thomas Tuchel y dejaba a Pep Guardiola con la frustración de levantar la orejona.
En esta ocasión, ambos equipos llegan con algunos rostros nuevos, por parte del Chelsea estará seguramente en la titular el gran Romelu Lukaku y en banca estará a la espera de minutos otro de los grandes fichajes Saúl Ñíguez, por parte del Manchester city veremos a Jack Grealish por el extremo izquierdo, hombre que se ha convertido en una pieza clave en el esquema de Guardiola. El Chelsea llega como puntero del campeonato con 13 puntos, mientras que el Manchester City llega quinto con 10 puntos. Conociendo a estos dos clubes, se espera un encuentro bastante abierto y con muchos goles, el Manchester City buscará derrumbar la hegemonía del Chelsea que en los últimos 5 encuentros le ha ganado todos los partidos al conjunto dirigido por Pep. El ganador de este encuentro dará un rotundo golpe sobre la mesa en sus aspiraciones al campeonato de la Premier 21-22.
Let's start talking about what will be the stellar match of the weekend, the Manchester City vs Chelsea is by far the most attractive match, and not for less, being these two teams the finalists of the last UEFA Champions League, a match that crowned Thomas Tuchel's team as champion and left Pep Guardiola with the frustration of lifting the gold medal.
On this occasion, both teams arrive with some new faces, Chelsea will surely start with the great Romelu Lukaku and on the bench will be waiting for minutes another of the great signings Saúl Ñíguez, on the part of Manchester City we will see Jack Grealish on the left side, a man who has become a key player in Guardiola's scheme. Chelsea arrives as the leader of the championship with 13 points, while Manchester City arrives fifth with 10 points. Knowing these two clubs, it is expected to be an open game with many goals, Manchester City will seek to overthrow Chelsea's hegemony, which in the last 5 matches has won all the games against the team led by Pep. The winner of this match will give a resounding blow on the table in their aspirations to the championship of the Premier 21-22.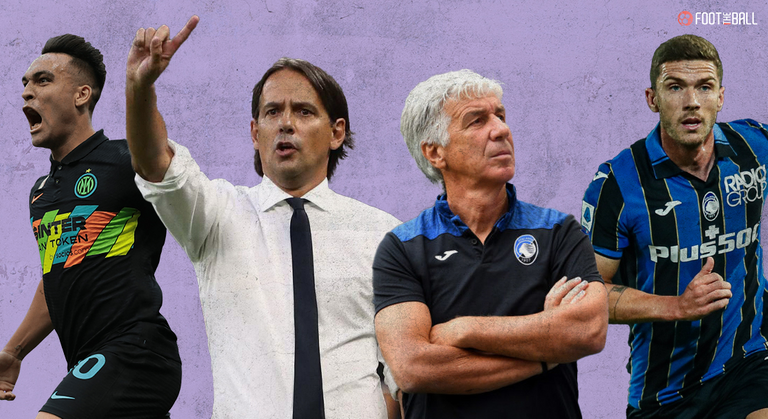 Ahora viajemos hasta Italia, en donde nos encontraremos con el choque entre Inter de Milán vs Atalanta, dos equipos con muy buenas plantillas que vienen presentado un buen arranque por liga, el Inter actualmente en el segundo lugar de la tabla con 13 puntos, mientras que el Atalanta se encuentra quinto con 10 unidades.
El Inter viene encendido, luego de ganarle el fin de semana pasado al Bologna con una goleada muy abultada, y este martes viene de hacer lo propio igualmente ante la Fiorentina, con un Edin Dzeko bastante encendido, siendo actualmente el goleador del equipo con 4 goles en 5 partidos, convirtiéndose en uno de los fichajes más rentables del club en la presente temporada, por su parte, el Atalanta viene de ganarle al Sassuolo el fin de semana y el martes de ganarle igualmente al Salernitana, ambos encuentros con marcadores muy cerrados, el equipo contará con su goleador Duván Zapata y esperan dar un buen espectáculo en su visita al Giuseppe Meazza, estos dos equipos de vocación ofensiva esperan presentar todo su armamento en un partido de vital importancia en sus aspiraciones hacia el campeonato.
Now let's travel to Italy, where we will find the clash between Inter Milan vs Atalanta, two teams with very good squads that have had a good start in the league, Inter is currently in second place in the table with 13 points, while Atalanta is fifth with 10 points.
Inter is on fire, after beating Bologna last weekend with a very big win, and this Tuesday they are coming from doing the same against Fiorentina, with Edin Dzeko on fire, being currently the top scorer of the team with 4 goals in 5 games, becoming one of the most profitable signings of the club this season, for his part, Atalanta comes from beating Sassuolo at the weekend and on Tuesday they also beat Salernitana, both matches with very close scores, the team will count on their goal scorer Duván Zapata and hope to give a good show in their visit to the Giuseppe Meazza, these two offensive oriented teams hope to present all their weapons in a match of vital importance in their aspirations towards the championship.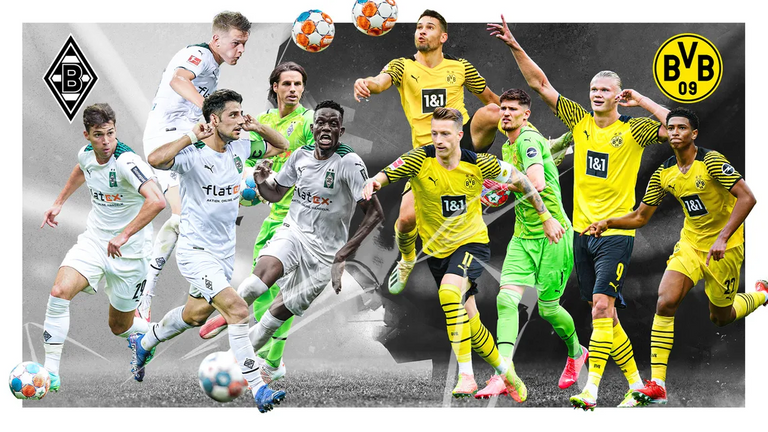 Otro de los grandes encuentros de este fin de semana lo tendremos en Alemania, más específicamente en el encuentro entre Borussia Monchengladbach vs Borussia Dortmund, un partido en el que todo el planeta tendrá mayor atención, principalmente por la increíble racha goleadora que lleva Erling Hallan, y que en este encuentro buscará mantener su romance con las redes del equipo rival, este encuentro también significará la vuelta del gran Marcus Reus a su antigua casa, donde milito por varios años junto al memorable Juan Arango, en unos años dorados del equipo de Gladbach.
Dos presentes diferentes, el Dortmund apuntando a la cima de la tabla de clasificación, actualmente con 12 puntos, ubicándose en la tercera casilla, mientras que el Gladbach se encuentra décimo sexto con apenas 4 puntos. Este encuentro significará la continuidad de una buena temporada para uno, o el resurgir para otro. El fútbol alemán suele ser bastante vistoso, por lo que este encuentro significa mucho para ambos y habrá un plus más allá de lo que significa "una jornada más", esperando ver a un Erling Haaland encendido y un conjunto del Gladbach preparado para dar una agradable sorpresa en esta nueva jornada de fútbol.
Another of the great matches of this weekend will be in Germany, more specifically in the match between Borussia Monchengladbach vs Borussia Dortmund, a match in which the whole planet will have more attention, mainly because of the incredible scoring streak that Erling Hallan has, and that in this match will seek to maintain his romance with the rival team's nets, this match will also mean the return of the great Marcus Reus to his former home, where he played for several years along with the memorable Juan Arango, in some golden years of the Gladbach team.
Dortmund is aiming at the top of the standings, currently with 12 points, in third place, while Gladbach is sixteenth with only 4 points. This match will mean a continuation of a good season for one, or a resurgence for the other. German soccer is usually quite colorful, so this match means a lot for both and there will be a plus beyond what "just another matchday" means, expecting to see an Erling Haaland on fire and a Gladbach team ready to give a pleasant surprise in this new soccer matchday.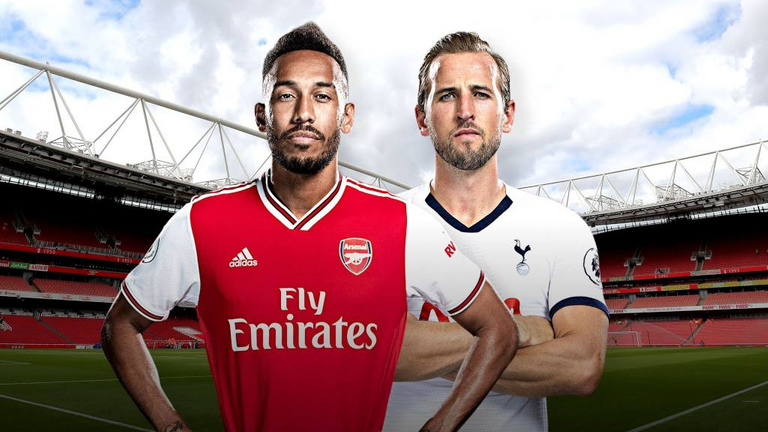 El partido entre Arsenal vs Tottenham cierra como uno de los partidos más interesantes de esta jornada, la necesidad para ambos equipos hace que este partido tenga un atractivo particular, el Tottenham que actualmente marcha séptimo con 9 puntos, y el Arsenal con un arranque de temporada bastante pobre en donde apenas marcha décimo tercero con 6 puntos, dos conjuntos con plantillas más que interesantes pero que han contado con un desempeño un poco inestable en la presente campaña, un duelo entre Aubameyang y Kane, dos delanteros de mucho nivel que esperan aportar a sus respectivos equipos para sumar 3 puntos de gran valor y escalar posiciones en la tabla de clasificación de la Premier.
The match between Arsenal vs Tottenham closes as one of the most interesting matches of this day, the need for both teams makes this match have a particular attraction, Tottenham currently seventh with 9 points, and Arsenal with a rather poor start to the season where they are only thirteenth with 6 points, two teams with more than interesting squads but that have had a somewhat unstable performance in the current campaign, a duel between Aubameyang and Kane, two strikers of high level who hope to contribute to their respective teams to add 3 points of great value and climb positions in the Premier League standings.
---
Horarios de los Partidos || Match Schedules:
| Partido || Match | Horario || Schedule (Venezuela) | Día || Day |
| --- | --- | --- |
| Chelsea vs Manchester City | 7:30 A.M. | Sábado || Saturday |
| Inter vs Atalanta | 12:00 P.M. | Sábado || Saturday |
| B. Monchengladbach vs B. Dormunt | 12:30 P.M. | Sábado || Saturday |
| Arsenal vs Tottenham | 11:30 A.M. | Domingo || Sunday |

Fuente de imágenes || Source of images
---
1 - 2 - 3 - 4 - 5 - 6

---

---
---