Splinterlands Amazing Battles – Fierce Battle
Welcome Splinter people! I am pleased to present another cool battle...
This episode's battle was fierce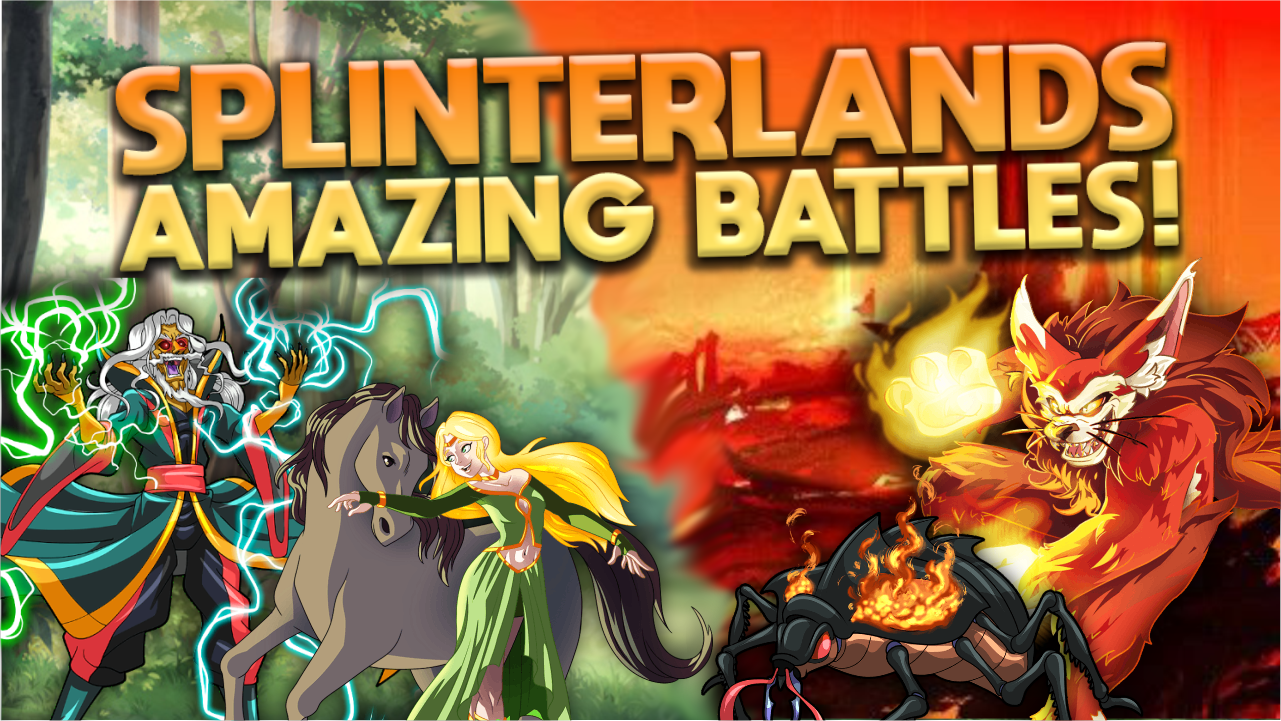 It's a great, fast paced match, where the might of physical attacks prevailed.

A good reminder that magic isn't all that great when the Water Splinter is disabled.
Click on the image below to watch the fight: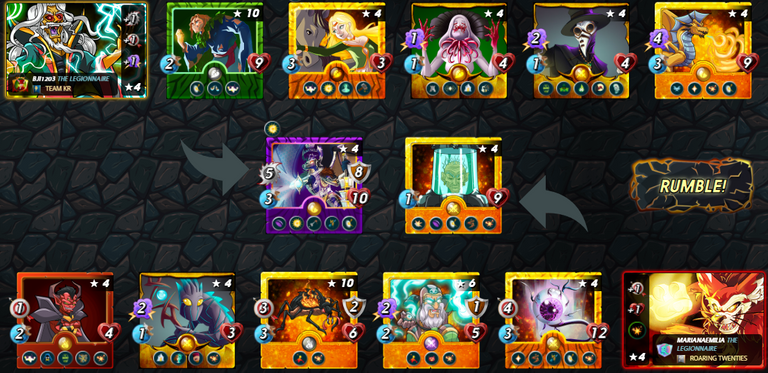 It all started with Zaku: snipe is the best ability with Zaku.
It bypasses the opponent's frontliner with massive damage towards position 2, splashing to both position 1 and 3.
This is okay with Dwarven Sniper, but ranged monsters get extra damage.
If a single monster had to be named the true victor in this arena, it surely would be Fire Beetle, left alive and kicking through the whole match.
He is the one that led Epona and Failed Summoner to their downfall, while surviving just enough against Robo-Dragon Knight's return fire ability.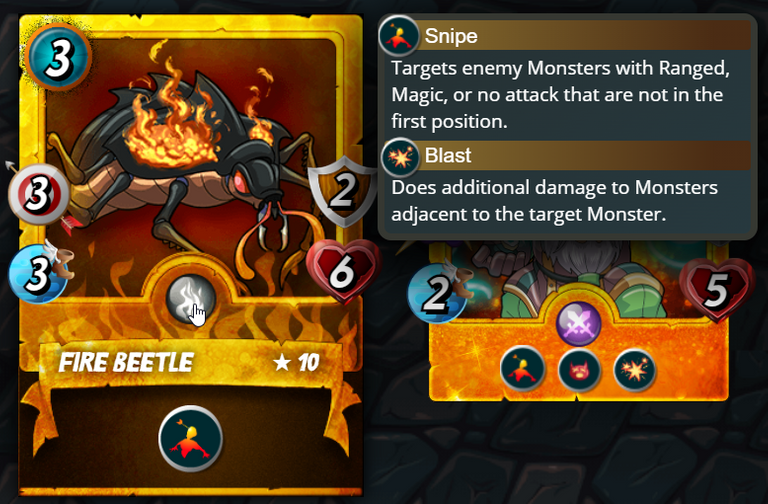 The opposing team had massive magic reflect, which rendered my Spirit Hoarder dead as soon as it tried to attack - so maybe ever picking Spirit Hoarder in a battle where Water Splinter is disabled is a bad idea, as the only (or at least most frequent) real high-level frontliner without magic reflect is The Kraken.
As I was saying, there were a lot of magic reflects, so half of my team died really early without barely doing anything.
Luckily enough, the close-range rule set was present, so the mighty Cornealus could keep attacking even after Lord Arianthus had died - which made Lord a nice pick despite being quite squishy for today's standards.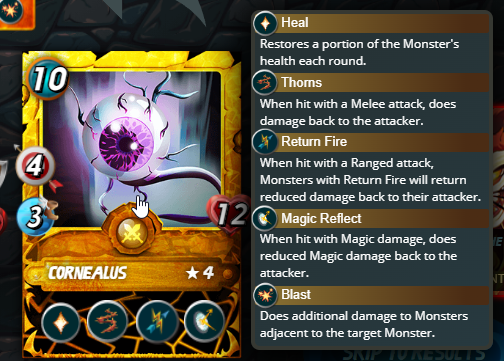 Epona really did a number on this one, though. The way she kept Robo-Dragon Knight alive and reflecting long-range attacks enabled their amazing survivability strategy, specially because she was also paired with Queen Mycelia's amplify ability.
If I had to name a flaw on the other player's team, I'm thinking it had to be Doctor Blight, which was completely out of tune with the strategy being used.
Even so, I think that if Gold Dragon had been in position 3, Epona in position 4, Queen Mycelia in position 5 and Doctor Blight in position 6, I would have lost.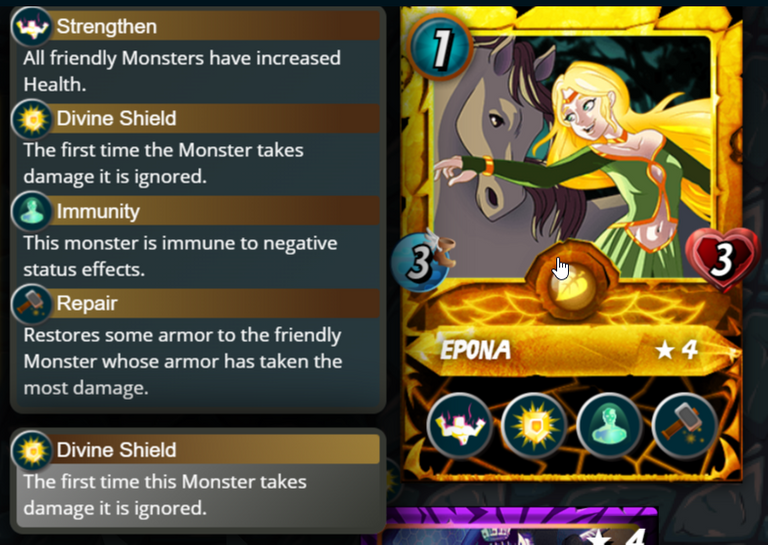 Sure, that would have exposed their team to Sneak Attacks even further, but it was already exposed to them anyway.
High level sneak attackers would quickly have Doctor Blight killed in splash damage from blasts, and Gold Dragon wouldn't have lasted much longer.
Furthermore, if I had used sneak attackers, there wouldn't be much reflecting going on. While my team's mistake most crucial mistake was using Spirit Hoarder, their team's had fairly ineffective positions which never took advantage of the match's rule sets.
See this amazing battle again: @marianaemilia versus @bji1203
Thanks for reading!
---
See this post on Twitter
Join the fun now: Sign up here

---
Special thanks to @felipejoys for helping me analyze the battles.
Images: @splinterlands & cover image design by @legalizabrazil
---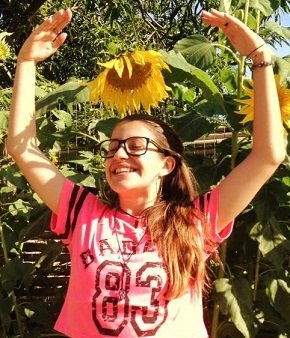 ---
Follow my Curation Trail on HiveVote; Join the widest and most profitable trail about Splinterlands and help reward the best content creators. To learn more, Click Here.
You can also delegate Hive Power and/or SPT to me and help even more!
Thank you very much!
---
---
---