Splinterlands Amazing Battles – Using new cards

Welcome, Splinter people! After a long time I'm starting this series again today with electrifying battles!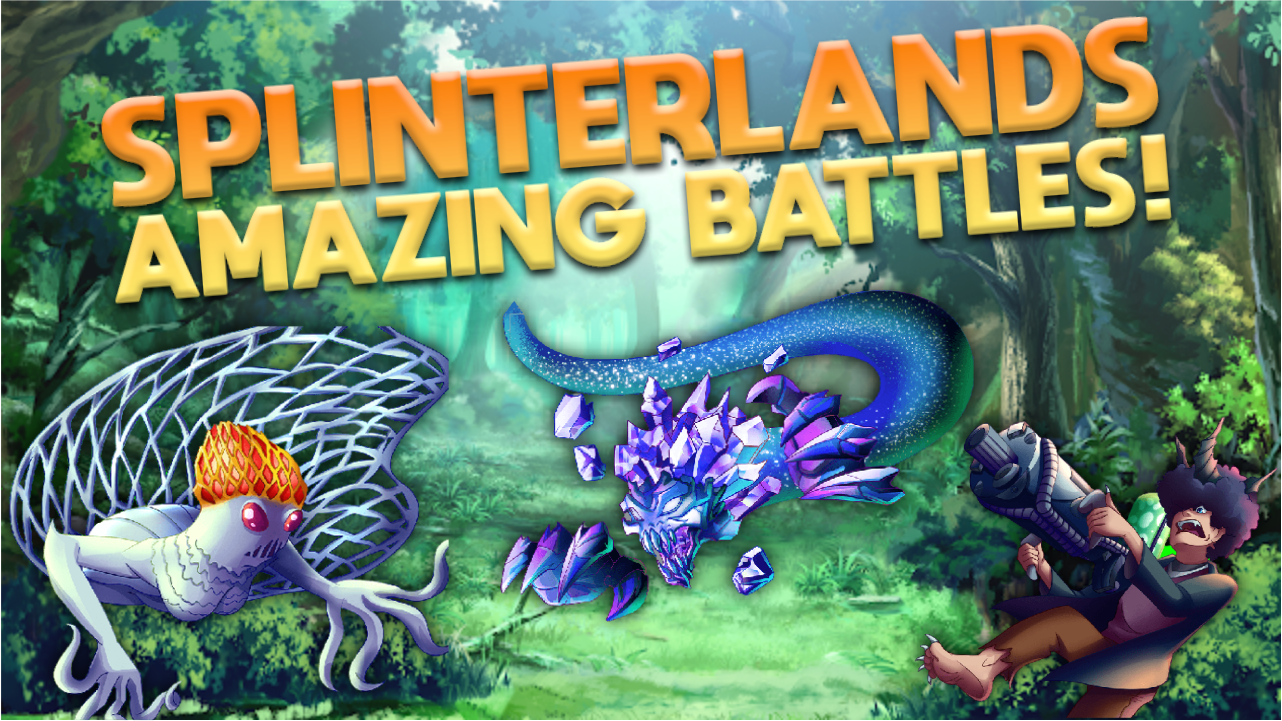 Winning thanks to recent abilities
I am pleased to present a really nice battle where I've effectively used the new Forcefield ability to gracefully win using the most basic tactics in a team fighting game: tank and spank.

You'll learn how Forcefield is specially useful in high level games and how to build your team around it. Please note, this battle got the Splash-damage-for-all rule.
Click on the image to watch the fight: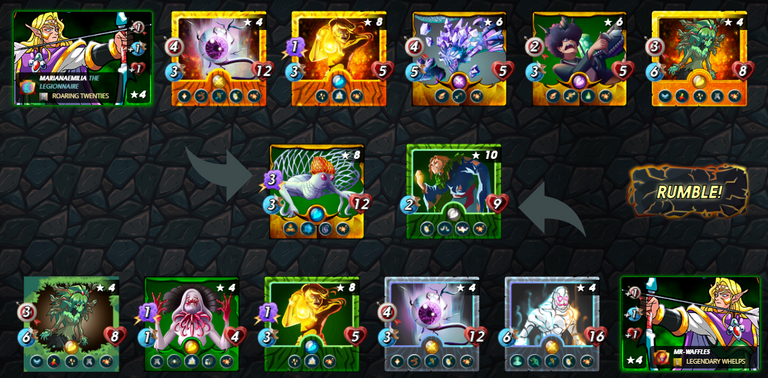 Mycelic Subspawn lies at the core of my team, forcing all attacks on her.
This is unique, because it's really easy to get damaged for at least 5 when everyone is using maxed out cards.
All of my opponent's damage dealing creatures would only scratch her. Instead of debuffing,
Forcefield says no enemy shall be too strong!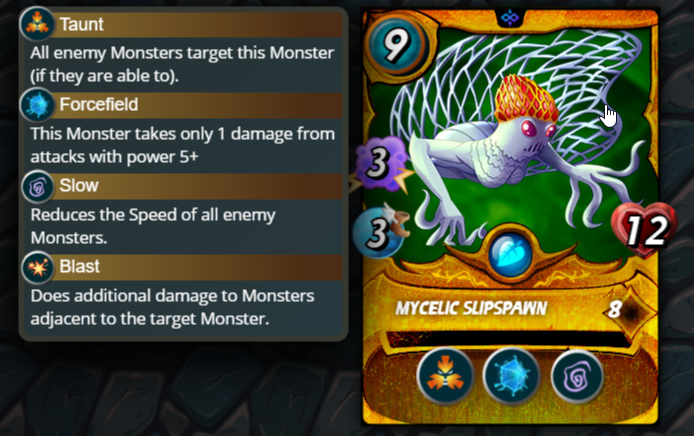 Now that I've chosen my tank, because of the Splash damage rule, Cornealus is clearly a great choice, as it will heal itself while reflecting and dealing damage.
It won't help my tank survive, but Khmer Princess and Spirit of the Forest have her covered in healing.
Last, but not least, Gem Meteor and Acid Shooter ensure my team deals more than enough damage.
Do note Scattershot helps me deal damage to anyone, which is great in the Splash rule, so I'm not stuck attacking only where the opponent wants me to attack, which is what would happen if I tried to focus on Snipes or Sneaks.
Sure, Opportunity monsters could also work in this specific battle, but Scattershot lets me win using the very basic rule of winning through good offense and defense.
---
See this amazing battle again: @marianaemilia versus @mr-waffles
---
See this post on Twitter
Join the fun now: Sign up here

---
Special thanks to @felipejoys for helping me analyze the battles.
Images: @splinterlands & cover image design by @legalizabrazil
---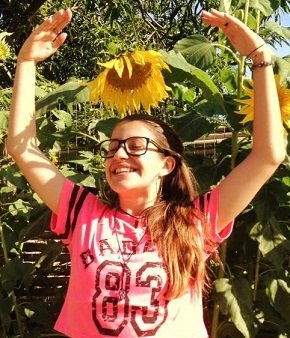 ---
Follow my Curation Trail on Hive Vote; @marianaemilia, join the widest and most profitable trail about Splinterlands and help reward the best content creators.
You can also delegate Hive Power and/or SPT to me and help even more!
Thank you very much!
---
---
---