Meine Sportwoche #1 / My sports week #1 (GER/ENG)
Deutsch / German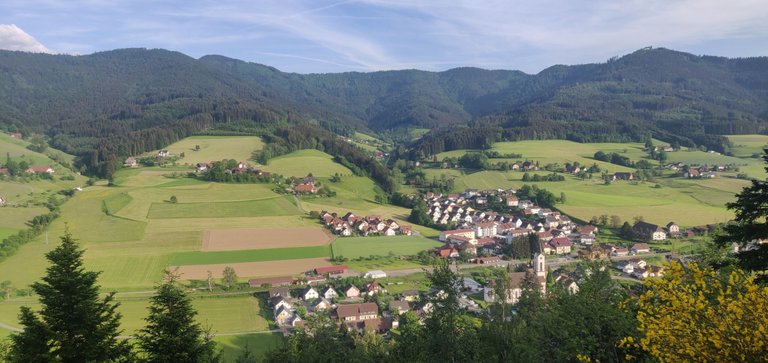 Aktuell befinden wir uns in der 20. Kalenderwoche und ich komme meinem sportlichen Ziel in 2022 näher -> Ich habe an allen 136 Tagen in diesem Jahr mindestens eine körperliche/sportliche Aktivität gemacht, fehlen noch 229 weitere... 🙂

Wir ihr oben sehen könnt, machte ich letzte Woche keine langen und/oder schweren Einheiten, was u.a. daran lag, dass ich beruflich und auch privat (Planung Hausbau) einiges zu tun hatte.
Die letzte Einheit draußen an der frischen Luft war vergangen Sonntag. Der Plan war ein 30-Minuten -Lauf. Als ich die Aufzeichnung an meiner Garmin-Uhr starten wollte, bekam ich von ihr den Vorschlag ein 40-Minuten-Basistraining zu absolvieren. Na wenn das so ist... nur an das "Basis" hielt ich mich nicht ganz und absolvierte einige Höhenmeter auf umliegenden Trails.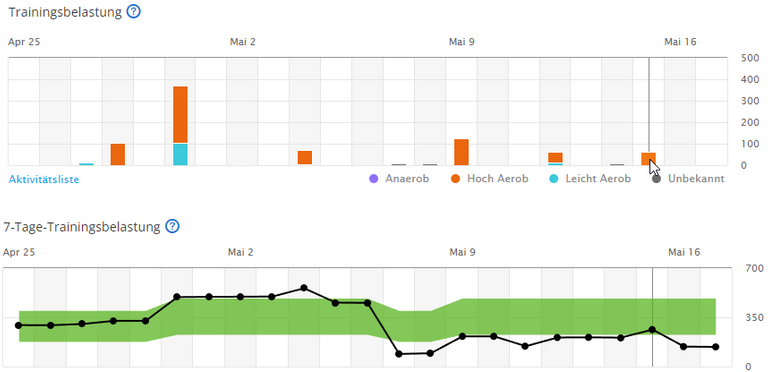 Auf Grund der kurzen Einheiten ist meine derzeitige Trainingsbelastung auch nicht sonderlich hoch, aber man muss ja auch nicht immer Vollgas geben.
Heute Abend werde ich im Anschluss an diese Zeilen noch etwa 60 Minuten eine Mischung aus leichtem Beweglichkeits- und Krafttraining gefolgt von Qi-Gong machen. Morgen möchte ich dann wieder Joggen oder Radfahren.
---
Die Fotos wurden von mir mit meinem OnePlus 6 gemacht.
Die Daten zeichnete ich mit meiner Garmin Fenix 6X Pro auf.
Die Screenshots sind aus Garmin Connect.

---
---
English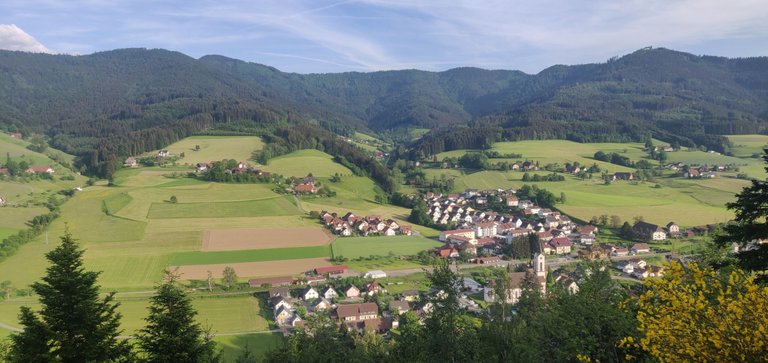 Currently we are in the 20th calendar week and I am getting closer to my sport goal in 2022 -> I have done at least one physical/athletic activity on all 136 days this year, still 229 more to go... 🙂

As you can see above, I made last week no long and / or heavy units, which was partly because I had professionally and also privately (planning house construction) a lot to do.
The last unit outside in the fresh air was last Sunday. The plan was a 30-minute run. When I wanted to start the recording on my Garmin watch, I got the suggestion from it to do a 40-minute base workout. Well, if that's the case... only to the "base" I kept me not quite and completed some altitude meters on surrounding trails.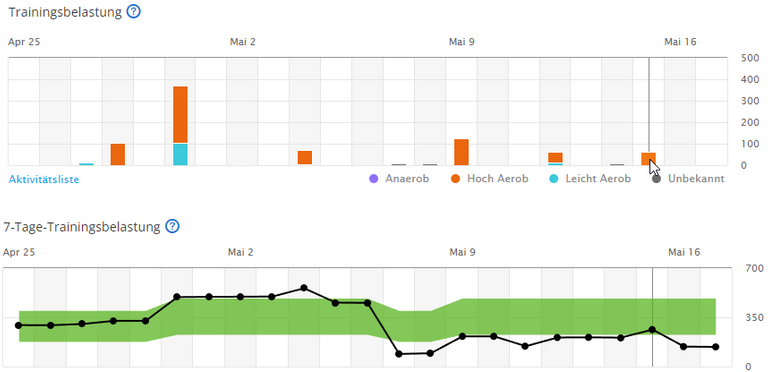 Due to the short units, my current training load is not particularly high, but you do not always have to go full throttle.
This evening, following these lines, I will do a mixture of light flexibility and strength training followed by Qi-Gong for about 60 minutes. Tomorrow I would like to go jogging or cycling again.
---
The photos were taken by me with my OnePlus 6.
I recorded the data with my Garmin Fenix 6X Pro.
The screenshots are from Garmin Connect.
Mostly translated with www.DeepL.com/Translator (free version)

---
---
---
---