Nur ein bisschen joggen... / Just a little jogging... (GER/ENG)
Heute waren wir zwei Ortschaften weiter bei den Großeltern meiner Freundin zum Kaffee trinken. Von dort aus nahm meine Freundin dann mein Auto um einkaufen zu gehen und ich startete meine kleine Jogging-Einheit.
Today we were two villages away at the grandparents of my girlfriend for coffee. From there, my girlfriend then took my car to go shopping and I started my little jogging session.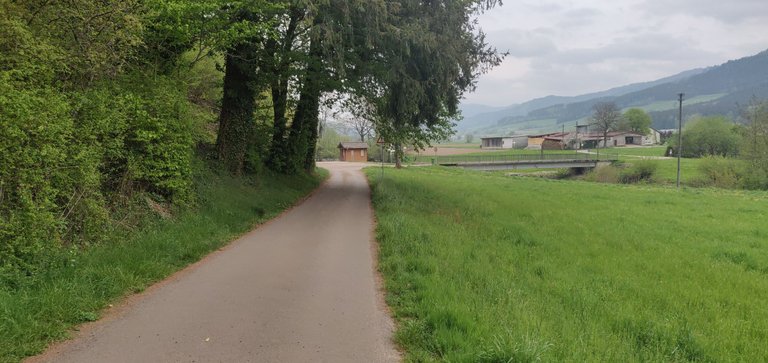 Die Strecke begann mit recht ebenen (Zielort liegt höher als der Startort) geteerten Wegen.
The route started with fairly level (destination is higher than the start) tarred roads.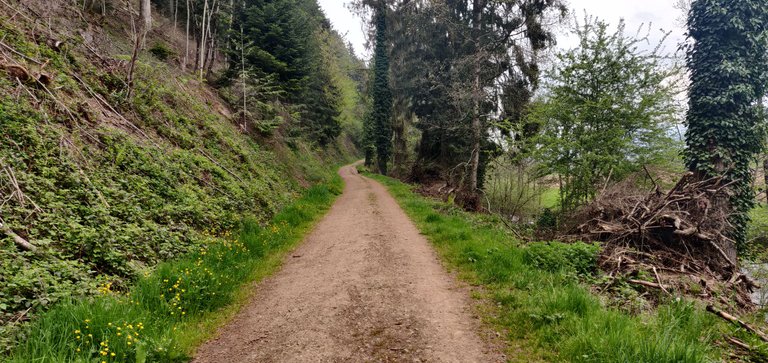 Da mir das aber zu langweilig ist, wählte ich statt des ebenen geteerten Radweges den nicht befestigten steileren Waldweg. Hier gleich mal mit einem netten Anstieg...
But since that's too boring for me, I chose the unpaved steeper forest path instead of the flat paved bike path. Here equal times with a nice rise...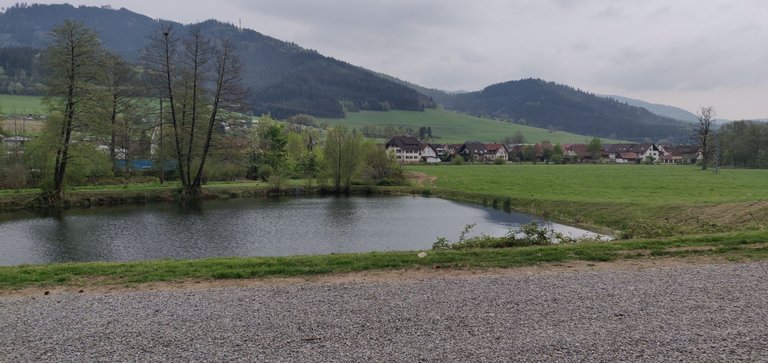 3/4 der Strecke war geschafft. Eine kurze Verschnaufpause - Ausblick genießen und dann...
3/4 of the distance was done. A short breather - enjoy the view and then...
---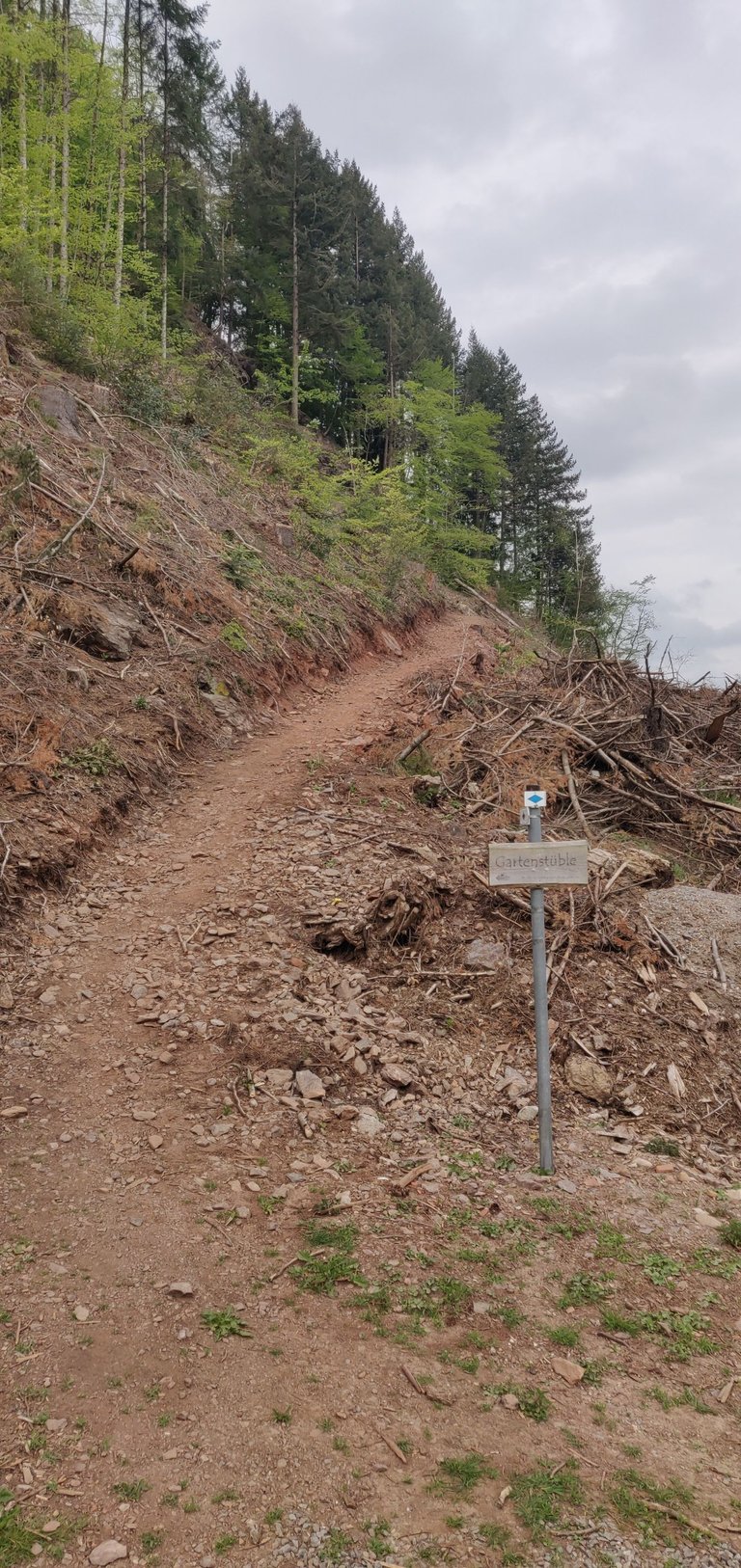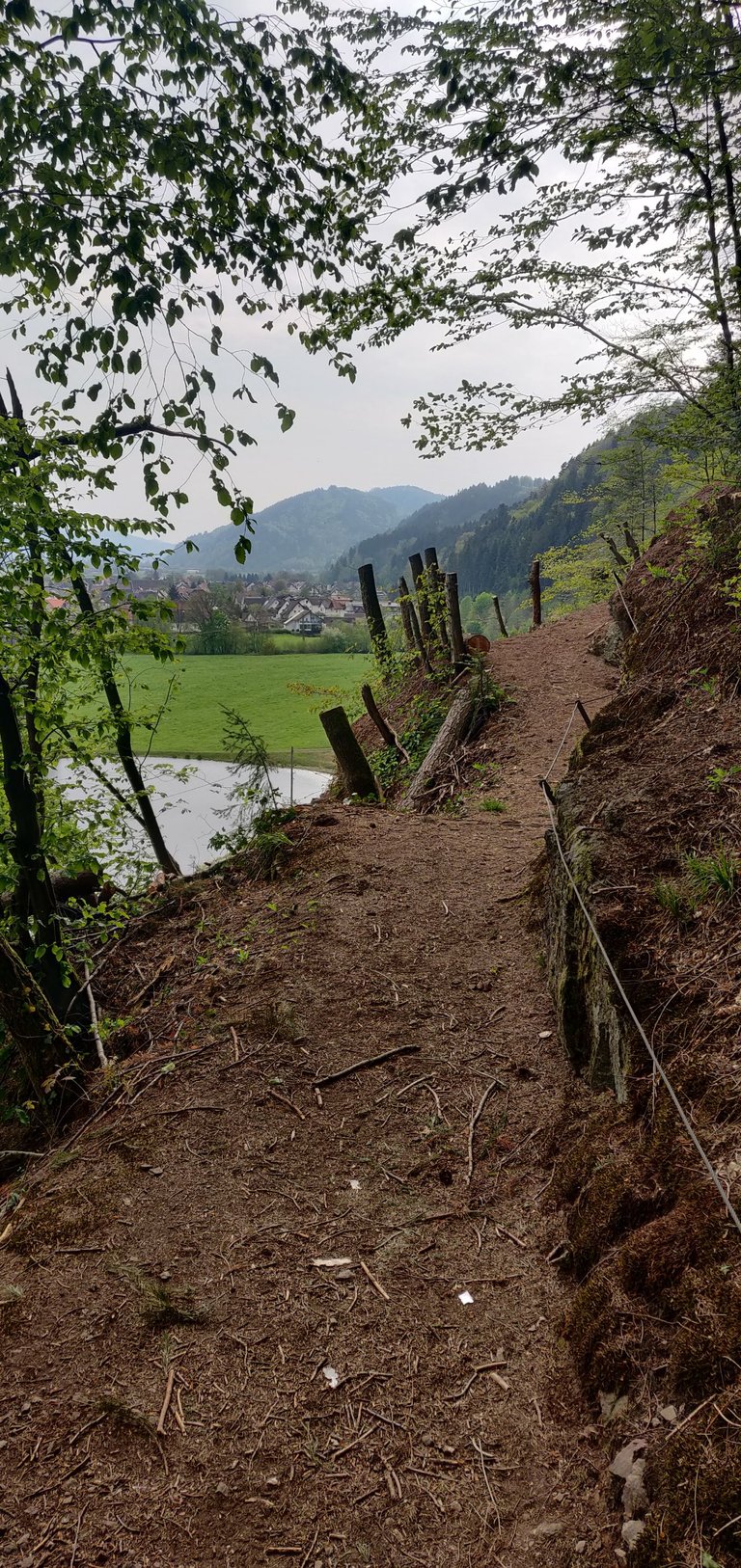 Der nächste steile Anstieg. Da ging die Pumpe mal ordentlich.

Oben angekommen wurde mein Puls, welcher eh schon über 180 war, noch durch Bluthochdruck verstärkt, als ich nachfolgende Sauerei gesehen habe 😡.
The next steep climb. There the pump went times properly.

Arrived at the top, my pulse, which was already over 180, was amplified by high blood pressure when I saw the following mess 😡.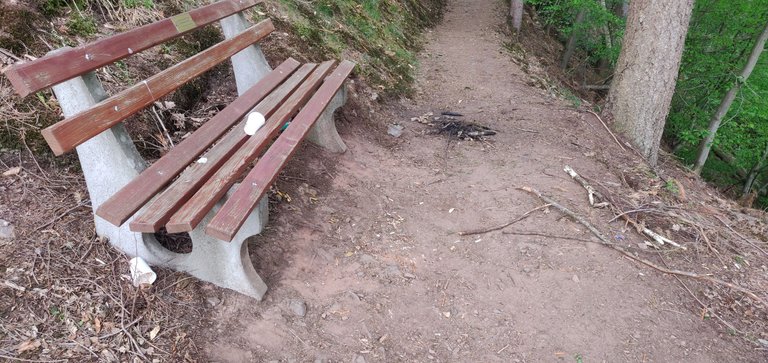 ---
Hier noch die Daten zur Einheit:
Here are the data for the unit: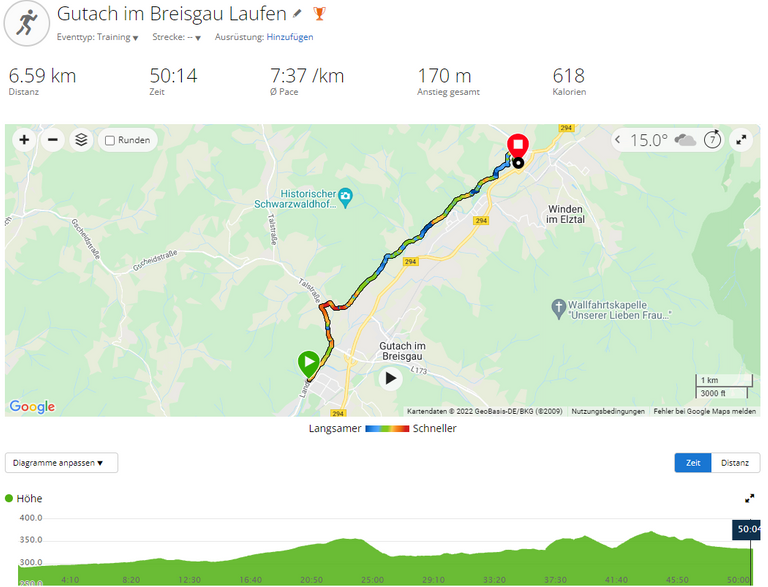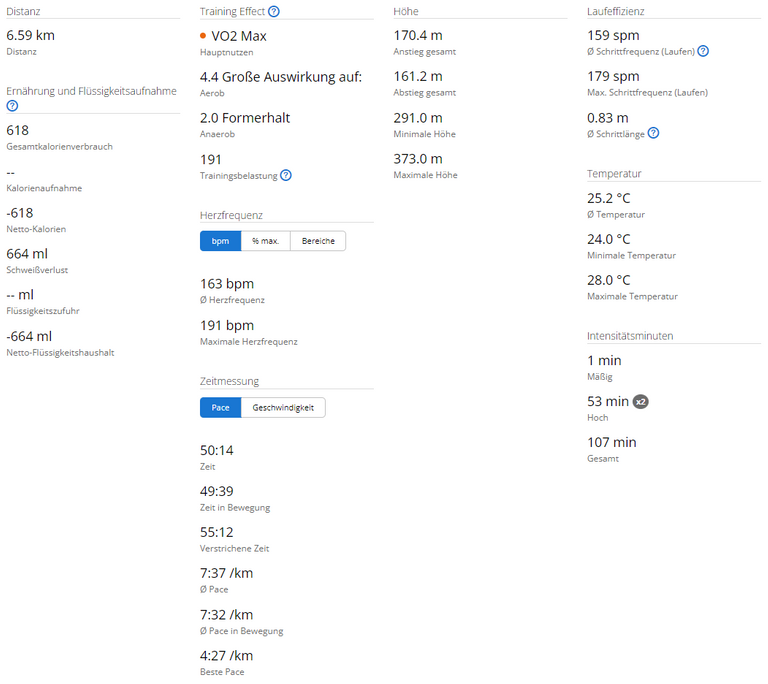 ---
Nach der Trainingseinheit aktualisierte sich auch wieder mein VO2max Wert, bzw. eigentlich blieb er gleich 😅.
After the training session, my VO2max value also updated again, or actually it stayed the same 😅.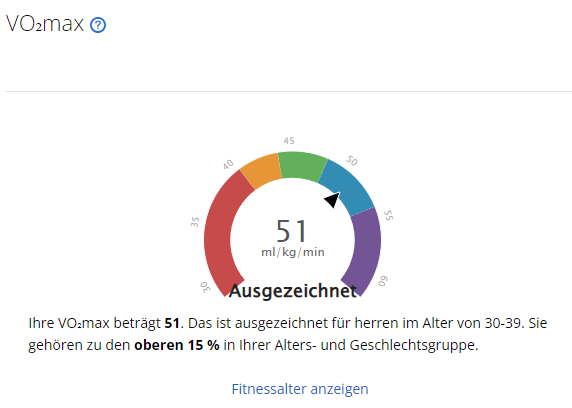 Ziel ist der lila Bereich.
The target is the purple area.
---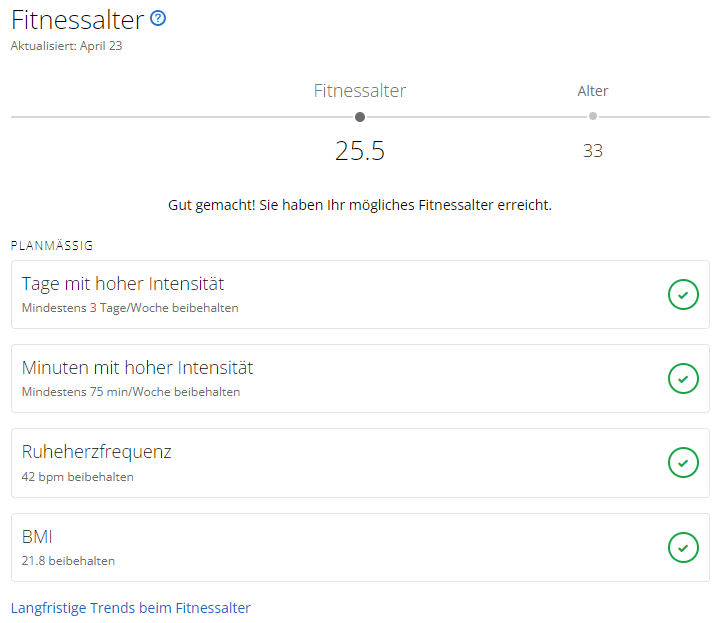 ---
Und zum Schluss zeige ich euch noch meine komplette Trainingswoche:
And finally, I'll show you my full week of training: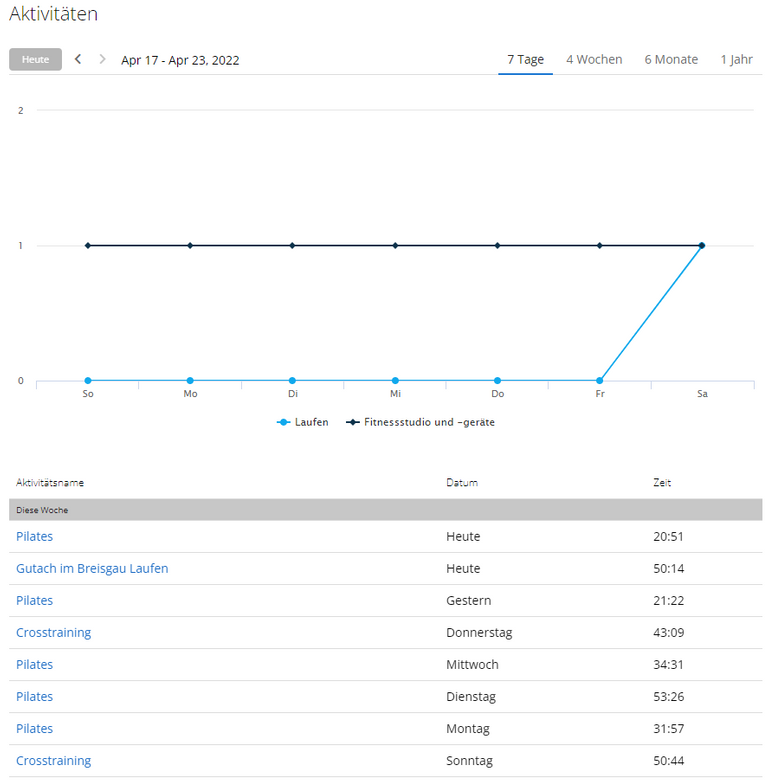 4x Pilates / Qi-Gong nach der Arbeit. 1x Crosstraining und heute nach dem Joggen um den Puls runter zu fahren auch noch mal ein paar Beweglichkeits- und Dehnübungen gemacht.
4x Pilates / Qi-Gong after work. 1x cross-training and today after jogging to drive the pulse down also again made a few flexibility and stretching exercises.
---

Die Fotos wurden von mir mit meinem OnePlus 6 gemacht.
Die Daten zeichnete ich mit meiner Garmin Fenix 6X Pro auf.
Die Screenshots sind aus Garmin Connect.



The photos were taken by me with my OnePlus 6.
I recorded the data with my Garmin Fenix 6X Pro.
The screenshots are from Garmin Connect.
Mostly translated with www.DeepL.com/Translator (free version)

---
---