Skate photography #3: Skate Tricks Practices!
Good day Skatehive!
Today I would like to share with you some of the shots from the session the past couple of weeks. I did not get to upload any video here as if felt like my clips are not that good and I am skating only here in our camp and very little on the streets.
Speaking of skating here at the camp, I visited the spot where I learned the frontcrooks last time. I never did that trick again after that session and I thought I have not mastered it yet. So the goal I had in my mind was to master the front crook and really know the proper way to do it. Everything worked out and I was able to land 3 times out of 5. Only issue is that I am doing a fakie out. Well just like my back crooks, it was a fakie out, I guess I need more practice. Here are a couple of front crooks!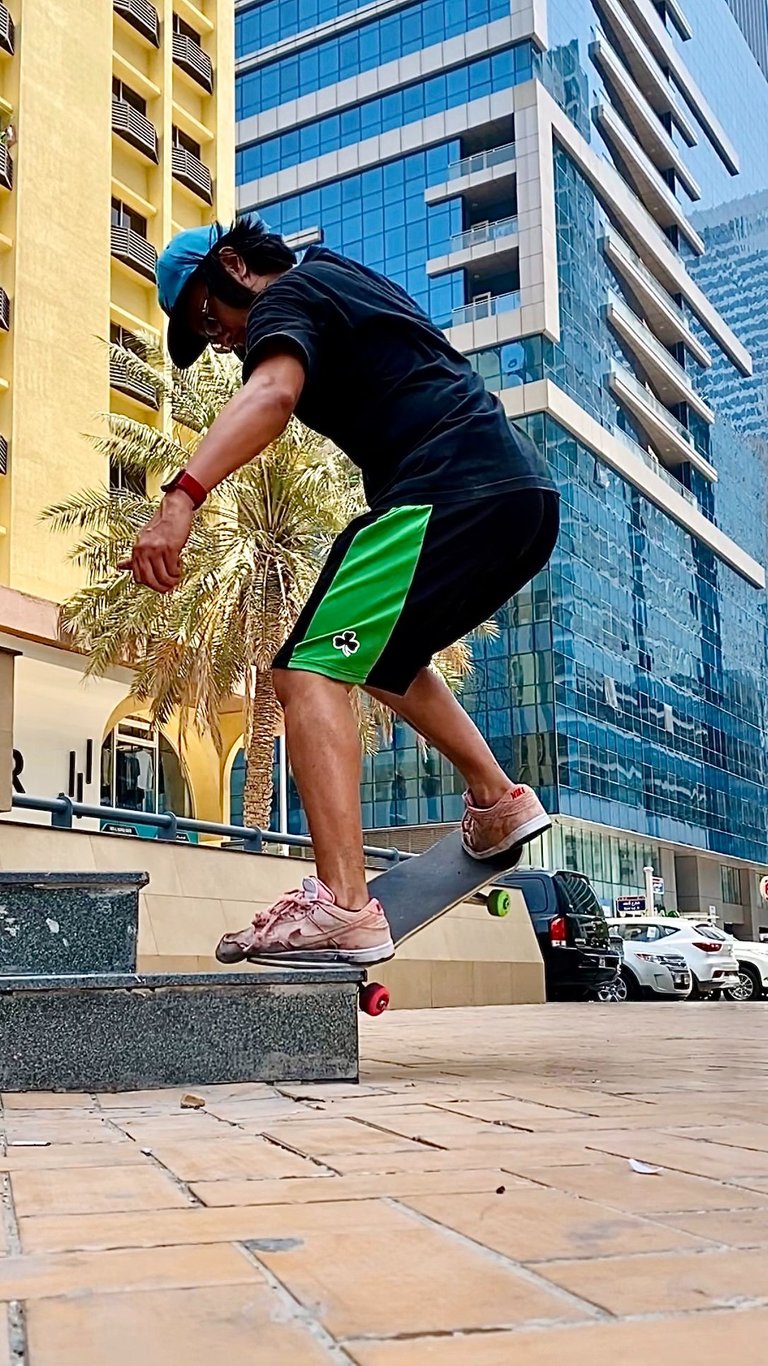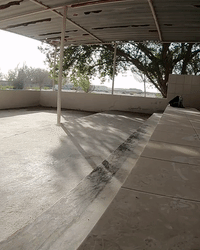 Here is one I thought I could do, this frontcrooks shove out. I could do shove outs of back crooks so I thought the concept of both tricks is the same. I was wrong and it was not at all hahah. In my front crook shove out, the board is behind me, so I realize I had to jump back. If your body is in a right position, the trick just comes naturally and the feet just follows the board. If done properly, it really looks like a pop shuv, but if not, see second GIF, it just looks like a failed body varial. Hahah.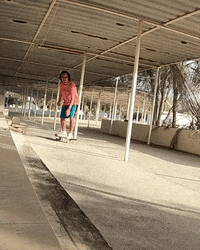 Here are a some nollie front and back tailslides. This is my substitute trick because I could not do a regular front and back tail. Those two tricks always stall on top of the ledge and not sliding at all, so one day I tried their nollie version and it slides on its own! I am still not giving up on regular back and front tails, one day I will get it and have it posted here. Hahah.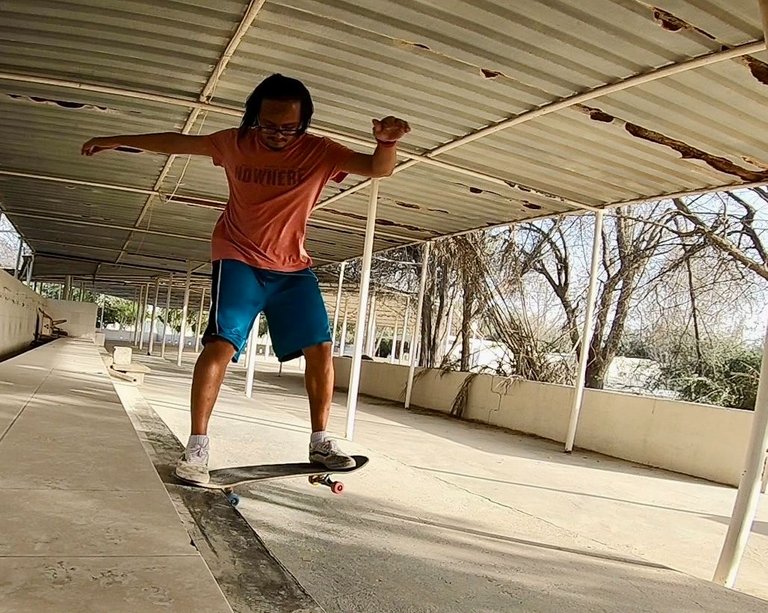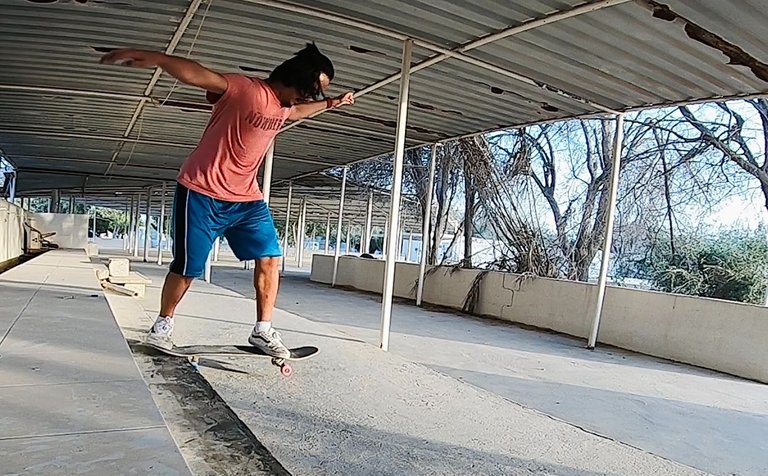 Here also a little nollie Five-O. this trick is simple and grinds far for me. I always do it whenever I see a ledge. It is a very adaptable trick and it is always in my warm up.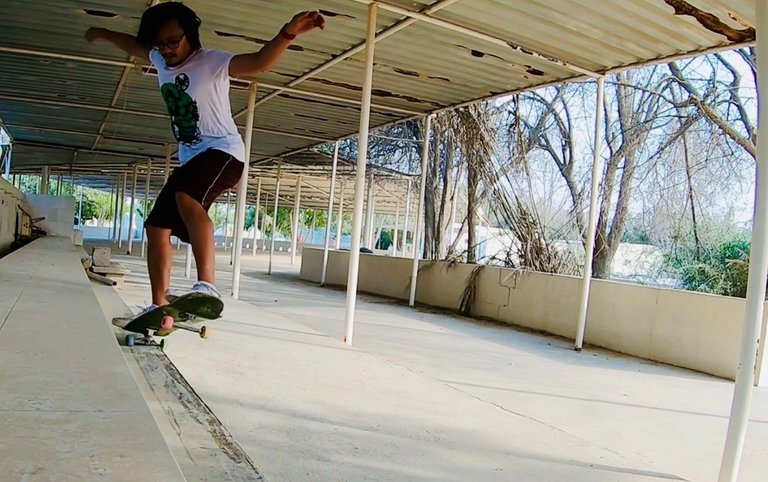 This one is from the park last time, I really do not know the name of the trick but it is just fun to do and may be a step to a new trick!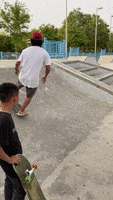 Hopefully I could get a video up again. If all schedules align and TJ can come and skate, I will have one. For now just stationary clips and photos. thanks very much for viewing!
Cheers!
@mark0318
P.S. Is that a 360? or just a pivot? doing it felt like fakie and just turning. haha, this is why I am not good at ramp tricks! ahahha
For more Content like Skateboarding, Photographs, Videos, Skate Blogs and Vlogs please visit my profile at https://hive.blog/@mark0318 I also have travel blogs and other stuff there, enjoy!
---
---