Skateboarding Photography. Three snaps over the years.
Good day Skatehive!
I have been writing, sharing photos and videos here in Hive(steemit) for over 3 years. It is amazing to think that I would last this long. I post once a week now, and I do not really share photos unless I think it is good enough. I just thought that I really need to share quality photos and quality post to make my blog worth the time of the reader. I started out thinking where would I dump all these skate photos and videos. Then I thought to myself, I can write and photo editing can be learned. I found out about steemit blog when I was browsing something I could not remember, probably How to's and tutorials then I ended up viewing blogs about photos, traveling and crypto, I thought I'd just give it a try and here we are now. My first post I basically said nothing and just posted. hahah, you can view it here: https://peakd.com/skateboarding/@mark0318/frontside-tail-stall. I do not know if I ever improved after that, all I know is that I enjoyed editing phots and videos and posting it here. All that being said, I still have loads of photos to share and some videos I have even forgotten to edit because of the little time I have. I hope I can edit them all and share it here. Then one day I would look back and read these things I wrote. hahah, that would be insane!
So here we are again sharing my skate photos here in Abu dhabi city! Enjoy and I hope you like it!
Here is the first photo. This was at the end of the session. Back in 2017, my friend Fermin took this photo. It looks nice and he had a great angle on it. I never knew he took this until I saw it after going back home. We skated from 4PM to 7PM. It was a hot day and after the session we just had to buy water and rest on the side of the store. I was exhausted and I just sat as I was drinking. Fermin had a great eye and timing. it was a nice photo and a great memory!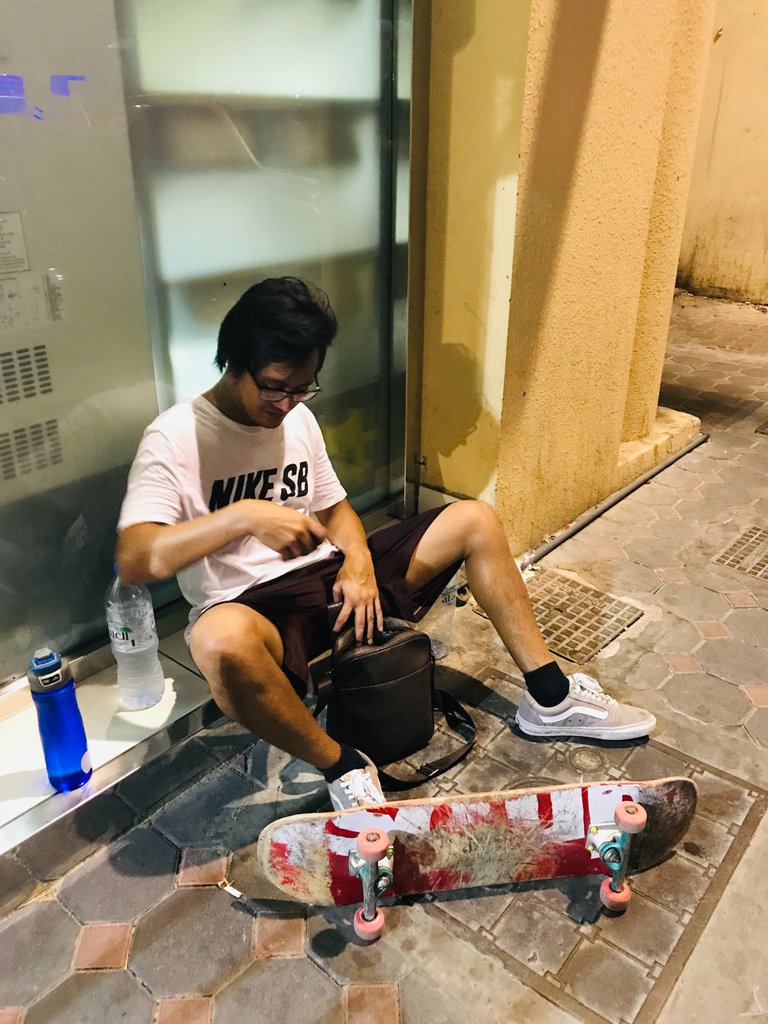 The caption says it all. hahah. It is from a song by the way. Great song. "Drive" by Incubus. I was doing a line here and Fermin was also filming me. I took this snap from the video and thought of a song, the first song that came in to my head was this song. I don't know. it just fits. This spot is the municipality spot by the way. It is a wide spot great for lines and flatground. People still skate this spot today.

And here is the last one. this spot is the same spot that I had my first ever Blog, This ledge spot is one of the known spot here in Abu Dhabi. This sequence is called the Fakie Nosegrind. I was skating here with TJ and I thought of the trick, I said if I can do a fakie nose slide why not put the truck in and see what happens, and then that was it! I suddenly learned the fakie nosegrind. one of the easiest ledge tricks I do. This is probably one of the first Fakie nose grind I ever did.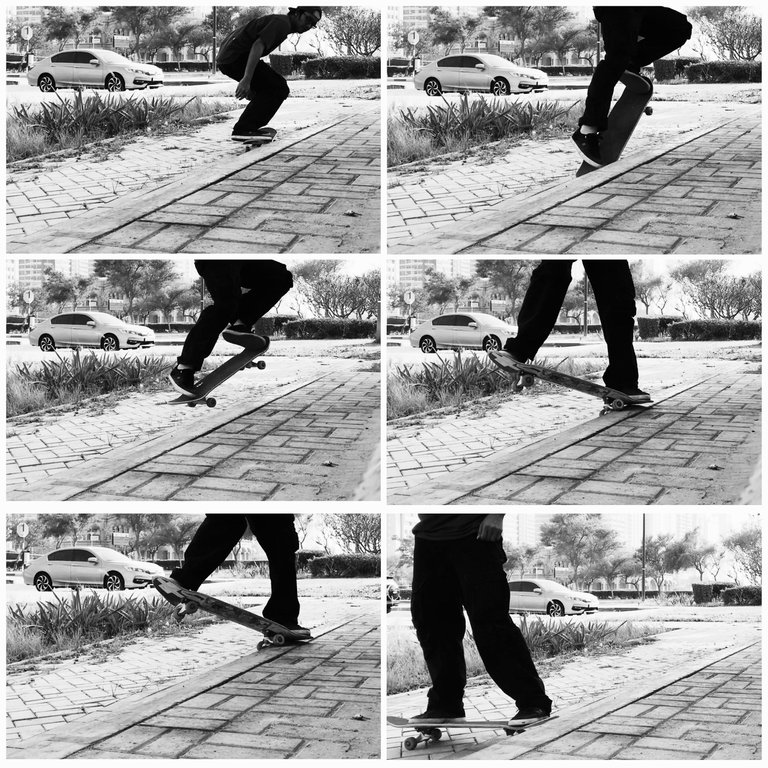 Thanks for viewing my photos! More skate session to come and more memories to make!
Cheers!
@mark0318
P.S. I would like to give a shout out to the @skatehive community for keeping it strong all throughout the years!!! haha Peace!
For more Skateboarding Content, Photographs, Videos, Skate Blogs and Vlogs please visit my profile at https://hive.blog/@mark0318 I also have travel blogs and other stuff there, enjoy!
---
---