Street Skating Session!
Good day Skatehive!
Here are some photos from our "street" style skating yesterday (Friday). We have not gone street in a long time as we skate the old skatepark more. We ended up skating the parking lot where I first posted my first ever blog photo.
We did some lines and the asphalt really feels different, and it feels like I am running slow so I need a couple more push to get the speed that I am used to. The skateparks are well smooth and no delay in skating. No delay I mean that in skateparks there are no cars which are constantly going around and looking for a parking spot, people walking and getting I the way, people stopping and looking once you pop your board, hahah this is like the Philippines all over again. One thing I love about this place is the kerb stones that are high enough to do tricks because I honestly cannot and have not learned how to do slappy grind tricks. I just do not get how it works.
Streets. City life. We skated a great spot and the sun was just rising. Perfect capture by TJ. We met at 5:45AM and I left them at 8AM. I cannot do a full day session because of my schedule. The positive thing about that limited time is that I really push myself to get tricks filmed and make the day productive. When I left them, they moved to a 5 stair spot, I have seen their video and it was great!
This is Van with his signature heelflip. I am starting to think that heelflips are Van's favourite trick OR it is the trick that he can do almost every try so he does it every session.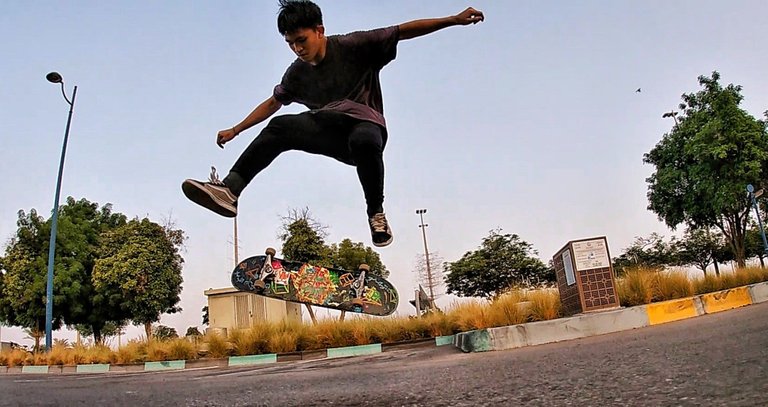 Van's manual from a skate line. This manual pad or sidewalk is made of bricks, not a smooth manual but if you go fast enough you will not notice the bricks as it hits your wheels.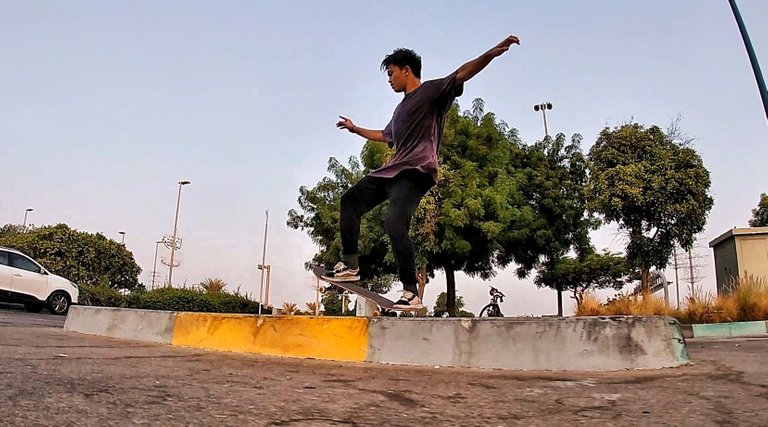 In contrast to Van's heelflip, every session I have this moment of bailing and lying down on my back. Not a good feeling when you are old and skating only 2 hours once a week. Hahah.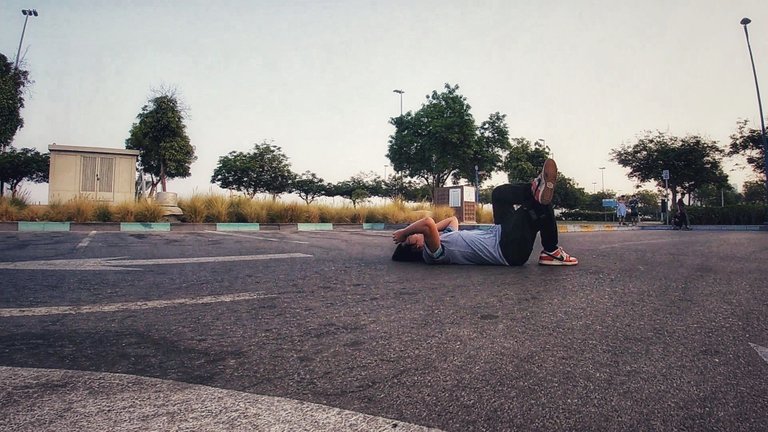 The session was basically a flatground session for me, these days I need to have a good feel of the spot before I go all out. the next session on this spot will be tricks and tricks. hahahaha.
Thanks for Viewing my Blog!!!! I appreciate your time!
Cheers!
@mark0318
P.S. Make the best of what you have!! haha Peace!
Special mention TJ for Filming!
For more Skateboarding Content, Photographs, Videos, Skate Blogs and Vlogs please visit my profile at https://hive.blog/@mark0318 I also have travel blogs and other stuff there, enjoy!
---
---