Throwback Time! Philippine Skate Photos!
Good day Skatehive!
Welcome to another Photo blog! This time I will be sharing these photos from the Philippines. The spot featured was all in the street in front of my house. My friend Lawrence skates here and his crew. the ground was rough here but this is where we can skate at the time so we made the best out of my short vacation here. This is a throwback as the title says, so some of the photos was taken by @toffer back in 2019. So here it is, I hope you like it!
This one is the smith grind. How to do a smith grind? well for me smith grinds are simple. I mean, I learned smith's when I was practicing frontside lipslides. For me, if you have mastered the frontside lipslide, smith's will be easy for you. Perfecting the 50-50 grind can help too. I like doing this trick on a rail, I could never perfect doing it on a ledge, it seems os cool to do smith's on a ledge but I just get stucked whenever I try. And somtimes I do it but when I look at the footage it just looks like a failed crappy 5-0. hahah.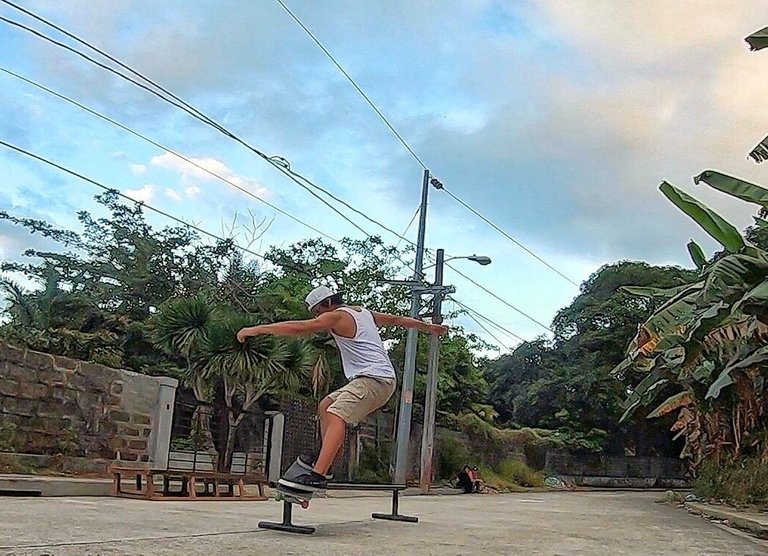 This next one is some kind of behind the scene footage of @toffer filming my Crooked grind. It was a great angle and it is only right to share it. He already made his filming and editing so much better since the last time we skated together. You can see his videos here: https://peakd.com/@toffer. He have amazing edits and really cool photos of everything!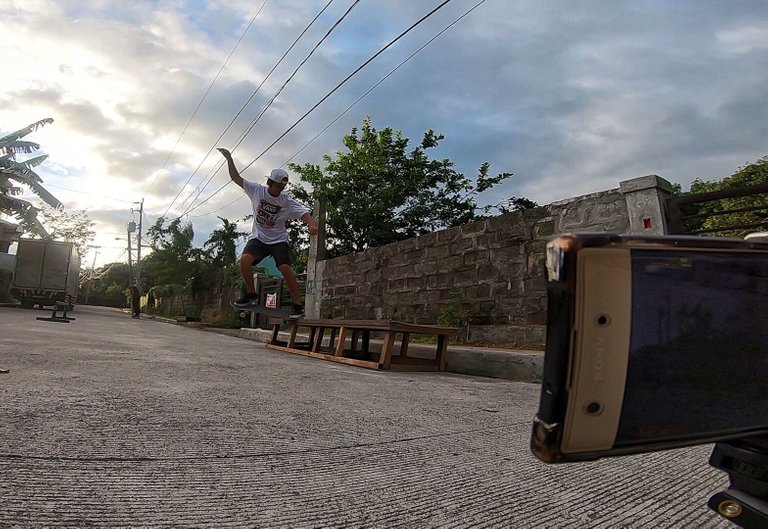 Now this is Allan. I took this shot. It looked cool so I had captured it before he moved. I miss this spot. We have my ledge set up and @titolicious's flatbar. We had a great time here.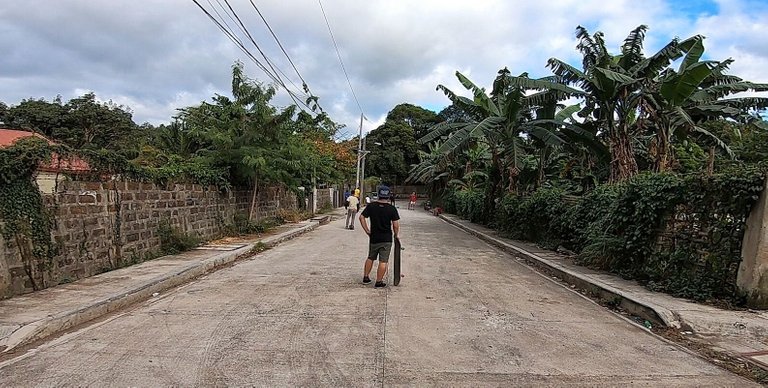 This is @toffer's shot of me doing a frontside boardslide on Danico's flatbar. Everytime I go for vacation I always borrow his flatbar, We made the ledge but the flatbar I just get it from his home and return it before my flight. Skateboarding in the Philippines is really different. I noticed my skating here makes my board quickly worn out. maybe here I skate almost three times a week or maybe the ground is rougher than the skatepark.

Now This is the final photo. I took this shot as we were leaving and going to the airport. The spot is empty now and no one is skating. I just want to remember this day. Literally in front of our house. What a great vacation!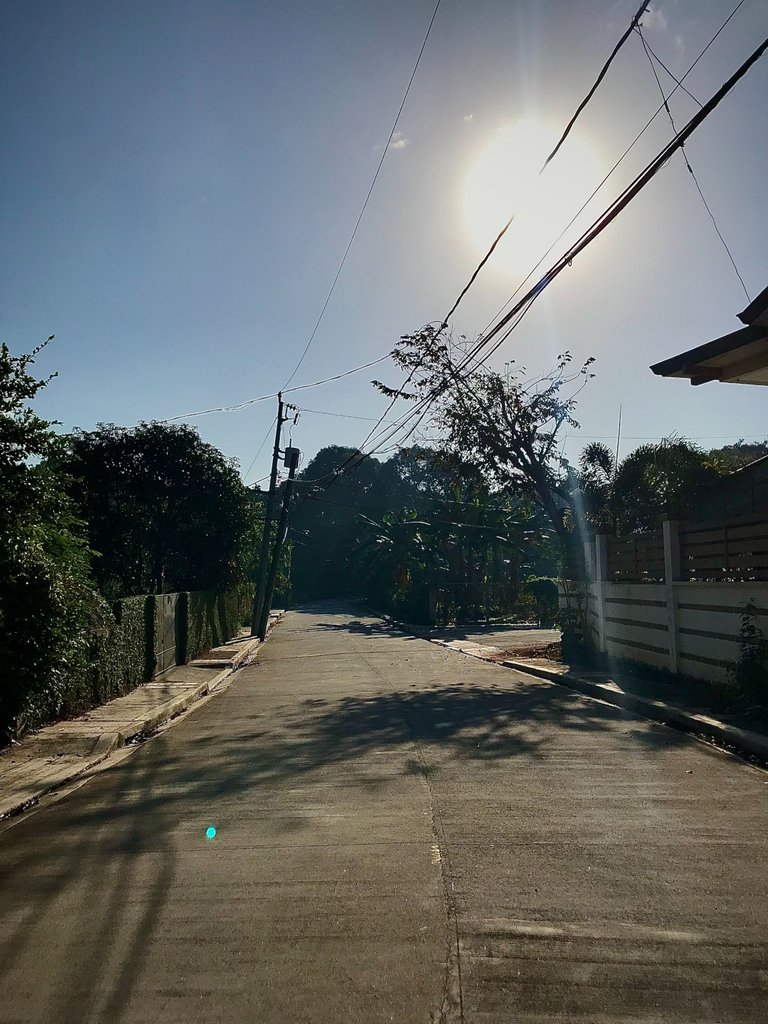 Thank you very much for viewing my Photos! I hope we can go home for a vacation now since the Covid pandemic cases are down and less. Here in the UAE, almost all restrictions of travel are removed now. So I wish next year we can go home and have fun, bond, and spend great time with friends and family.
Cheers!
@mark0318
P.S. I need a vacation!! haha Peace!
For more Skateboarding Content, Photographs, Videos, Skate Blogs and Vlogs please visit my profile at https://hive.blog/@mark0318 I also have travel blogs and other stuff there, enjoy!
---
---