[ESP-ENG] Chelsea vuelve a la victoria en liga, tras un espectacular golazo de Ziyech //Chelsea returns to victory in the league, after a spectacular goal by Ziyech
Saludos amigos de hive y @fulldeportes hoy domingo vengo hablarles sobre el partidazo de la premier League entre el Chelsea y el Tottenham por la jornada 23.
Greetings friends from hive and @fulldeportes, today, Sunday, I'm here to talk to you about the great Premier League game between Chelsea and Tottenham for matchday 23.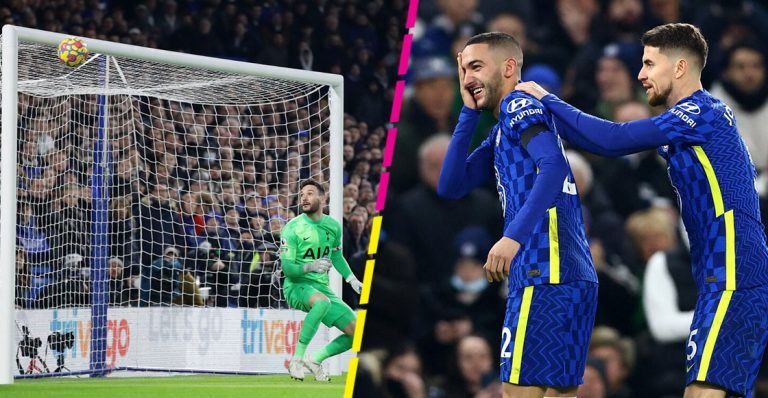 Fuente
Este domingo 23 de enero el Chelsea recibía en casa al tottenham por la jornada 23 de la Premier.
Chelsea que llega a este encuentro con andar un poco irregular, los últimos cinco partidos de liga ha tenido una victoria tres empates y una derrota, sin duda necesitaba una victoria.
La otra cara de la moneda es el tottenham que llega a este encuentro con un mejor andar en liga, últimos 5 partidos de hoy ha tenido tres victorias y dos empates, también necesitado por querer entrar en puestos de champions.
Un primer tiempo donde los Spurs salieron a jugar a la contra y a la larga no le daría resultado en el partido, Si tuviera un par de oportunidades y hasta un gol anulado a Ricky pero no mucho más de eso.
En cambio el Chelsea tuvo el control del partido y lo buscó en el primer tiempo una oportunidad Clara de lukaku, la defensa del tottenham hasta entonces estaba funcionando.
Empezando el segundo tiempo al minuto 47 Ziyech hacia una verdadera obra de arte, una comba extraordinaria que dejo como espectador a Hugo Lloris, que golazoooo, para mi uno de los mejores de la temporada, para romper toda la táctica defensiva de los Spurs.
This Sunday, January 23, Chelsea received Tottenham at home for matchday 23 of the Premier.
Chelsea that comes to this match with a somewhat irregular walk, the last five league games they have had one win, three draws and one loss, they definitely needed a win.
The other side of the coin is Tottenham, which arrives at this match with a better run in the league, the last 5 games today have had three wins and two draws, also in need for wanting to enter the champion positions.
A first half where the Spurs came out to play against and in the long run it would not give him a result in the game, if he had a couple of opportunities and even a goal disallowed by Ricky but not much more than that.
On the other hand, Chelsea had control of the game and Clara Lukaku looked for an opportunity in the first half, Tottenham's defense was working until then.
Starting the second half at minute 47 Ziyech made a true work of art, an extraordinary jump that left Hugo Lloris as a spectator, what a goal, for me one of the best of the season, to break all the defensive tactics of the Spurs.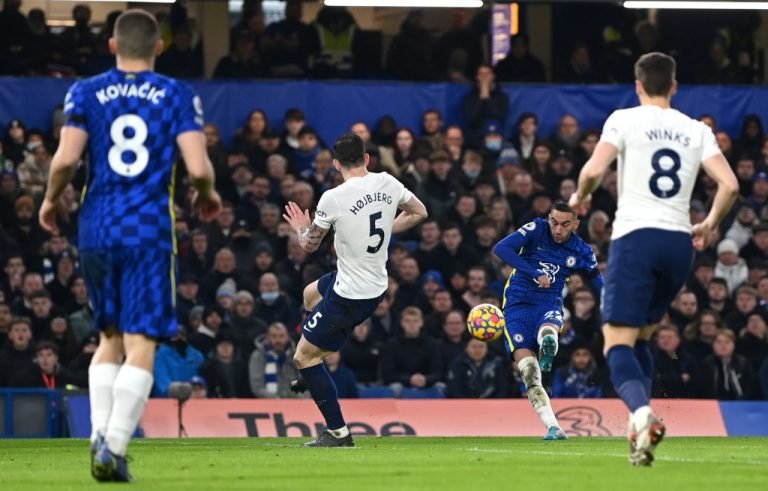 Fuente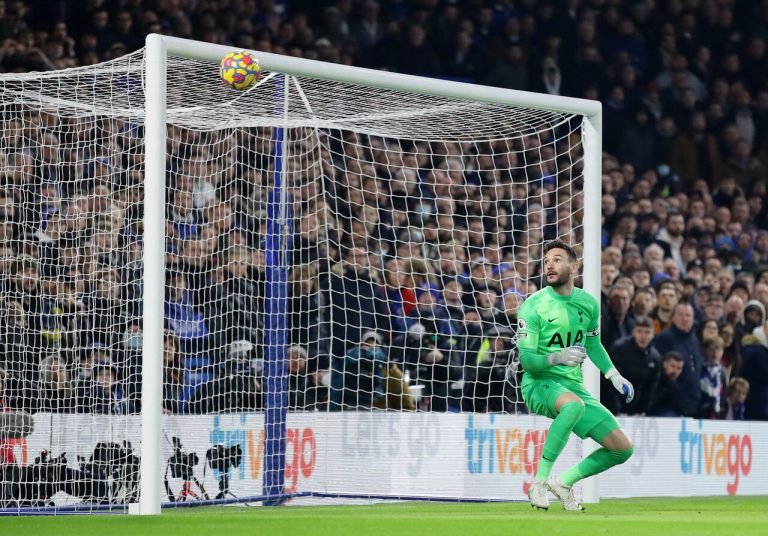 Fuente
A los 55 los blues sentenciaban el encuentro, tras un centro de Mason Mount, thiago Silva la manda a guardar para sí quedarse con la victoria, pienso que el tottenham se murió de nada, tú puedes jugar a defendería contraatacar Pero cuánto tiempo te durará defender, defender y defender cuando te metes en tu área en cualquier momento te van a convertir de tanto insistir y insistir, En mi opinión tiene jugadores para como para jugarle de tu atu al Chelsea.
At 55 the blues sentenced the match, after a cross from Mason Mount, Thiago Silva sends it to save for himself to keep the victory, I think that Tottenham died of nothing, you can play defense and counterattack But how long will it take you to defend , defend and defend when you get into your area at any time they are going to convert you from so much insisting and insisting, In my opinion they have players to play for Chelsea from your atu.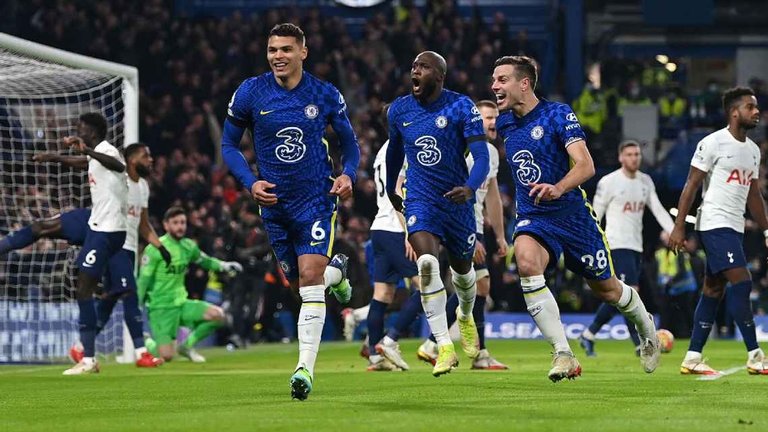 Fuente
Los dirigidos por Thomas Tuchel consiguen una gran victoria ya que en los últimos partidos de Liga no le había ido muy bien, en estos momentos los blues son tercero en la tabla de posiciones con 47 puntos a 10 del líder que es el Manchester City, el próximo partido del Chelsea es el 5 de febrero contra Plymouth Argyle en la cuarta ronda de la fa cup.
Ahora el equipo de Conte pierde una gran oportunidad de quedar cuarto en la tabla de posiciones por encima del United, más La derrota lo dejas séptimo con 36 puntos, nos mismo que tiene el Arsenal que hoy empató a cero contra el Burnley.
Esto fue todo por hoy, será hasta la próxima si tienen alguna pregunta con gusto se las responderé ,gracias.
Those led by Thomas Tuchel achieved a great victory since in the last league games it had not gone very well, at the moment the blues are third in the standings with 47 points, 10 behind the leader who is Manchester City, the Chelsea's next match is on February 5 against Plymouth Argyle in the fourth round of the fa cup.
Now Conte's team misses a great opportunity to finish fourth in the standings above United, plus The defeat leaves them seventh with 36 points, the same as Arsenal who today drew 0-0 against Burnley.
This was all for today, it will be until next time if you have any questions I will gladly answer them, thank you.
---
---