[ESP-ENG] Conmebol, las eliminatorias más difíciles del mundo//Conmebol, the most difficult qualifiers in the world
Hola amigos hive y @fulldeportes, hoy vengo hablarles sobre las eliminatorias de Conmebol, que en lo personal pienso que son las más difíciles del mundo.
Hello hive friends and @fulldeportes, today I am here to talk to you about the Conmebol qualifiers, which I personally think are the most difficult in the world.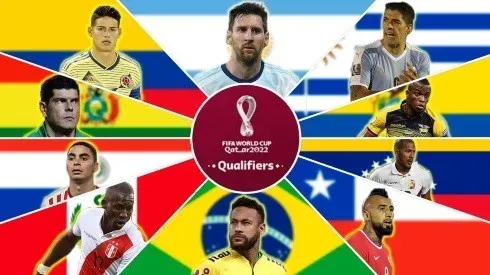 Fuente
Las eliminatorias más difíciles del mundo está en américa del sur, digo esto por muchas circunstancias pues vemos que en Conmebol siempre todo está muy parejo, muy pocas veces vemos resultados de 6 - 0 y 7 - 0 como vemos en otras eliminatorias.
Apenas hay 10 selección en Conmebo, como hay rivalidad y emociones:
Brasil
Argentina
Ecuador
Uruguay
Colombia
Venezuela
Paraguay
Chile
Bolivia
Perú
The most difficult qualifiers in the world are in South America, I say this because of many circumstances because we see that in Conmebol everything is always very even, very rarely do we see results of 6 - 0 and 7 - 0 as we see in other qualifiers.
There are barely 10 selection in Conmebo, as there is rivalry and emotions:
Brasil
Argentina
Ecuador
Uruguay
Colombia
Venezuela
Paraguayan
Chile
Bolivia
Peru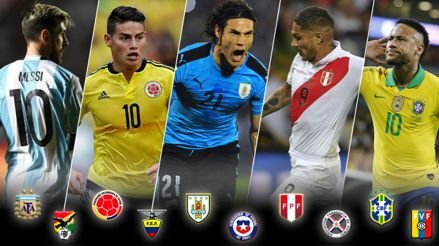 Fuente
Un alto nivel
Aparte de todo tenemos jugadores de altísimo nivel, bueno entre ellos vemos a uno de los mejores del mundo y seguramente de la historia del fútbol, cómo es Lionel Messi con Argentina, vemos a Neymar que está en el top 5 de los mejores jugadores del mundo actualmente vemos a jugadores como James Rodríguez, Luis Suárez,Cavani, Arturo Vidal, Alexis Sánchez, todo estos nombres pagan tu entrada a cualquier partido de eliminatoria de América del sur.
Un juego feroz
También podemos decir que son las eliminatorias dónde hay más juegos rústico y mucho contacto, más rivalidades y enemistades en el juego, históricamente es la saca más tarjetas por partidos, estas cosas que ves en Conmebol no se permite en Europa, que mi propia opinión es la que le sigue.
a high level
Apart from everything we have players of the highest level, well among them we see one of the best in the world and surely in the history of football, how is Lionel Messi with Argentina, we see Neymar who is in the top 5 of the best players in the world Currently we see players like James Rodríguez, Luis Suárez, Cavani, Arturo Vidal, Alexis Sánchez, all these names pay your ticket to any South American knockout game.
a fierce game
We can also say that they are the qualifiers where there are more rustic games and a lot of contact, more rivalries and enmities in the game, historically it is the draw of more cards per game, these things that you see in Conmebol are not allowed in Europe, which my own opinion is the one that follows.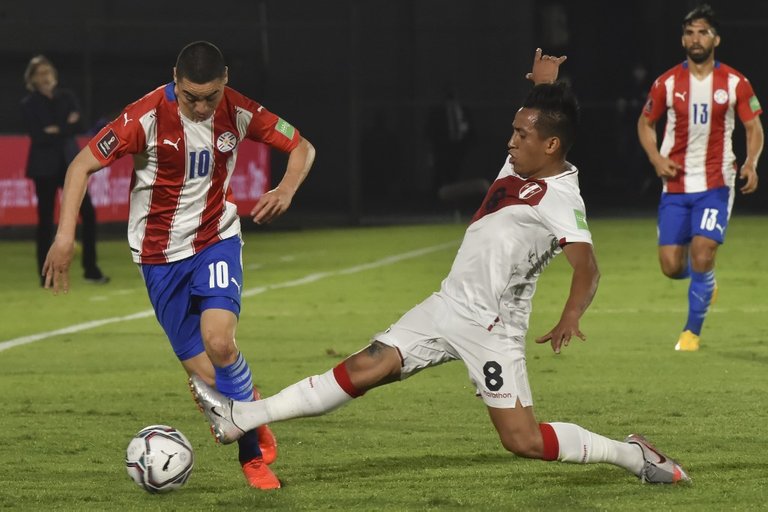 Fuente
Condiciones de los estadios
Algunos estadios en Sudamérica no están en las condiciones apropiadas para disputar un partido de eliminatoria mas sin embargo, las elecciones deciden jugar allí, puede ser porque le sea favorable o simple y llanamente les gusta jugar en el estadio pues a veces las condiciones no son las mejores eso lo hace muy complicado.
Circunstancias de las ciudades
Algo aún más complicado que tiene la eliminatoria Sudamericana, es que Hoy puede jugar a 4000 pies de altura en la paz y otro día puede jugar a 40 grados °C en Barranquilla, o simplemente a Ecuador a 3000 pies altura en Quito y después ir a jugar en la humedad de manaos contra Brasil Entonces esto realmente lo hace muy pero muy complicado para los equipos, pues vemos que por eso es que serían tan pareja las eliminatorias en Sudamérica, y las haces tan emocionante al mismo tiempo, esto no vemos en otra eliminatoria del mundo.
Stadium conditions
Some stadiums in South America are not in the right conditions to play a qualifying match, however, the elections decide to play there, it may be because it is favorable or simply and simply they like to play in the stadium because sometimes the conditions are not best that makes it very complicated.
Circumstances of the cities
Something even more complicated in the South American tie is that today you can play at 4,000 feet in La Paz and another day you can play at 40 degrees C in Barranquilla, or simply to Ecuador at 3,000 feet in Quito and then go to playing in the humidity of Manaus against Brazil So this really makes it very, very complicated for the teams, because we see that's why the qualifiers in South America would be so even, and you make them so exciting at the same time, we don't see this in another world qualifier.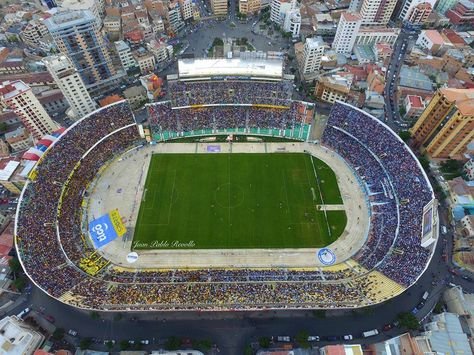 Fuente
Cada persona puede tener su propia opinión y la respeto mucho, pero creo que no hay duda de que en la Conmebol están la eliminatoria más emocionante, difícil caliente de todo el mundo.
En algún momento se nos dará
Entonces Hay personas como yo ( Venezolanos) que dicen que estuviéramos en la Concacaf de repente clasificamos clasificado al mundial, si estuviéramos disputando la eliminatoria en Asía ya fuéramos clasificado, y se entienden, en realidad se entiende Pero bueno tenemos que también agradecerte que estamos en la más difícil entonces si en el momento llegamos a clasificar, entonces estaríamos diciendo que le ganamos a los mejores y eso a veces lo importante.
Each person can have their own opinion and I respect it a lot, but I think there is no doubt that Conmebol is the most exciting, difficult and hot tie in the whole world.
At some point we will be given
So there are people like me (Venezuelans) who say that if we were in Concacaf, we suddenly qualified for the World Cup, if we were playing the tie in Asia we would already have qualified, and they understand, it is really understood But well, we also have to thank you for being in the most difficult so if at the moment we get to qualify, then we would be saying that we beat the best and that sometimes is important.

Fuente
Gracias por leer mi contenido, Espero que le guste.
Alguna duda pregunte, que contestaré con gusto.
Se despide un humilde servidor, @marvin08 será hasta la próxima,gracias.
Thank you for reading my content, I hope you like it.
Any questions ask, I will answer with pleasure.
A humble servant is dismissed, @marvin08 until next time, thanks.
---
---