[ESP-ENG] la Juve y una remontada espectacular, y le amargan una fiesta a la Roma de Mou.//Juve and a spectacular comeback, and they sour a party for Mou's Roma.
Saludos familia hive y @fulldeportes en esta oportunidad quiero hablarles sobre la remontada de la Juve de visitante frente a la Roma en un partido loco e inolvidable por la 21 de la serie A.
Greetings, hive family and @fulldeportes, this time I want to talk to you about Juve's comeback as a visitor against Roma in a crazy and unforgettable match for the 21st of serie A.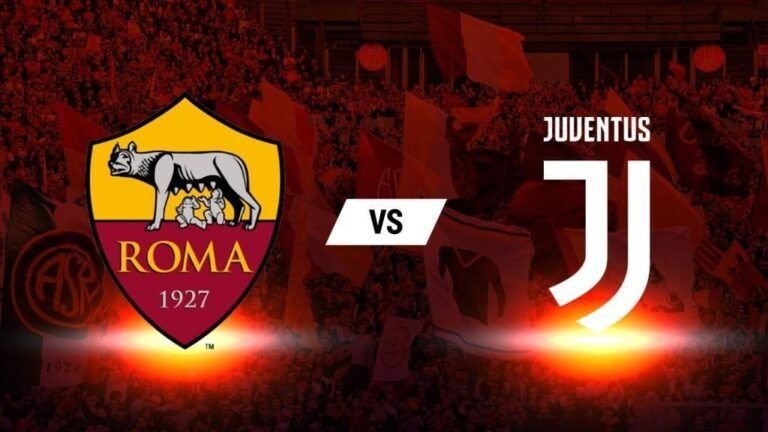 Fuente
Este domingo 9 de enero de este 2022 la Juve visitaba a la Roma de Mou en el Olímpico de Roma por la jornada 21 de serie A, un duelo directo, ya que la Juventus es quita la Roma sexta, los dos en busca de meterse en puestos de champions.
Un encuentro que tuvo de todo, protagonizó una remontada inolvidable en el olímpico a la Roma de Mou, un penalti fallado, polémicas y expulsiones, una locura de partido.
Un encuentro donde los locales pegaron de primero, en comienzo de partido Tamy Abraham al minuto 10 marcarba el 1-0 tras un tiro de esquina, y ponía a celebrar a los locales.
Los visitantes no tardaron en dar respuesta y al minuto 18 Paulo Dybala tras un golazo fuera del área espataba las acciones, un primer tiempo que terminaría igualado.
This Sunday, January 9, 2022, Juve visited the Roma de Mou at the Olympic in Rome for matchday 21 of serie A, a direct duel, since Juventus is taking away Roma sixth, the two looking to get into champions positions.
A match that had everything, starred in an unforgettable comeback in the Olympics against Mou's Rome, a missed penalty, controversies and expulsions, a madness in the game.
A match where the locals hit first, at the beginning of the match Tamy Abraham scored 1-0 after a corner kick at minute 10, and put the locals to celebrate.
The visitors did not take long to respond and at minute 18 Paulo Dybala after a great goal outside the area scattered the actions, a first half that would end even.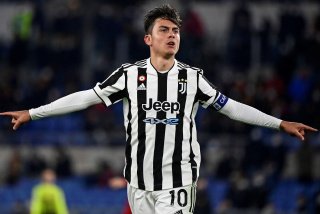 Fuente
Un segundo tiempo donde la loba tuvo un arranque furioso, Henrikh Mkhitaryan al 48 le daba la ventaja a los locales y volvía la fiesta al Olímpico.
Y antes de que la Juve asimilará el gol, Lorenzo Pellegrini sacaba una pincelada y marcaría un golazo de tiro libre, poniendo el 3-1 y ya era una fiesta para los locales.
Cuando pensé que la Roma iba por una goleada tremenda, al minuto setenta llega el descuento para la Juventus por intermedio de locatelli, y desde hay empezaba una catástrofe para los locales.
Tan solo dos minutos después Morata sacaba un remate que rechazó el portero y le quedó el rebote a Kulusevski y la mandaría a guarda para el 3-3 y enmudeció el Olímpico y Mou no lo podía creer.
Por si fuera poco 5 minutos más tarde De Siglio le daba la victoria a la tras un derechazo dentro del área, y lo que era una fiesta en el Olímpico se convirtió en un infierno para el equipo de Mou.
El cotejo de daría la oportunidad a los locales de empatar tras un penal cometido por De ligt y se iba expulsado por segunda tarjeta amarilla, Lorenzo Pellegrini sería el encargado pero sería víctima de la buena parada de Szczesny que convertía en héroe, y así la Roma se quedaba con las mano vacías después de estarlo ganando.
A second half where the wolf had a furious start, Henrikh Mkhitaryan at 48 gave the advantage to the locals and the party returned to the Olympic.
And before Juve assimilated the goal, Lorenzo Pellegrini drew a brushstroke and scored a goal from a free kick, making it 3-1 and it was already a party for the locals.
When I thought that Roma was going for a tremendous win, at minute seventy comes the discount for Juventus through locatelli, and from there began a catastrophe for the locals.
Just two minutes later Morata took a shot that the goalkeeper rejected and the rebound was left to Kulusevski and he would send it to guard for 3-3 and the Olímpico fell silent and Mou could not believe it.
As if that were not enough, 5 minutes later De Siglio gave victory to the team after a right hand inside the area, and what was a party at the Olímpico turned into hell for Mou's team.
The match would give the locals the opportunity to draw after a penalty committed by De ligt and he was sent off for the second yellow card, Lorenzo Pellegrini would be in charge but he would be the victim of the good save by Szczesny that made him a hero, and so Roma he was left empty-handed after winning it.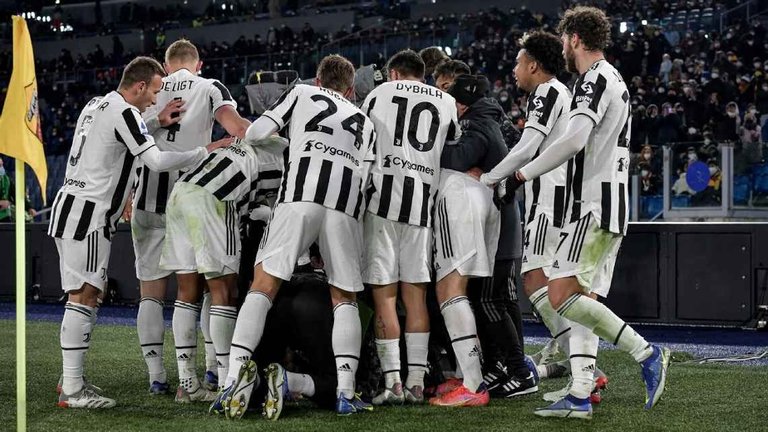 Fuente
La Juve que le saca 6 puntos a su rival directo que es la Roma, llega a 38 puntos a 3 del Atalanta que es cuarto con 41, la Juventus tienes un partido más que el Atalanta pero sin duda esta metida en la pelea por ese puesto de champions, ahora solo debe pensar en la ganar la supercopa de Italia frente al Inter este miércoles.
La otra cara de La Moneda es la Roma que con esta acumula su segunda derrota consecutiva y sigue con 32 puntos los mismo que tienen Fiorentina y Lazio, se le complican un poco las cosas al equipo de la capital que deberá empezar a ganar, por lo momentos le toca el Cagliari que está de 17 en puestos de descenso,
Juve, which takes 6 points from its direct rival, Roma, reaches 38 points to 3 from Atalanta, which is fourth with 41, Juventus has one more game than Atalanta but without a doubt is involved in the fight for that position champions, now you only have to think about winning the Italian super cup against Inter this Wednesday.
The other side of La Moneda is Rome, which accumulates its second consecutive defeat and continues with 32 points the same as Fiorentina and Lazio have, things are a bit complicated for the team from the capital that must start to win, so moments it's Cagliari who is 17 in relegation places.
---
---