[ESP-ENG] Milán inspirado golea al Venezia, y pelea hombro a hombro con el Inter por el liderato De la serie A//Inspired Milan thrashes Venezia, and fights shoulder to shoulder with Inter for the lead of Serie A.
Saludos familia hive y @fulldeportes, hoy 9 de enero estaré hablando sobre el encuentro disputado entre el Venezia recibiendo al Milán en el estadio Pier Luigi Penzo por la jornada 21 de la serie A.
Greetings hive family and @fulldeportes, today January 9 I will be talking about the match played between Venezia hosting Milan at the Pier Luigi Penzo stadium for matchday 21 of Serie A.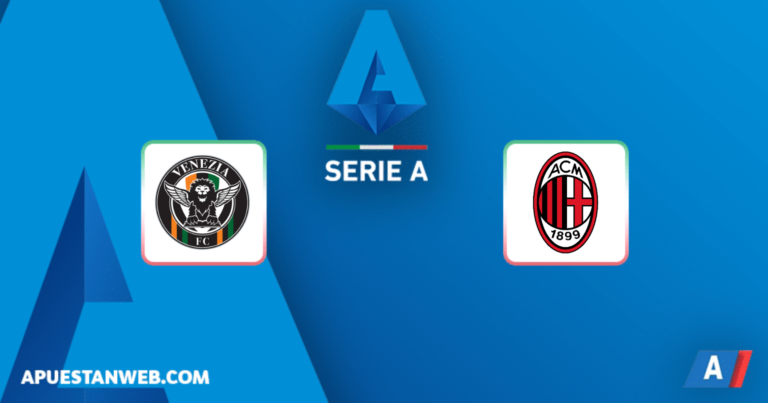 Fuente
Este domingo 9 de enero, el equipo de Pioli visitaba al venzia por la jornada 21, un encuentro de vital importancia para el rojinegro que ganando le metería presión al Inter que es el líder.
El encuentro tuvo un comienzo glorioso para el Milán que solo necesitó 2 minutos para irse arriba por intermedio de sueco Zlatan Ibrahimovic Tras una asistencia de Leao, el sueco que este año cumplirá 41 años de edad sigue el sorprendiendo a todos con sus goles.
El equipo de pioli dominó todo el primer tiempo con posesión y con muchas llegadas pero no podría aumentar la ventaja en los primero 45.
El segundo tiempo que empezó como termino el primero con un milan dominante, tan dominante que apenas a los 48 Theo Hernández pondría el 2-0 tras otra asistencia de Rafael Leao que estaba haciendo un partido bastante completo unos de los mejores junto a theo en mi opinión.
El equipo rojinegro no le bastó con la ventaja de dos goles e iba en busca de más, y al mismo 59 Michael Svoboda recibe una tarjeta roja tras una mano cometida dentro del área y sentencian pena máxima y theo Hernández que Theo Hernández cambiaría por gol para sentenciar el encuentro.
This Sunday, January 9, Pioli's team visited Venzia for matchday 21, a meeting of vital importance for the rojinegro who, by winning, would put pressure on Inter, who is the leader.
The match got off to a glorious start for Milan, who only needed 2 minutes to go up through Swede Zlatan Ibrahimovic After an assist from Leao, the Swede, who will turn 41 this year, continues to surprise everyone with his goals.
Pioli's team dominated the entire first half with possession and many arrivals but could not increase the lead in the first 45.
The second half began as the first ended with a dominant Milan, so dominant that just at 48 Theo Hernández would make it 2-0 after another assist from Rafael Leao who was doing a fairly complete game one of the best with theo in my opinion.
The red-black team was not enough with the advantage of two goals and was looking for more, and at the same 59 Michael Svoboda receives a red card after a hand committed in the area and sentenced maximum penalty and theo Hernández that Theo Hernández would change for a goal for sentence the meeting.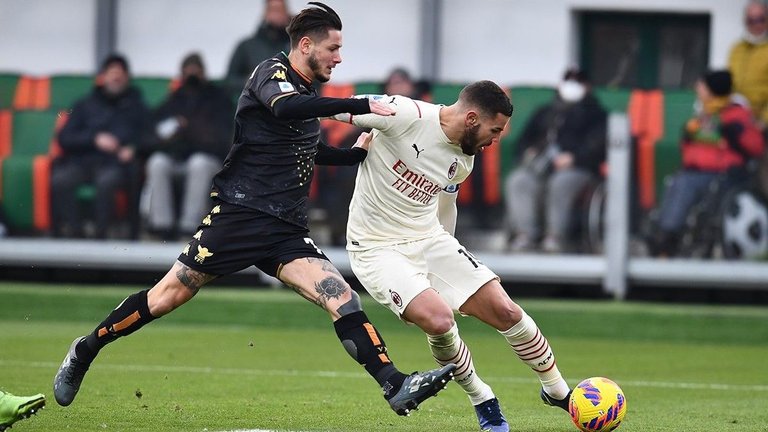 Fuente
El equipo de pioli llega a su tercera victoria consecutiva con 10 goles favor y tan solo 3 en contra números realmente buenos,
Empoli 2-4 Milán
Milán 3-1 Roma
Venezia 0-3 Milán
The pioli team reaches its third consecutive victory with 10 goals in favor and only 3 against really good numbers,
Empoli 2-4 Milan
Milan 3-1 Rome
Venezia 0-3 Milan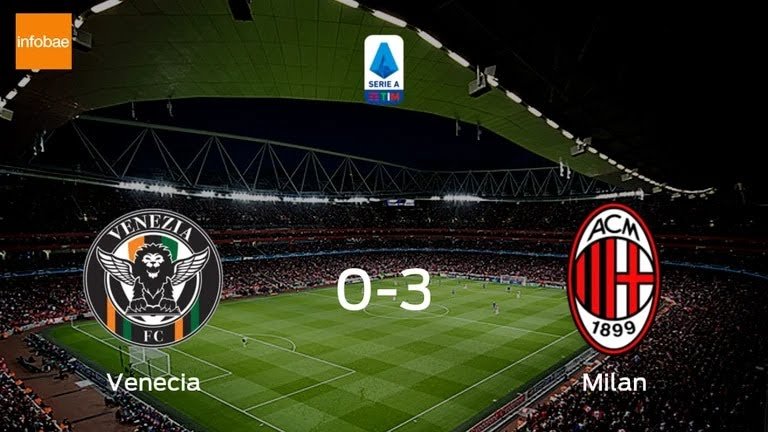 Fuente
Y con esta victoria es líder momtentanio con 48 puntos a la espera de lo que haga el Inter más tarde que se enfrenta a la Lazio, la escuadra milanista está haciendo la cosas muy bien, ahora le toca enfrentar al Genoa que está en zona de descenso un rival relativamente como para conseguir su cuarto triunfo consecutivo, esta lucha por el escudeto está muy interesante esperemos a ver que pasa en las próximas jornadas
Por otra parte el Venezia está complicado 17 en la en esa lucha por no descender, y el miércoles le toca enfrentar al complicado Atalanta que es cuarto en la tabla y quiere seguir aferrándose a esos puesto de champions.
And with this victory he is the momtentanio leader with 48 points waiting for what Inter does later that he faces Lazio, the milanista squad is doing things very well, now it is his turn to face Genoa who is in the relegation zone A relative rival to get their fourth consecutive win, this fight for the team is very interesting, let's wait to see what happens in the next days.
On the other hand, Venezia is complicated 17 in that fight not to be relegated, and on Wednesday it is their turn to face the complicated Atalanta who is fourth in the table and wants to continue holding on to those championship positions.
---
---