[ESP-ENG] Show de goles en el boxing day, el city aplasta al Leicester de local // Goal show on boxing day, the city crushes Leicester at home
Saludos familia hive y @fulldeportes, hoy 26 de diciembre vengo a hablarles sobre el partido de la fecha en el boxing day, donde el Manchester City goleo 6-3 al Leicester de Brendan Rogers y el objetivo cumplido, estirar la diferencia en la punta del campeonato, por la jornada 19 de la premier League.
Greetings hive family and @fulldeportes, today December 26th I come to talk about the match of the day on Boxing Day, where Manchester City beat Brendan Rogers' Leicester 6-3 and the goal achieved, stretching the gap at the top of the championship, for the 19th round of the Premier League.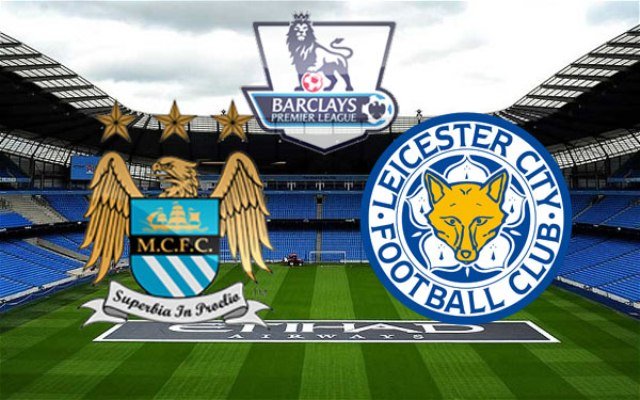 Fuente
---
Este domingo en el boxing day el equipo de Pep Guardiola aplastó a los zorros de local en el Eitham Stadium en un encuentro entretenido, con muchos goles, en mi opinión uno de los mejores encuentros del campeonato por su desarrollo.
EL City lleva lleva 9 partidos sin perder por liga la última fue contra el Cristal Palace el 30 de octubre, por ello es más líder que nunca.
El Leicester que buscaba acercarse a puestos europeos no pudo con esta aplanadora, viene de perder en penales contra el Liverpool en copa y de ganar 4-0 al Newcastle.
La primera mitad fue pura y exclusivamente celeste, a penas al minuto 5 Kevin de Bruyne la bajo dentro de área enganchó para su pierna menos hábil y mandó un zurdazo que dejó sin oportunidad a Kasper Schmeichel.
A los 14' Riyad Mahrez puso el segundo de penal, una falta que le cometieron dentro del área, y así recordó a todos la famosa ley del ex.
Los ciudadanos eran una aplanadora y 7 minutos después Ilkai Gündogan pone el tercero tras un rebote del portero, después de un centro de Joao Cancelo.
Parecía mentira que a los 25 minutos el city ya goleaba 4-0 al Leicester tras otro penal cobrado en este caso por Raheem Sterling, los zorros aguantaron y lograron terminar el primer tiempo si que le metieran más goles.
This Sunday on Boxing Day, Pep Guardiola's team crushed the Foxes at the Eitham Stadium in an entertaining match, with many goals, in my opinion one of the best matches of the championship for its development.
City has been unbeaten in the league for 9 matches, the last one was against Crystal Palace on October 30, so they are more than ever leaders.
Leicester, who were looking to get closer to the European places, could not withstand this steamroller, coming from losing on penalties against Liverpool in the cup and winning 4-0 against Newcastle.
The first half was purely and exclusively sky-blue, in the 5th minute Kevin de Bruyne took the ball down inside the box, hooked it to his less skilled leg and sent a left-footed shot that left Kasper Schmeichel with no chance.
In the 14th minute, Riyad Mahrez scored the second from a penalty, a foul on him inside the box, and reminded everyone of the famous law of the ex.
The citizens were a steamroller and 7 minutes later Ilkai Gündogan put the third after a rebound from the goalkeeper, after a cross from Joao Cancelo.
It seemed unbelievable that after 25 minutes City were already 4-0 up against Leicester after another penalty taken in this case by Raheem Sterling, the Foxes held on and managed to finish the first half without conceding any more goals.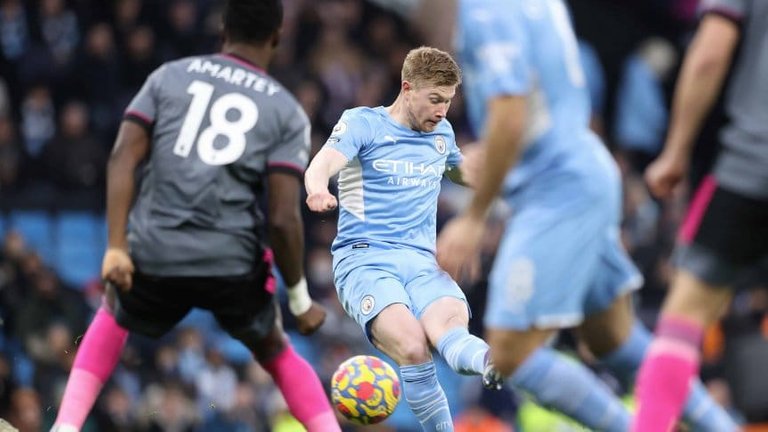 Fuente
---
El segundo tiempo en un partido de locos, a los 55 los visitantes lograron reaccionar tras una contra, donde Iheanacho le coloca una pelota en profundidad a James Maddison que lo coloca mano a mano con el portero Ederson que no pudo hacer nada tras la definición el partido se ponía 4-1.
Solo tres minutos después Ademola Lookman achicaba la diferencia a 2 goles e iban por la heroica.
Y en honor a la ley del ex Iheanacho ponía el cotejo por un solo gol al 65 y el Leicester empezaba a soñar con la remontada, Pep no lo podía creer el encuentro era una locura.
Pero solo 4 minutos le duró la felicidad a los zorros, de pelota parada Aymeric Laporte ponía el 5-3 de cabeza para la tranquilidad de los locales.
Ya para poner cifras definitivas apareció de nuevo Raheem Sterling y bajarle la persiana al encuentro y concluir la goleada del city.
The second half was a crazy game, at 55 minutes the visitors managed to react after a counter, where Iheanacho put a deep ball to James Maddison who put him one on one with the goalkeeper Ederson who could not do anything after the definition the game was 4-1.
Only three minutes later Ademola Lookman reduced the difference to 2 goals and went for the heroics.
And in honor of the law of the ex Iheanacho put the game to a single goal at 65 and Leicester began to dream of a comeback, Pep could not believe it, the game was crazy.
But only 4 minutes of happiness lasted for the foxes, Aymeric Laporte headed in a set piece to make it 5-3 for the home side.
Raheem Sterling appeared again to put the final numbers and bring the game to a close, concluding City's victory.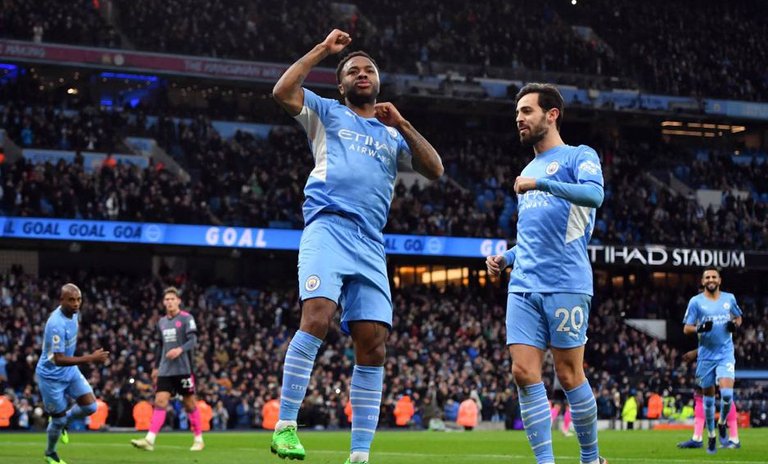 Fuente
---
El Manchester City llega a 18 goles en tres partidos algo descomunal, en mi opinión este equipo viene en muy buena forma y los jugadores en una condición tremenda, tanto en liga como en Champions que clasificó primero de grupo por encima del PSG nada fácil, se viene el Brentford este miércoles
Por su parte, creo que el Leicester debe mejorar mucho esta muy irregular tienes solo 22 puntos y de 9 en la tabla de posiciones sabiendo que tiene 2 partido menos y si quieres estar en puesto europeo tiene que empezar a ganar más encuentros tiene los jugador y un técnico para mejorar, ahora tiene una dura prueba este martes contra el Liverpool lindo encuentro.
Manchester City reaches 18 goals in three games something huge, in my opinion this team is in very good shape and the players are in a tremendous condition, both in the league and in the Champions League which qualified first in the group over PSG not easy, Brentford is coming this Wednesday.
For its part, I think Leicester must improve a lot this very irregular you have only 22 points and 9 in the standings knowing that has 2 game less and if you want to be in European position has to start winning more games has the players and a coach to improve, now has a tough test this Tuesday against Liverpool nice game.
---
---