[ESP-ENG]El atlético del cholo no pudo aguantar el partido, los leones se lo dan vuelta en 4 minutos//The cholo athlete could not stand the game, the lions turn it around in 4 minutes
Saludos amigo de hive y @fulldeporte, hoy jueves 13 de enero estoy por aquí para hablarles sobre la segunda semifinal de la supercopa española entre el Atlético de Madrid y el Athletic club de Bilbao, donde el equipo de Simeone quedaría eliminado.
Greetings friend from hive and @fulldeporte, today, Thursday, January 13, I am here to talk to you about the second semifinal of the Spanish Super Cup between Atlético de Madrid and Athletic Bilbao, where Simeone's team would be eliminated.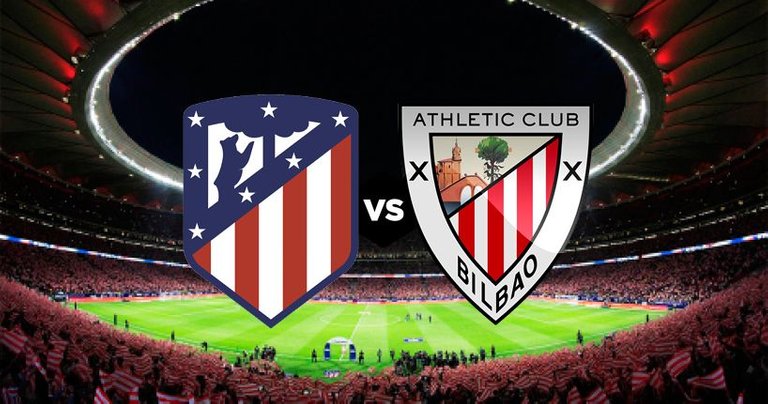 Fuente
Hoy vivimos la segunda semifinal de la supercopa española donde el Atlético del Cholo simeone quedaría eliminado por el atletic club de Bilbao .
Marcelino que ahora jugará la final contra el Real Madrid este domingo 16 de Enero, recordemos que el Real Madrid dejó en el camino al Barcelona el día de ayer en tiempo extra por un resultado de 3-2.
El encuentro sabu varían el estado internacional de rey fahd en Arabia Saudita, lo del cholos llegando como favoritos al torneo lograron ponerse por delante en el segundo tiempo con un autogol de Álvarez tras un cabezazo de Joao Félix al minuto 62.
Más sin embargo, los colchoneros no pudieron aguantar la ventaja que habian obtenido, qué en tan solo 4 minutos el Atlético clud logró darlo vuelta, al 77 y al 81 con tantos de Yeray y Nico Williams el jovencito de 19 años que hacía historia, y ahora tendría la oportunidad de quedar campeón este domingo frente a la Casa Blanca.
Today we live the second semifinal of the Spanish Super Cup where Atlético del Cholo Simeone would be eliminated by the Athletic Club of Bilbao.
Marcelino who will now play the final against Real Madrid this Sunday, January 16, let us remember that Real Madrid left Barcelona on the road yesterday in extra time by a result of 3-2.
The sabu meeting varies the international status of Rey Fahd in Saudi Arabia, the cholos arriving as favorites to the tournament managed to get ahead in the second half with an own goal by Álvarez after a header by Joao Félix at minute 62.
More however, the colchoneros could not withstand the advantage they had obtained, that in just 4 minutes Atlético Club managed to turn it around, at 77 and 81 with goals from Yeray and Nico Williams, the 19-year-old boy who made history, and now he would have the opportunity to become champion this Sunday in front of the White House.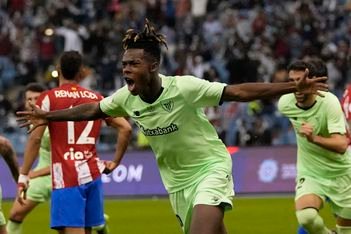 Fuente
En lo personal creo que la Atlético de madrid tiene muchas falencias defensiva algo que en realidad no puede ocultar más y eso le ha costado partidos como el de ahora y en la liga Santander hasta en la misma Champion que por un momento dado estuvo complicado para pasar de grupo, se complicó en algún momento pues eso le ha pasado factura hasta ahora creo que el cholo simeone debe mejorar muchas cosas en el equipo específicamente en el juego aéreo porque hasta ahora ha sido un dolor de cabeza, también Cabe destacar que vive un momento muy irregular en liga donde los últimos seis partidos ha perdido cuatro a ganado uno y a empatado uno, recordemos que hasta ahora es cuarto en liga junto con la Real Sociedad y un poquito más abajo con un punto menos el Barcelona, es complicado hasta ahora el momento del Atlético de Madrid que debe pensar solo en el miércoles en la Real Sociedad, jugaran por los octavos de final de copa del Rey, esperemos que hace el equipo del Cholo para revindicarse de esta situación.
Personally, I think that Atlético de Madrid has many defensive shortcomings, something that in reality it cannot hide anymore and that has cost it games like the one now and in the Santander league even in the Champion itself, which for a given moment was difficult to pass group, it got complicated at some point because that has taken its toll on him until now I think that cholo simeone must improve many things in the team specifically in the aerial game because until now it has been a headache, also It should be noted that he lives a moment very irregular in the league where in the last six games they have lost four, won one and tied one, remember that so far they are fourth in the league along with Real Sociedad and a little lower with Barcelona one point less, it is complicated so far the moment from Atlético de Madrid who should only think about Wednesday at Real Sociedad, they will play for the round of 16 of the Copa del Rey, let's hope what Cholo's team does to vindicate themselves from this your situation.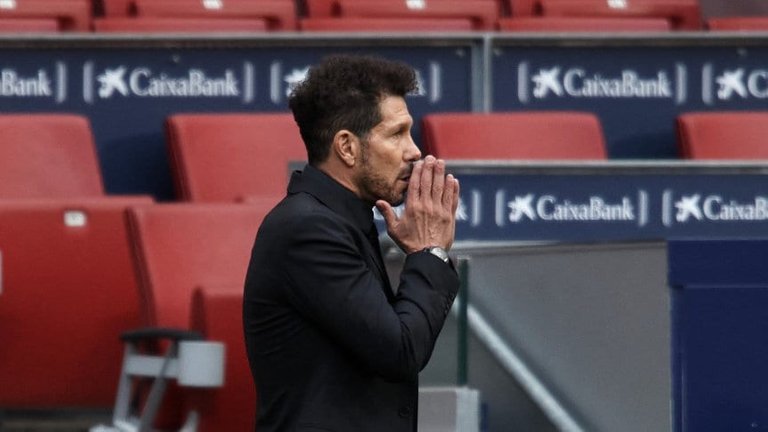 Fuente
Por otra parte el atletic club obtiene una gran victoria, una gran remontada que le da el pase a la gran final, que se disputará el título de la supercopa frente nada más y nada menos que contra el Real Madrid, que hasta ahora es líder en la liga y el favorito para llevarse el título Pero recordemos que nada está dicho y los leones siempre están ahí para arruinar la fiesta a cualquier equipo, siempre están peleando contra los grandes.
On the other hand, the atletic club obtains a great victory, a great comeback that gives them a pass to the grand final, which will dispute the title of the super cup against nothing more and nothing less than Real Madrid, which until now is the leader in the league and the favorite to take the title But let's remember that nothing is said and the lions are always there to spoil the party for any team, they are always fighting against the greats.
---
---