(PL/ENG) Wpadłem do wody / I fell into the water
Hej, dziś z pracy wróciłem bardzo zmęczony, ale jakoś znalazłem motywację na spacer. Udałem się w stronę największego jeziora w okolicy. Dużo wody ubyło po upalnym lipcu oraz sierpniu. Mogłem bez problemu wejść na ogrodzony (w sumie nielegalnie, gdyż w Polsce jest takie coś jak prawo przejścia) teren. Wcześniej było tam ogrodzenie do samej wody, ale woda cofnęła się o jakieś półtora metra. Przeszedłem przez ogrodzony teren, zrobiłem kilka zdjęć i uznałem, że pójdę jeszcze leśną drogą. Próbowałem zrobić kilka fotek z ciekawej pozycji, ale nie skończyło się to dobrze. Wpadłem jedną nogą do jeziora prawie do kolana. Woda była nadzwyczajnie ciepła jak na koniec września. Zrobiłem dziś ponad 11 tysięcy kroków. Jutro planuję małą przerwę od spacerów.
Hey, today I came back from work very tired, but somehow found the motivation to go for a walk. I headed towards the largest lake in the area. A lot of water had disappeared after the hot July and August weather. I was able to enter the fenced (actually illegal, since in Poland there is such a thing as a right of passage) area without any problem. Previously there was a fence all the way to the water, but the water had receded by about a meter and a half. I crossed the fenced area, took a few photos and decided that I would still go along the forest road. I tried to take some photos from an interesting position, but it didn't end well. I fell one foot into the lake almost to my knee. The water was unusually warm for the end of September. I took more than 11,000 steps today. Tomorrow I plan to take a small break from walking.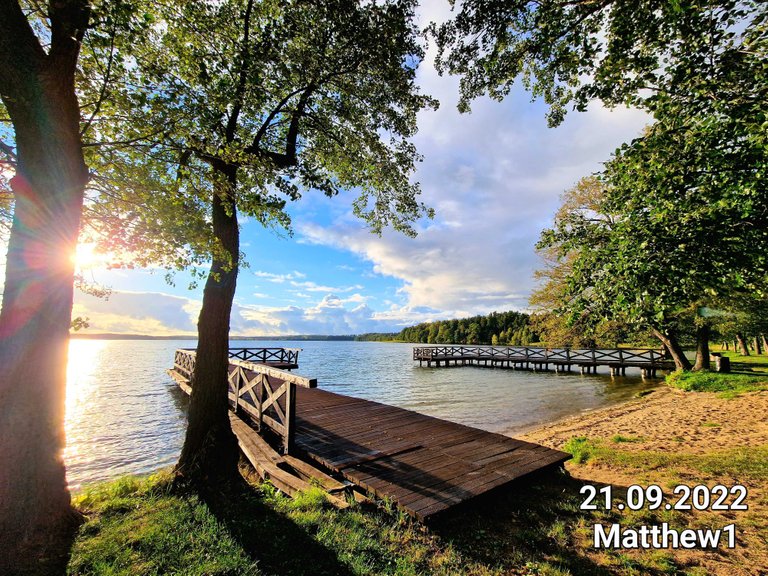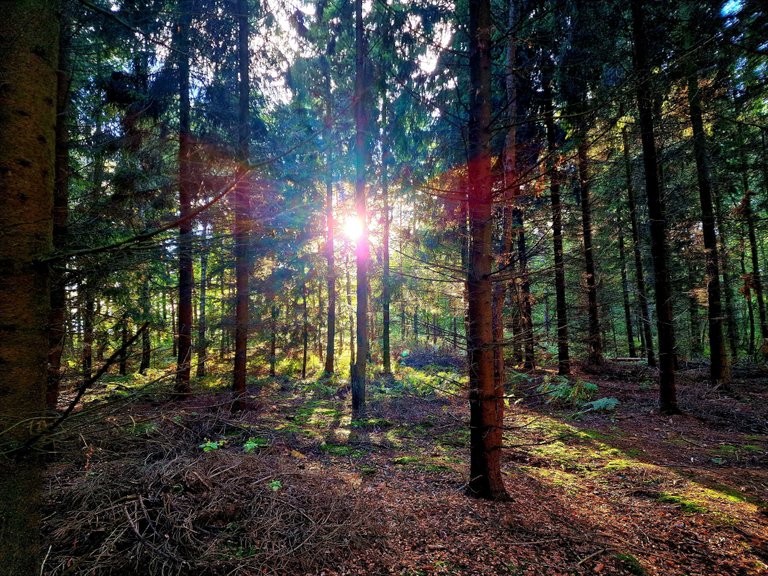 Zdjęcia zostały zrobione telefonem (Samsung S22 Ultra).
The photos were taken with a phone (Samsung S22 Ultra).
Pozdrawiam!
I wish you a good day/night/evening

Statystyki moich zmagań w rywalizacji "poprzeczka".
01.9.2022 - Sukces (8,529 kroków)
02.9.2022 - Sukces (16,752 kroków)
03.9.2022 - Sukces (17,434 kroków)
04.9.2022 - Sukces (9,103 kroków)
05.9.2022 - Sukces (18,550 kroków)
06.9.2022 - Sukces (13,050 kroków)
07.9.2022 - Sukces (8,215 kroków)
08.9.2022 - Sukces (8,140 kroków)
09.9.2022 - Sukces (15,482 kroków)
10.9.2022 - Sukces (12,501 kroków)
11.9.2022 - Sukces (13,974 kroków)
12.9.2022 - Sukces (13,828 kroków)
13.9.2022 - Porażka (7,426 kroków)
14.9.2022 - Porażka (6,238 kroków)
15.9.2022 - Sukces (17,282 kroków)
16.9.2022 - Porażka (12,337 kroków)
17.9.2022 - Porażka (10,351 kroków)
18.9.2022 - Sukces (18,264 kroków)
19.9.2022 - Sukces (19,745 kroków)
20.9.2022 - Sukces (22,693 kroków)
21.9.2022 - Porażka (11,194 kroków)

| ilość sukcesów | ilość porażek | całkowita ilość kroków |
| --- | --- | --- |
| 16 | 5 | 274,850 |


This report was published via Actifit app (Android | iOS). Check out the original version here on actifit.io




21/09/2022

11194

---
---