FINAL DAY HARD BALL! — Dogged winners, perfect losers, Chaos and Madness.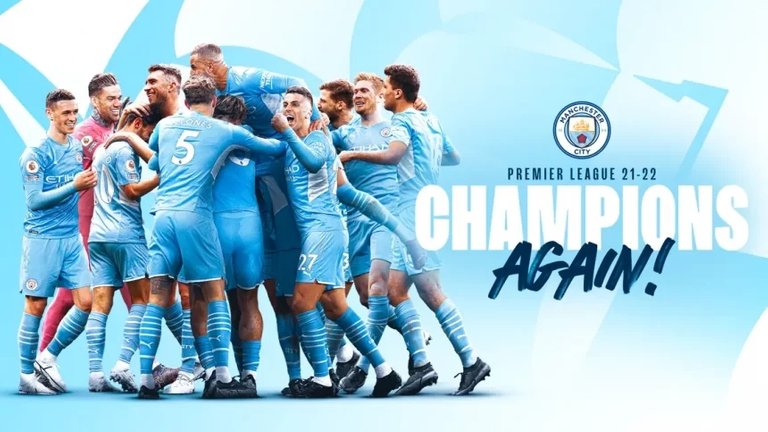 source
Sunday! Or should I say Sun-day because the week 38 of the Epl was not shy of the shine!.
It's the Final week of the English Premier League, and We could charge the Epl for drunk driving as it didn't fail to deliver truckloads of excitement with Chaos all over the matches played.
City are champions! And even on the Final day, Pep and his boys had to show just how much of champions they were. 2-0 down to Gerrad's Aston villa at 69mins, in what seemed as a fairytale plot being played by former Anfield lads, Gerrad and Coutinho. But one Could say it was another "Gerald Slip" or it was just the resilience of this City team as the tie was turned around by 2 goals in the space of 2mins speared headed by the German machine, Ikay Gundugan.
A third goal in dying minutes of the game confirmed City champions.
Liverpool, you can call them perfect losers! Their 3rd time in 4 seasons they've hacked an impressive 90+ pts without winning the league. 1-0 down to Wolves at 3min, the boys from Anfield again showed why they're in the UCL final as they hunted down Wolves with a comeback to win 3-1. Although it was another good show from Klop's boys, they definitely would've have loved their one-time captain handing them the EPL title. But that fiction was just to remain just that .
Elsewhere Tottenham were running riot against already relegated Norwich City, to make the remaining automatic UCL spot theirs! And though the Gunners were spraying bullets all over Everton, that noise could not stop Spurs from taking the spoils of a hard fought UCL qualification.
While Man City were getting ready to party, the red side of Manchester was as quite as the graveyard as they failed to help themselves to the Europa qualification Spot. But it was in Fate's script that Brighton Albion would be the Joshua to stop the sun from going down on United, as they brightened the dull skies of United with a win Over the Hammers who where in contention for the Europa spot.
At the bottom of the Sea, there was still a lot of swimming to do and Leeds were just able to muster the strength to swim to the surface and survive drowning to relegation.
The Epl comes to an end and for some they've made a statement but for others there are glitches to be fixed.
Thanks for reading.
---
---