Albirex Niigata is back in J1 =/= Albirex is zurück in J1 👹🍣🎎 My Japan ENG-GER
There weren't so many good news recently, so I am always glad when something comes up which eases my mind. In the last days it was some football news that made smile and feel good. After Albirex Niigata beat Vegalta Sendai 3:0 in their latest home game, it was clear that the team from the port town at the Japanese Sea will be finally back to the highest Japanese football league J1.
After spending the last 5 years in the second leagues J2, Albirex will be back playing in J1 from 2023. It is some pretty important news for the region, which isn't facing the same popularity as the counterparts at the Eastern side of the country. Nevertheless the team had always a positive impact on the city and its people, and it is good to see them challenging themselves in the top league again.
Even though Albirex lost their game last weekend at Tokyo Verdy, the already secured them the title of J2 champion for this season. The 2nd ranking team Yokohama FC lost their home game as well, so now one game before finishing the season Albirex can't be pushed off the leagues top places anymore.
At the moment Yokohama FC will be the team joining Albirex Niigata in being promoted to J1, but the teams from the 3rd to 6th place will still need to play another short tournament to determine the team which will challenge the place 16 team of J1 in some relegation games.
As Albirex had to witness themselves, it can be pretty tough to be promoted from the second league up to J1, but eventually the Niigata side was able to complete their big goal of joining Japan's top teams again.
Good luck for the next season Albirex. And I am sure the team, the players and their supporters will enjoy their last home game this week and celebrate their great victory in this football season.
よくできました ❣ yokudekimashita ❣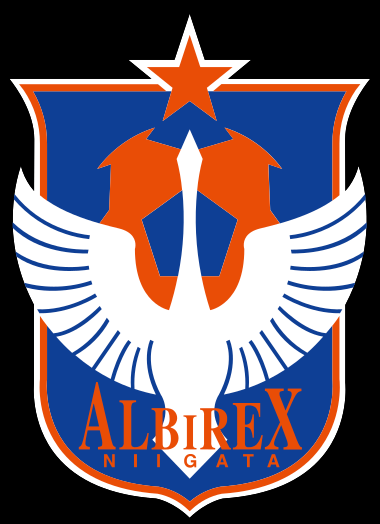 source


DEUTSCH
In letzter Zeit gab es ja nicht so viele gute Nachrichten, deshalb bin ich immer froh, wenn es etwas gibt, das mich aufheitert. In den letzten Tagen waren es einige Fußballnachrichten, die mich zum Lächeln brachten und dabei ein wenig Freude bereiteten. Nachdem Albirex Niigata im letzten Heimspiel Vegalta Sendai mit 3:0 geschlagen hat, war klar, dass die Mannschaft aus der Hafenstadt am japanischen Meer endlich wieder in die höchste japanische Fußballliga J1 aufsteigen darf.
Nach einer fünfjährigen Phase in der zweiten Liga J2 wird Albirex ab 2023 somit endlich wieder in der J1 (der früheren J-League) spielen und sich beweisen dürfen. Das ist eine wichtige Nachricht für die Region im Westen der japanischen Hauptinsel, die nicht die gleiche Popularität genießt wie ihre Pendants im Osten des Landes. Nichtsdestotrotz hatte der Verein immer einen positiven Einfluss auf die Stadt und ihre Einwohner, und es ist gut zu sehen, dass sie nun wieder in der obersten Liga antreten können.
Auch wenn Albirex am vergangenen Wochenende sein Spiel bei Tokyo Verdy verlor, sicherte sich das Team damit bereits den Titel des J2-Meisters für diese Saison. Der zweitplatzierte Yokohama FC hat sein Heimspiel ebenfalls verloren, so dass Albirex nun ein Spiel vor Saisonende nicht mehr von der Tabellenspitze verdrängt werden kann.
Im Moment ist der Yokohama FC die Mannschaft, die zusammen mit Albirex Niigata in die J1 aufsteigt, aber die Mannschaften auf den Plätzen 3 bis 6 müssen noch ein weiteres kurzes Turnier spielen, um die Mannschaft zu ermitteln, die in den Relegationsspielen den Drittletzten der J1 herausfordern wird.
Wie Albirex am eigenen Leib erfahren musste, kann es ziemlich schwierig sein, aus der zweiten Liga in die J1 aufzusteigen, aber letztendlich konnte die Mannschaft aus Niigata ihr großes Ziel, wieder zu den Top-Teams Japans zu gehören, verwirklichen.
Viel Glück für die nächste Saison, Albirex. Und ich bin sicher, dass die Mannschaft, die Spieler und ihre Fans ihr letztes Heimspiel in dieser Woche genießen und ihren großen Sieg in dieser Fußballsaison feiern werden.
よくできました ❣ yokudekimashita ❣
---
---