Drawing Roman Reigns - From WWE
One of the leading world starts in World wrestling entertainment is Roman. He has dominated WWE over the years and has won every challenger who comes his way. The latest was his fight against Brock Lesner where the last man standing after 10 counts wins. He won and retained his title.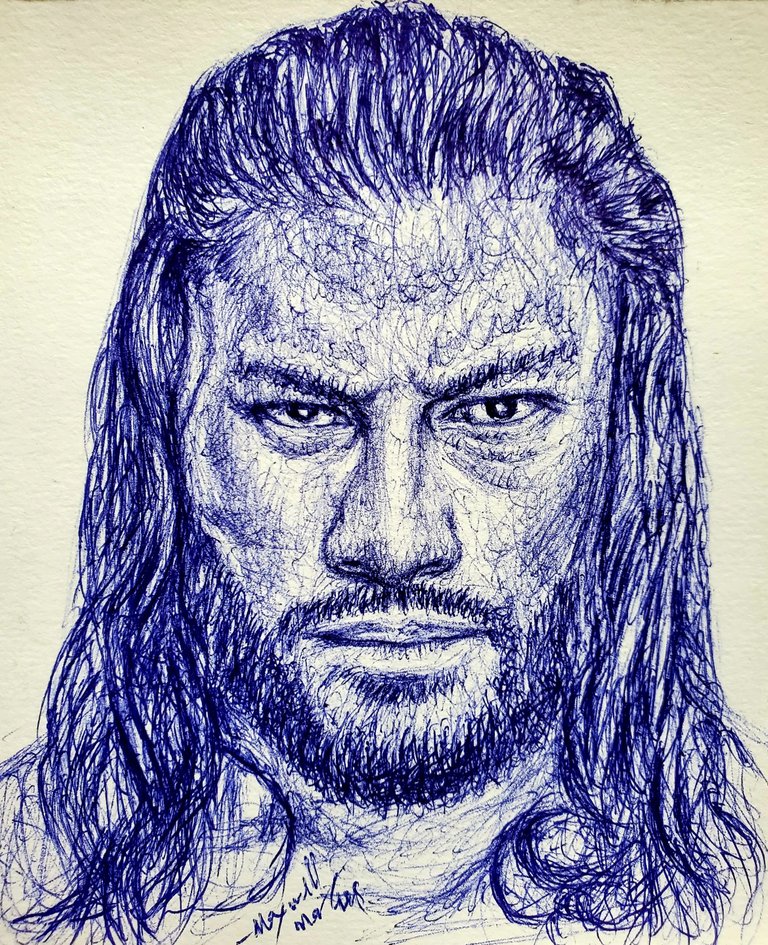 Some fans believed it was through the help of the Usos (acclaimed brothers) that he won while others argued that Brock used a tractor that was why his brothers intervened.
With that, he continued his winning streaks and the universal title which has surpassed the milestone of 700 days and nearing 1000 days. His championship reigns reminds me of that of Hulk Hogan in the late 1980s.
I'm a big fan wrestling, I love watching it and being updated. His next opponent is Drew McIntyre where he might likely lose those titles. For now, he is still the Undisputed Universal World Heavyweight Champion. Holding two highly rated and big title can never get easier.
The drawing was done with a blue ballpoint pen on a cardboard paper using scribble style and I found my reference photo here. You can see my steps below: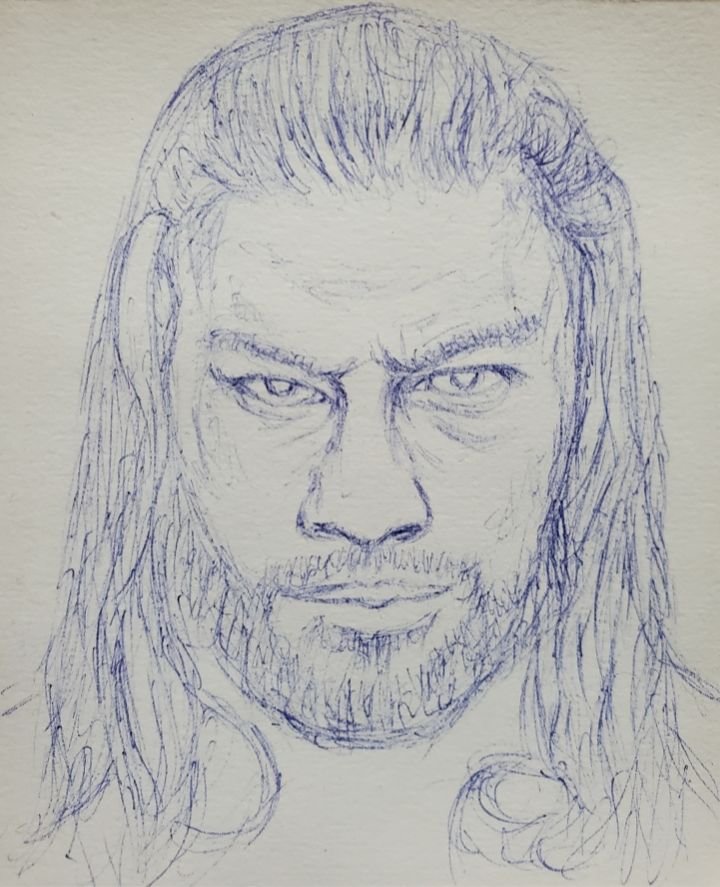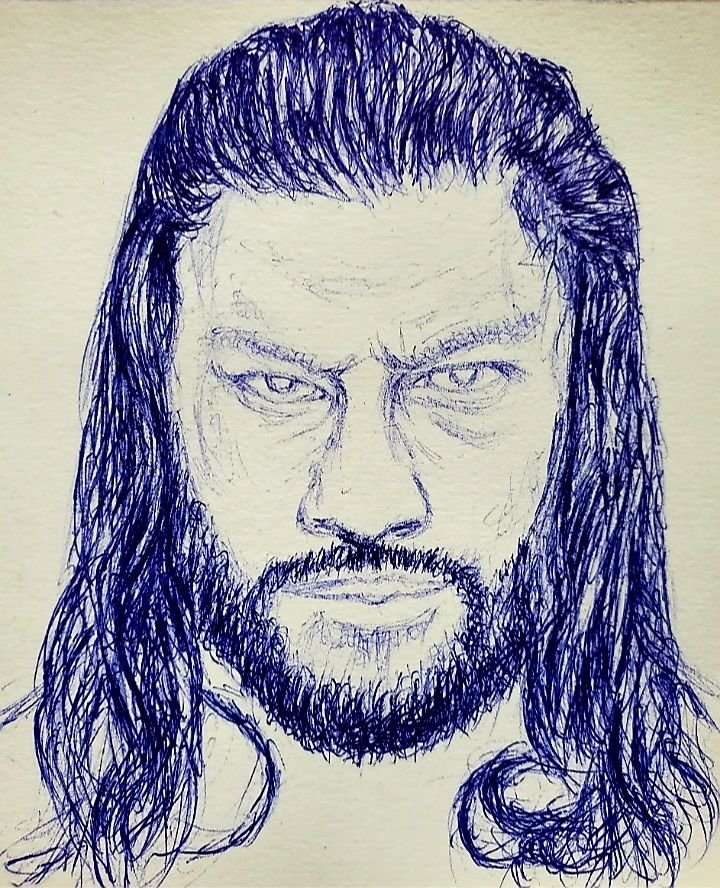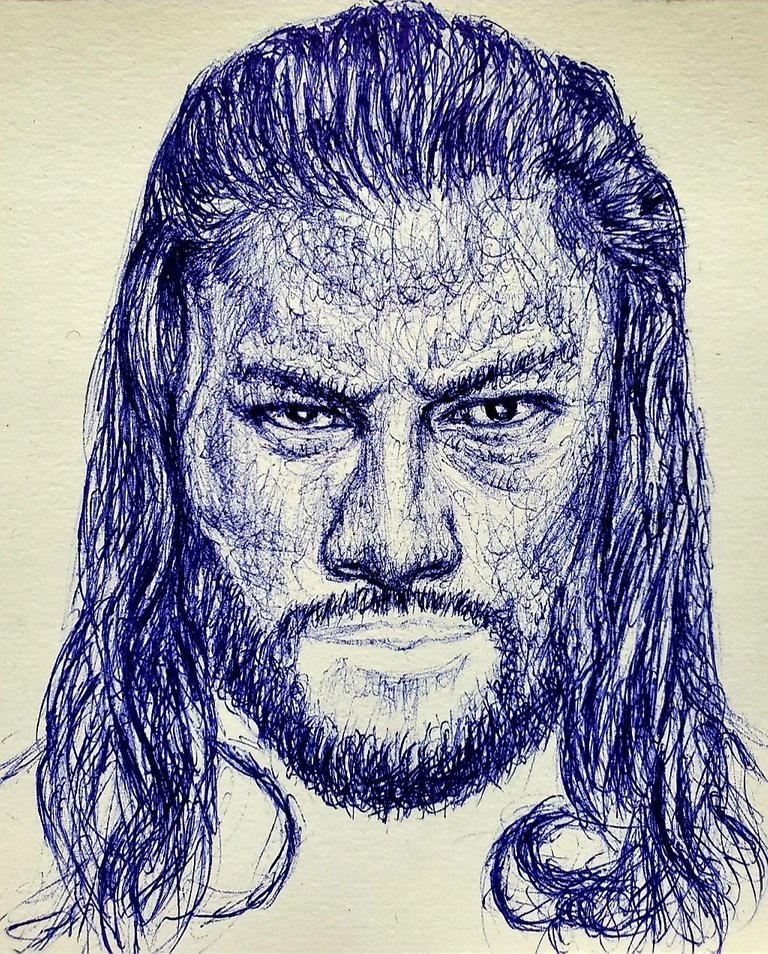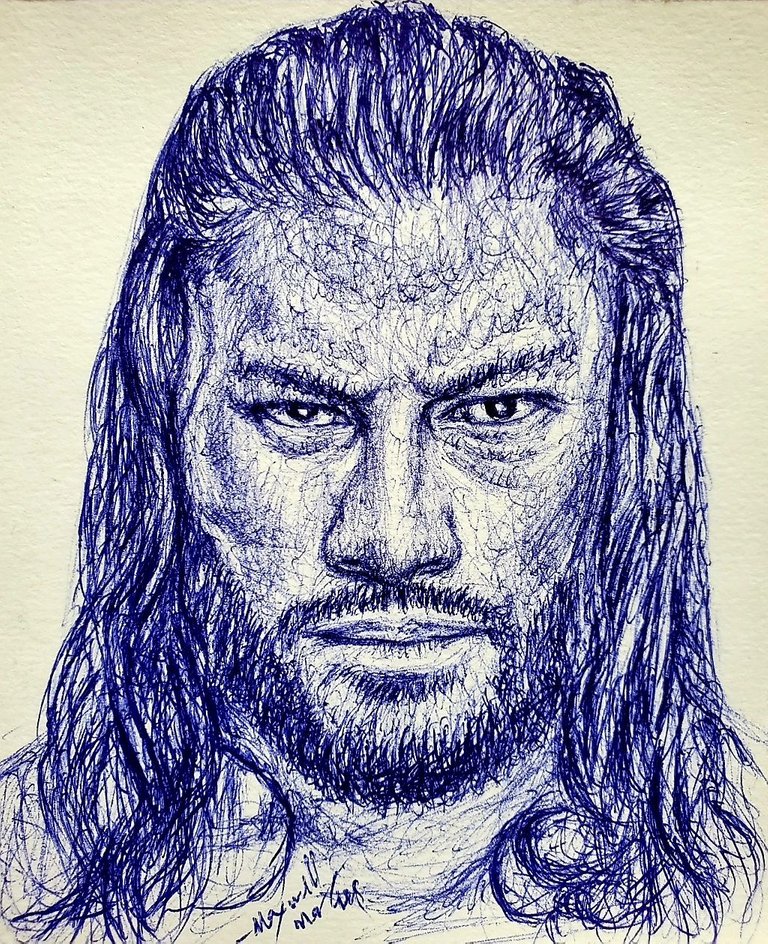 Thank you.
---
---