MANCHESTER UNITED STILL STRIVING TO WIN AFTER BIG SIGNING
Good evening sport lovers, this is another week for different football club from different country to continue the struggle for the championship.title and just only one team who come with an outstanding performance will be crowned and be called a champion, so today I will be talking about the match that was played together most especially Manchester United match but before I go into it in details, a team can go through the season unbeaten if they have all what it takes for them to win and some of the things which is needed for that to be achieved is a better team work and good communication on the pitch, looking at some players on the pitch they don't seem to like the play of each other, they prefer to hold the ball to themselves wanting to score until the opponent gets the ball from them.
CAN THE BIG SIGNING REALLY IMPROVE THE TEAM
Early before the start of this new season, different club have been signing players who they see potential in them in other for the club to perform well, also Manchester United also made some signing earlier before the start of the league in the likes of VARANE,which is signed from real Madrid and also the second big signing who happens to be JADON SANCHO from Dortmund fc, the third signing which they didn't even see coming before is CRISTIANO RONALDO, signed from juventus football club and he happens to have played at Manchester United before at the start of his career.
Actually I am not a Manchester United fan as I have said it earlier before in one of my post but I am a Liverpool fan, what got my attention in Manchester United was the big signing which they had and still they still strife to win matches which they play. Lets go back to the champions league played days back against young boys and they couldn't secure a win against the team after the red card, also the last match against Villarreal in the champions league, they played 1-1 not untill the last minute when Cristiano Ronaldo was able to secure a win for Manchester United.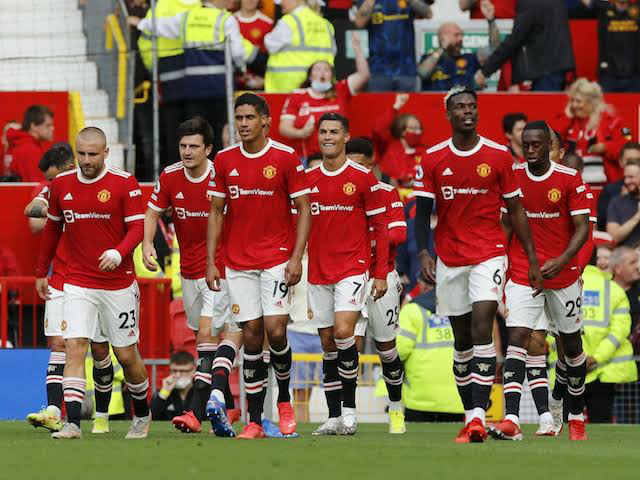 Source
So I begin to wonder after the big signing, why is it still hard for Manchester United to get a win and even though they are going to win the difference is just going to be 1 goal. So today's match against Everton was very different from the match have been watching because some of the key player didn't start the match maybe because of their performance against Villarreal in the champions league, pogba, Sancho, and Ronaldo were on bench against Everton not until martial scored a goal after getting an assist from Bruno Fernades. Those three players were later brought in at in the second half but they weren't able to score a goal after Everton equalise by scoring a goal to level the score line.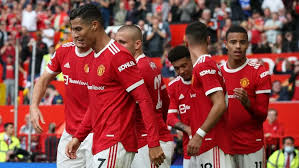 Source

COULD IT BE LACK OF TEAM WORK
If a comprises of big players that have names everywhere, for that later to shine more, he needs other team mates and player who will help him achieve his aim, I see Manchester United as a team who is yet to get on team work, the way strikers are been fed with balls in Manchester United is not of it, this makes it hard for a striker to score much goals in Manchester United because there are few player who are able to utilize the ball and feed them well.
Looking at Bruno Fernades, I think he is a good signing for me because he has been helping the team get stronger day by day but a player only can't achieve success without team work which I see it is not yet there in Manchester United.
Chelsea for example played today against Southampton football club and they were able to secure a win after the opponent was issued a red card, they quickly utilize the opportunity by scoring two more goals just to be on top of the table. I can see a bit of team work in Chelsea FC and it has been helping them alot.
Only if Manchester United can work on their communication on the pitch and team work, I think the club will be making more progress than before.
---
---