Hello, Football Weekend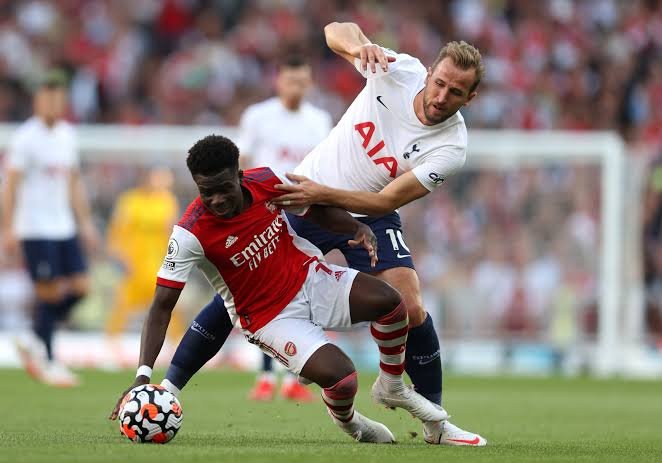 Two London derbies, one Manchester derby, one weekend. A pleasant reward for two weeks of limited football activities.
The international break this time was more entertaining than the previous ones. So many interesting things to remember and talk about. Spain delivering Portugal a sucker-punch at the death, England doing the Man U where they get beat by a mediocre Italy only for them to bare their fangs against Germany, some fools throwing bananas at Richarlison. With every passing day it looks like racism will never leave. Looks like everyone has run out of ideas on how to tackle it. Well, the international break was an interesting one.
Now, the break is over and the day of reckoning is nearly here. Club football is back, and the EPL is starting the weekend with one of the best matchups I've been dying to see for a while.
Arsenal vs Tottenham (12:30, 01/10/2022)
These two don't love each other, they never did. While some football rivalries have calmed in recent years, the North London rivalry is as strong as ever. Two North London teams that always throw kitchen sinks at each other with every given opportunity. The conservative Conte vs the balletic Arteta. The emergence of Tottenham in recent seasons to expand the top 4 to top 6 only serves to light up the hatred.
Last season, Tottenham pipped Arsenal to the last Champions League slot (that's more than enough for the Gunners to want to murder the Spurs right away). This season, both of them are on fire with Arsenal topping the table while unbeaten Spurs are just one point behind. Though the season is still quite young, a win for Arsenal will give them an unbelievable psychological surge. If they win this one, they'll believe they can make the top 4 by May. Tottenham on the other hand will want to prove that they're keeping the top 4 position they earned last year, they won't be bullied out of the elite circle.
Man City vs Man U (14:00, 02/10/2022)
In recent seasons, this fixture always carry a feeling of déjà vu. Man City's recent dominance of the EPL means they are the favourite to win every match they play, except maybe against a fit and firing Liverpool. Asides, this rivalry hasn't really sparked in recent years mostly because Man City isn't Man U's most hated rival - Liverpool and Leeds are in direct competition for that title.
Despite the muted hatred between these two, the Manchester derby is a perfect game to gauge the level of progress Ten Hag and his boys have made since losing to Brighton and Brentford. Expectedly, City are favourites. However, Man U's current hardworking, counter attack approach to games has undone Guardiola's City on a couple of occasions when Ole was 'on the wheel'. A goal for Haaland will only rub salts to the open wound of losing him to City - Man U openly chased the Norwegians for years, although Roy Keane's decision to end his father's career may have played a part in the unsuccessful chase.😃
Can United go to the Etihad Stadium and get a good result?
Crystal Palace vs Chelsea (15:00, 01/10/2022)
Though this is also a London derby, it's a much more important match for Potter than anyone else as these two teams don't share real rivalry. On a good day, Crystal Palace can be a pain in the butt. With Zaha's ability and good form it will be a mistake to count them out. Also, Chelsea are not tearing down everything on their path at the moment. They're still getting used to their new manager, who will be leading them out on his first Premier League game as Chelsea manager.
Vieira's team is tricky and difficult, they showed that by going two goals up against City. Anyone expecting a relatively easy game for Chelsea will be shocked. If Chelsea fails to win this one, tongues will wag. Though it's still early days, Potter should've gotten his ideas across by now. Their postponed EPL game came as a blessing to the new manager. The world will be watching how he has influenced this stubborn band of footballers in that short space of time. The jury is out on you, Graham.
Image Source: https://encrypted-tbn0.gstatic.com/images?q=tbn:ANd9GcRM8levBla_Djp1jbNOnlIULuTpK0efUNRXVQ&usqp=CAU
---
---