Out Of The Blues
Bye, Julian
For a while, I expected something significant from the Blues. The Blues, in this context, is Chelsea. I woke up on several occasions expecting to stumble upon the news that the ruthlessly efficient Todd Boehly sacked Potter. Well, so far, Potter is the manager and it looks like he'll be for the foreseeable future. But what really came out of the blues, like totally unexpected, is the news that Julian Nagelsmann got sacked by Bayern. Common man, that can't be true. Right?
Ever since Nagelsmann shot into limelight as a 28 year old manager at Hoffenheim, I've developed keen interest in him - In like manners, I do follow the development of young Reims manager, Will Still, at the moment. Through his time at Hoffenheim and Leipzig, he proved beyond doubt that he's got the ability to do it on the big stage. He has done reasonably well at Bayern too, though losing to Villarreal in the Champions League left a sour taste.
So, what's Bayern's barometer for success? Winning the Bundesliga? Nagelsmann won that last season. This season Bayern are just one point behind Dortmund, their next opponent. A win at the De Klassiker will hand Bayern the initiative and should propel them to another title win. But, is their unconvincing league form enough to sack the young man? I don't think so. I want to assume the Champions League is their main target. They are into the quarterfinals already. So, what could be Bayern's reason for ousting the young man? Well, for now, I don't really know. But if the rumours that Tuchel will replace Nagelsmann are true, Guardiola is probably in a pensive mood right now!
King Kane
For all the jibes about Kane's lack of trophy and the constant rumour mills linking him to another club, one thing that has remained prevalent is Harry Kane's insatiable appetite for goals. The dude is not incredibly fast, nor is he so tall; that only adds to the enigma of Harry Kane. However, his incredible understanding of time and space in the box has made him such an inevitable proposition in front of goal. Add his recently developed penchant for playing defence-splitting passes and bossing the game, and we have a genuinely world class attacker in there. Either he stays or goes, either he's surrounded with world class players or very selfish ones - according to Conte - Harry Kane will score goals. Congratulations on the latest record, King Kane. That Shearer's record is definitely going to tumble.
Influential Ronaldo
Cristiano Ronaldo plays in the Saudi Pro League. With all due respect, I don't know their place in world football league rankings. Despite that, the camera wouldn't stop following this old, 38 year-old dude. Everything he does is being followed. The day he scored four goals in the Saudi league, the internet was on fire. The day he reacted petulantly to a loss, tongues wouldn't stop wagging. For goodness sake, why can't we just leave this guy alone to enjoy the latter part of his career in peace and tranquility.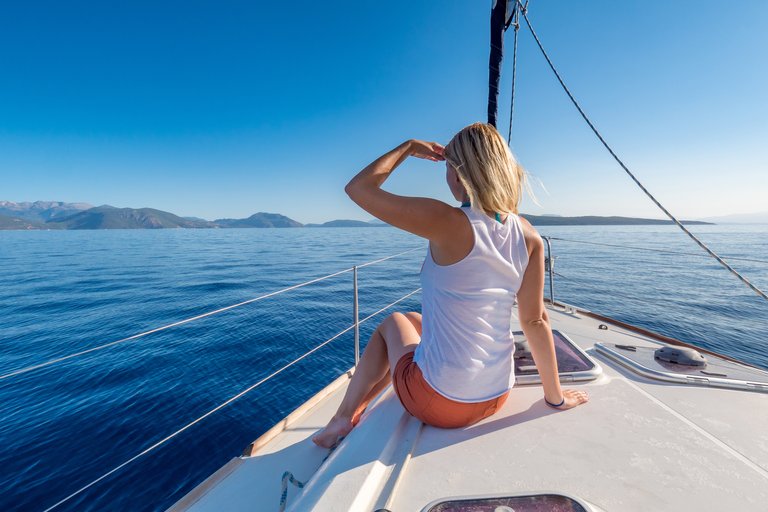 Image Source: https://unsplash.com/photos/YHgP59LNRuY
---
---