Redemption or Reproach: You Choose!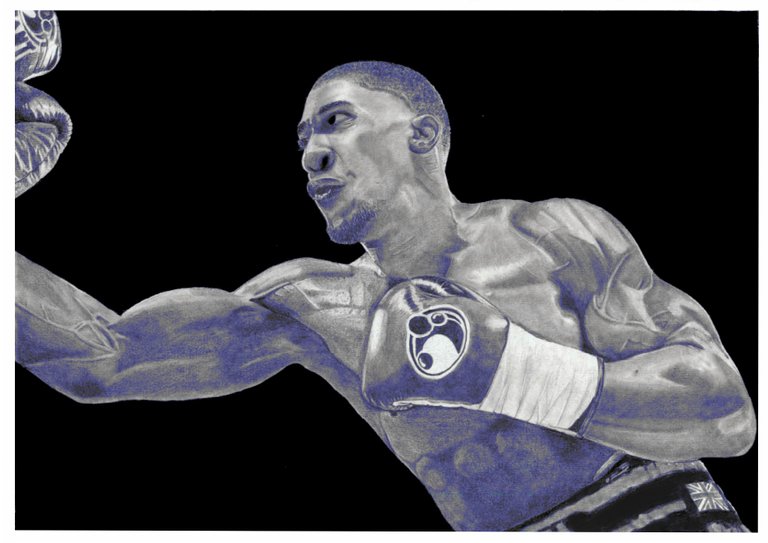 A couple of times we overestimate our strength and get stretched beyond repair. Coming back from the breaking point is never easy, but some people will drum lies into our ears and make us feel invisible despite knowing the damage is done. The day of reckoning is now very close, and the outcome is scaring me to death right now.
Boxing is never an easy sport to follow, the consistent changing of guard made sure of that. One minute your favourite boxer is knocking everyone out, the next minute you're worried he may not even box again after getting stung with a punch out of nowhere. Despite their broken eye sockets and bloodied mouths, we urge them on and they get back to the ring to do what they love. For some, their life never remains the same after sustaining serious injuries.
Due to my sleight frame, I took up boxing in my teenage years as a means to defend myself against those willing to pick on me. When you love something you develop a following for it. And, you find someone to look up to in your quest to become better at what you love. Growing up, I watched the relatively short Mike Tyson. His explosive style made him a menace to opponents. Either you beat him or you get beaten, you are definitely in for a serious fight.
Tyson's numerous demons and misdemeanors relegated him from being a perfect role model, his regular battles with the law contradicted my beliefs. Yet, his style is one to study. Since he quit serious boxing I've followed a couple others, mostly heavyweight boxers. The Klitschkos dominated the division for long, but I never really enjoyed their methodic approach to dismantling opponents.
In September 2005, Wladimir Klitschko defeated Samuel Peter by unanimous decision, but Samuel Peter won my heart. I felt the Nigerian should've won the fight. When Peter defeated Oleg Maskaev to win the WBC Heavyweight Championship in 2008, my joy knew no bounds. But, the punishment he endured at the hands of the Klitschko brothers effectively ended his career. In heavyweight boxing, changing of guards is constant.
I followed the sport passively from then till Anthony Joshua rekindled my interest after defeating Wladimir Klitschko. His win against Wladimir was more like a revenge for what the Ukrainian did to my former favourite, Samuel Peter. Also, he ticked the box of hard hitting, knockout ditching boxers I've grown accustomed to.
Following the sport, and Joshua, has been an emotional rollercoaster ever since. The couple fights he won made me happy, but each of those fights exposed his weaknesses. This isn't amateur boxing. At the top level, weaknesses are ruthlessly exposed and exploited. Despite Joshua's dominance, his weaknesses were a concern.
Andy Ruiz, the unfancied Mexican, was the first to capitalize on those weaknesses in 2019, springing an upset of epic proportions to claim all four belts from Joshua. Even though Joshua rallied to win the rematch, his approach in the December 2019 rematch showed a fearful and cautious side of his game.
The heavyweight division has since been dominated by the retired Tyson Fury, Deontay Wilder and Joshua. That changed when Joshua lost to Usyk last September. Once again, it was an upset. Once again, it was painful because my now favourite boxer lost to another Ukrainian who has the backing of the Klitschkos.
In three days, Joshua will face Usyk again. While I was very optimistic in the days leading to the rematch against Ruiz, for this fight I'm really scared. Just like his once dominant compatriots, Usyk is a classy boxer with all manners of combination. Joshua, on the other hand, is limited. Talks about his glass jaw and packed muscles tiring him out and making it hard for him to go the distance in peak physical conditions always resurfaced.
As August 20 draws closer, my fear grows significantly. A second defeat will put Joshua's career in total disarray. He will be relegated to the midfield, and that's very hard to stomach for a once dominant boxer. Another win will make him a three-times heavyweight champion, a significant achievement despite the dearth of top class performers in the heavyweight division in recent years.
On Saturday, will it be redemption or reproach for Joshua? I can only hope and pray.
Image Credit: https://pixabay.com/images/id-6824601/
---
---