The Potter's Era Begins. What Next?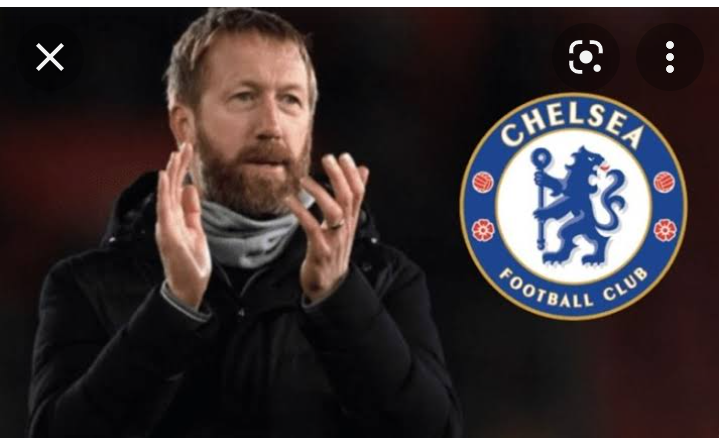 If you still think Thomas Tuchel's sacking wasn't pre-planned, then you're more naive than I thought. Even a shabbily run organization doesn't sack a very important member of staff and replace him emphatically in less than 48 hours without prior planning, not to talk of a multi-billion pound football outfit.
Immediately Tuchel was sacked, news outlets announced Graham Potter as the favourite for the vacant post. Not only was it strange, it was surprising. For all the good jobs Potter did at Brighton he is not a world class manager, not yet. So, in a managerial market where the likes of triple Champions League winner, Zidane, and a well respected Pochettino abounds, it is more than surprising that the modest Potter was the instant favourite. Evidently, he has been contacted beforehand.
Brighton made it all the more glaring by endorsing an instant access to their manager. They weren't fazed about losing the dude that gave them stability, no matter the amount of money they stand to gain from the buyout clause in his contract. So, the plan to sack Tuchel has been in the works way before their Champions League defeat.
Now that Potter signed the contract, what next? One thing to note is the assurance Potter will supposedly get, the lengthy five-year contract is proof the board plans to give him time to mould this expensively assembled team to his taste. However, in elite football, length of contract is nothing but blotted ink on a piece of paper. Chelsea are notorious for cutting managers that's not delivering results to their taste. If Potter's Chelsea struggles, the dude will not end this season with them. After all, Moyes' six year contract didn't save him at Man U when his team was fumbling badly.
On the flip side, it gladdens my heart to see one of the top English teams choosing their manager from the lesser known teams in England. In most cases, it's all about going for the 'celebrity managers' with proven track records. Arteta is probably the last person to move from a relatively lesser role to a top team manager in England, even with him he posed less risk due to the experience as a former Arsenal player and Guardiola's right hand man. Frank Lampard did it too, but he is a Chelsea legend and we all know how that ended.
Potter's era has begun, all eyes are on him. Those not convinced he is the right man for the job will wait patiently for an opportunity to rip him apart. At Brighton we rarely hear about him, that is about to change. Now, every one of his moves will be repeatedly scrutinized on national TV. Every negative result will be overanalyzed; heck, some people will even write lengthy articles on his body language and how he does or doesn't fit the job of a top team manager. The heat is well and truly on.
He will do well to quieten the noise and take absolute control of the dressing room. That won't be easy. The real problem with managing a big club is managing the egos in the dressing room. At Brighton, he is bigger than all the players. At Chelsea, most of the players are bigger than him. A lot of them are celebrities in their own right, enjoying more weekly wages than the manager will ever get. We've heard of player power at Chelsea and some other big teams before, it is still well and truly alive. As crazy as it sounds, he just can't get on the bad side of some players, else they will end him.
Luckily enough, the next game is at the relatively modest Fulham. A win in the home of their next door neighbour will go a long way to ease his settling. Anything less than an emphatic win will set the tongues wagging dangerously. He will not get sacked for losing his first game, but he will be setting a trap for himself if it happens that way. Thomas Tuchel is still well loved by Chelsea fans; anything short of the performances that led to European trophies under Tuchel and the fans will quickly turn against Todd Boehly and his anointed manager. I will be watching with keen eyes what this Potter will mould Chelsea into.
Image Source: https://images.app.goo.gl/b9DdwTh9jQAAfRP69
---
---