Transfer Deadline Drama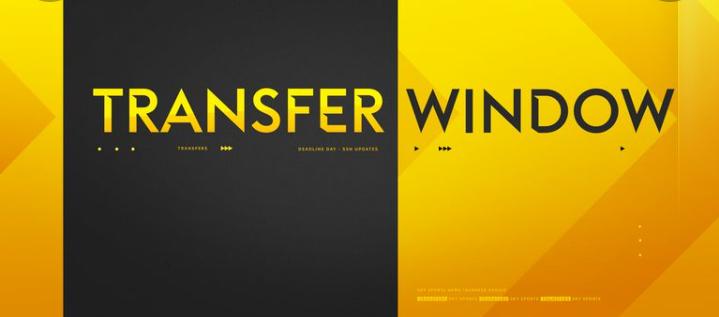 Of course, the day I've waited a long time for finally arrived. Transfer Deadline Day or TDD is my own party of the summer. The 23 hours that epitomises the TDD always serves more drama that beats the previous drama on display in the 59 days sandwiched between June 1 and August 31. I'm definitely not here to bore you with all the transfers that happened yesterday - over 1000 deals - but just to discuss the few crazy ones and its impact on the teams.
Liverpool's got a Melo
Anyone with a set of functioning eyes can easily decipher the problems with Liverpool this season. Asides the mounting injuries and the unending noise about Mane's departure, one problem that has plagued Liverpool for a while is the absence of ball playing midfielders. Now, during the Wijnaldum-Henderson era, Liverpool triumphed as the master of counter pressing, the energy and tenacity of those two proving the perfect foil for the creativity of the two full backs.
With very fast attackers and a super creative false 9, the midfielders' responsibility is to win the ball high up the pitch when the opposition defence is unsettled, feed it to the constantly moving attackers or the waiting full backs. In fact, back then, I called those midfielders 'the recyclers'. Klopp moved away from gegenpressing when he swapped Wijnaldum for a more controlled, more technical Thiago. Since then, Liverpool dominated the game more and ran less. They also created more chances.
However, recurring injuries to the only man who can actually dictate play from deep has hurt them ever since. Thus, getting Melo, a very similar midfielder to Thiago makes a lot of sense. Thiago won't go a season without injury. In his absence, Melo plays. If Liverpool choose to pass up the option to buy Melo when his 1 year loan expires, Harvey Elliot would've grown in leaps and bounds and taken over the midfield creativity. A very smart business from the Reds.
Auba' to Chelsea
This is a win-win for all parties involved. Chelsea desperately needs a very fast striker who can turn in those chances created on the fast break. Aubameyang is definitely second fiddle to Lewandowski at Barca and will probably start a few games if he stays in Catalunya. Chelsea's attack that looked blunt in previous games immediately looks dangerous with Auba' in their ranks. He's a proven goal scorer, and Chelsea will be very hard to suppress with the speed of Sterling and Auba.
Confused Villa
It's so hard to be associated with Aston Villa right now. Terrible results walking hand-in-hand with disastrous decision making is a sure recipe for disaster. And Villa is pushing that line very hard at the moment. Why reject £25M for a player who is not playing regularly and has just one year remaining on his contract? What a terrible decision! While Mr. Gerrard is flopping through matches despite having a squad with unbelievable attacking talents, his bosses up there are rivalling him for stupidity. I'm very interested in seeing this stupidity contest to the end. Funny lots!
Dieng, you got served!
I've experienced a couple TDD heartbreaks since I've grown. Seeing a player who looks on his way to your club make a dramatic u-turn is quite hard, especially if that player is desperately needed. So, I felt bad for Leeds when I learnt the bride (player) they've courted and agreed with dumped them for a richer boyfriend (club) with less than 24 hours to their wedding (end of transfer window). Patrick Bamford is still unwell; Rodrigo, a midfielder who has played so well as a striker for Leeds so far, got injured in the last game. That increased the urgency to get in a new striker ASAP.
But, how does it feel when that lady who dumped you for another guy crawls back to you just a few days after because the new boyfriend doesn't want her anymore? I bet it does feel good (Never experienced that before😂). Well, Deng dumped Leeds for Nice, only for him to fail his medicals and get dumped by Nice. So, he's back at Marseille with a tattered reputation. That made my day. That was the peak of my party of the summer!
Image Source: https://www.skysports.com/football/news/11095/12625224/transfer-news-summer-transfer-window-2022-premier-league-ins-and-outs
---
---